The failure of Aberdeen to rescue "rangers " and take a couple of points off Celtic has sparked a backlash amongst the darker side of the media community.
A couple of their fans aren;t overly happy as well, having seen their short lived rendition of "we shall not be moved "  reduced to cries of anguish in less than a minute.
In that modern progressive society of Lanarkshire, the Cross Keys pub has been told to take down the Japanese flag it raised in celebration of the new contingent at Celtic.
The Record reported :
A popular Celtic pub in Lanarkshire has refused to take down a Japan flag from its roof despite reported complaints.
The Cross Keys in Wishaw erected the tribute to the Parkhead side's four stars from the Far East.
Kyogo Furuhashi was an instant hit upon his arrival from Vissel Kobe in August.
And in recent weeks Reo Hatate has been the pick of the bunch from the trio that made their way over from the J-League in January.
Daizen Maeda and Yosuke Ideguchi were also part of that triple signing and the boozer paid tribute last month with the Hinomaru.
Some local residents, however, were said to have complained that it was an "insult" to Allied troops that died fighting the Axis powers in World War Two. 
And North Lanarkshire Council confirmed they had received complaints earlier this week.
But in a bizarre twist to the row pub staff, replying to a story by the Daily Mail insisting the flag HAD been removed, matter-of-factly informed them that wasn't the case.
Replying on Twitter, the Cross Keys account simply wrote: "No we haven't."  
Indeed, no they shouldn't.
Assuming that the complaint came from a veteran, who may well have been offended by the flag, that veteran would have had to have been around one hundred years old, which should narrow down the list of complainants, and even he would no doubt have spotted that the Japanese flag during the war was the Imperial sunburst flag, which was dropped after the Americans did their two nuclear tests on Japan following the firebombing of the largely paper and wood structured city of Tokyo.
That, and the presence of a million Soviet troops on their border brought about an offer of unconditional surrender, including the removal of the Emperor , days before Truman decided to show the Soviets his new toy.
If the complainants were not veterans, and were perhaps genuinely complaining on behalf of relatives who suffered, then we have to assume they didn't see the news on a Japanese telly, or a Japanese phone, whilst eating their dinner made in a Japanese microwave before jumping into their Japanese car and driving down to the council to have a moan, before retiring for a couple of hours on their playstation.
The war ended nearly eighty years ago. We've moved on since then, but then again they still harp on about a seventeenth century battle.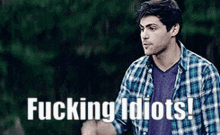 Their chums in the media, such as fat funster Ally McCoist are also starting to show their true colours as the fear takes root. and it's real fear, becuase without champions league group stage football next season , they will cease to exist.
They will become an ex club. Or, technically speaking, an ex ex club.
One more time after that they'll become a triple ex club, which sort of describes them anyway.
McCoist couldn;t help himself as he vented his anger over the "offside " goal scored by Jota that clinched three points for Celtic.
Even though a dons player was clearly playing Abada onside, and since the benefit of the doubt must always go to the attacking side, there was no issue really, but the narrative has been decided, presumably in order to allow for the the media to remind us of this the next time "rangers " get a penalty because the sun went in their players eyes.
Don't kid yourself, as the howls of fear reach a crescendo, these decisions will rise in direct correlation.
I'm no fan of Willie Miller, but as an experienced defender who never played for either of the Glasgow clubs, he's worth listening to. He;s taking a bit of stick over his comments on Radio Scotland the other day when he wondered, quite loudly, what was wrong with the scouting at Celtic as they hadn't seen the somewhat unique tactics employed by his former club at set pieces.
Like this, for the first goal.
Aberdeen first goal last night. pic.twitter.com/Chm6GUeUxS

— Lint (@Zeshankenzo) February 10, 2022
If the defending side had blocked the attackers, the referee would have had a word, retaken the kick,  and if the offences continued, a penalty would be awarded.
Like what happened against Juventus in 2001.
Miller mentioned that Aberdeen had done it a few times, and he couldn;t figure out why other teams weren't aware of it. It was a criticism of Celtic, but also a criticism of other teams and Aberdeen for doing it.
Noticably, no one criticised the referee for ignoring it.
This could be because our expeert pundits are not aware of the rules, come to think of it, the refs probably aren't either, and since it led to a goal against Celtic, no one thinks it worth mentioning.
We're going to see a lot more of this sort of thing, especially as hacks and pundits alike feel they can get away with it.
Celtic claimed to have spoken about that other fat funster, Kris Boyd, yet they didn't say who with and we've yet to hear the outcome.
Given we still haven;t had the outcome of the Janefield street crush inquiry, we probably shouldn't hold our breath.
Just across the road from Ibrox, in that desolate field, a figure awaits his second calling…..
Yesterday, we had this…