The weather's bloody awful, it's a traditional winters Sunday, and yet here I am bright eyed and bushy tailed and it's still only 6am.
Celtic travel to Motherwell today, a lunchtime kick off and I'm probably not the only one awake at this hour thinking about football.
What's wrong with us ?
After the game on Wednesday do we really have doubts that the manager will be unable to motivate the players for the trip down the M8 ?
Do we have doubts that the players, having reached the top of the table, won't be one hundred per cent focused on staying there ?
Whilst we really shouldn't, we do, don't we ?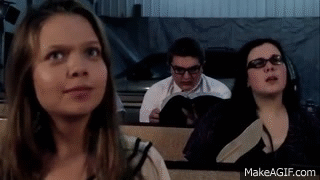 Let's try to analyse those fears, let's try to explain them, and most of all, let's try to put them to bed.
The players, as the song says, they're all grand.
The ability is there, the desire is there, and whilst we worried a little about the physicality and aggression being there, go back to Wednesdays game and just watch the first ten minutes.
Greg Taylor puts his mark on Joe Aribo, and Calum MacGregor puts his mark on , well, everyone.
So, we can do it.
We can create chances, we can take chances, and we have the best defensive record in the league.
In fact, we have the best everything in the league, statistically speaking.
So what are we worried about ?
The weather ? Shouldn't be, thats the same for everyone.
The pitch ? See above.
The crowd?
At Motherwell ?  Apart from those wee boys in the corner they're not exactly boisterous, and those wee boys usually shut up after the first goal.
No, it's something else.
It's the man in the middle.
Today, it's John Beaton. Incredibly, Beaton was born in motherwell on the 9 January 1982.
A local man ? Refereeing against Celtic with known allegiances to our closest rivals ?
Only in Scotland.
The doubt stems from watching Bobby Madden consulting with his fellow officials after Reo Hatate, somewhat unsportingly, opened the scoring against "rangers " after just four minutes.
What we heard from a drunk who claims to have overheard the discussion was that the whistler was horrified, as he knew he would never get away with awarding what would have to be a minimum of two penalties to save the game for his heroes.
Conclusion ?
The early onslaught and the resulting goal knocked the stuffing not only out of the opposition players, but also the referee.
So, we know what we have to do today…..
Feel better now ?
Now, although we feel a little bit better, there's still a lot of bitterness out there in the big bad world.
Kris Boyd, writing in the Sun, has got himself into a little bit of bother after he let his emotions get the better of him.
Initially, he said :
"The fact he managed to get through the 90 minutes without anyone testing out that face mask is another story, but his commitment to the team was tremendous."
Which prompted Celtic to tweet that they were "addressing " the comments, which in turn meant Boyd offered a clarification of his statement, even though he hadn't got the faintest idea what a clarification was, or where it lived.
Some have taken that line to mean I wanted one of the Rangers players to intentionally try and hurt the midfielder.
However, that is absolutely and unequivocally NOT the case.
It was simply meant as a criticism of the Rangers players for their failure to get close to McGregor.  
Thats fairly clear, he says he didn't want anyone to hurt MacGregor, but is really annoyed that they didn't.
When you factor in that Barry Ferguson had told his players to get in Celtic's players faces, and snap at their ankles, and the resultant injuries, there is clearly a need for some sort of action to be taken against this kind of rhetoric.
Bizarrely, no charges have been filed against Ferguson, and of course, the media , of which he is a part, have not criticised him.
Boyd will no doubt be the subject of one of those behind closed doors chats between Celtic and whoever they feel can slap his wrists, but it isn't good enough.
Players are getting injured, and have been all season.
The media narrative is to paint this as all part of the game, and it needs to stop.
The only way to stop it is to make an example of someone.
Now, imagine what would happen if i were to say that Kris Boyds car or home security needs "testing " ?
And that's not even a threat of violence.
Now, not for a minute am I suggesting that anyone should test anything of Boyd's, or anyone else for that matter.
In fact, i don't even want to test the resolve of his employers when it comes to defending him.
What I would like to test is the resolve of our support, when it comes to keeping a subscription to Sky TV, or buying the sun newspaper…..
And that of our club, when it comes to admitting individuals into our ground when they have knowingly and deliberately stated they would have liked to see our players injured, and are disappointed when they're not.
Speaking of the media, it's interesting now that Ange has taken his charges to see how many experts who doubted his ability and desite to succeed backtrack now that he's showing that after a couple of decades coaching at high levels he might actually know what he's on about.
Some of us doubted him, but we could see what he was trying to do, and now that we're beginning to see the results, we're delighted for him, because from day one we took to him and wanted him to do well.
The mainstream media weren't quite going all Dr Jo over him, but they weren't far off it.
Without naming any indivuduals, quite a few are praising him now, but the tone seems to be one of him gaining their approval.
Like he, or any of us, for that matter, give a flying fuck what any of them think.
What they're really worried about is he'll remind them of what they've said when they are in one of his press conferences, which are now becoming a highlight of the week.
Going back to todays game, though, now that we're on a roll, let's keep rolling.
The early kick off means we could see a four point lead by the time "rangers " host Hearts in the Battle of Mordor..
Should Hearts score early, or be level at half time, the Ibrox support will be getting restless, and as the darkness of the winter evening gathers over the stadium, that support will be looking to feed, and they will feed on the fear of their own.
On Friday we had this….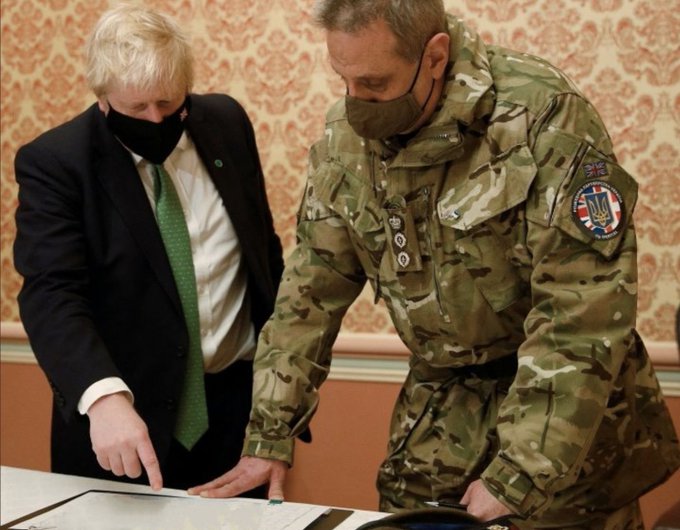 Deploy borna barašić there.
That'll stop them.
Incidentally, there was a reference to Billy McNeill and his molehill comment in the replies, which I'd like to clarify. ( Bloody hell, they've got me doing it now )
It's on one of those VHS compilations, possibly the centenary one, and although he says it, and he's maybe wrong, I'm convinced that it's actually quite significant in that whereas we know Feyenoord were an outstanding side, the players maybe fell for the hype that Leeds were the top side in europe those days.
It's not that they fell over a molehill, it's that they thought they did. Which might explain a few things.
anyhoo, back to today, and we have this….