Celtic won the League Cup yesterday, the 55th trophy of Ange Postecoglou's reign.
And there was much rejoicing.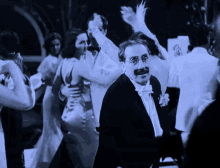 Kyogo Fuhruhashi took two paracetomol , washed them down with a bottle of lucozade and declared himself fit for duty.
And that, I suppose, is an understatement matched only by the one made by Boris Johnson when he said one or two of his ministers had made a few bob on the side.
Hibernian took the lead in the second half and while they were still in shock, the Japanese forward hitched his hamstring together and scored an equaliser, and then, with a finish so exquisite it will be on sale at Southeby's this week, he scored a goal that would grace any cup final….
https://twitter.com/i/status/1472606544449585155
I think we should watch that again.
https://twitter.com/i/status/1472606544449585155
Not since Henrik Larsson nearly twenty years ago have we had such an instinctive striker, a goalscorer who doesn;t even have to think about it before he strikes.
A full on team player, and his reaction at the full time whistle brought almost as much joy to supporters as his goals had…
https://twitter.com/i/status/1472613004030005248
And then, finally, all the excitement caught up with him and he was carried off up the wooden hill to the land of Nod…
Wim Jansen gave us Henrik Larsson, Ange has given us Kyogo.
Which coincidentally, will be the name of my first grandson, unless he's German, when he will be called Fritz, as in a grand old team to play for.
Winning the League cup has given Celtic fans our pride back, after a pretty poor season last year, and a sense that the club was on the brink of collapse. Unsurprsingly, BBC sportsound made that point in their first question to Nir Biton post match, presumably to continue their somewhat morose tone now that Celtic were back on the winning trail, now that normal service has been resumed.
One thing they didn;t mention was the hundreds of jobs created locally, as work begins on the new trophy cabinet….
Then again, even Kyogo can't please everybody….
— Tam sellic son (@TamsellicsonIII) December 19, 2021
Watching the Japanese forward reminds me of Bobby Lennox rather than Henrik Larsson, although it would be fair to say that he's more a combination of the two than a direct comparison of either.
Whatever, he's bloody good, and yesterday capped a great week for him where he also won an award for the best goal of the Europa League group stage….
https://twitter.com/i/status/1471833972623785988
No wonder his manager was singing his praises…..
"
'This football club and him were a match made in heaven.
'He's a fantastic player but what a person. He just had it in his mind he was going to play.
'I feel a responsibility with him because I am the one who brought him here. 
'You are bringing someone from the other side of the world and I don't think anyone would have said he was a cast-iron guarantee to be a hit for a lot of people.
'I knew he would be a fantastic player and he is an even better person.
'From the moment he picked up the injury there was no way he was not going to play today, irrespective of what I was saying or the medical team were saying.
'He wasn't 100% but I knew he would play.
'To have that composure in such a big game – they are two world class finishes in a big game.
'He knows that everyone is watching him and that's one of the challenges we had.
'We are missing some significant talent at the moment, but these boys keep finding a way.'   
The last line there is interesting.
Coupled with the late winner against Ross County, so late that some media outlets, including the Daily Mail and the BBC missed it, there is a new found fight in the team, a reluctance to give up that hasn;t been there for a while.
Arguably, thats because it hasn't been needed, but of late other sides, probably due to the injury problems have a  perception that Celtic are weaker, and put a little bit more effort into games against the hoops, and when you factor in that they will get a little assistance from the man in the middle they seem to be more willing to put up a fight.
It's a bit of a myth that Celtic score a lot of late winners, you'd have to go back nearly forty years to see any pattern that fits the story, but now that it's needed, and for a variety of reasons, this season it is needed, it's encouraging to see it's there.
If Kyogo seems to be enjoying himself, then the manager is positively over the moon.
He seems to have found a home from home, and somewhere where his talent will be genuinely appreciated. Perhaps not financially, but certainly emotionally.
He get's it, as they say, and he's enjoying it. Born to be Celtic manager ?
It's starting to look that way.
This is the start.
When I took over I knew after the last year that this club couldn't wait another year for success, it had to happen right away. 
"From the moment I arrived it hasn't been smooth and we had to withstand significant obstacles almost on a daily basis.
"They've always found a way and they really believe in what we're doing. Even today, the challenge of conceding a goal and their response is one of a team worthy of being champions in this competition and I'm sure proud of them.
"This club's had a lot of success in recent times but this is a new team and yet they've been determined to lay their own mark right from the start.
"I took that responsibility seriously and if I didn't think I could take us to this point then I wouldn't have accepted it because that's the expectation. 
"This is part one and we still have a lot of growth but if we keep showing the same sort of resilience then we can do it."
It's only a few months since Eddie Howe turned down the Celtic job because he couldn;t bring his pals with him….minutes later, ange Postecoglou told his wife he'd be late home that night, as he was popping over to the other side of the world to look at houses….
It's been a while since the last caption competiton…
R.St.Parsley 
 You can lead a hun to water but you can't make him think 
Today….