There's a disturbing campaign right now centred entirely on Kyogo Fuhruhashi, largely because he's a formidable striker and scares those who see a strong Rangers as a necessary part of the Scottish football industry.
Mark Guidi, who is the chief football writer at the Sunday Mail, a title akin to being sprint champion at a retirement home, seems to particularly have an obsession with him,
Discussing the possible introduction of VAR., to help referees make those tricky decisions, the hack mentioned Kyogo….
…on diving, Kyogo has not covered himself in glory. But it's not exclusive to Kyogo. 
"It happens in Scottish football. And what I'd say is, as I've said this many times on another station, for me, I'd love to see the PFA take the initiative, set an agenda on their own,  and say, 'We do not condone diving you are cheating your fellow members'.
"We give referees stick for getting decisions wrong and rightly so. Sometimes referees are being conned.  It's not necessary. But it's not exclusive to Kyogo. It happens in the game. And it needs to be stamped out."  
First he throws the name in, accusing the player effectively of cheating, and then twice says it's not exclusive to Kyogo. 
He doesn;t mention anyone else, however, and there's a reason for that.
This tactic is specifically designed to affect the player on the field. Kyogo os no cheat, and is loving life in Glasgow. He's been warmly welcomed by his own supporters, and most genuine football fans can see ange has brought dsome real talent into a game which is devoid of personalities. #
If you don't count fat whingy Colombians, that is.
Kyogo is, by all accounts, a nice guy.
But if someone were to put the idea that people think he's a cheat into his head, then he may decide to stay on his feet the next time he's slapped, kicked or has his skin twisted by one of the hammer throwers who steal a living from our game by optimistically putting "footballer " on their CVs.
And if he stays on his feet when fouled, contrary to all advice given to all forwards by all managers and coaches, he might not get that penalty.
Ange won't comment on it, rightly so, as it brings attention to the matter, and thats just what they want.
Simply put, by saying Kyogo isn;t the only cheat in Scottish football, Guidi is calling him a cheat.
Actually, I've changed my mind. Ange should grab him by the throat and tell him to say sorry, directly to Kyogo, and in Japanese as well.
Otherwise, he and his paper should be refused access to press conferences.
Isn't there a press conference today ?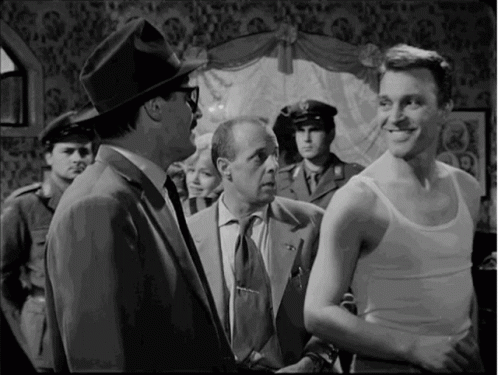 All of which reflects badly on our board yet again, as an employee, a valuable and respected employee, has his name dragged through the mud.
Guidi isn't the only one having a go.
When a Celtic fan threw a bottle at Barrie Mackay of Hearts, he was arrested and will be charged. Thats kind of what happens when you act like an arsehole, and no one has any sympathy for him.
However, Leslie Deans, who used to be the chairman of Hearts, isn't happy with that.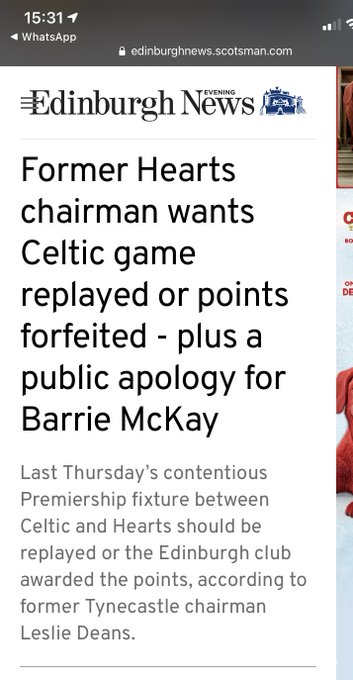 He also wants the North Stand ripped up and relocated to Tynecastle, forty percent of all income generated by Celtic merchandising and for people not to google him….
MONEY-LAUNDERING charges against a former Hearts chairman have been dropped due to insufficient evidence.
Solicitor Leslie Deans, who runs his own estate agency, was one of seven people reported in connection with a fraud inquiry in 2013.
Police passed a file with their findings to the procurator fiscal.
But after three years, the Crown Office have decided there will be no criminal prosecution.
Deans, 65, was chairman of the Tynecastle side in the late 1990s.
Deans declined to comment on the case being dropped.  
He also declined to comment on the attack on Neil Lennon at Tynecastle, either at the time or since.
But clearly a single bottle throwing incident merits his thoughts, which are much more important to him than charges of money laundering being dropped or serious assault at the home of the club he sold his shares in to , er, Vladmir Romanov, who nearly did a Murray on them.
Elsehwere, and there's good news for "rangers " fans who can now go to Lyon, as the French interior minister has decided to reverse the travel ban, after waiting long enough for the hirdes to cancel their flights and get a partial refund.
No doubt he'll change his mind again in the morning…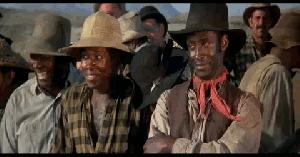 It's believed there has been a discussion between the interior minister and the chief of police who reckons it will save a lot of money on riot police training as they will have a ready made scenario to practice with.
Yesterday we had this….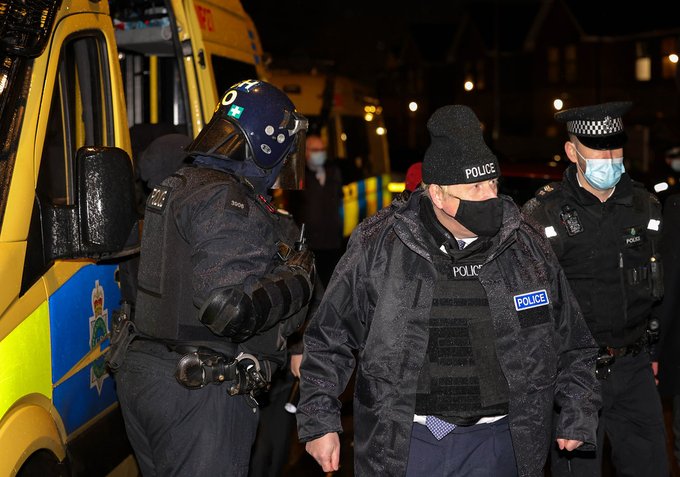 Cartvale88′ 
 New Celtic Security chief revealed by the board   
Today….