You haven't stopped laughing yet , have you ?
No wonder.
After the year or so we've had we're entitled to little bit of relief.
For a while now I've been saying that League Cup semi final weelend could be the pivotal point of the season, and it certainly looks like I was right.
Well, there's always a first time.
Celtic overcame an enthusiastic and rumbustious St Johnstone with a late goal from substitute James forrest, who under the guidance of the new sports science team is easing himself back into the side for a glorious indian summer.
In days gone by he'd have been given two paracetomol, a can of red bull and been told that the pain was all in his mind. These days, players aren;t rushed back any more, and we'll see the benefits of that in other players as well.
Chris Jullien, for instance, is now going longer between new injuries than at any time in his career.
On sunday, we got the Bertie Auld final we wanted when "rangers " collapsed as spectacularly on the field as their predecessors did off it, falling three goals behind before their support had time to put elastoplasts on their knuckles.
After that, there was no way back for them as hibernian saw the game out fairly comfortably, largely because the Ibrox side had given up.
Indeed, their captain questioned their hunger and commitment afterwards in an interview, whilst ignoring the fact that he won't sign a new contract…
Their new manager, Giovanni van Bronckhurst, watched the game from the sidelines, and afterwards discussed his options on the boardroom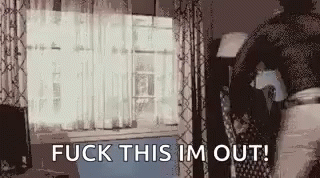 It was all going so well …
Not one of their players looked interested, and they took the beating that has been coming for a while. Van Bronckhurst now faces the unenviable task of raising enough money from these duds to build his own team, even though anything raised will be ring fenced to keep the lights on.
The fans , as usual, stuck with their team until the bitter end….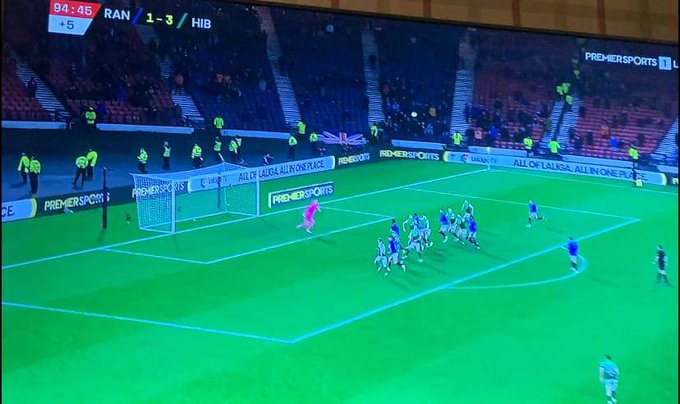 Such a shame, as they had appealed for a show of orange to show support for the Dutchman….at least, that's what I think they meant….
And they want to close our schools ?
Why they feel the need to keep the lights at Ibrox on escapes me, they're all condemned to eternal darkness anyway.
Mind you, they still provide us with a bit of entertainment as they howl their derision at events of late.
Judging by the screams, someone has poured holy water into their coffee…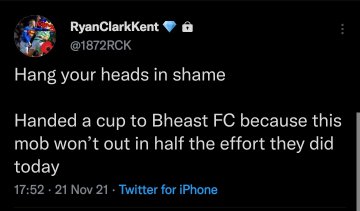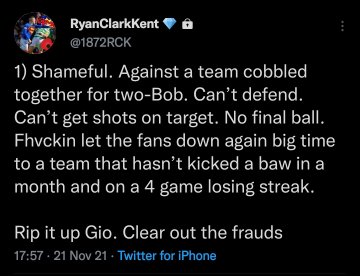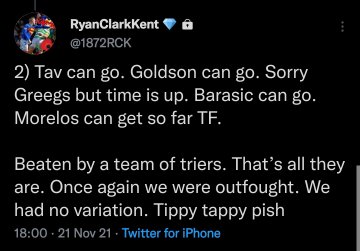 Bit harsh on Morelos. The chubster can;t go very far befire he has to sit down.
Such a collapse after the report from Football Scotland about their highly valued squad will mystify van Bronckhurst, and when Steven Gerrard's board at Aston villa question his desire to sign some of their "stars ", things could get a bit wobbly after christmas….especially if they lose to Celtic in January.
Nil By Mouth, the anti sectarianism organisation who contribute nil to the problem have been at it again.
Utterly disgraceful scenes in the City Centre yesterday. In broad daylight as families and children going about their business on a Saturday afternoon. No excuses or justifications can be offered for these criminal actions. Hopefully arrests can be made.
They're not finally getting round to condemning an orange walk, but instead are referring to some hooded fans throwing a couple of chairs at a pub.
As the Record reported…
Footage has emerged of a violent fight between Celtic fans and punters outside a Rangers bar in Glasgow.
The rammy took place outside of Oswald's Bar in the city centre just before 3pm this afternoon.
A crowd of thugs, dressed in black hoodies baring the slogan 'Bhoys' were filmed grabbing chairs from outside the boozer and throwing them at punters.
A group who are off camera, believed to be customers at the bar, can be seen throwing chairs and other objects towards the crowd.
One woman is forced to take cover inside a telephone box as the carnage unfolds in the street between the two groups. 
Police were called to the scene on Oswald Street around 2.55pm.
It is unclear how much damage was caused during the incident.  
I think it's safe to say a couple of chairs got knocked over.
The orginal report, now edited, described the scene as carnage, whilst retaining the bit highlighted in bold.
One senses an agenda again, and with Nil By Mouth commenting, one thinks one might be right.
Mind you, they will no doubt come down on this incident as well…
This happened on the M74, so at least no one had to hide in a phone box.
A final against Hibernian ensures, as the song says, that Hampden will be covered in shamrocks and green, and with the connection between the clubs around Bertie auld, a more fitting script couldn't have been written.
Apart from anything else, it should be a peaceable affair, with the hordes from over the river confined to quarters out of the way.
You have to feel for them in a sense, this is the second club they've followed that is making an arse of things, and they'd all been looking forward to wearing their new suits on cup final day…
One thing worth mentioning, and maybe talking about in the run up , is the possibility of both clubs wearing their traditional strips, to give the final a sense of occasion and perhaps remind us that there are some icons worth preserving and promoting, and the two unique strips are just that….

Celtic v Hibs final next month. Can we start a campaign for both teams to wear traditional strips ? If Hibs wear green socks there is no colour clash. Let's have old fashioned battle of the greens. RT if you agree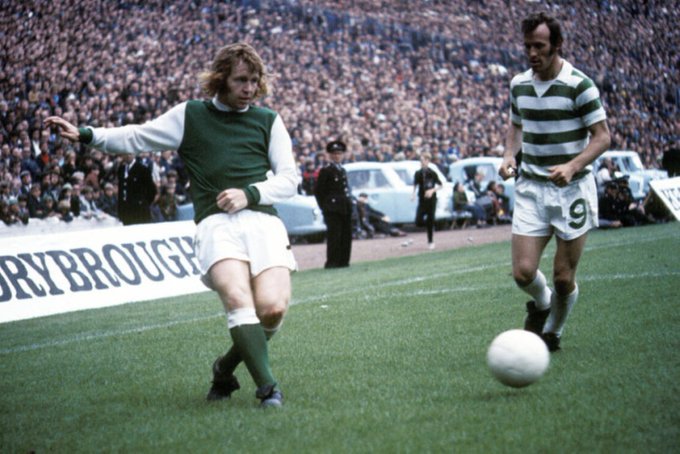 Looking ahead, there's a game against Leverkusen.
One point would suffice if we are to retain interest in the group, and already the game looks intriguing…will ange opt for pragmatism and play for the draw ?
Or do we go with the usual flamboyant up and at em style ?
It's not going to be dull, is it ?