It looks like Steven Gerrard is saddling up his horse and getting ready to hit the road.
The former Rangers manager is about to become the former rangers former manager.
For reasons that escape me, when there are several top class managers available, and money doesn;t seem to be an issue, Aston Villa are going to appoint a man who would probably have been sacked and still out of work today if there hadn't been a global pandemic.
And if you think I'm confused, others are completely bewildered..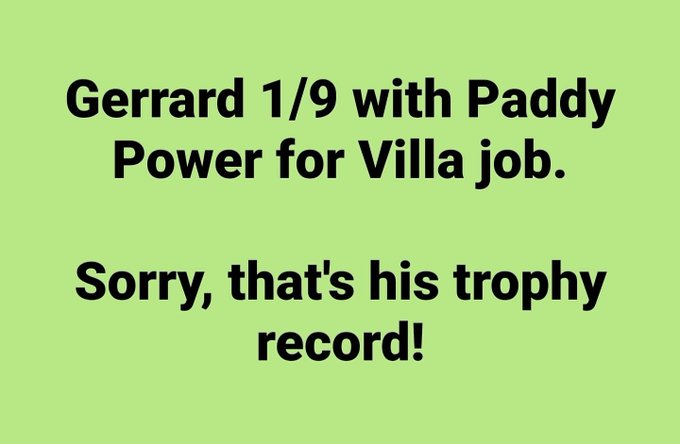 Celtic fans are enjoying the return to the banter years, a term used to describe the short and hilarious existence of "rangers ", and there is a feeling the best is yet to come.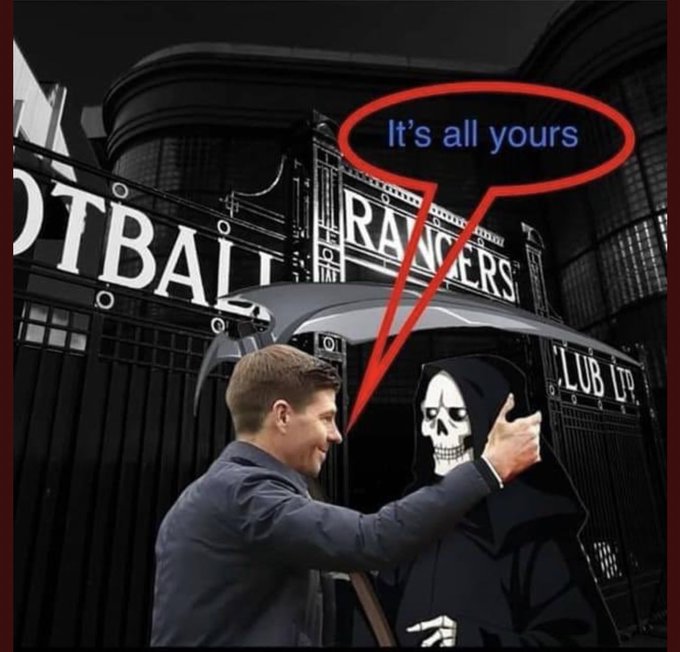 Interestingly, Although the witty and articulate Scouser had been touted for, and seemingly ignored, other vacancies, this is the first one that professed genuine interest in him, and it appears he and his agant were on a train south before the Villa CEO put the phone down…
And look, he's got a suitcase full of all his trophies to impress them with.
Now, call me a cynic, but the ease with what "rangers " let him go makes me a little suspicious.
And once again, it's a film we've seen before.
I think it was called " Boumsong "
Aston Villa have a few quid to spend, there's a transfer window coming up, and "rangers " need money to survive.
Oh, I'm such a cynic.
Maybe the papers were right, and there is someone who will pay an eight figure sum for Nathan Paterson. If Tavernier goes as well we'll know whats going on, as any manager who bought two right backs in is first transfer window would surely have his motives brought into question.
Perhaps Alfredo Morelos will finally get the move he wanted, and more importantly, perhaps the SFA and SPFL will get the financially stable club they've always dreamed of on the other side of the river.
If all this seems a little far fetched, have a look at this, from the Chronicle in Newcastle…
Newcastle United fans have been treated to some star centre-backs down the years – Bob Moncur, Philippe Albert, and Jonathan Woodgate but to name a few, but there have also been some pretty poor ones – and for many Jean-Alain Boumsong was near the top of that list.
Signed in the January of 2005, the Frenchman arrived from Rangers for a hefty £8m price tag after only arriving on a free just months prior.
He had played 27 games in all competitions for Rangers, and in truth had looked decent but for the scout who signed him on a free, the news that Newcastle now wanted to buy him left him feeling 'torn.'
That's because for Paul Montgomery, Newcastle was his club.He supported them and scouted for them, recommending the likes of Jermaine Jenas and Oliver Bernard to Sir Bobby Robson.
But now it was Rangers paying his wages – and all he could do was watch as rumours of United's interest turned into a reality.
"I was torn," Montgomery told Chronicle Live. "Rangers needed the money to buy back Barry Ferguson from Blackburn, and we didn't have anything to spend.
"I had to sign free transfers and we brought in Dado Prso, a few others and Boumsong.
"We needed the money, I got the call from the gaffer [Alex McLeish] and he tells me Newcastle are in for Boumsong, and they've offered X-amount.
"I was torn – it was Newcastle . . . I asked Alex, why he told me! I really didn't want to know.
The Newcastle manager at the time was Graeme Souness. There is no suggestion of any wrongdoing.
The Boumsong affair did, however, lead to Rangers being investigated for their refreshing outlook on tax policy, which in the end led to their ultimate demise.
Anyone else get the feeling they've seen this film before ?
Mind you, the endings great…
As for Gerrard, he leaves Ibrox with the best wishes of the support, who will be eternally grateful for everything he has done for them.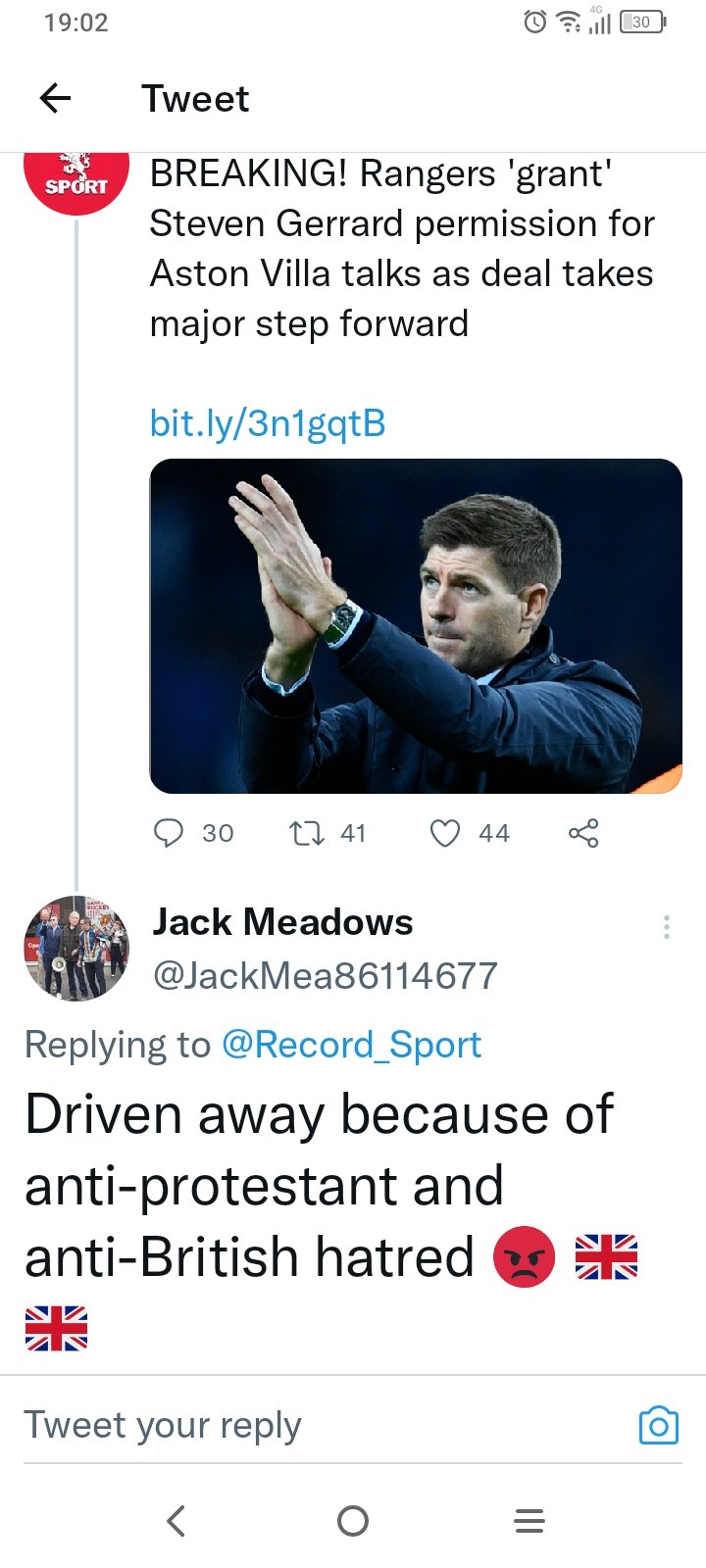 Some are in denial though…which is a peculiar trait they have over there…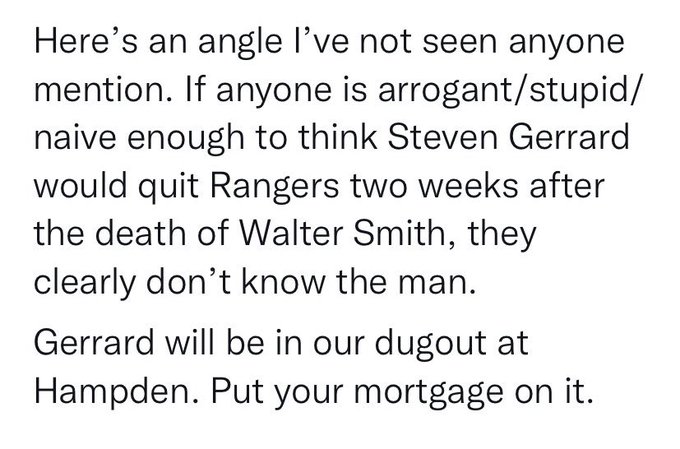 Wait till someone tells them it's Remembrance Day, and adds that the Queen isn't very well.
All i can say to them to help them through this difficult and turbulent time is that it could be even worse.
Gerrard might still stay
Meanwhile, back at the ranch, the Ange Plan continues…..
CELTIC Football Club have been granted planning permission for a full-size indoor training pitch structure in Glasgow's East End.
Glasgow City Council planning officials have approved the facility which will be at the club's Barrowfield training/youth development grounds on London Road.
It will comprise one large undercover space with a 105 x 68-metre pitch.
Permission had also previously been given for a new building housing changing rooms and gym.
A design statement submitted with the indoor pitch application stated: "The aesthetics of the facility will be in keeping with other facilities owned by Celtic FC, with a white tensile structure with a 4.1-metre-high green solid base at low level.
"The curved white upper part of the development helps to soften the visual effect of the proposal."
The statement continued: "The building sits to the south east of the site, adjacent to an existing full-size grass football pitch and an existing full-size floodlit synthetic football pitch."
"It is anticipated that the facility will not significantly impact on existing residents, amenity or traffic.
"Rather the proposal will enhance the facilities on offer at the training ground, allowing the football club to maintain their training programme for all academy groups whatever the weather, which in turn will bring improved opportunities for health and well-being."
Yesterday, I was praising the players for toughening up, now they don't want to train in the rain.
However, it does show the board have jumped back on the sports science bandwagon, and the years of a couple of half arsed press ups and a jog to the pub are almost certainly over.
It seems it's almost certainly over for Vassilis Barkas, the Greek goalkeeper who actually has a better record between the sticks than "Hurl another in" Hart, who will leave the club in January, either on loan or on a permanent basis.
I'm sure he'll speak well of his time in Glasgow.
There is also talk that Alben Ajeti will be away, as he's done his stint for the season already. Ajeti is similar to Regi Blinker in attitude, half a dozen good games then a sit down for six months.
Chris Julien may also go on loan to get some game time, having slipped below the guy who works in the paper shop just up from the ground in the pecking order.
Although sports science may be of use here, as efforts are made to help him avoid injury on the pitch
Perhaps the most poignant quote on recent developments though, especially regarding the changes at Ibrox, came from Ange Postecoglou himself.
"We're trying to build something here, and when you're trying to build something, and be successful, you can't afford to be looking over your fence at what other people are doing"
 "I know it's funny, but really,  I don't give a shit " 
( Note, some artistic licence has been used in the phrasing and accreditation of that quote )
Yesterday, we had this….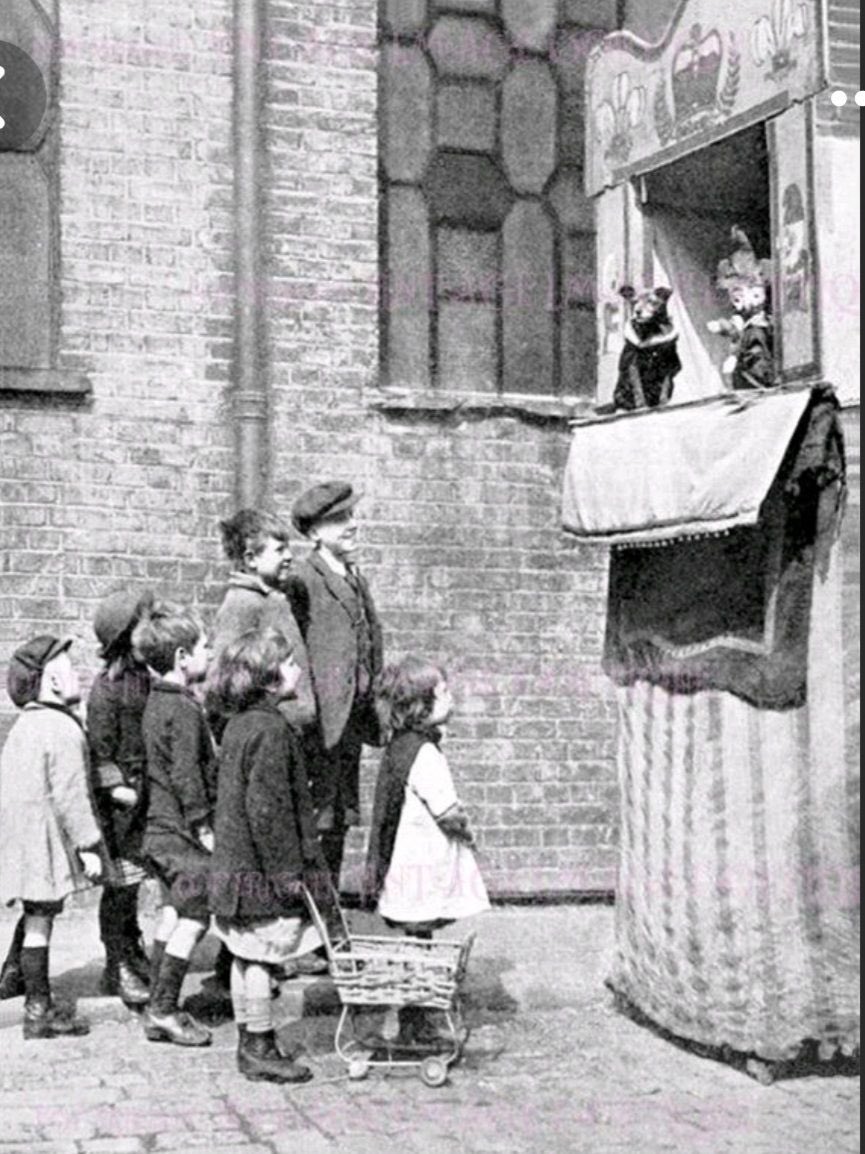 Pete Lacey 
 And that children, is the story of the gallant puppeteers  
Today…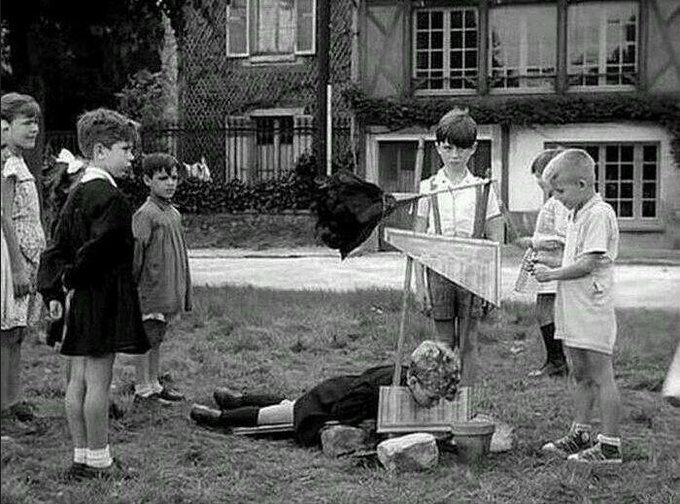 By the way…I've worked out how to block IP addresses.
Keep it relevant.