Celtic's 2-0 win over Motherwell on Saturday was a sign that the manager is getting through to the players, and after the recent hiccups on the road, there's a renewed sense of optimism about the rest of the season.
Goals from Jota and Turnbull gave the hoops only their second away win in the league, but it's a second successive win, and one won at a difficult ground against a side who haven;t started badly.
Perhaps now we can build on it and aim at that first trophy of the season, the League Cup, or whatever ot's called these days.
After the match, the manager couldn't resist snapping at a reporter, who asked him if the news that "rangers " had dropped two points at home against Hearts was the "icing on the cake "
"Well, I thought the Premiership race was over, mate, so I'm not looking at the table any more,"   
  "We are just kind of doing out own thing and it's of zero significance for us.
"I think what is more important to us is that we get some belief out of today. It's one thing to get a victory here, but to control the game like we did today should give the boys some real belief.
"There are some big games starting on Tuesday, so I think that's the main thing for us. We will just keep doing our own thing and see where we end up.
"For us, and me, in particular, the turning point is we're just more settled now. As you saw, we were able to put on three players  who can make an impact in the game. 
"We've still got players who are outside the squad who can make an impact. We've got some big tasks ahead of us, starting against Ferencvaros on Tuesday. But for us, it's just a lot more settled and I think the players and myself are more comfortable with things."  
The board may still be interested in all matters Ibrox, but the manager is intent on making sure the focus is closer to home.
Incidentally, I listened to the Radio Scotland Open all mikes show on Saturday afternoon, and when Hearts grabbed their equaliser courtesy of another Alan MacGregor mistake, the presenters tone changed to one broadcasters usually reserve for the death of a head of state.
It was hilarious.
There's still a long way to go, of course, and we'll still be hoping more than expecting to win silverware for a while yet, but there's no reason to lose faith.
The media, of course, are horrified, and could be accused of trying to ignore the signs that the tide is already turning, with attention on Bolingoli Boli who handled the ball in the penalty area and could well have conceded a penalty were it not for the injury to referee Willie Collum, which reduced Motherwell to eleven men, and left them without the influence of their main man.
However, pictures show that the Well forward handled the ball first, so it maybe wasn;t the issue it#s been blown up to be.
Over at Ibrox though, and omitted from the highlights package shown by BBC Sportscene, was this potential leg breaker, from Joe Aribo….
Every reporter and pundit who gave Porteous it stinking for the last couple of weeks will surely be doing the same to Aribo, a red card ever day of the week pic.twitter.com/eCevGObPwi

— Rab Lockhart (@Hertz_1874) October 16, 2021
and this chokehold from Bucana, whoever he is…..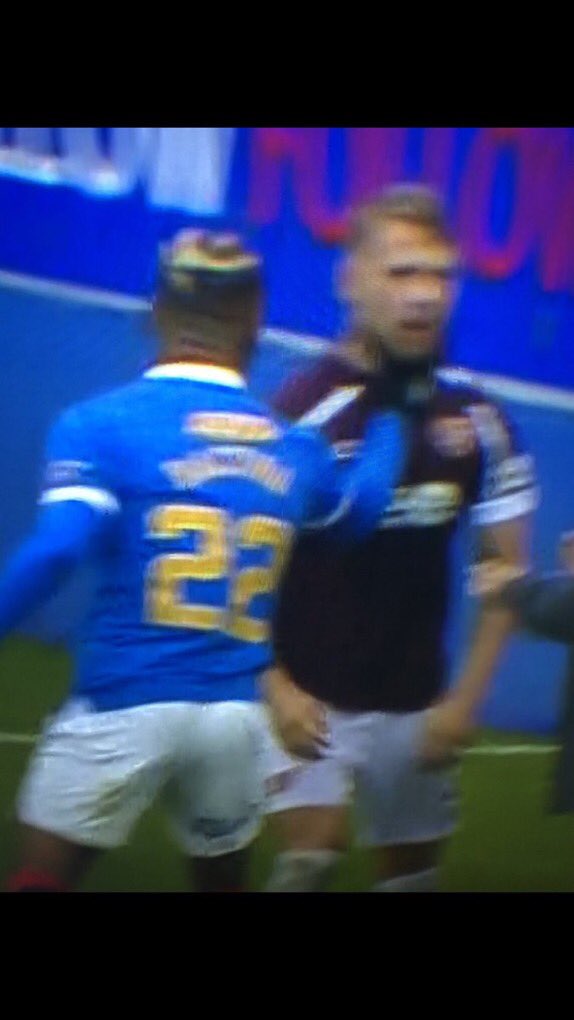 Predicatbly, boith not only escaped punishment, but critical comment was also off the agenda.
You'd have thought they'd have welcomed a bit of deflection from their financial and social problems, with the Famine Song rewrite taking up a bit of cyberspace.
Looks like the wheels are coming off, which happily coincides with the momentum being built at Celtic…and it's upset at least one fan….
Sky Sports burbler Kris boyd before the equaliser…. and after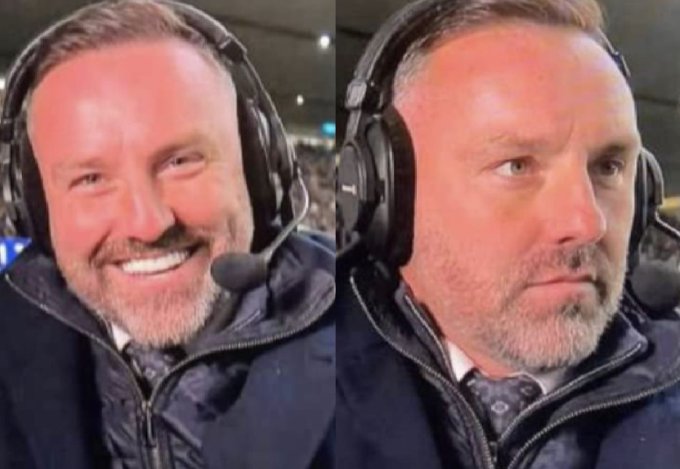 Graeme spiers, the London Times hack had former Rangers former manager Mark Warburton on a podcast recently, and during the conversation, Warburton spoke of the media in Glasgow….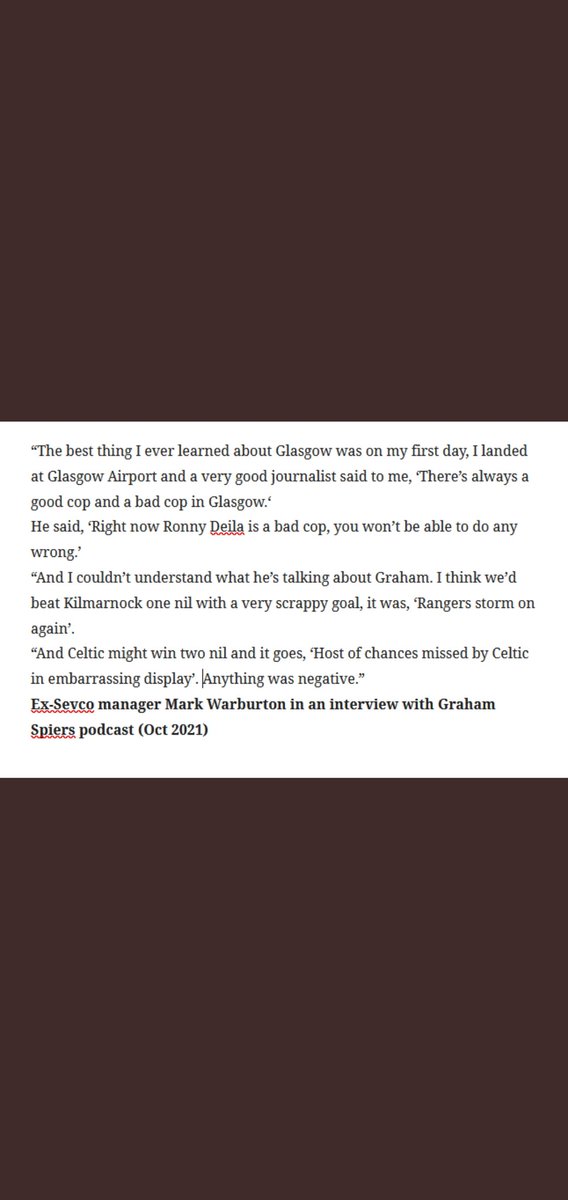 There is still that narrative, and it sounds as though Ange's comment to the hack about the league being apparently over shows he might not accept it the way others have.
Though a wee bit of pressure on the refs would be welcome.
There's still the perception of bias to be addressed, and this weekend was no exception.
The late equaliser didn;t leave enough time for "rangers " to go upfield and fall over to get their penalty, and Gerrard himself seemed bewildered the final whistle had blown just because it was full time….
Whereas there is the feeling Celtic will click and someone will suffer a heavy defeat, the opposite applies to "rangers "…someone is going to thoroughly embarrass them soon, and it will be the first team that thinks it can.
Praise must also go to Hearts, still unbeaten in the league and already attracting stories asking whether they can go the distance.
There's no reason why they can't, of course, but with two UCL places up for grabs, imagine the meltdown if one of them doesn;t end up at ibrox after all.
Hearts deserve praise, not least for their second strip which includes the names of all of those who saved their club from liquidation…. a move copied by the marketing men at ibrox, it seems.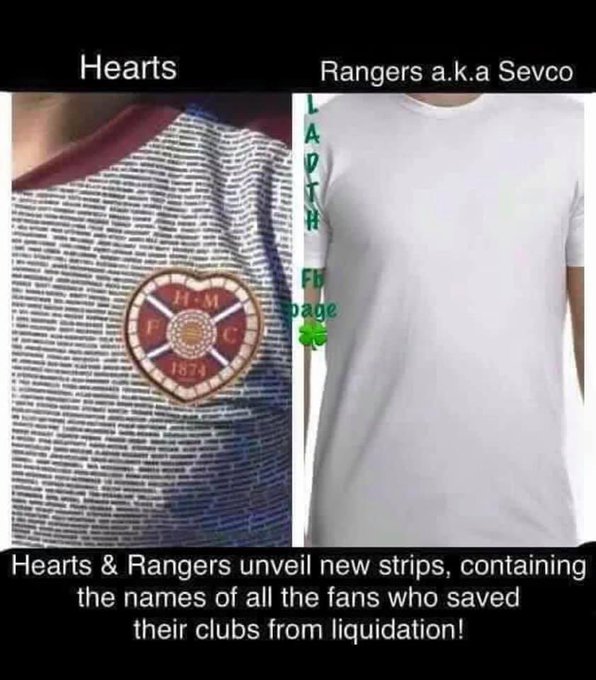 Looking ahead, Celtic will play Ferencvaros tomorrow, with a 3,30pm kick off.
A win would at least retain interest in the Europa campaign, and with the safety net of the Conference tournament, the club might yet get the practice it needs in taking AngeBall onto the bigger stage.
Tickets for this one are available up until 5pm tonight, and last week, the manager thanked those fans who have already bought them for a game that isn't at the most convenient time for most.
"I just wanted to take this opportunity to thank so many supporters for committing to next week's match.
"We fully understand that this is a highly unusual time for a European match. However, I can assure our fans that we will be doing all we can to make it a good occasion for us and do all we can to get a positive result for our supporters.
"It goes without saying we would have preferred different scheduling, but we have to go with it and look ahead to the game positively.
There's little doubting his PR skills, though one is tempted to think it's actually that Australian trait of honesty, itself an incredible achievement given where most of them are descended from.
Elsewhere, and it seems there's a story developing about Douglas Ross, the Scottish branch manager of the Conservative Party and SFA linesman, who has a habit of talking shite in public.
This time, he said that thousands of fans were locked out of the recent international with Israel, well, the most recent international with Israel, and the SFA have written to him asking him to explain his comments, which could see him reprimanded or even removed from the list of officials.
Should be a laugh when he tries to say he was misquoted, or whatever other excuse he comes up with.
On Saturday, we had this….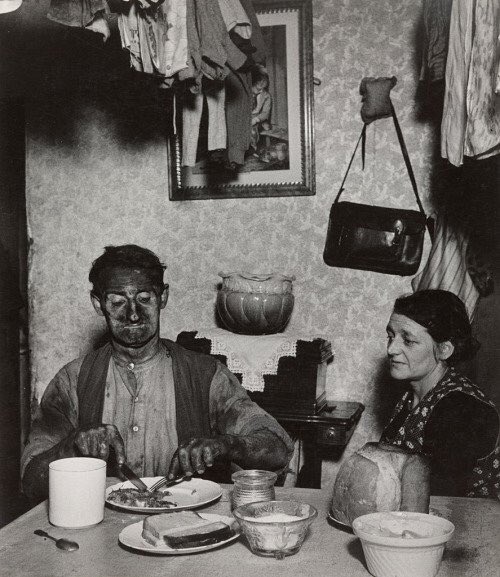 Caption:
Albert liked to start the day with some explosive sausages…  
Today….