Celtic drew their opening European qualifier with Midjjytlland last night.
1-1.
The Danes will be happier with the outcome than the hoops, with manager Ange Postecoglou sounding a little less happy than any of us;
"We will be better prepared no doubt, in eight days' time," 
"In fact I don't think we will ever be as badly prepared as we were tonight and that's on me, going into such an important game.
"We have eight more days I feel confident that the preparation and the spirit we have, we will put in a good performance.
"It is on me. I'm the manager of the football club. I'm the one that takes that responsibility of providing support for the players and staff. If things aren't happening it's on me to make them happen.
"I haven't done a great job so far to be honest, because with the disruptions we've had, we haven't been able to bring the players in.
"My role is to try and reinforce this squad and to try to prepare this squad for what is ahead, and to their credit, the players didn't look for excuses tonight.
"They put in a solid shift, and I'm just disappointed they didn't get the rewards for what I thought was an outstanding performance."  
Now, sit down, because it was, in part, an outstanding performance.
The early part of the game was a joy to watch, as player after player began to see that playing the way the manager had showed them in training actually worked in real time.
When Liel Abada opened the scoring it was no more than he deserved, and it was a joy to see someone with predatory skills around the goal pounce on a loose ball to convert.
The goal, as they say, had been coming.
Sidieways football had been abandoned as the Celts pushed forward, on both flanks and in the middle, with pace, energy and importantly , quick thinking. Those in possession were looking to give, and those in space to receive.
The Danes were starting to wilt, and a proper thrashing looked on the cards.
If you're honest with yourself, that would have crossed your mind at that point as well.
But then Nir Biton decided to poke someone in the eye, or at least make it look like he was going to poke someone in the eye. It's what he does, when everything is ticking along nicely, up pops Nir and the team drop back into the doodoo again.
He has said sorry….
The manager also sort of apologised for him;
"Nir had already been booked and when you've been booked you have to be careful in your actions," 
"When you infringe again, you give the opportunity to the referee to give you another caution.
"It's disappointing for him more than anything, because he was really keen to put in a strong performance.
"He had started the game really well for us, so it's disappointing for him that he misses the second game as well. 
It might be disappointing for him that he misses the next game, but it isn't for the rest of us.
That does mean that the four who finished the first half, Ralston, Welsh, Murray and Taylor will probably start the return.
Whats been overlooked as fans queue up to roast keeper Vaskas Barkas, is that they played quite well as a unit, and the Danes equaliser came from a soft foul and can only be described as a wonder strike.
We got to feel how countless fans of countless teams felt when Nakamura or Moravcik did the same thing.
To blame Barkas for selling the jersey is ludicrous. He looked a lot better last night than at any time since joining Celtic.
And the team looked a lot better than it has in a long time, and it will only get better.
The players clearly enjoyed themselves with the new freedoms given to them in the ange style, even Ryan Christie put in a shift like he used to.
Even if he was heard to mumble "i'm not going to Brentford " as he rediscovered his desire for the game.
Even John Kennedy nearly smiled….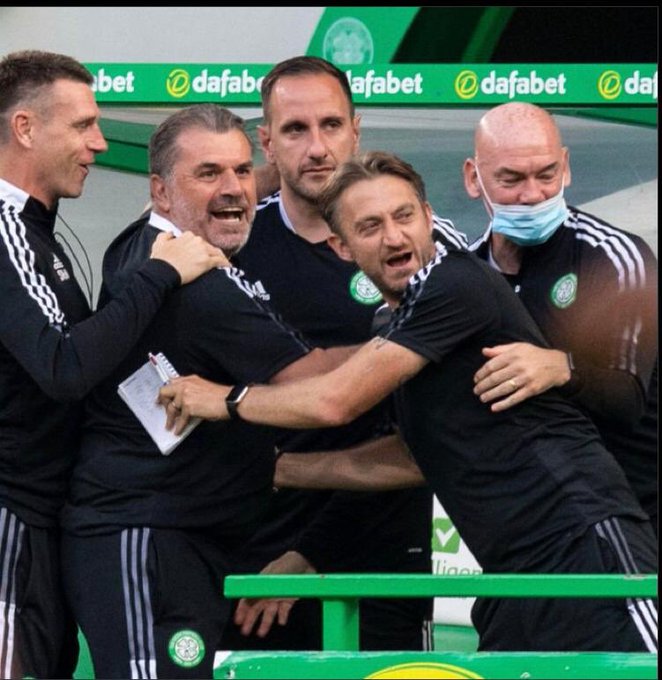 A week today the tie will be settled, and we've got a lot less to worry about than we think.
The media are well aware of the change in attitude and style, and they will have also heard the vibes coming from the ranch, which might explain this article, from the Sun…
RANGERS and Celtic sustained a combined operating loss of £40m during the Covid-hit 2019-20 season.
And the numbers for the season just past are almost certain to be even MORE devastating to the Scottish game when they are revealed.
So, er,  how much did Celtic lose ?
Celtic lost £24.5 million pounds ?
Data compiled by The Swiss Ramble lays bare how challenging times have been and continue to be for all Scottish clubs.
And there is no greater way to illustrate it than the fact that the Hoops sustained a £24.5million operating loss even as they celebrated a historic ninth top flight title in a row.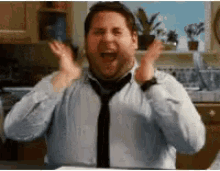 The good news for the Hoops was that they managed to offset this operating loss with a £24.2m profit in playing sales – mainly through the departure of Kieran Tierney to Arsenal, which went though during this reporting period.  
Now, as far as i know, there are two types of money in business.
Money coming in, and money coming out.
Ideally, the former should be greater than the latter, but thats not always possible. however, losses can be absorbed when the greater picture is looked at.
So if the Hoops…..managed to offset this operating loss with a £24.2m profit in playing sales, then it isn't a fucking loss then, is it ?
But the loss at Ibrox is, and that must be worrying for the media cheerleaders, who yet again have allowed Ibrox fans to be fleeced, and sooner or later lose another club.
I don't know about you, but I'm enjoying this season already.