When a cancer returns, it is frequently more aggressive than its original, and we've seen how it can do devastating damage this weekend.
A few days ago, when the citizens of Glasgow rose as one to prevent a Home Office arrest and internment, there was a feeling of pride toward the city. A feeling that people had had enough, and there was hope for the future.
It didn't last long.
Empowered by a lazy or compliant police force, yet again the supporters of "rangers "rampaged through the streets of a major European city, causing fear amongst its occupants, damage to it's infrastructure, and pressure on the emergency services, all in a time where due to a global health crisis which has caused death amd long term illness to thousands.
As a proper journalist, Ian Archer, once said ;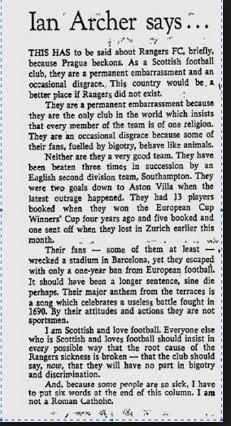 Of course, since liquidation they haven't existed, but for some reason many, including our own officials at Celtic, think they have to.
So they gave licence to a tribute act, which has taken up the challenge of fleecing their own support of millions and carrying on the anti Irish and anti catholic "traditions " of the originals.
The cancer came back, largely due to inadequate surgery when it first appeared.
And it's spreading, all the way through society.
And society is encouraging it…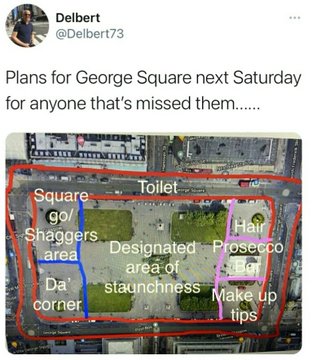 Incredibly, he never thought through the reaction, but then again, why would he ?
They are the peepil….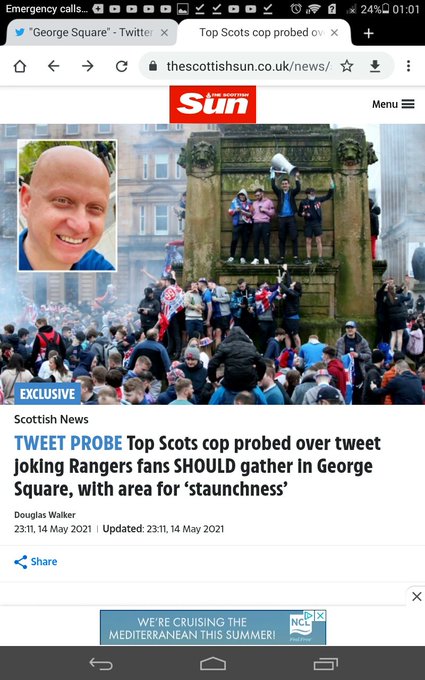 Modern Scotland is hurtling back to the seventeenth century at an incredible rate, much to the bemusement of an outside world which might now be considering that our southern partners aren't all that different after all in their narrow minded island mentality.
Scottish society has allowed this infestation to take hold again.
In a sense, we're all to blame.
We have allowed the media to pretend they are the same club, we have allowed our club to facilitate their come back when they turned a blind eye-at best-to the five way agreement, when we allowed the CEO to lie to shareholders and supporters about his knowledge of its existence.
We have joined forces with them in lobbying for the introduction of "colt " teams into the football pyramid.
Remember the statement about being half of nothing ?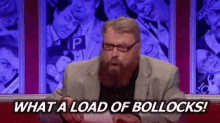 A while back, "rangers " announced a deal with Cadbury's, the chocolate people, and it didn't take long for Celtic to quietly follow suit…
(Herald, 4 november 2020 )
Celtic have joined Rangers in announcing a new partnership with chocolate giants Cadbury this week.
To celebrate the launch of the partnership and the collaboration with Celtic FC Foundation, Cadbury will be creating 1,967 limited edition Celtic FC Dairy Milk bars, recognising the club's greatest achievement – the 1967 European Cup win in Lisbon.
The new partnership will see Cadbury working alongside the Celtic FC Foundation and will have a particular focus on supporting worthwhile causes across the 20/21 season and beyond.   
I've switched to Galaxy……
Cadbury also,  coincidentally of course, brought out an entirely new range….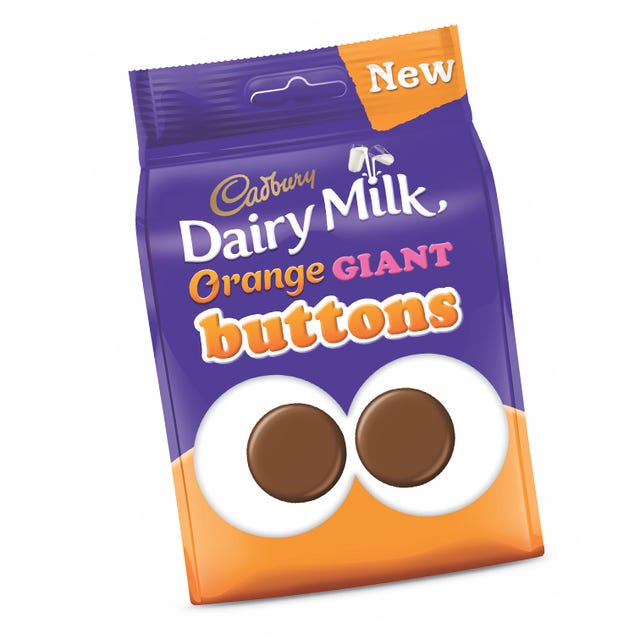 Which is a remarkable coincidence because they, and other sponsors, investors and the SFA, will be shitting buttons when it dawns on them that there's a video doing the rounds, not of supporters peeing in the streets, or hitting each other with bottles, or blowing their hands off with fireworks, although there are, but one of the players, their friends and families singing along to the popular ditty "Sweet Caroline ", a Neil Diamond classic, with a few words of their own tagged on….

#BREAKING
A video has been put online that appears to show the players of Scottish football club Rangers FC singing, "Fuck the Pope", inside Ibrox stadium in Glasgow after their title celebrations.
https://twitter.com/i/status/1394053497994293248
  I've no idea if its genuine, as i wouldn't recognise a "rangers " player if he ran around my garden in full kit with Sky tv captions wrapped around his waist.
  But I recognise what appears to be Ibrox, an indoor venue , in breach of covid regulations, and I recognise that there has been no denial-or even interest-in the video from either the club/company or the mainstream media.
As yet, anyway. No doubt they are frantically trying to come up with some excuse…probably that they were singing Buffalo, or Suck the Soap, or something equally ridiculous.
 After all, it's not one of their more well known ditties….
Oh, wait….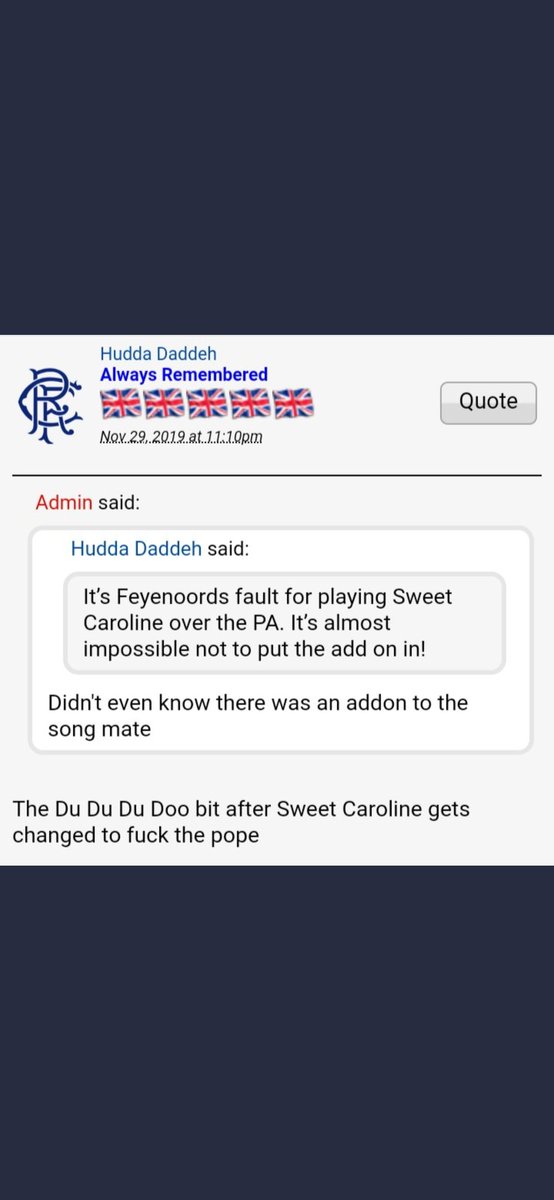 Though you have to say, as tribute acts go, they really are putting a lot of effort into being just like the real thing…..
https://twitter.com/i/status/1394080440869347330
 But the real issue for me here is that Celtic, our club, have chosen to get into bed with this lot.
 We're still seen in Scotland as one half of the ugly sisters, outside the country as one half of the Old Firm.
 The club must now definitively and decisively announce that they are in no way connected to or affiliated to the current entity playing out of Ibrox.
 The Old Firm died when Rangers went into liquidation.
 Over to you, Mr McKay.
 You're here to clean up the mess left behind by Mr Lawwell.
 Now you know exactly where to start.