Nothing changes does it ?
The new CEO, Dominic McKay met with supporters and online media people last week, and the upshot seems to be firstly, he hasn't got a plan in place at all, and secondly, he might as well get Bob Geldof to be the face of season book sales when they finally get round to telling us that they are on sale.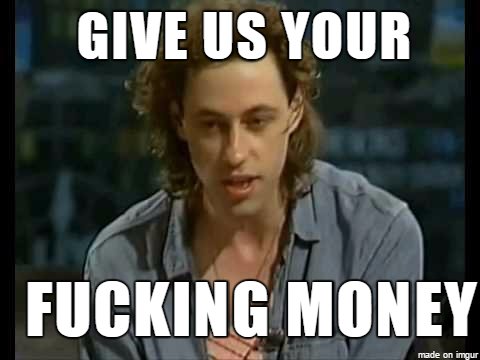 At the forum, Mckay explained that a £200 reduction in book price would cost the club millions and affect player recruitment, in one sentence dashing any hope we had that his reign would be anything different than the previous incumbents.
In fact, this clip of McKay made me wonder if Lawwell is still pulling the strings…
The Green Brigade placed Palestinian flags around the ground ahead of the game with St Johnstone, provoking a furious statement from the club accusing them of taking the piss.
Right idea, wrong time would have been a better view for the board to take, and at least show that they still have some opinions that match the core values of the club, but then again PR was never their strong point.
Which leads me to yet another failure, something i deliberately left out of the appraisal of Scott Brown the other day.
And no one, surprisingly, picked up on it.
Brown has now played his last game for Celtic at Celtic Park. He gave us fourteen years, led us to a second nine in a row and many other triumphs, and gave us some great memories.
Yet one thing he did, and its something no one else in world football has ever done , nor is likely to do, is lead Celtic to four consecutive trebles.
Twelve consecutive domestic trophies in four years. Or  660 if you use the same formula as the Ibrox PR machine.
When we look back on this achievement, and we'll have to do it ourselves, as the media have all but airbrushed it out of history, we'll perhaps then appreciate just how difficult it was to do it.
Or, we could perhaps mention it a little more now…..
Incredibly, the club haven't released any commemorative merchandise, which shows that they are prepared to bank on the emotional attachment of supporters as the core income, when millions of pounds could be earned by simply cashing in on what we should be cashing in on.
The board have again showed that they really haven't got a clue about how to run a business, but then again, given that its just a hobby for them, we really shouldn't expect anything else.