As predicted in the diary of January 17, Eddie Howe moved a few steps closer to replacing Neil Lennon as Celtic manager.
(It doesn't say that at all -you're fucking shameless-Ed )
( It will when I go back and edit it-Ralph )
The mention of Howe as far back as January does, however, show that the relationship between the two has been going on for quite some time.  The word is that Howe turned the job down in November, as he felt the situation at Celtic wasn't quite right then, but is now reconsidering, especially after certain guarantees have been made, mostly about money and not having to do any interviews with Hugh Keevins.
Whilst Peter Lawwell can claim a little credit for identifying the man as a candidate, its probably fair to say that a story regarding a phone call betwen Howe and a previous manager , which ended with the phrase
"Don't go near the place until that control freak has gone "
has more than a ring of truth to it.
For anyone who took the time to study the tweets from Celtic Football club that weren't offering life insurance , there was another clue….
There may well be an announcement on Tuesday.
There may well also be an announcement concerning the appointment of a technical director, or a director of football sort of chap, with Fergal Harkin , the bloke from Manchester city mentioned by some, but Richard Hughes , who worked with Howe at Bournemouth is a late entry into the betting.
It could be an ex Celt, though, with Mark Burchill mentioned as part of Howe's crew, although our drunken rambler said he'd be his assistant. Others claim Peter Grant will be number two, whilst frankly i wouldn't be surprised if this guy got the job…
He turned up for an interview, but was wearing a mask so his identity remains unknown.
Burchill will be remembered as the man who scored the quickest hat trick in European club football history, against Juennesse D'Esch, in 2000…
Burchill's hurricane hat-trick
Burchill 12, 14, 15, Berkovic 22 46, Riseth 52, Petrov 71
Celtic win 11-0 on aggregate 
One player who is talented, and currently demanding a transfer from Celtic, is Burchill, whose quickfire hat-trick was reminiscent of the mayhem of Jimmy McGrory in the late 1940s. Between the 12th and 15th minutes Burchill sent a bullet header and a couple of swift prods past John van Rijswick, the Jeunesse goalkeeper who must have felt victimised. Even before the first half was out, Celtic had a fourth through Eyal Berkovic.
 "a couple of swift prods " …..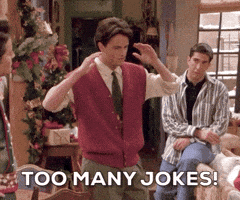 Then again, there is talk that Howe will retain the services of John Kennedy and Gavin Strachan, which at least shows he has a sense of humour, although we hear yet again that certain managerial decisions post Lennon are the result of circumstances and not incompetence.
 Howe sounds like an intelligent man, and seems to know his stuff.
https://twitter.com/i/status/1377877960573792264
 Just the fact that he hasn't come galloping up the M6 to take on the job at the first time of asking shows he is a little more cerebral than most, and if, as reported, he holds the same high standards in fitness and training methods as his old pal Brendan Rodgers, then we may well have got the right man at the right time.
  The time for healing is on us, and Howe seems to be the right tonic.
  Roy Keane had more or less been given the job, we hear, and but Howe would have been first choice, and there is a suspicion that Dominic McKay, who is concerned that fans haven;t been treated as well as they ought to be by the club, has noted the conflict on social media around the popularity of the Irishman.
  If this is true, it's a significant step forward in the right direction.
 For too long the PLC have adopted a shut up and pay up attitude towards those who pays their money and takes their choice. Although we could be cynical and argue they're softening because it's nearly renewal time, the new man deserves the benefit of the doubt until he turns out to be just like the old man.
 Elsewhere, and with crowds expected back at the football in the not too distant future, concerns are growing about the way the police are handling big crowds. Apart from certain sections of society, that is…
 The concerns grew when a serving officer in the Metropolitan police was discovered to be a member of a neo Nazi group.
 "we have no room in our organization for people with such extreme views and prejudices , and frankly their tendency for violent behaviour has no place in modern society " ,
said a spokesman for the Neo Nazi group.
 Strange days indeed.
 I've been singing Dean Martin songs all morning, so I've booked a test for Croonervirus this afternoon.
Here's a caption competition, something thats been missing for a few weeks now…
 By the way, here's an interesting aside.. one of our CSC members bears a stunning resemblance to Eddie Howe, and we're doing a whip round to get him to put on a track suit and tell Alfredo Morelos he's wanted at Celtic, on big money.
 Thats amongst other japes we've got planned for the day we're allowed back at the ground. Actually, it might turn out to be only a day if we get some of them off the ground….
 We promise to record it….and others.