It's difficult to believe most of the nonsense that appears in the newspapers, and as a certain, sharply dressed chief executive once told me, websites, such as this one, are driven by the need for clicks to attract advertising , and can be even more irresponsible than the mainstream.
Of course, he was wrong about that, we don't carry adverts, and have so far resisted attempts to mention certain products in the text.
Not for any high browed moral reasons, but simply because they're not offering enough money or free samples.
And none of them sell beer, fags or luxury sports cars.
So, even if you think our pish stained sources are wrong, or the voices we hear from the ranch are wrong, we assure you that they don't think they are wrong, and so any stories you pick up from here come with the assurance that whoever told us has been checked out and is telling us with the best of intentions.
Though that water story from the church near Ibrox did test that particular theory.
For instance, today there is a story that David Marshall has been offered a contract by another English side, and Celtic need to be quick to get him. Coupled with the revelation that he is keen on a move to Glasgow, the implication is it would be folly to miss out on the opportunity.
It's probably true he would jump at a chance to come to Celtic. It might be true another club has offered him a deal. It's almost certainly true that his agent planted the story.
Celtic only have Scott Bain at the moment, so one or even two keepers are a necessity.
The management know that, but so does everyone else.
Given previous forays into the transfer market, if moves for Fraser Forster come to nothing, you can almost guarantee that whoever does come in will not be on the radar of any journalist.
Meanwhile , Leeds United will make Oddsone Edoaurd their number one target should they get promoted to the EPL, according to the Daily Mail.
The news is not thought to have kept the Frenchman awake with excitement.
We'll see more and more of this nonsense over the next few weeks, when really all Celtic need are a couple of keepers and a centre back or two.
Everything else is pretty much on place to secure the tenth title, and maybe even , if we are to aim higher, the four trophies that are up for grabs over the next ten months or so.
Europe will be a lottery, as the first three ties are on a one off basis and there is a danger Celtic could get a home tie, which would be catastrophic. We're a much better team away from Glasgow these days, and we'd be better off without the added pressure.
Going back to our media, we mentioned yesterday that there is an agenda to encourage "rangers " and their support in their quest for 55 titles in just under a decade, and that , for the moment, is taking precedence over bad news Celtic stories.
Next month, Stephen O'Donnell's new book, Murray v McCann hits the shops, and part of it deals with the way the media, in the absence of the internet, demonised the Canadian businessman and ultimately turned the Celtic support against him, with the pinnacle of their campaign reached as Celtic unfurled the league flag after stopping Rangers from winning their tenth title in a row.
(Full review of the book next week )
Which, in turn , provokes the thought…have they done the same re Lawwell ?
Lawwell's fiscal policies and iron control of the way the club is run mirror the prudence of McCann, and it took years for the support to realise the part played by McCann, not only in rebuilding the fabric of the club, but the ultimate resurgence on the field that led to the second nine on a row last season.
Will Lawwell ultimately be remembered as fondly as McCann, with the benefit if hindsight ?
Frankly, no. Resolution 12 inaction has put paid to that, but it will be interesting to hear him one day finally be honest about his reasons.
Elsewhere, and rumours that Mike Ashley still had a hand in the marketing and distribution of the new Castore kits for "rangers " seemed to be confirmed as true last night, as it appears that Castore have withdrawn the kits from their website.
The Ashley owned House Of Fraser stores are selling them…
whereas on the Castore site, if you search for replica rangers kits, you get this…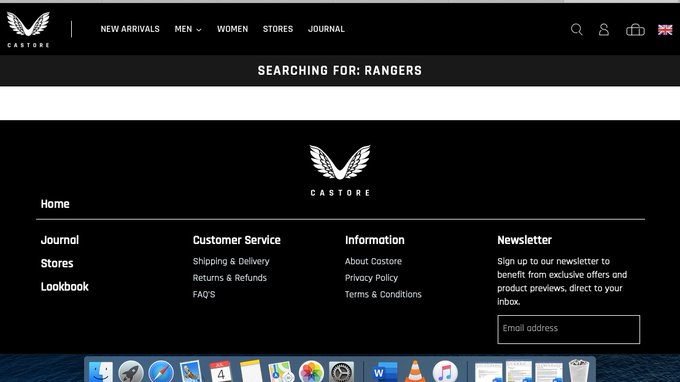 Once again, the gullibillies have been stitched, and it's probably far better stitching than will be evident in their kits.
Which makes a nonsense of this claim, from a couple of years ago, which was debunked by Phil MacGhiollabhan…
Looks like that ash cloud is back, and it's going to choke the life out of them even further.
The support took it badly, as you'd expect..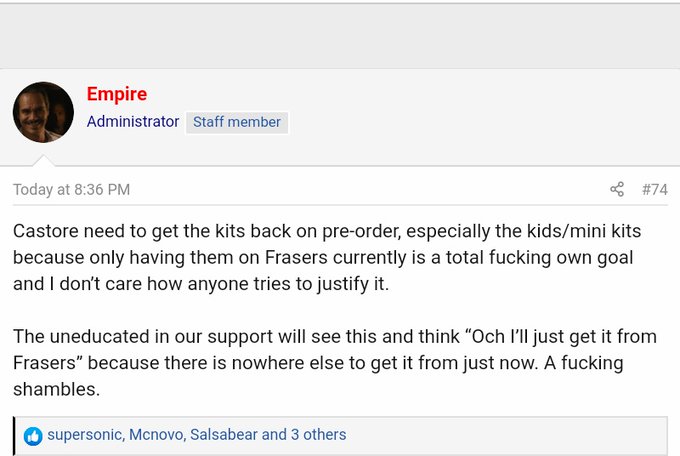 Thing is, they can't do anything about it, other than boycott the kits, which they won't, as it means they'll have to wash the old ones…
All the more reason for the succulent spam….they can't stretch to a nice leg of lamb any more… on offer to servile hacks, and today it's the turn of Gavin Berry at the Sunday Mail to induce the type of nausea that used to prevail from an over indulgence of the sweet meat….
The Steven Gerrard and James Tavernier captaincy bond that can help 'adjusted' Rangers stop the Celtic title juggernaut
Steve Cotterill coached the Rangers captain during a loan spell and has been impressed with his development. 
I'm not quite sure what that bond is, but it's not one thats going to attract major investment.
With the media, it's important to remember what they don;t say is often more important than what they do, becuase when you miss bits out, you get a whole different story…..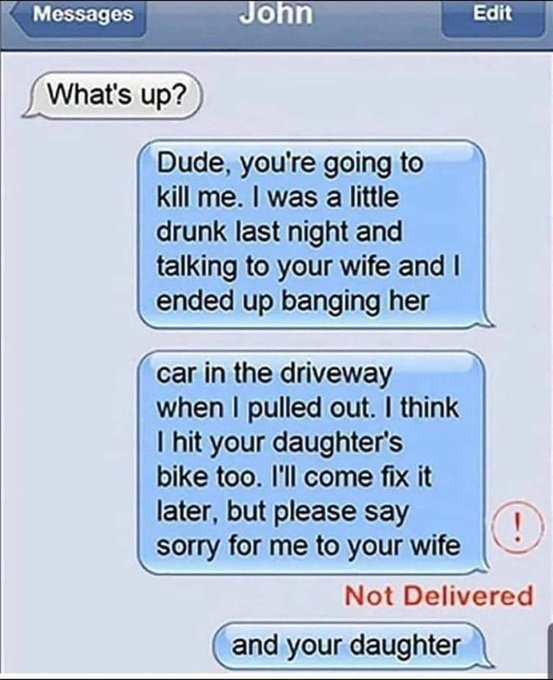 Just lately, there is a lot missing from the story at Ibrox….
Yesterday, we had this….
Stoke kids return to school  
Well spotted, there, as this actually was taken last week during the school run.
today….