The bizarre claims from "rangers " about how the SPFL have been involved in shenanigans again could reach a climax today at a video meeting where they will pitch the thirty nine clubs who aren't currently backing them to support them in their quest for whatever it is they're looking for.
After Murdoch MacLennan more or less told the Ibrox club to stop barking and start biting, today could be the day when we find out what all the fuss was is about.
Whilst most of us are fully aware that they are skint and have no visible means of financial support, they don't want anyone to know that, because they are the people.
No doubt they will say they've sent it to everyone and they should receive it in the next few days.
In the meantime, Steven Gerrard has been wheeled out to make a statement that tells the dumbest fans on the planet how wonderful they are and could they please buy season books.
As usual, world war two , loyalty, resilience and a reminder that they are a proper football club, lest anyone think they're actually a basket of assets, all get a mention.
THANK you for your incredible backing in season 2019/20 so far. Your loyalty will never be taken for granted and we are desperate to reward you for that loyalty.
These times are unlike any we have witnessed before. The UK faces challenges never experienced in our generation, certainly since the Second World War.
Our city of Glasgow is a proper football city, and Rangers are a proper football club. I grew up in a resilient city. I played football in a resilient city. I am now proud to manage in a resilient city.
Football makes a city, Rangers makes Glasgow.
I know nothing but football clubs who have faced down periods of incredible difficulty, but like our cities, because of your support, we will come through again, stronger than before.
That is what makes us who we are. We fight back to be even stronger when times are hard. Rangers gives us all something to rally around – that is why I am here.
I have experienced many cauldron-like atmospheres. Ibrox is a proper football stadium and your support makes all the difference.
I need only take myself back to our Europa League win over Braga. Our players delivered on that night, but it was your backing which drove them on from 2-0 down. That is proper football.
There are few grounds in world football capable of doing that. Ibrox is very much one of them and we need that backing as Rangers is nothing without you. It really is one special place and I am absolutely sure that you, just the same as I, cannot wait to be back there.
This current crisis has created unprecedented challenges. Players and senior staff have shown their loyalty to our club in recent weeks, and now we want to reward you for your loyalty to us. I am therefore delighted we have frozen the price of season tickets and have extended the deadline for applications.
There are more chapters to be written in our story. We can only do that together.
We will be ready for whatever challenges come our way in season 2020/21, whenever that begins.
We need you to be ready too.  
Donald Findlay, on the other hand, himself the epitomy of loyalty and staunchness, begs to differ on the course being charted by what he called the new entity…
The former Rangers board member has declined to have anything to do with the new club, something which is significant but has been under-reported, and yesterday expressed dismay at current events…
"I'm disappointed in the way Rangers have approached this.
"If they have evidence to back up what they say, and I assume that they must or they would not make these comments, then let's see the evidence.
"Why is it being held back? Put it out there so that everybody in the game can have a look at it and form a view of it.
"Now we have a meeting coming up next month and this is just taking up time unnecessarily.
"I think Rangers should just get this out there and then we can go forward.
"I'm disappointed in the way that they have made these allegations and not produced the evidence.
"I don't think that was the way Rangers used to behave. 
No one in the media has the faintest idea what the allegations are, and unless something concrete is produced today, then the Ibrox club will be forced into a humiliating climbdown.
Though we don't actually know what they'll be climbing down from….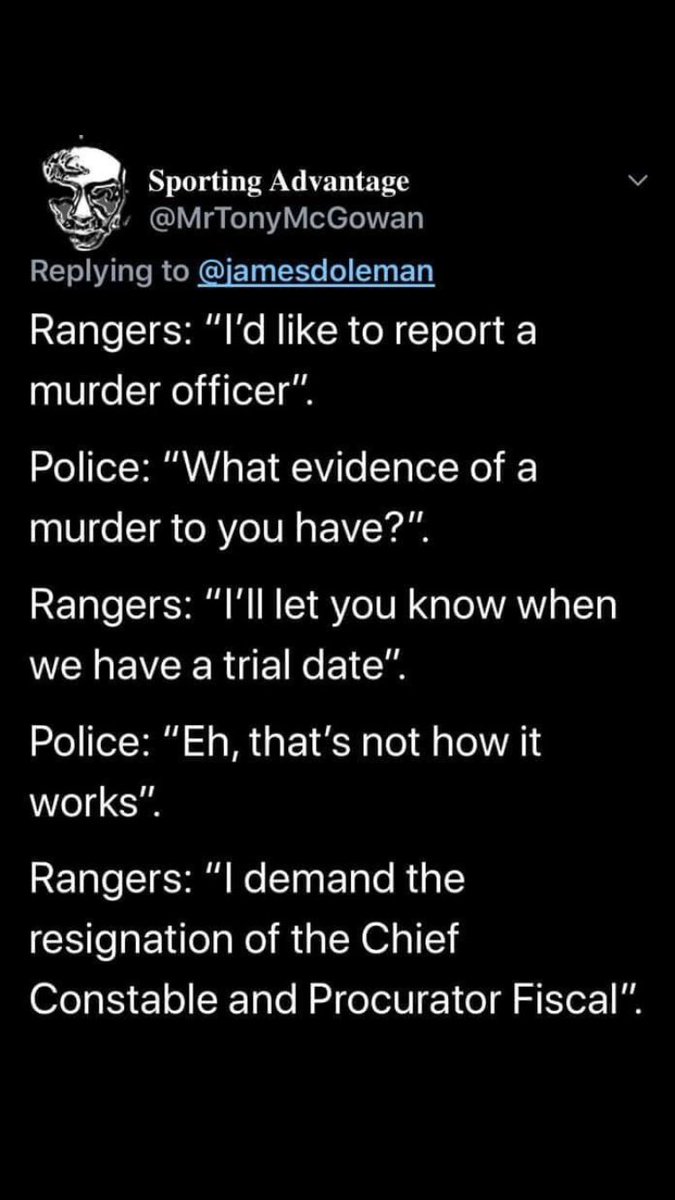 Speaking of humiliation…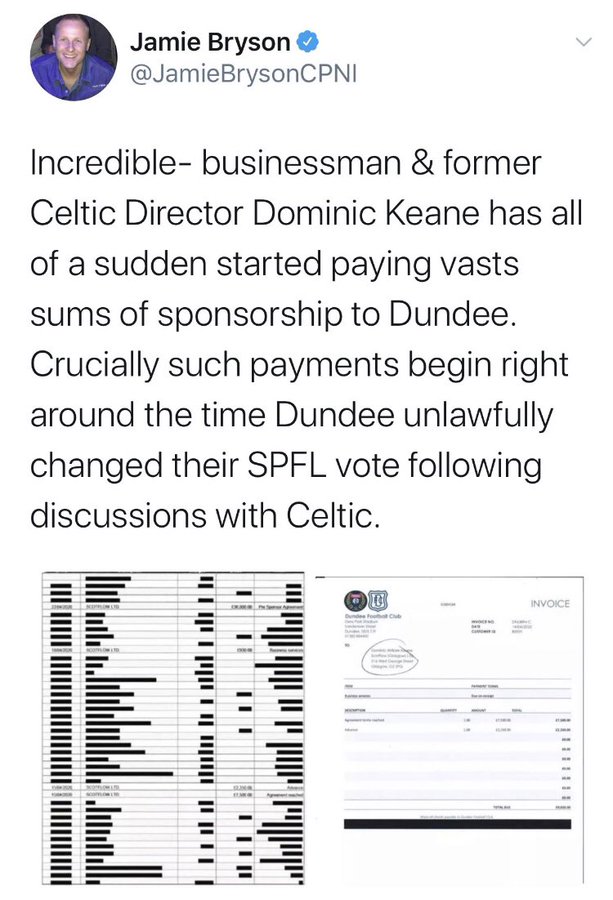 Someone somewhere thought they had evidence of the kind of business deal that would ,circumstantially at least, raise the odd eyebrow.
Except, of course, it's bollocks.
What was his name again ?
Oh, I know…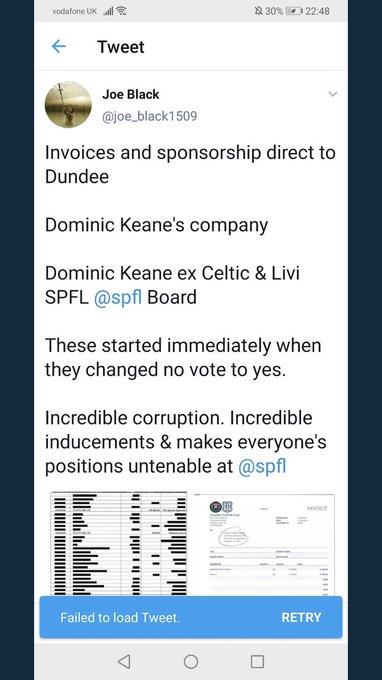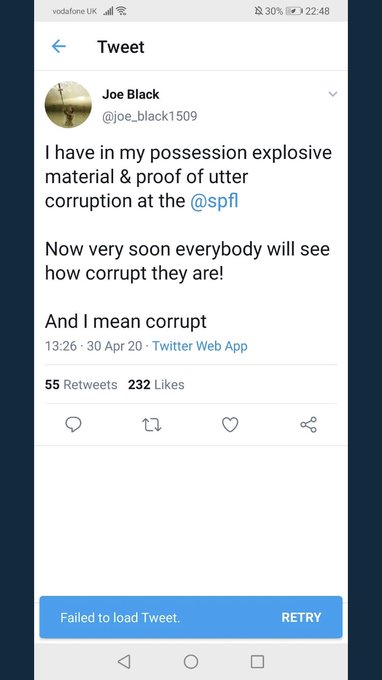 Alex Rae of the Radio Clyde was unavailable for comment
Sooner or later , the laughing has to stop, and those at Ibrox who haven't quite realised that the rest of the country now finds them a constant source of amusement may soon start to feel the joke has gone on for too long.
But as Swiss Ramble  on Twitter points out, even that might be taken out of their hands.
He's produced a summary of where the Ibrox club/company is at, and it does help to explain their wailing…

#RangersFC
have lost money in last 5 years, partly due to low profits from player sales. However, revenue has more than tripled since 2015, driven by improved performance in Europe. Largest loss, debt and transfer spend in Scotland in 2019. Wages up to £34m (65% of turnover).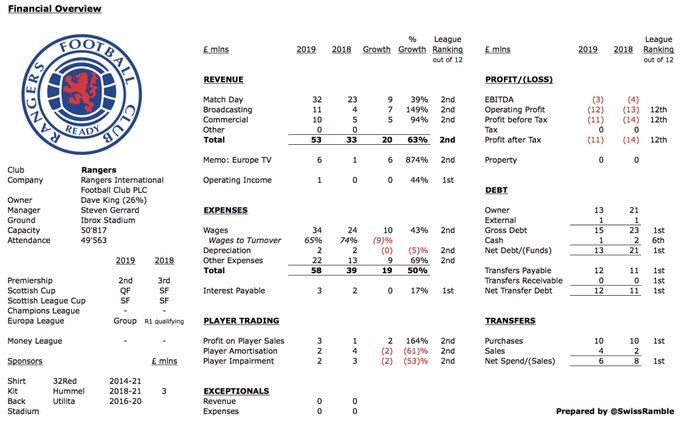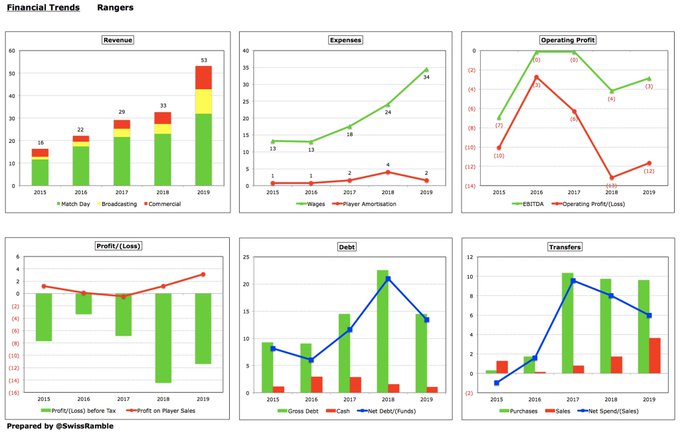 Meanwhile, congratulations go to Paris St Germain , who have been awarded the French title as the big leagues start to realise that football for this season is over, and it's time to start tidying things up ready for next season.
This precedent could see other leagues following suit, and removes any prospect of null and void being entered next to any titles won by anyone.
Same goes for the default option of placing an asterisk next to it, in the way that should have been done when one club operated it's trail blazing remuneration schemes in Scotland, only to see the road torn up due to a lack of planning permission.
Football at the top level isn't going to resume, and one of the reasons for that was explained by Hector Bandido in last nights podcast, which is elsewhere on the site, and includes a treat for the ladies with a picture from a magazine which features those men with the lived in and windswept looks.
Hector pointed out that multi millionaire footballers don't need the work, and if they feel unsafe in going back to work, they will just say no.
And he's right.
Why would they ?
However, it would be the single biggest symbol that the country is coming out of the crisis created by Covid 19, even if it would only be a symbol. This virus isn't going away, and any relaxing of the so called lockdown would be catastrophic.
Prime minister Johnson also said yesterday that he responded earlier than the likes of France to the pandemic, and locked down first, when we all remeber that the French president had to tell him to lock down or he would close the borders.
Which begs the question…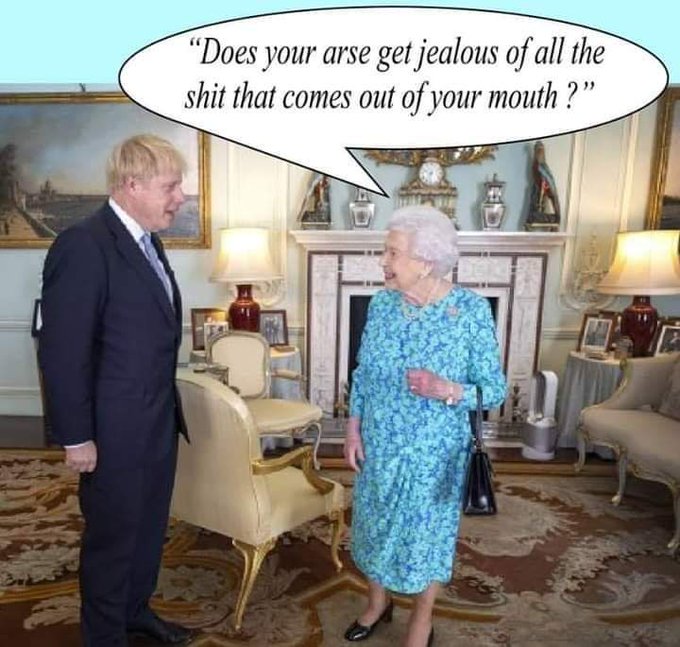 It's Friday, and we've already congratulated PSG, so now we move to congratulating the first ever winner of
Knob of the Week  
We have to say, as is the case when any woman puts their mind to anything, this one has truly excelled…
Moira Gordon of the Scotsman adopted a WATP mentality when she took up the mantle on behalf of the Ibrox board…
Moira Gordon: SPFL board's open letter is condescending and counter productive
Fans and clubs will not move on from vote fiasco without answers
 I won't bore you with the article, as it's truly awful, but for the presumption that everyone is behind "rangers " at this point, part of the narrative used also by the BBC, she deserves to be rewarded for her effort.
Moira Gordon,
Knob of the Week  
Apologies to Tom English, who would have won it for this;
SPFL (Murdoch MacLennan) again deny using threatening tactics against clubs in another missive that, er, uses threatening language. The call to examine their corporate governance is categorised as "distractions, scapegoating and sideshows"  
which was part of the BBC Scotland narrative…
Why does league seem so worried about independent inquiry? 
 Instead of challenging "rangers " to put up or shut up, he criticises the SPFL for not dealing with specific allegations that have not been made.
 Yet when Rangers Tax Case, the Offshore Game and countless other independent sources offered real evidence about real corruption they all chose to ignore it.
However, English sort of redeemed himself with his criticism of the decision to allow DUP MP Gregory Campbell to participate in a discussion on Scottish football, which means that at least the man dies have some boundaries.
On Wednesday we had this…
Caption : Recruiting for BBC Sportsound underway …  
Today….