Celtic have announced a further sum of money to help those who need it during the current health crisis…
FOLLOWING our Football for Good Fund announcement on Friday, Celtic FC Foundation, supported by Celtic FC, are pushing on with plans to help those most in need in our communities. Many families have been severely affected and need urgent support.
There are also countless vulnerable elderly people, individuals who have been impacted financially, and the homeless community who are suffering to an even greater extent through the COVID-19 crisis.
With Celtic's Fund now sitting at £175,000, our priority remains putting food on the table, as well as urgent essentials for those most in need.
Given the updated Government advice and guidance around staying at home, through our first phase of action we are working with a variety of local partners to provide urgent food and essentials to those in our communities who are in greatest need.
These include our partners Glasgow North East Foodbank, Golden Generation (for the elderly) and a range of organisations supporting vulnerable children, families and the homeless, such as FARE Scotland, Spirit Aid, The Salvation Army, Action for Children, Help the Homeless and The Wayside Club.
Our support of people in those vulnerable categories has also extended to additional locations in Scotland, England and Ireland, including Edinburgh, London, Dublin and Belfast. And crucially, we are also working with a partner to try and find a way to feed frontline NHS staff in Glasgow.
Celtic Chief Executive, Peter Lawwell, said: "As things have progressed over the course of the last few days, showing support for others is now even more crucial than ever. As a Club with a proud charitable heritage, there's a real sense of responsibility to do all we can to help those, particularly on our doorstep, who need it most.
"That's exactly what Celtic FC Foundation strive to do on a daily basis but this current challenge is like one we have never faced before. Therefore, our sense of community is absolutely crucial in this fight.
"As well as following Government guidance to stay at home whenever possible, we will also reach out to NHS frontline staff and those who are most vulnerable through our fantastic partners as we do everything in our power to carry each other through this crisis."
Tony Hamilton, Chief Executive of Celtic FC Foundation, added: "The situation for many of our neighbours has worsened in the past few days as this crisis has shifted. People are losing income, and with it their ability to feed themselves and their families.
"Our top priority is assisting with that in the communities where we have relationships with existing partner organisations. Thanks to everyone who has made this possible for us. Even in such uncertain and difficult times, the consistency has been the selflessness of the Celtic support who have stepped up to offer assistance when it's needed." 
In contrast to many other organisations throughout the country, including the Westminster government, the club is putting it's money where it is needed in a move that harks back to the original reason there is a club there at all.
It's a move to be applauded.
Applause and cheers will also take place tonight at 8pm for those in the health service who are working flat out to ease the suffering of many victims of the surrent pandemic. We should all get behind them, and of course, only a fool wouldn't.
If you are not sure how to cheer or applaud, check out the You Tube video of Conservative MPs cheering the result of a Commons vote that denied nurses a pay rise….
The sickening hypocrisy of the ineffectual Johnson government continues, and niw they have turned to the age old tactic of uniting the country behind those that they themselves have sadly neglected over the years, which is their way of avoiding criticism for that neglect, as is the cynical call for volunteers to assist in logistical and other areas.
The media are just as bad….
Instead, of course, of paying these volunteers to put their own lives on the line, it's another chance to create selfless martyrs for the cause, and turn the whole issue into some sort of wartime drama where we face an invisible and merciless enemy that is trying to destroy our way of life..
The Government asked for 250,000 volunteers and more than 400,000 put their hands up. All have come forward to give #coronavirus a darn British-style thrashing, 6-of-the-best, trousers down!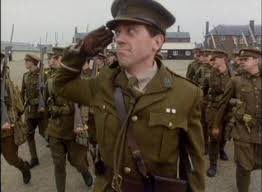 While we are on the subject of those in the upper class who use us to wipe their shoes on, Prince Charles has descended on his Balmoral estate to self isolate after he messed around with an old bat and caught the coronavirus..
Though there was initial confusion when he found out…( in itself an astonishing misuse of national resources…)
In a blatant disregard for the health and safety of locals , the diseased old wretch decided to ignore rules on people heading from the south to their holiday homes so he could be near the advanced hospital in Aberdeen which has outstanding facilities for those with breathing difficulties… ( Press and journal  May 31, 2017 )
The intensive care unit at Aberdeen Royal Infirmary has been recognised as one of the best in the world.
The staff who work there have just been given a platinum award – making the hospital one of only five in the world to receive that accolade.
The accolade was given for the unit's Extracorporeal Life Support (ECMO) machine which helps keep exceptionally ill patients alive.
The team of 20 nurses and five doctors all had to undergo rigorous training in order to receive a platinum award.
The unit, which opened in 2001, treated 15 patients last year. And, as a result of its high standard, people from all across Scotland are sent to the hospital.
Dr Iain Macleod, the head of service for intensive care, explained how the machine works.
He said: "At its most basic level, ECMO is an advanced form of life support that helps us keep extraordinarily ill patients alive.
"The treatment is delivered using specialist equipment and skills to pump blood out of the body, removing carbon dioxide and restoring oxygen levels.
"It is used to treat various conditions including swine flu, severe pneumonia and heart failure, as well as those waiting for a heart or lung transplant."
The royal family are now all separated and will be carrying on their sponging from home, in accordance with government rules.
As for charles….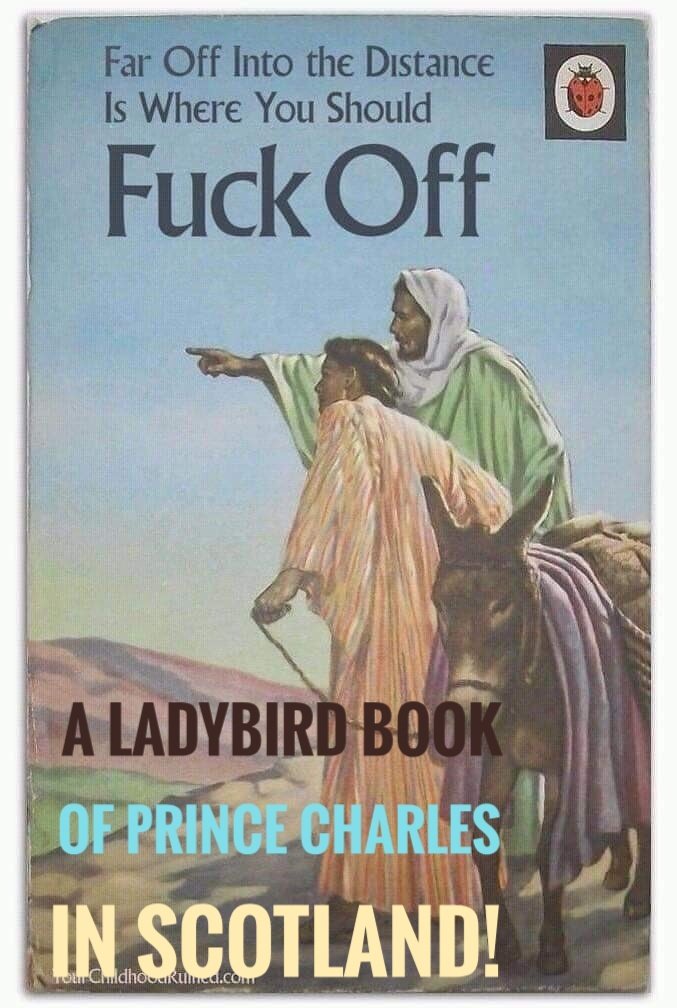 Perhaps , however, someone, somewhere  is smiling when she heard…
On a brighter note for the family, Phil the Greek can't possibly get any worse even if he contracts the illness…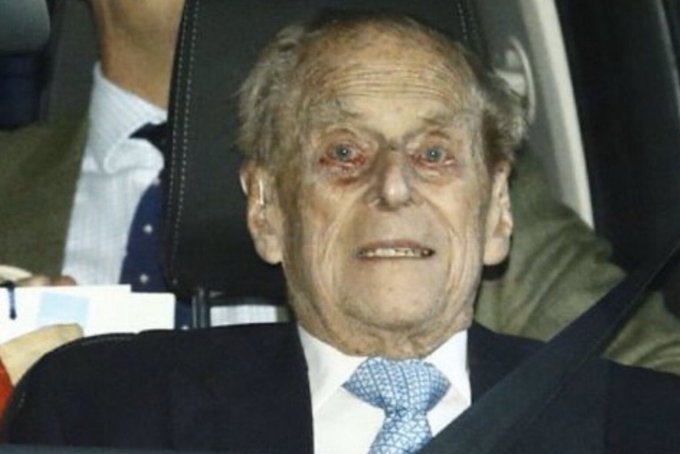 Back to the football, and Alex Rae is the latest tax dodger to be paraded as some sort of expert, and the Sun asked him to name his team of the year.
His original answer, "Rangers ..We are The People " , was dismissed , and the reporter explained to him, slowly, what he really meant.
And Alex, a man who is sought after by Radio, tv and newspaper for his views cam up with this…
You'll note the three men from Ibrox are the one's being touted for sale should the club/ company not go under before the transfer window opens….
Billy Dodds, writing in the Herald, did his bit to clear the way for the inevitable firesale…
Billy Dodds believes Alfredo Morelos and James Tavernier should be axed by Rangers – as they are costing the club silverware
"I think Rangers have to make a definite decision with Alfredo Morelos once they get this season over with. If you are going to try and catch Celtic and that is your ambition, Morelos is a key player but there are certain games where he gets suspended and they can cost you. 
"People might disagree and say 'he scores all those goals', but look at Edouard, you don't see him getting suspended. It is still continuous with Morelos and that is the biggest problem. He either gets suspended then he doesn't turn up. That is costing you the title I don't care what he's doing in between because these games that Rangers need him most he is not there.
"It has cost them the Scottish Cup as well, because he didn't come back in time for that one. If that keeps on getting thrown in continually as it has been with Morelos, then Rangers are not going to catch Celtic. Another thing that I've not chucked in he's totally lost his form – since that Celtic game that he dived and was suspended he's totally lost it. 
"Steven Gerrard might totally disagree with me but that is where I'm at with Alfredo Morelos especially. I'm sorry but you have to be thinking you have to cut all ties because they are never going to catch Celtic if they keep players like him.
"If Gerrard gambles he might think I'm not going to get anyone with Alfredo Morelos' quality anywhere else. But I'm sorry if he continues not to turn up, and it is a big if, there's no chance of catching Celtic."
And Tavernier Pen ?
"People keep thinking I'm having a go at James Tavernier, he's been there through all the lower leagues and there's a mistake continuously thrown in. Now everybody makes mistakes but these are big ones. But he's made four or five a season that have cost Rangers big games. Against Hearts in the cup, even in Europe when they faced Young Boys it didn't cost them but it is continuous.  
"He's had a tough time this season because he has lost confidence and his manager had to stick by him. Gerrard has shown some loyalty to these players, but they are eventually costing him the title. 
"Tavernier is a good player, but I don't think he is as brilliant as he thinks. Is he a captain? I'll base him on Arthur Numan who was a standard setter. For me James Tavernier isn't. People argue captains are different because on the park they can lead by example and they don't have to shout. Arthur Numan led by example and didn't shout. 
"For me Tavernier doesn't lead by example and he doesn't really talk through a game." 
He concludes…
"My point is if you are going to try and close that gap then for me those players aren't working anymore. They have to change and a decision has to be made. 
"So looking to the long term, that's been two years for Gerrard at Rangers, going into the third. How is he going to catch Celtic? I'm sorry but you're not going to catch Celtic with that type of player, who is good enough on occasion but constantly lets you down. 
"Whether it is suspension, whether it is mistakes, whether it is not turning up, you have at some point got to say I have to change the philosophy somewhere along the line.
"I'm just putting it in black and white. I think you have to take the gamble at some point and say sorry I can't continue with this and we won't be catching Celtic if we keep these guys." 
Oddly enough, there is no criticism of Gerrard, now entering his third year in charge after a huge outlay with little or no hope of catching Celtic…
Sky News showed yet again that they haven't learned anything form their mistakes when they kept getting scores and team names wrong when they mis-spelt something else yesterday…though they were nearly right, phoenticaly speaking…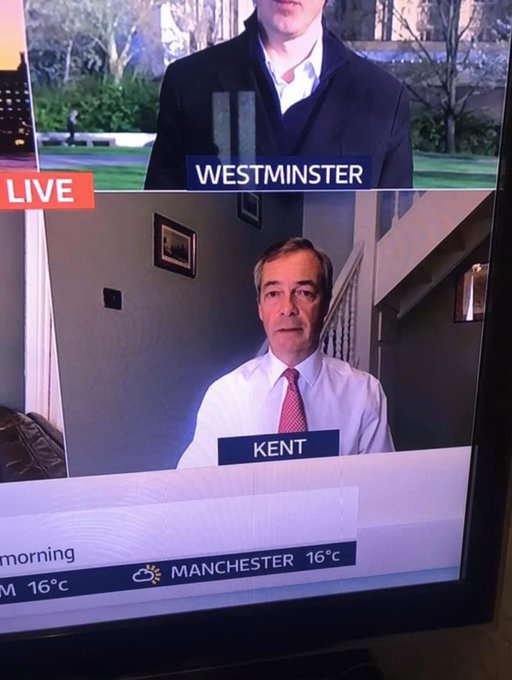 On a different note, someone is trying to raise himself a few quid during these difficult times by selling some artwork…
And why not ?
Well, I'll tell you why not, they're not his.
That's why not…
Has stolen and is selling stickers of my artwork too without permission. What an absolute 
you can fill in the next word….
If you see this being advertised, get in touch via twitter with the real owner of the images.
Speaking of bastards, Gordon Ramsay has laid all of his staff off without pay, so don't forget to let him know he's a bastard when you can.
Later today the first edition of the Etims quizcast will be on the site, and I can honestly say that it was as good a podcast as we've ever done.
I enjoyed it, as did the rest of us and it made a refreshing change from the tedium of lockdown.
Only just, right enough…
Yesterday, we had this…
today…