And i suppose a few facts as well, which might lend the piece a bit of credibility. There's always a first time, I suppose.
But first, a heartwarming wee story from from my recent visit to Dunoon, where we laid my father to rest.
It was a bit of a surprise that the priest would not allow his choice of tune, the Fields of Athenry, to be played as we carried him either into or out of the chapel, but there are times to moan and times not to moan, so I let it slide.
Apparently, in the past, it had upset those of a protestant nature, and whilst that in itself is a remarkable capitulation on behalf of the church, I guess it's his church and his rules. We were, however, allowed to play it after he had been lowered into the ground, and imagine how difficult it was to keep a straight face, for a number of us, who immedaitely recognised that my sister had unwittingly downloaded a live version, complete with add ons…
It would have made him laugh, I suppose.
So, where are we at with our beloved club and the quest to strengthen the team as we look to secure a ninth successive title from the unique position of actually having a serious rival who may well push it all the way to May, as long as they can keep hold of key men such as Alfredo Morelos, John Beaton and James Traynor ?
We'll start with thise who have definitely left the building.
Scott Sinclair has moved to Preston, which was where he was going to go last summer until Neil Lennon tld him he was definitely part of his plans and backed that up with a 12 month extension to his contract. However, Neil only picks the team, and not the players for the squad, and when supremo Peter Lawwell found out he put the knackers on it, and Sinclair wasn't allowed to play in case he showed he was worth the money Celtic were paying him, and therefore Lawwell would have to keep paying him.
Sinclair goes with our best wishes, after showing that he wasn;t a bad player at all, and not really one we should have dropped and given such an undignified exit to.
Compared with one who is often cited as the best non -Scot to play in Scotland, his statistics stand up pretty well..
Scott Sinclair v Brian Laudrup
Apps 167 v 150
Goals 62 v 44
Leagues 3 v 3
S Cups 3 v 1
L Cups 3 v 1 
The player enjoyed his time here, and he showed that with this message on instagram..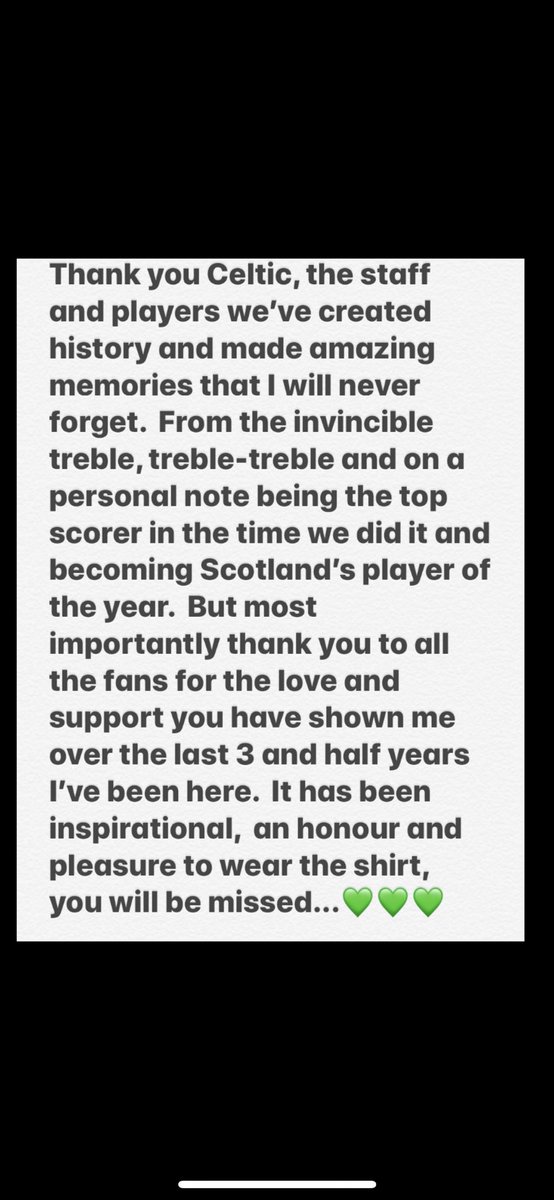 Lewis Morgan should be away as well, to Inter Miami , which sounds like one of those names you make up for a five a side team in a local league. In fact, it's owned by David Beckham and will probably prove to be quite lucratie for the winger/striker, ans should do his confidence the world of good.
Storm Brendan may be about to hit Scotland, but Celtic are still clearing the decks from the last similarly named wind that swept through the place.
Unconfirmed, probably because they are not true, tales that reach us concern Oddsone Edoaurd, who is apparently now actively looking to leave, and the club won;t stop him, in case his value drops. You'll notice that Brendan rodgers has already said how much he thinks he's worth in what could have been a heads up to interested buyers.
Edouard is said to be unhappy at the downturn in professionalism at training, and feels that Lennons idea of sports science and diet boiling down to only having chips twice a week and taking the dog for a walk on sundays to the pub isn't going to further his career in the way he has seen former Celt Moussa Dembele go from strength to strength.
Kristoffer Ajer is the subject of attention from Milan again, and if it is serious, then there's little doubt the defender/midfielder will give it serious consideration.
Lee O'Connor, the Irish lad brought in at the same time as Jeremie Frimpong could be off to Oxford on loan, and Ryan Christie . who hasn't spoken much since the last game before the break, may well be off to Southampton , for what has been described as "silly money ".
And we've still got a couple of weeks to go.
Expect a few more to actually go, such as Craig Gordon. Jack Hendry and one or two others who deserve first team action elsewhere, and don;t be surprised if after this wndow there are very few of Brendan Rodgers signings still left.
There has been no word on whether or not Tom Rogic wants to move or if anyone is even watching him, but we hear that the wizard of Aus might yet get a start in the team to at least remind fans he is still an option.
Thats as much as we've heard for those who may be waving us goodbye, and of course that will be linked to who is coming in.
It's fairly certain that Polish under 21 striker Patryk Klimala is all but picking out his squad number. Stepehn MacGowan in the Mail, operating in supermarionation from puppet master Lawwell, has broken the news today..
Celtic agree £3.5m deal to sign Patryk Klimala as Polish U21 international puts pen to paper on four-and-a-half-year deal to join Neil Lennon's side
Celtic have agreed a £3.5million deal to sign Polish striker Patryk Klimala 
The 21-year-old flew into Glasgow on Sunday night to agree terms with the club
Klimala has put pen to paper on a four-and-a-half year deal with The Bhoys
The Pole told local media he would not join a team to be the back up striker  
The last bit was given a bit more detail… with a quote from the player..
'First of all, I don't want to be the fourth choice, only the first.
"I want to develop, so I will also choose a league that will give me that.
"If someone wants me and it is a good option, I will go and fight for my own.' 
£3.5m is a fair chunk for Celtic to splash out, and so he would have been given guarantees, which leaves Edoaurd either as his partner or his predecessor, both of which are possible.
However for Leigh Griffiths, it is increasingly looking like the end of the road, but he's a hibernian fan so he'll like it there.
Others reported to have attracted Celtic's attention are legion, but there has been little to follow up initial reports of interest in anyone, so don't be surprised of you're surprised at whoever comes in next.
If anyone actually does, as this window has the hallmarks of a cost cutting measure, and the attitude of the manager has been a little too complacent since the two recent games against "rangers ", who seem to be a much more organised side than last year, and unless they lose Michael Beale, their coach, they will only get better.
The Diary has been away for a while, so we have to go back to last Tuesday fr this…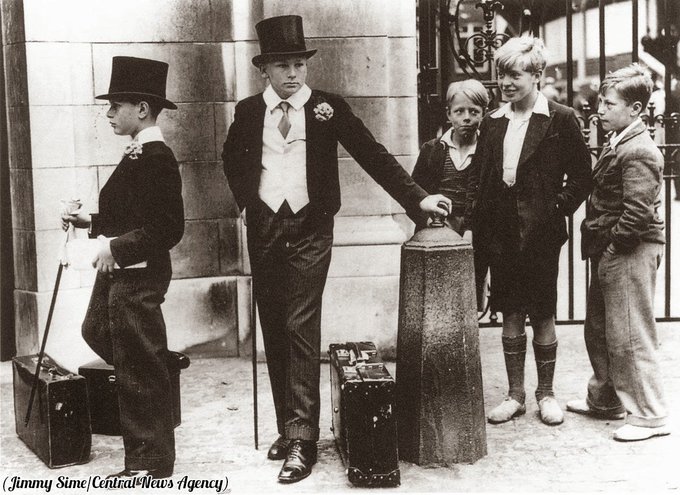 From an early age the Celtic plc board saw themselves as separate and aloof from those paying at the turnstiles
Today, we stay with the monochrome…