There was further evidence that the Scottish Football League were flouting their own rules last night when its newest member, "rangers ", were drawn away from home in a one off Cup game.
No one was available for comment, and we understand there have been calls for a judicial review.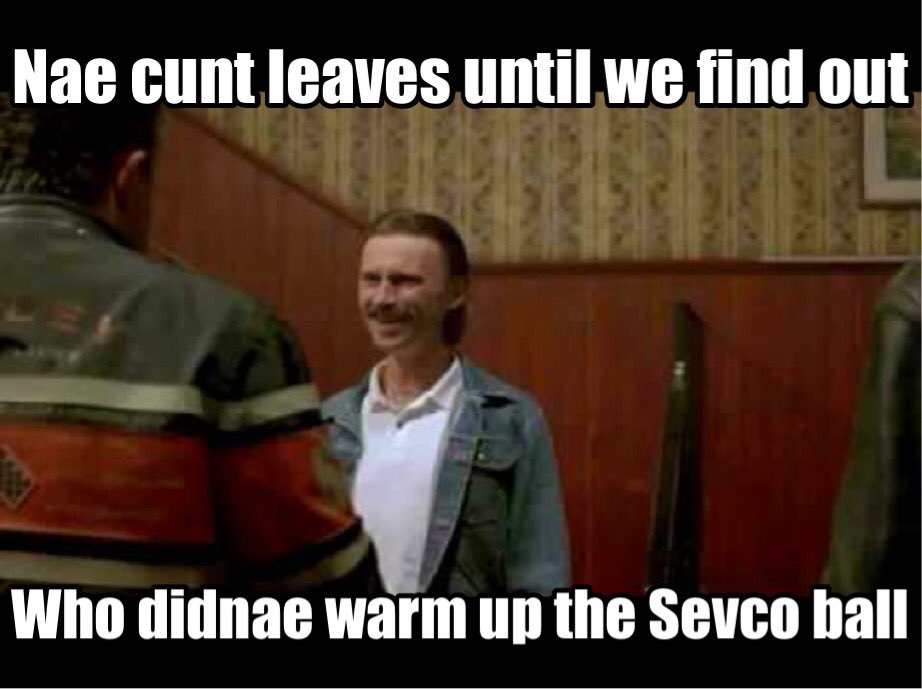 The full draw kept the big guns of Celtic, Aberdeen and Hibernian apart, whilst also allowing "rangers " to revisit the scene of their greatest triumph, Firhill , and a chance to savour the memories of their 1-1 draw last season.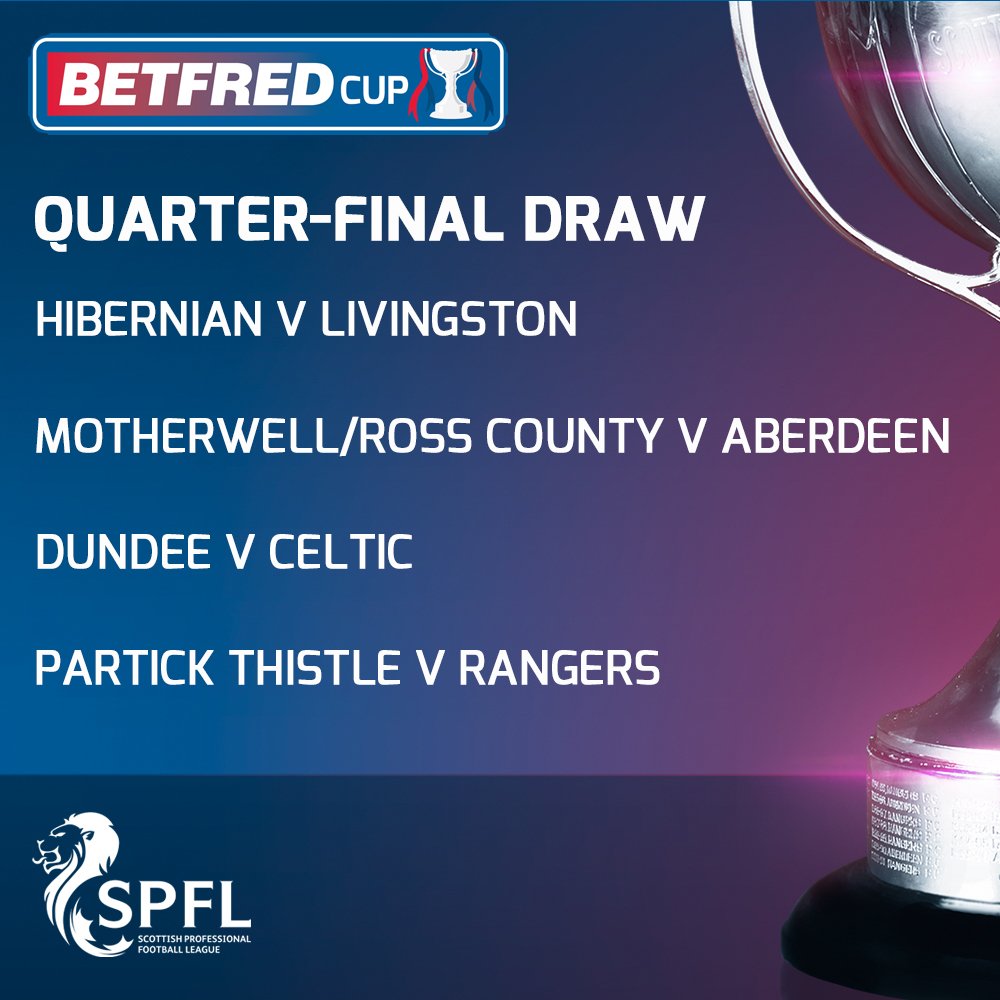 For Celtic, its a trip to the City of Discovery to face Dundee, and they are managed by former Sky tv pundit Neil McCann, who in fairness is doing better than expected up there.
Well, better than I expected.
McCann drew on his considerable experience of talking shite on the telly to talk shite to the papers…
 "We've pulled a cracker out there but if you are going to win it you will have to beat them at some stage I would imagine.
"It's great financially and we might get TV back here. It's probably the draw everyone usually wants to avoid. 
He's talking about winning the bloody thing. Which I suppose he's got to do, in order to instill belief in his players, but a little perspective might have given him a little more credibility.
"I want the boys to believe they can go and challenge and be really competitive and have good cup runs.
"We'll have to come up with a gameplan to give to the players for Celtic but I want them to grasp things, that you don't want a mediocre season.
"We want to challenge, if you don't have those aspirations you'll come up short." 
Like his tax returns.
We do , however, have a copy of his gameplan, which may be of use to the coaching staff at Celtic.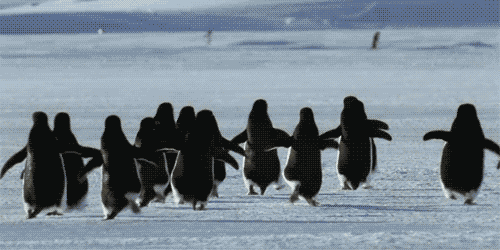 The real worry is the new club, who may well have found their form under their new mamanger.
"rangers" took 6 off Dunfermline last night, sending their hopes of competing with the more established sides through the roof, which due to the holes in it may have been easier done than said, and it hasn't taken long for the Lennons and McCartneys to come up with praise for them..
Dunfermline, who are now in the Third division, can console themselves with the money they made last night, which when added to their share of the gate receipts, will help them get back into the big time.
Meanwhile, back at the ranch, and one or two have noticed something that I can only agree with, and thats the stewards at Celtic Park, and their refusal to accept that they are stewards, whose job is to protect, advise and genrally enhance the match day experience.
Instead, they are acting like some sort of nightclub door staff, intent on bullying as many people as they possibly can..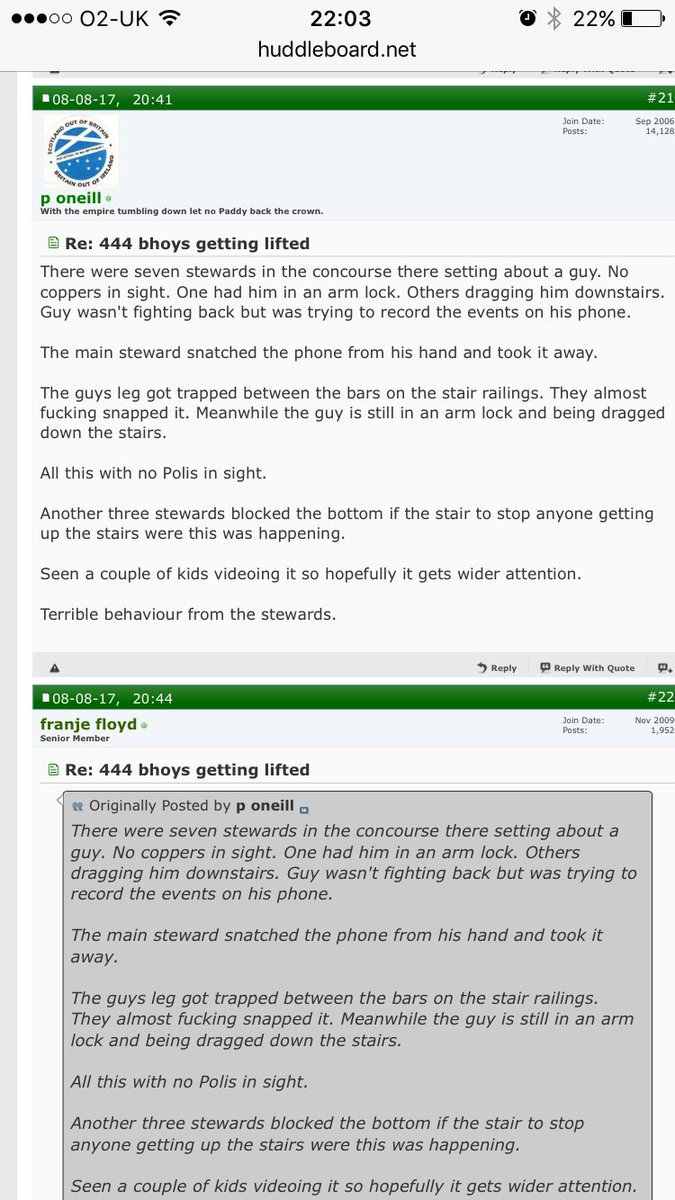 It reminded me of the time I heard one threaten to arrest a supporter, which is a remarkable interpretation of his powers, and being the quiet, unassuming chap that I am, I felt it was necessary to add my tuppence worth to that debate, which led to me being involved in a vigorous debate with him about his job title and responsibilities.
One of her majesty's finest got involved, and the steward was removed to another part of the ground, I made a complaint to the policeman, who , in fairness, got back to me during the week, informing me that the steward had been reminded that he's a steward, and not chief inspector fucking Taggart.
Though he didn't put it that way, of course. He was too young to remember the grumpy tv cop.
There is certainly a need for the club to look into the behaviour of the company who look after supporters, and whilst we should appreciate how difficult their job is, they cannot be allowed to use any form of physical intervention whatsoever.
Thats what the police are being paid for. If and when its needed.
Stewards are there to tell you where your seat is, where the toilets are and help you get out if there's a fire.
Of course, one has to be objective when looking at reports of incidents like the one above, but there are camera's within the ground, and i'm quite sure that the footage is being examined, and any action against stewards that needs to be taken will be taken.
Tell you who else needs to be taken to task for their actions, or in this case words, and thats Bob Mills, the Talkshite radio guy, who made a bizarre accusation against Brendan Rodgers on his show, which was reported in the Celtic Blog by James Forrest..
Like most people, I don't listen to that station, as it makes my ears vomit, and it has a reputation for checking their listening figures and then winding up Celtic fans to try to persude advertisers its not yet completely finished, but just because no one would have heard it, doesn't make it any less worth noting, and someone at the club should be demanding a retraction, and hopefully a cash settlement big enough to shut that place down for good.
Mills, according to the Blog-and the Daily Express-, intimated that Virgil van dijk was getting phone calls from Brendan Rodgers telling him to push for a move, thus triggering the clause which gives Celtic a few quid.
Presumably the former comedian and tv personality-loose descriptions- was sitting next to Rodgers on the train or something, or it was merely a desperate attempt to get Celtic fans involved with the failing station.
Mills, the fat one on the left,
used to have a late night show commenting on other programmes, which was compulsive viewing for anyone with a sleep disorder.
Moussa Dembele finally told us yesterday what big move he'd been harping on about-remember when he was pictured in Boston saying he was about to make a decision on something ?
Well, he put pen to paper on a new boot deal yesterday, and we hear he's ordered some orange ones…
He had to wait for the representative of the company to arrive, and amused himself by doodling for a while..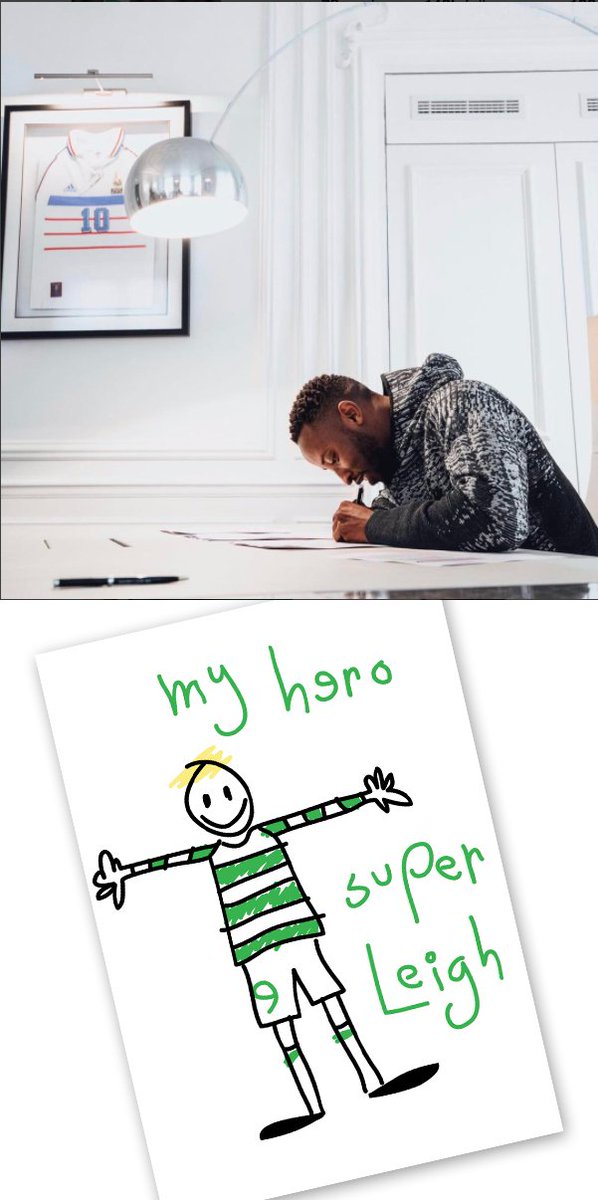 Speking of strikers signing contracts, former Celtic defender Mick McCarthy is manager of Ipswich, who recently paid £1m for Martyn Waghorn Pen to take him off the Ibrox wage bill..
Sunderland set to miss out on Rangers striker Martyn Waghorn after Ipswich have bid accepted
Martyn Waghorn is poised to leave Rangers and return to England
The Rangers board have accepted a bid from Ipswich Town
They have agreed a fee, thought to be in the region of £1million
Sunderland were also interested in the 27-year-old forward 
Oops…

Then news broke of their new policy from Mark Allen, their new recruitment guy
Rangers 'to be a selling club' Rangers' new director of football Mark Allen has revealed that he wants to make the Light Blues a selling club by recruiting talent from around the globe, some of which will be sold on for healthy profit. The ex-Manchester City academy director also wants to improve the quality of Rangers' youngsters coming through to the first-team. (Scottish Sun) 
A sort of legalised people trafficking.
Manchester City academy chief Mark Allen made Rangers move after probe into young player tapping-up storm
Mark Allen left Manchester City to become the director of football at Rangers
City were last month banned from signing academy players and fined £300,000
Sportsmail understands that the ban seriously concerned the Abu Dhabi owners
Allen was looking to leave before the inquest and exited the club on good terms
Manchester City have an enormous revenue stream from non first team players, and if he did something that removed the stream of players coming in then it certainly would have concerned the clubs owners.
In this window alone City have raised £71m , and thats without Patrick Roberts, be it a loan or a sale.
Meanwhile, if you want real news, there's always the Record..
Rangers supporters campaign for World War Two titles to be recognised by SFA and SPFL
On online petition has gathered hundreds of signatures after being set up this afternoon.
As a sort of memorial to the old club ?
Well, in fairness, they won't win any more titles so perhaps it makes sense to try and claim some from the past.
But are they entitled to them ?
Not The View , the fanzine that started the fanzine flood, which eventually lead to the use of websites and other social media to get the truth into general circulation,  provides us with in depth and accurate information..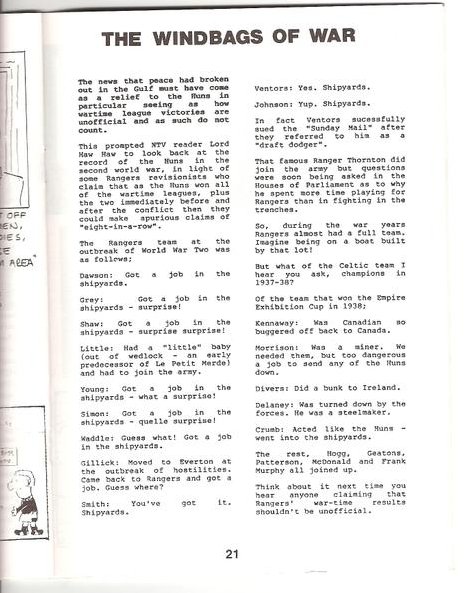 Yesterdays picture, which marked the beginning of a series of pictures in colour . was this one..