Six competitive games in, five wins, sixteen goals scored, just one conceded.
Not a bad start really, and last nights 5-0 win over Kilmarnock in the League Cup showed us that maybe we needn't worry too much about how things are progressing on the pitch. Come to think of it, we needn't worry about whether the players are taking to the new pitch either.
The win was as emphatic as you will see this season. Kilmarnock, under the management of total football student Lee McCulloch , were never in it.
They could not compete with the pace, aggression and skill of Celtic, and as the Kilmarnock boss looked on, it became apparent that he hadn't seen anything this embarrassing since he searched his mothers internet history
A few of us may have been a little nervous that Celtic'd stranglehold on domestic football would come to an end when the manager announced an unfamiliar line up for the knockout tie.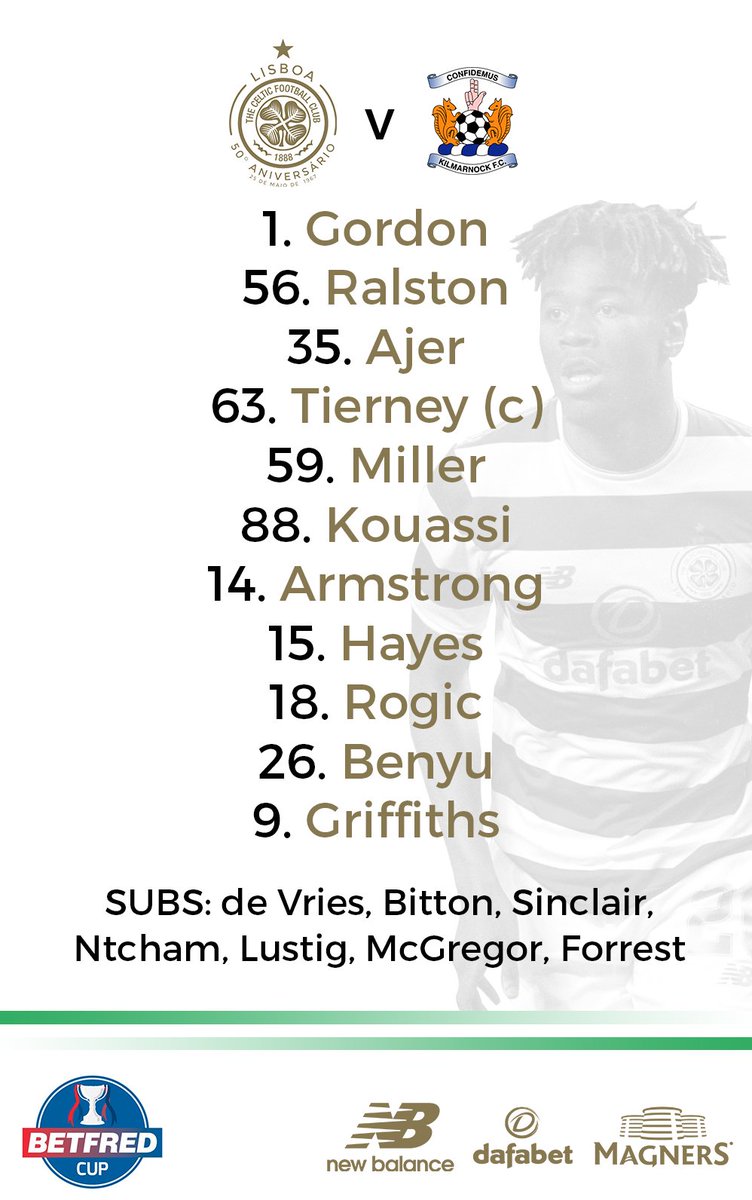 Well, it worried me.
With Leigh Griffiths currently determined that he won't lose his place to moussa Dembele this season-he always steps up when his place is under threat- you knew that he'd get a couple, but the relative inexperience of the defence, and with Keiran Tierney being handed the captains armband, there was a little bit of doubt in the managers judgement.
Well, I doubted it.
Foetunately, Knob of the Week is announced on a Friday, so there's plenty of time for someone else to step in and take the crown from me.
Rodgers himself will tell you what he thought of the game…
"It was a brilliant performance. It was a joy to watch the team this evening. I genuinely think I can pick a team out of the squad I have and it will function to a high level. They all understand how we play and they all have clarity in their roles, and it was great to see the concentration of the young players tonight and their focus from the first whistle, and they defended really well.
"Kilmarnock are a very good side, especially in terms of counter-attack, they have quick players and the boy (Jordan) Jones down the side and the boy (Lee) Erwin up front has shown he is a talent. But we really pressed the game very well and once we lost the ball, our numbers around the ball were really aggressive, which allowed us to have lots of the ball. When we had it our creativity was excellent, along with the speed of our game.
"It was a great demonstration of the strength of our squad. We had six players who started the game who were 20 or under so it also shows it's a club for young players to develop and come through.
"I was delighted for Tony Ralston, scoring his first ever goal for Celtic. I thought he was brilliant on the evening, both defensively and going forward.  For him to get his goal, I was delighted for him.
"Of course, Leigh got two and he's coming back to fitness, speed and sharpness.  Kieran got his worldy, it was an incredible strike, absolutely magnificent and Stu got his goal as well. It was a very pleasing performance and we are just into our flow quicker this season." 
Ah, the Tierney goal.
Tommy Gemmell will be smiling down on him this morning, and seeing a little bit of himself in there.
By the time  we tell our grandchildren about this particular strike, it will have been hit from around seventy yards, but in fact it was only around thrity five, maybe forty, but certainly no more than fifty.
Perhaps the most spectacular strike from open play since Shunsuke Nakamura whacked one in against old Rangers.
Kirk Broadfoot, one of McCullochs clogging partners from their days at Ibrox, saw it go past him on its way to the top corner..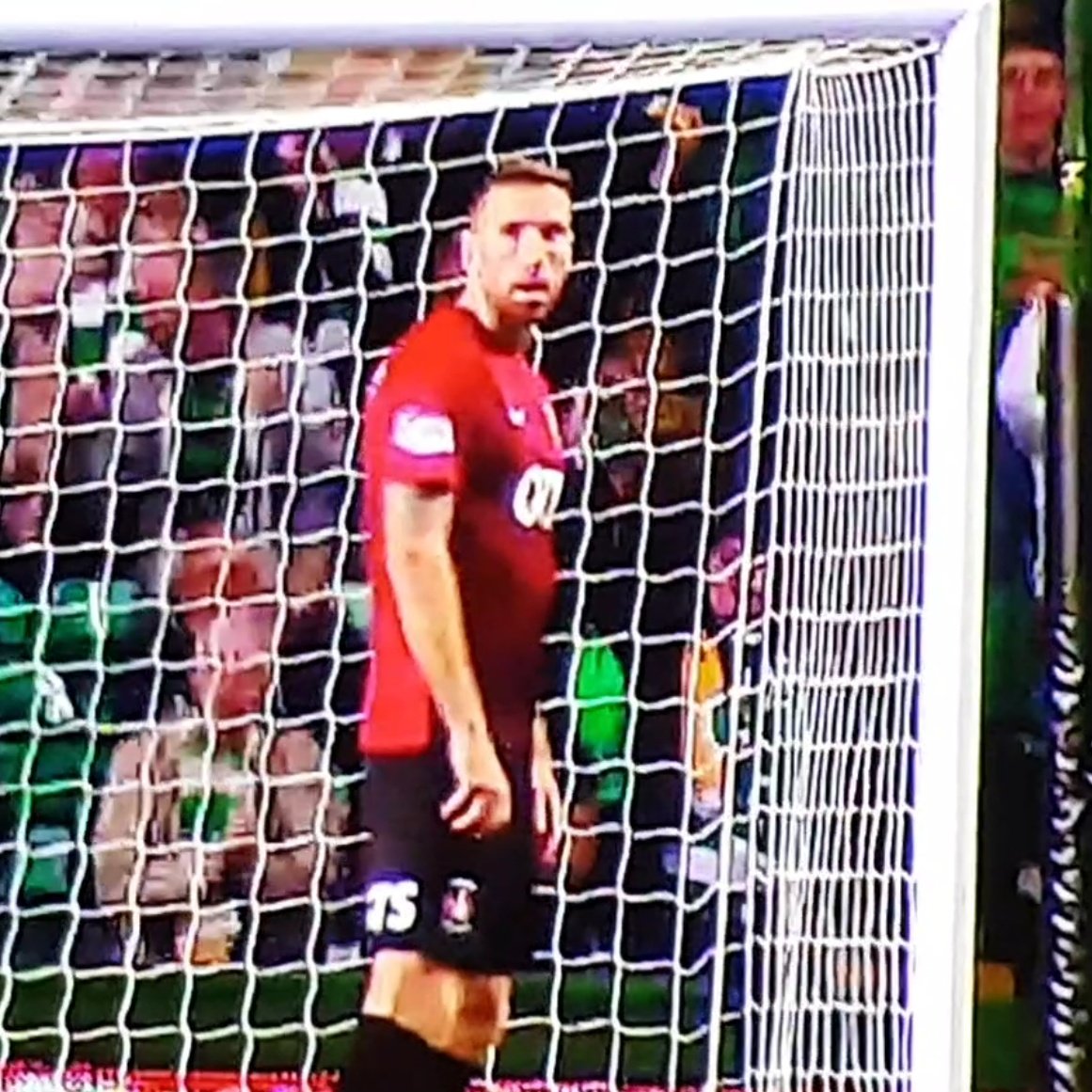 On Tierney, who had the night of his life, the manager could only enthuse…
So, what was once described as a slump carries over into the this season..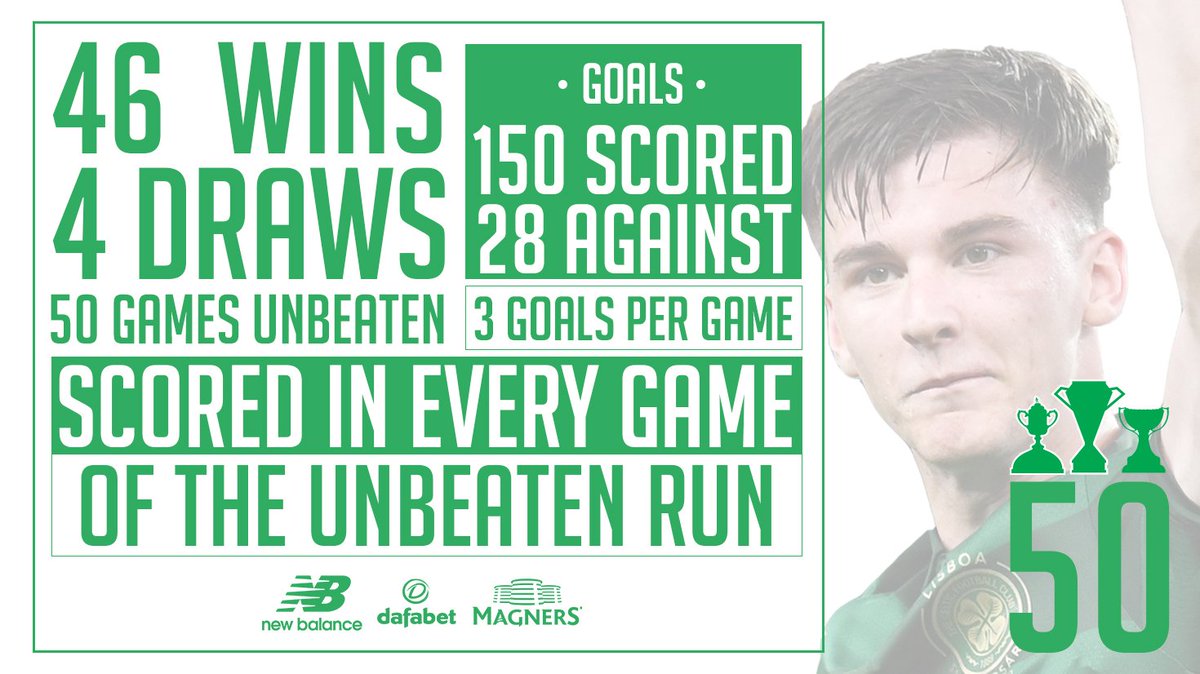 It was delightful to see a side with five Academy players on the park at the same time -Ralston, Miller and Tierney starting with Forrest and MacGregor entering in the second half, and when you think that Ajer, Kouassie and Benyu are all under twenty as well, then the way the team blended and performed so well holds us in good stead for the years to come, but also highlights the all the work being done behind the scenes.
And then , of course, there's still Patrick Roberts to come back, which gives us a hell of a squad-probably stronger than at any other time I can remember-for what is starting to look like it could be an even better season than last year.
We'll need it.
Celtic will play their third game in six days at Partick on Friday, and we have to thank yet again the authorities who came up with this schedule for all their help in giving  Scotlands champions the best possible chance of making it into the lucrative and prestigious champions league groups.
What we have seen is the perfect symbiotic relationship in football, where the players trust the manager, the manager trusts the players, and everyone knows they have a chance to do their bit.
Oh, Patrick Roberts.
We hear Brendan popped down to Manchester a few weeks ago to see the Roberts family, and explain to them why he wants him at Celtic, and how it would be in the players best interests to come back.
We hear there has been a deal done, but its hard to work out whtehr its a loan or a permanent move. Our druk at the bar had had too many and couldn;t remember himself what the deal was, but we did find further evidence that he's definitely coming back…
First, there was the managers denial, and we all know never to believe anything until its been denied..
"As we sit here now, there is nothing to add to what has been said over the last couple of days,"  
"Pat is a Manchester City player, he spent his pre-season there and if there are any developments to come out of City then we would be hugely interested in him.
"I have heard all the rumours, gossip and speculation about him but right now he is a Manchester City player and a fantastic player.
"Most of his pre-season has been there, he's done well and, again, like our young players it's about where the development is best suited. He is clearly a big talent and between now and the end of the market Patrick and Manchester City will decide where it is he can go, and the players will have big say in where is best for his development this coming season.
"He's a big talent and, of course, if he is available and we can have him then we'd love to take him." 
Really ? No other news ?
"that's private if there is." 
More signifcantly, there was the word on the street….
An intercepted text message….
Which tied in with this revelation…
Kieran Tierneys mother has been spotted in IKEA buying Bunkbeds Its bloody HAPPENIN 
See ?
Sometimes we don;t even need to make stuff up.
Its all out there if you look for it.
And others have been looking into stuff far more serious…so much so that Dunfermline Athletic, who face "rangers " tonight in a game where the result has yet to be decided, have responded to allegations they haven't publicly, at least, been accused of..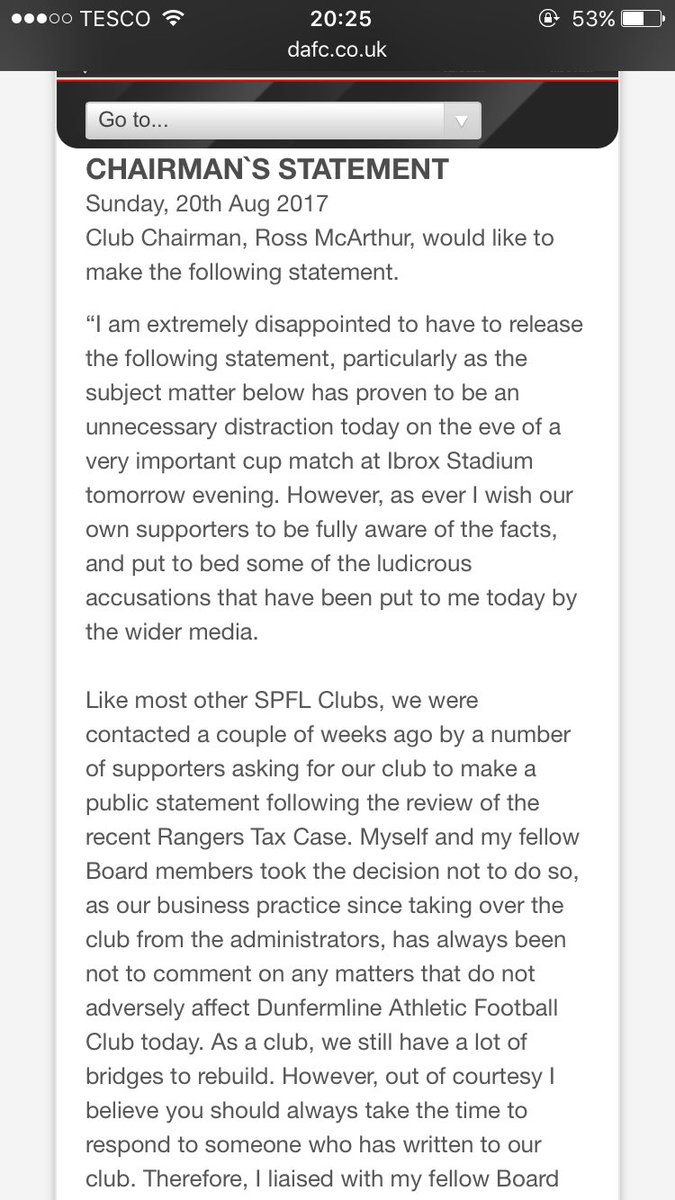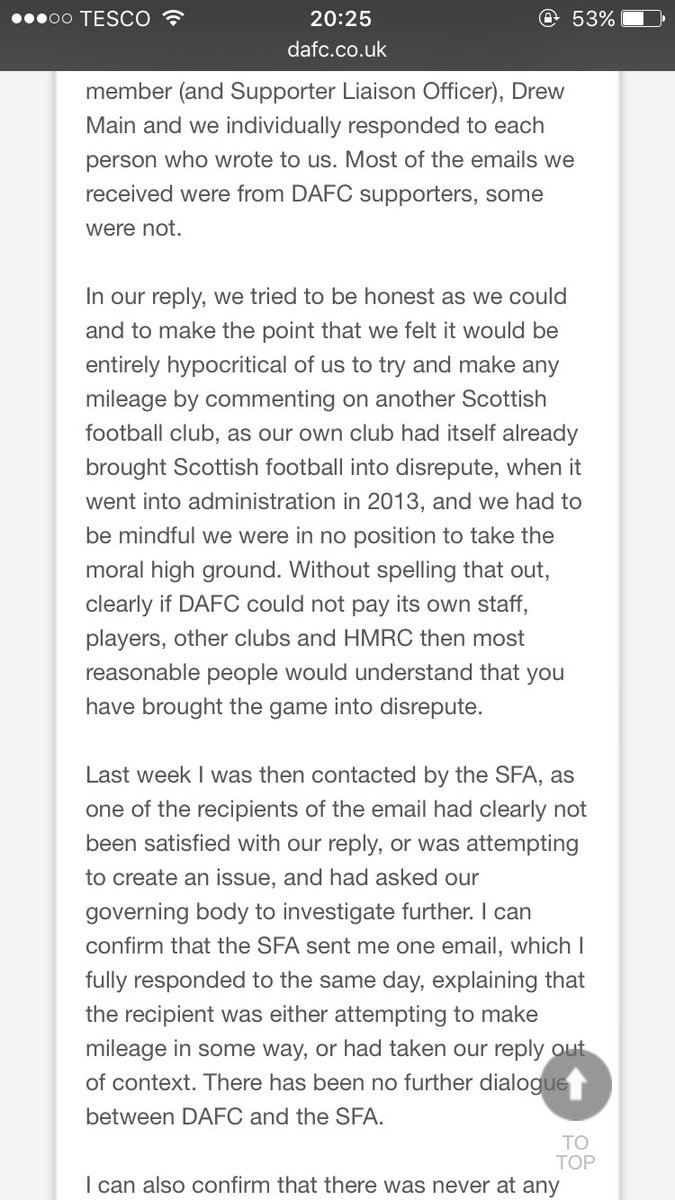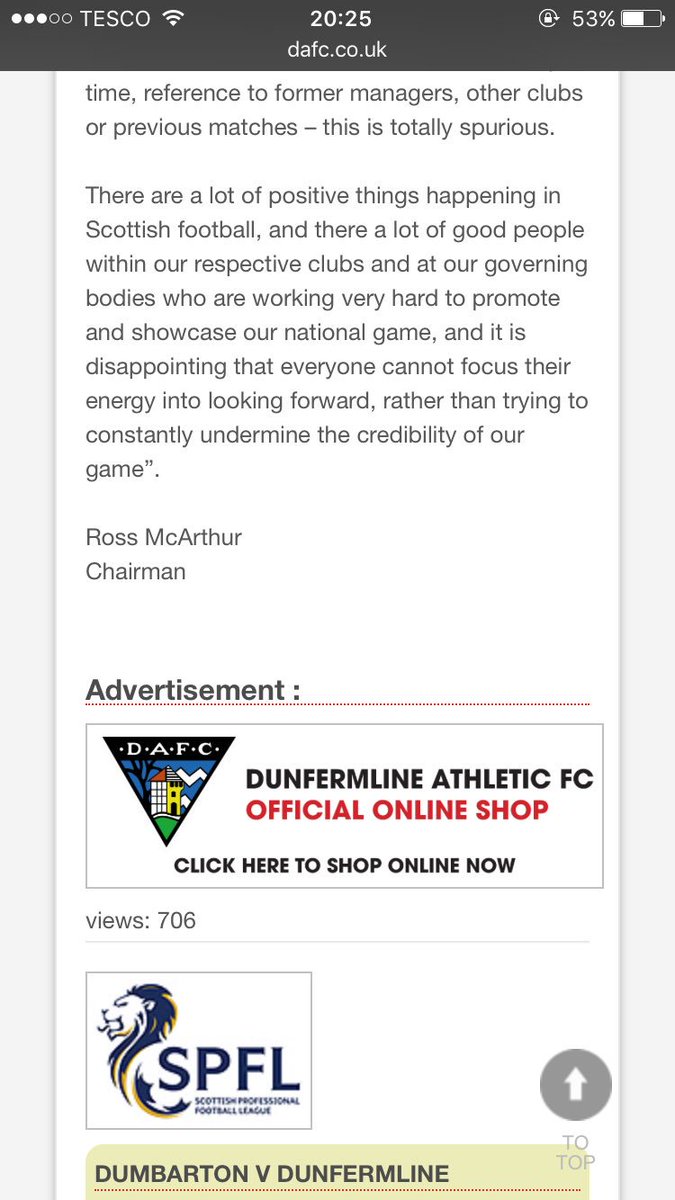 Another plea for us all to move on ?
Getting a lot of them just lately.
You have to feel for the guy, and his club, for whom many of us, 2003 apart, feel a little bit of a kinship with due to the Stein connection.
Mathieson wasn't in charge at Dunfermline back then.
That was Gavin Masterton and unofficially David Murray, who Jimmy Calderwood revealed got him the managers job there when the Murray Masterton cabal was in the process of destroyng Scottish football's credibilty.
But the somewhat garbled and panic stricken denial -which is dated next week but f=refers to tonights game, is a bit of an eye opener, and I'd stock up on Jelly and Ice cream as it seems the main feture is about to begin.
For those of you too young to remember Masterton and his guiding touch in the game, have a read of this..
We're beginning to see why everyone wants us to move on… especially where that game is concerned.
Match fixing, which is apparently what the allegations concern, is proper police time, proper jail time and something the SFA/SPFL will not be allowed to cover up.
Nor can they say that it was the old club and we won't let it happen again.
The mainstream media won't be looking too deeply into matters, but there is nothing now to hold everyone else from doing so, all the court cases are finished, all the verdicts are in, and yes,  it is time to move on.
Just as soon as we've cleaned up the mess.
We can't really move on until certain basics are established, such as how Martin Williams described the real Traverso letter-not the edited one the mainstream media used-in the Gazette of Novemeber 17 last year..
And Mr Traverso said that the insolvency meant that the "new club/company" was "ineligible" anyway to participate in UEFA competitions for three seasons so "there is clearly no need for UEFA to investigate this matter any further…". 
And we certainly can't move on without supporters of all clubs demanding action.
But its happening .
It's not the beginning of the end, but it is the end of the beginning.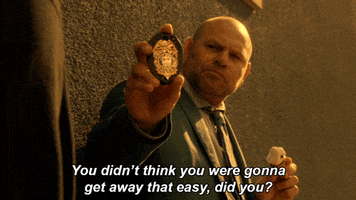 We haven't had a caption competition since Friday, which shows a combination of laziness, a lack of commitment and an unusually large amount of drink where the writer is concerned, so first we'll remind you of that one..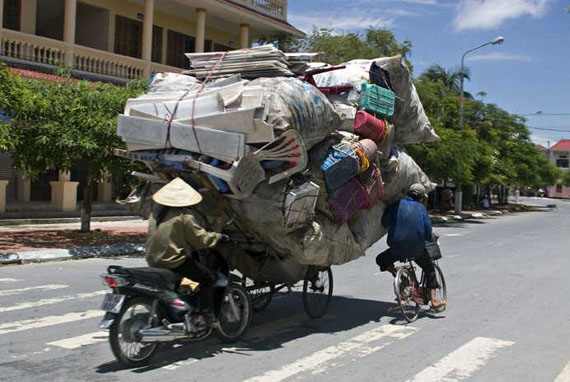 Today…
What could these two have to talk about ?
Meanwhile, with Donald Trump threatening the North Koreans, lets all say a little prayer that he isn't watching their leaders reaction on the BBC, as they have a habit of asking you to press the red button to continue watching.