There'll be a statement later today from the SPFL regarding cheating, and what they are not going to do about it.
We'll worry about that tomorrow, because today all eyes will be on Celtic Park. Which, of course, is why the statement from the SPFL is being released.
For the first time in its recent shameful run, the SPFL are finally being transparent, although they probably think they aren't.
So, back at the ranch, and it appears the sudden shock of competitive football so early in the summer has affected the players fragile physicalities.
Moussa Dembele is injured and doubtful, Leigh Griffiths is injured and suspended and Nadir Ciftci is so far off the radar the manager has borrowed a NASA probe to try and locate him. Not to bring him back, just to locate him in case any offers come in.
Should we be worried ? The manager isn't, which also suggests that Dembele is being given every chance to prove himself fit. Then he can replcate his performance against "rangers ".
Not the hat trick, the one when he went off after around ten minutes injured. It might be an idea to seel him this summer and tell prospective buyers we'll, er, arrange the medical…
Anyway, Brendan reassured us about the lack of strikers available…
"We didn't have a striker at Hearts and we scored five.
"That's what you need. Multiple goalscorers. We've got Tom Rogic who scores, Scott Sinclair who scores, James Forrest chips in, Stuart Armstrong can score.
"We have enough goalscorers in there. Just because it's not a traditional goalscorer doesn't mean you can't score. You just have to find a different way" 
"That floating player forcing the centre-half to come in or come out and what you need is pace in behind him.
"It can gain you superiority in an effective area of the field.
"You will always have in your squad the reference point of a number nine.
"For me, that nine needs to be able and have mobility.
"But, if they are not available, it's about being able to move and find other ways.
"That was the beauty of last season, what we developed from.
"The style is always the same, fast, dynamic, pressing, but the systems can change." 
Does that make you feel better ?
No ?
Then flip back to the home page and read all about Rosenborg. The Hearts comparison may be a little closer than you first thought.
There are options, sevral options, but with Boyata out and Sviatchenko also doubtful, the squad may look a little thin, hence the calls to buy another striker, another centre half and a back up goalkeeper.
Sure, players get hurt, but they're not always going to be injured..
Well, not all of them, and rushing out to buy a third top class striker may sound easy, but it would be virtually impossible to persuade anyone of any real class to come in to play third man when everyone else is fit, and it also does a disservice to those who are already there.
If you get replaced by an import when you are injured, players will feel even less secure than they do now.
They may even avoid giving 100% in case they get injured.
Better surely to keep the squad happy ?
We'll trust in the boss for now, especially as its nearly a year since the team last tasted defeat, and that was against Barcelona while the players were still getting used to the new way of playing.
Craig Gordon will start, and thats about as sure as we can be about the line up for now, although some players are certain to play, the role they will be given may be slightly unfamiliar.
Three at the back ? Not unlikely, with Lustig, Simunovic and possibly even Ajer filling those slots, with Tierney and maybe Forrest as wing backs.
That allows for Brown, Armstrong  amd Ntcham in the middle, with Rogic and Sinclair up front.
The traditional 4-2-3-1 would mean Tierney alongside the back three, Armstrong and Brown as the two-or Brown and Ntcham, depending on whether or not Rodgers and Armstrong are speaking, with Sinclair , Forrest, Hayes and Rogic all given free roles up front.
The Rosenborg defence, not noted for speed, would be pulled all over the place, creating all manner of space.
Easy on paper, isn't it ?
And anyway, its over 180 minutes, so unless theres a complete collapse tonight, there's time to recover next week, when we might have a full complement, so don't worry.
I'm not, I'll just do my usual light-me-another-fag-this-one's-nearly-out routine from behind the couch.
Nine hundred supporters have been locked out of the game due to the somewhat heavy handed blanket ban-they were bringing in blankets to commemorate the IRA as well ? – on the Green Brigades section.
Quite why the club didn't use CCTV to identfy where the banner wavers were sitting and just ban them is beyond me, and all they have done is react poorly to a poor situation.
Sure, they had to be told, but you wouldn't punch a guy in the face and then punch everyone else in the room to get your message across, would you ?
Well, not unless you'd been on the monkey dust.
Some say the atmosphere will suffer, although its doubtful anyone will really notice the difference should the team play the way they can, but it has created an atmosphere of its own within the support, and a support divided merely multiplies the differences.
Lets get this tie out of the way, progress into the next round, and all sit down together like grown ups and sort things out.
The game is not on television, unless you live far, far away where you can catch it on Celtic TV, though given the distinctly amateur production of the channel, I'd start trying to log on now if i was you.
Celtic have the sole rights for the game, and have refused to sell them even to Norwegian television, in what seems like a remarkably churlish way of pretending they know how modern media works.
The idea seems to be to prevent streams becoming available on the interweb, but with the new periscope app, there's going to be a few streams direct from the ground anyway, and it seems the idea of making sure the ground is full and pretending its the only place to see the game is at best at best left in the seventies where it belongs.
What happens if Rosenborg return the favour next week and refuse to sell the rights to anyone so no one over here can see it ?
They're not happy, and they're being not happy in Norwegian, so that we can't even tell how unhappy they are…
NRK får sende Celtic-Rosenborg på radio
Etter det vart kjent at Celtic-Rosenborg ikkje vert sendt på TV har NRK klart å sikre seg rettigheitene til radio. Dermed vil kampen bli sendt direkte på NRK Sport. 
– Sjølv om UEFA ikkje rangerar desse kvalifiseringskampane så høgt, så er det dritviktige for oss. Argumentasjonane Celtic kjem med for å ikkje sende kampen på TV i Norge held ikkje mål. Det er rett og slett eit spark i ballane. 
From the days of Deila I picked up a little Norwegian…
"Even if UEFA does not rank these qualifying matches so high, it's critical to us. Argumentation Celtic agrees not to send the match on television in Norway, no goal. It's simply a kick in balloons. 
This decision will bite us in the arse next week…
To my mind, whatever there is left of it at least, those who can go to the game will go. Regardless of where they live.
Others, due to work, family or financial constraints cannot.
Don't make them feel any less of a fan by isolating them. They would have paid to see the game on television, not everyone is looking for a free lunch, and this decision to restrict access is exactly the same smallmindedness behind the decision to ban everyone who sat near the guys who waved the forbidden banner.
Sure, punish those who did wrong, and rightly so, but guilt by association doesn't sit well with most right thinking men. Or women.
There's a sense that the teacher is telling a pupil to own up, or everyone stays in after school.
Its not an attitude a club should have towards its customer base.
Wisnae Me won the predictascore competition for the Linfoeld ties, correctly predicitng 2-0 and 4-0.
Thanks to Rob o'Keefe who has donated £100 on his behalf to the chosen charity..
Your gift of £100 takes us one step closer to bringing about the first life-changing dementia treatment by 2025.
To date research funded by gifts like yours has identified 21 out of the 22 known genes which affect your risk of developing Alzheimer's. This is significant progress which has provided targets for new treatments. And just recently our scientists discovered a protein 'fingerprint' in blood that can predict whether someone with mild memory problems may go on to develop Alzheimer's.

Let's fight dementia together
The research powered by Alzheimer's Research UK can change lives, but we can't do it alone. People like you are at the heart of our battle. We receive no government funding for our research and rely entirely on your generous support so thank you once again, we look forward to keeping you up to date on our progress.

Kind regards

Katherine Atkinson
Supporter Care Team

Telephone: 0300 111 5555
Email: enquiries@alzheimersresearchuk.org
Thanks again to Rob, and well done to Wisnae Me.
I'm going for a tidy 4-0 tonight, but won't be going to the bookies until I see what Wisnae thinks.
As for any chance of watching the game, thats in the lap of the Gods, though there's always the radio.
Or something called a vpn, and a smart tv….
If anyone would care to explain how this works, so that i don;t use it on my smart tv or laptop/ipad/pc by accident, please feel free to explain.
That way, other readers can take the same precautions.
That Barry Ferguson feller got lucky didn't he ? The papers reckon he's transferred all his assets over to his wife, as though that will fool Hector and other creditors.
That includes his house, or is it soon to be Hectors house ?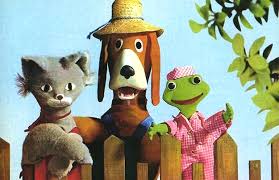 Did Hearts almost field an ineligible player last night against Peterhead ?
One is tempted to think that may not have been a mistake…
Then again, why would Hearts want to investigate EBT usage ? My memory , faulty as it is, seems to recall it was a Hearts player who was refused a mortgage that blew the whole thing into the open.
I might be wrong, but I dont think I'm wrong when I suggest that the Rangers collapse and their use of EBTs is only the tip of an extremely large iceberg.
Which is why everyone seems to want to steer away from it.
Icebergs can rip a hole in even the most unsinkable of ships..
But we'll talk about that another time.
Tonight its about the football, and getting through a tricky tie.
Before we go, there's the caption competition..
Yesterday, we asked for your thoughts on this one..
And for today… incredibly a picture taken in Newcastle in 1981