No diary yesterday, I had to take the car early on back to Arnold Clark where i discivered that their Autocare warranty doesn't actually seem to cover anything.
Then I had to help my son move house, he's setting out in the world all by himself, but still wants to come home for his tea.
We're selling up, but not going to tell him.
It's Glasgow derby day, and Partick Thistle have sold all of their allocation.
These games are the type where form can go out of the window, and interestingly , Partick are still in with a shout of finishing in the top half of the table..
Updated 4/04/2017 at 21:43
Aberdeen strengthened their hold on second place with another win last night, 1-0 over Inverness, who seem to be coming to the end of their current run in the top flight.
Mind you, Motherwell need to watch thenmselves. Dropping a couple of points to plucky minnows "rangers " didn't help their cause at the weekend.
With the league won, there is talk that Brendan Rodgers will start looking for another job, that Dermot Desmond will run off with the seasons takings, and that Kris Commons may say his farewells to the crowd tonight.
As will Nir Biton, Keiran Tierney, Moussa Demeble, Scott Sinclair and Stuart Armstrong, who has now joined the SMSM's to-sell list.
James McClean, the West Brom winger, might even pop in to say hello. He's been pictured in a Celtic top wishing the team well after winning the league, and some fans have taken that to mean he's in line to replace Patrick Roberts, should Manchester City remember he's actually their player.
Celtic may yet secure a permanent deal-for around £5m for the player- but he has said he wants to go back to England, for a rest , presumably.
When asked about a possible McClean move to Celtic, his manager, Tony Pulis, who usually has the rest of the season off when his teams get to forty points, replied..
"I haven't got a clue,"
"I'll have a chat with him when he comes in." 
McClean has been criticised /praised for his political beliefs in the past, and along with the once touted siging of Stephen Ireland and giving him the number thirty two short, could be seen as a cynical marketing ploy.
We sent our man round to speak to McClean, and asked him about his republican sympathies, but he declined to comment, and simply carried on dipping his volunteers into his egg.
Except for tomorrow, possibly, when I have to go back to Arnold Clark as the part should be in by then. It's not covered by the warranty, did I mention hardly anything fucking is ?
While we are talking about absences, has anyone seen this man ?
Derk Boerrigter was released from his hospital bed by Celtic exactly a year ago today. Moves to roda JC and the USa fell through when he was asked to walk a hundred yards or so unaided, and since then he's vanished.
As he is prone to ill health, we'd like to ask you to keep an eye out for him, and if you know where he is , maybe even pop in and see how he is.
After the long and cold winter, he may be getting ready to venture out, and it would make me feel better if there was someone to be there for him.
Just to make sure he's alright.
Kolo Toure returned to the side at the weekend, and if Celtic remain unbeaten then he will be the first plyer in football history to win two league titles with two different unbeaten clubs. To help secure this unique feat, manager Brendan Rodgers has decided to leave him out for the reat of the sides games.
Toure isn't the player he used to be, but neither is he yet the coach he's going to be. He's going to be a great coach, and Celtic should sign him up as soon as possible to keep working with the defence, which has improved beyond recognition since he got here.
There's something else that deserves noting about this season…
Celtic join Al-Ahly and Olympiakos as the only clubs in world football – alive or dead – to win 6 straight titles on 3 different occasions.
Odd how the worlds most successful club. Timmy, aren't on that list.
And they never will be.
In fact, later today, Auldheid's definitive piece on the same club argument will be up on the site, at noon, to be precise. Read it, savour it, and use it to shit a few people up.
Facts are something they don't like, and that article contains all of the facts that are relevant.
As we saw during the winter window, not many players want to leave Celtic, and thats always a good sign.
It doesn't look like the manager wants to go either…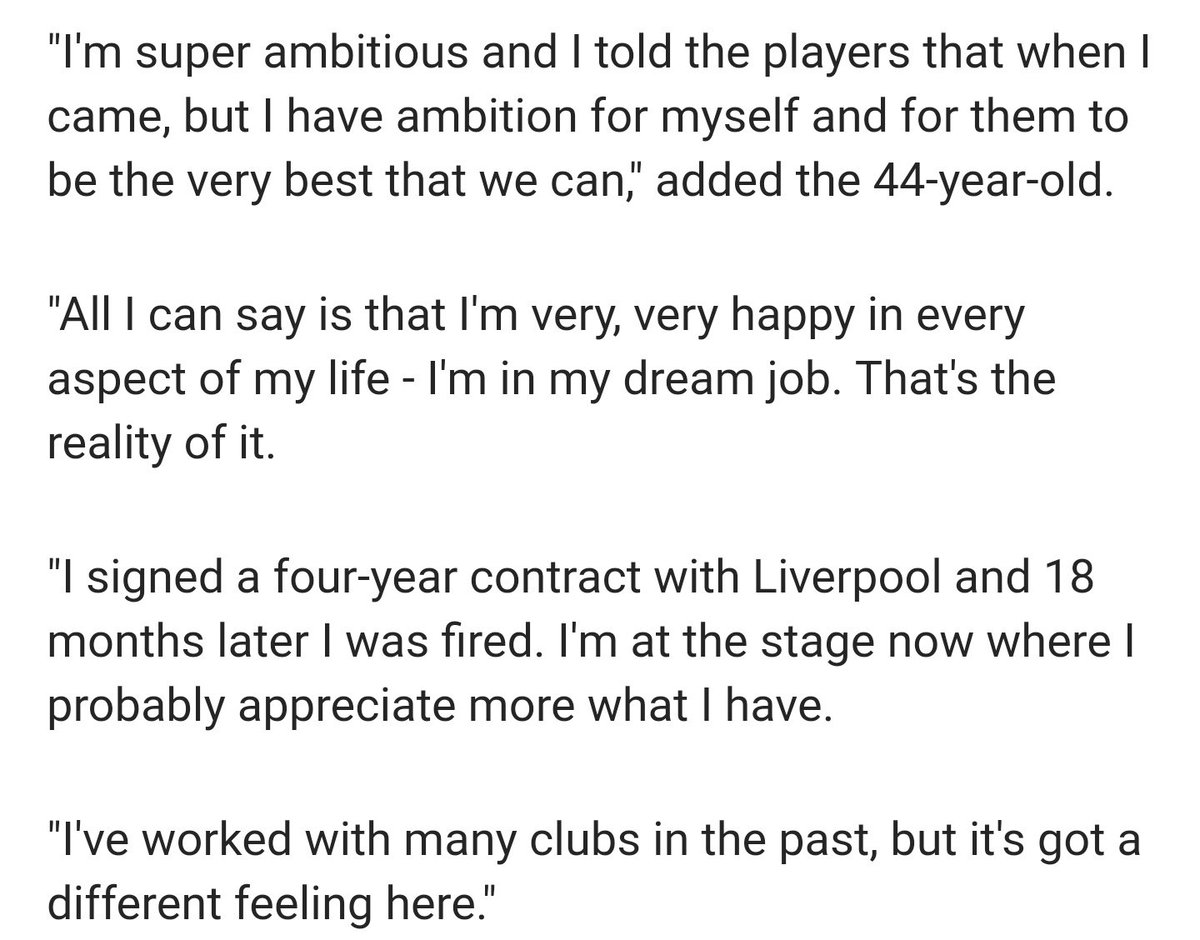 Its just about who wants to come in..and thats not something the press will get all excited about.
Not surprisingly, there has been no official censure of Hearts or their supporters over their behaviour towards Celtic defender Mikael Lustig.
Perhaps there's a lack of evidence, as we have seen in the past that the cameras over at Tynecatle seem to be on the blink when a Celtic employee suffers at the hands of their fans.
However, perhaps this will help..
Celtic should protect their players, and they should say something.
We should also look to protect our fans, and in this piece from donegals Phil Macghiollabhan, there's enpugh to set alarm bells ringing.
Freedom of Information and Glasgow City council
Again, you won't find this story in the mainstream media, which appears to me to suggest that the council won't reveal details of any concerns about safety at Ibrox because, er , it might worry people.
What is worrying me is that the next time Celtic play there has already been announced-April 23, and its still the only fixture from the post split games to be announced.
Are the two items related ?
We're already concerned about possible events on the field, and there's a possibility that the Ibrox support might not be too bothered about the result, certainly in the league fixture, which doesn;t matter..
If Senderos wants to go out a rangers legend, last OF of the season he needs to just ruin Sinclair, I mean career ending, no mercy brutality
Of course, this could well be an isolated viewpoint, but the amount of injuries to Celtic players thus far, and the attempts to add to them, notably from Kenny Miller in the last game, make me wonder..
Indeed, Miller might well see his Ibrox career coming to an end, as new manager Pedro the Unpredictable has told him he'll have to wait and see if he gets a new contract-like its got anything to do with him, – and the orange tinted forward might  be feeling a little bitter.
among their support, its not just bitterness, its downright stupdity.
More to be pitied than scorned, here are a couple of examples that will make you scratch your head.
A wee reminder that no fucks are given when it comes to that lot #WATP #RTWD #NoSurrender





He's not the only one…
We can help, you know.
I'm starting an appeal to try to change things for them. They will thank us in the long run.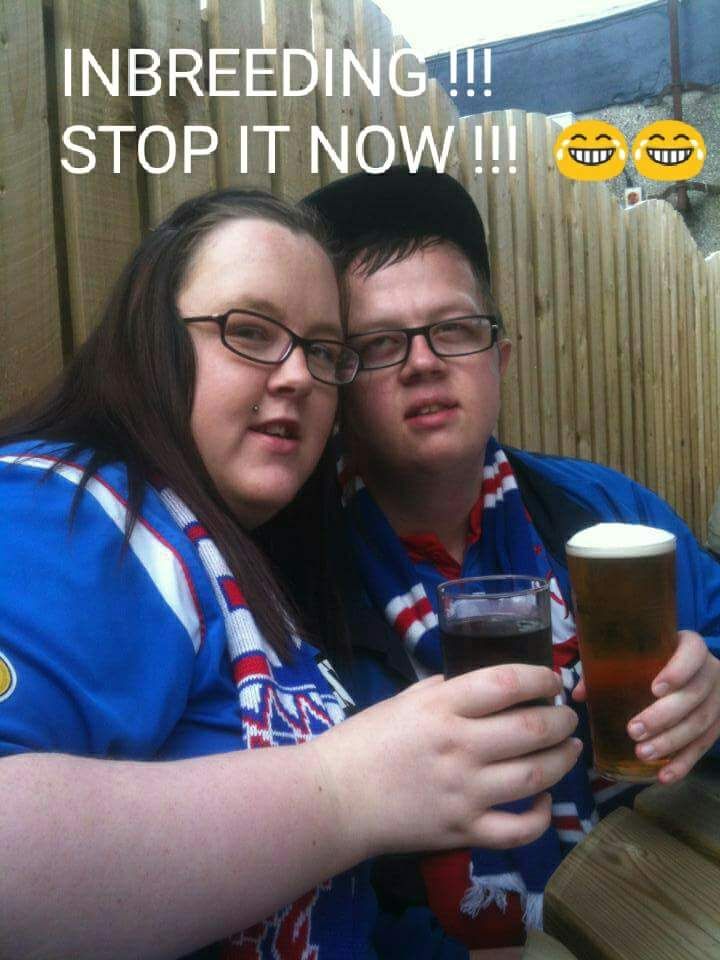 It's time to help them move into the twenty first century.
Though perhaps not as quickly as one particular establishment we heard about..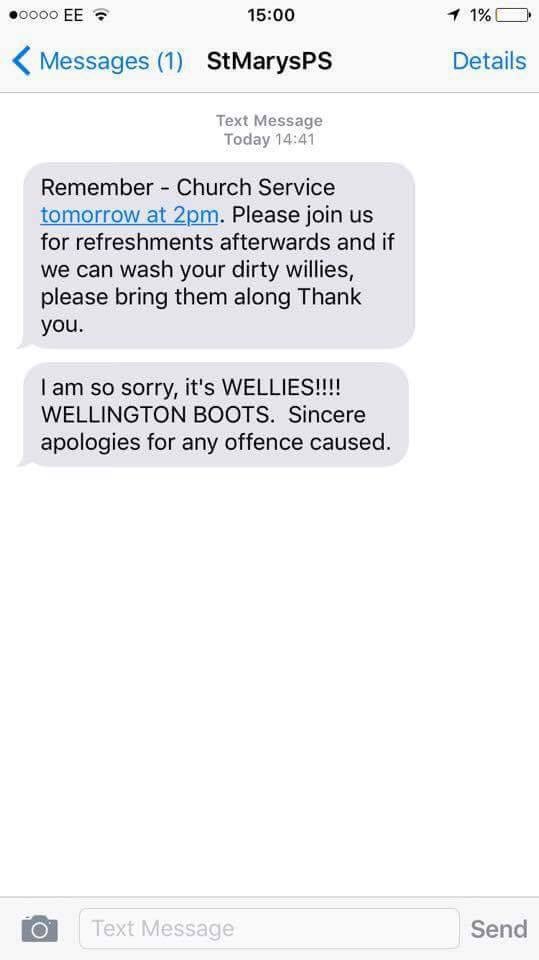 Their support is often criticised for their reluctance to join the rest of us in the modern world, and it all comes from their somewhat sinister masonic practices, which have been known to alarm not only people, but certain sections of the animal kingdom, which has seen abnormal behavioural practices to avoid, er, abmormal behavioural practices..
We go back to Monday for the caption competition…
I suppose its what we all want to know..