Due to a lack of actual news from Celtic Park, we've taken a wander around the back streets of the city and spoken to a few of our more, er, credible contacts, and one of them in particular had a tale to tell…
One of our pish stained contacts , during a yoga session, even he's bored during lockdown,
told us that the BBC have struck a deal behind closed doors with the board at "rangers " means they will push for an independent investigation into footballs governing bodies, and the walls of ibrox will no longer be forbidding to slavish BBC hacks.
Whether or not it's true I have no idea, but there does seem to be a bit of urgency pushed by the likes of Tom English, so one cannot be entirely dismissive.
He also said that Celtic are interested in signing Patrick Roberts from wherever he is now, and an offer of £3m has been made.
Again, I'd take that with a pinch of salt, but the player does seem to still have pals at Celtic, as this reply to an instagram picture shows…
However, there is a drawback to any potential move, but if no one tells him Keiran Tierney is out on loan at Arsenal, we should be okay.
Moritz Bauer will be headed back to Stoke soon, if he hasnt gone already. He didn't impress during his sojourn in the city, and he's going to see who else he can't impress before his lucrative contract runs out in 2023.
Nice work if you can get it.
Meanwhile, BT sport have been running a poll to decide the greatest team of all, and Celtic 1966-67 were up against Barcelona of whenever it was, though it doesn't matter…..
187,000 final votes later, your winners are…
CELTIC (1966-67)
• Quadruple-winning side • First British team to win the European Cup • 14/15 players in the final squad born within 10 miles of Celtic Park • The Lisbon Lions A truly incredible football team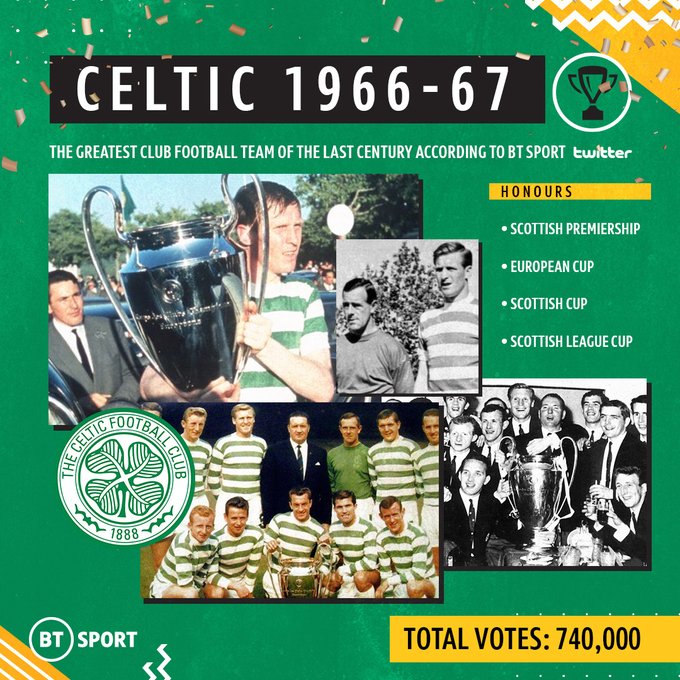 Hard to argue with, given the background and achievements of that team, compared to the money spent these days winning the top prize.
 However, "rangers " have demanded an investigation into the board at BT, amid claims that some people were telling their mates about it and getting them to vote for Celtic.
 We also hear that several Ibrox fans are cancelling their subscriptions and will march on the studios as soon as they can find out where they are.
Maybe they do have a point of sorts, although their willingness to protest at the drop of a sash somewhat lessens their credibility, and as the SFa and SPFL can see that dividing the two biggest sets of supporters in the country means that they at least aren't arguing with them, the divid et imperia policy adopted by the British empire from Philip of Macedonia that was later perfected by the Romans.
 Aye, this isn't your normal website, it's run by intelligent and educated people. When their spellchecker works, that is. and I'll prove it was the spellchecker in due course….
 So, in order to help the hordes bring down the SFA/SPFL cabal, i've got some info that could help show just how corrupt and self serving those organisations really are…and it's in an easy to read picture format as well, which even they will understand.
Eventually.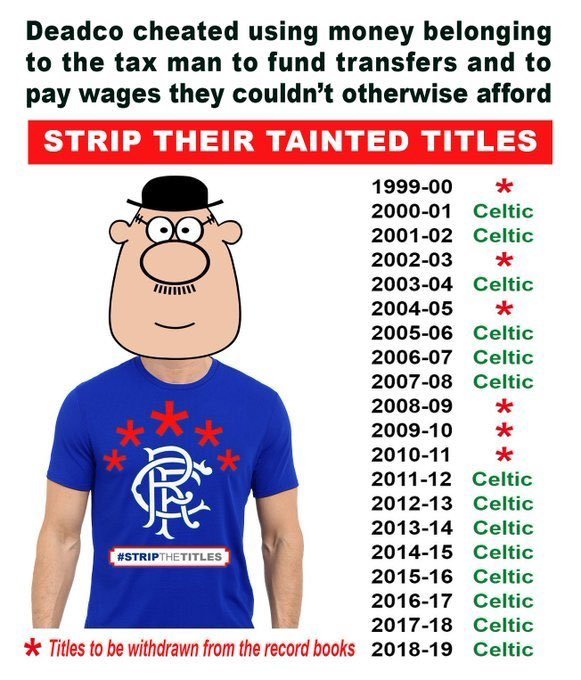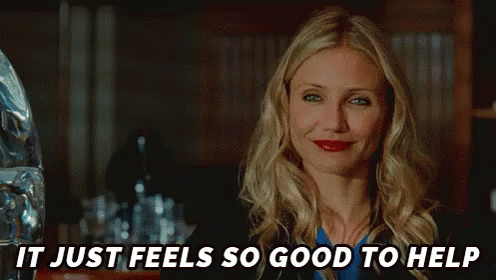 Speaking of Ibrox, we hear they may be looking at the wisdom of employing David Young, the DUP councillor brought in to appeal to the lowest common denominator in the support to encourage the weeping and a-wailing we've noted on the interweb.
 It hasn't worked, and so the powers that be may well be looking into altering his contractual status. In that at the moment he has one, and soon he won't.
Aha ! The spellchecker strikes again.
As it did yesterday when George Young, the former head of the SFA who really had it in for the Irish tricolour, was published as George Young, instead of George Young.
The same thing is happening to David Young, which is appears to come out as David Young.
I'll get it fixed, hopefully before we do a review of Young Poll's book on refereeing.
Speaking of the SFA, they have updated everyone on how things stand at the moment with regard to football….
As previously advised, the training and conditioning of football players at clubs has been suspended until further notice and at least until June 10.
None the less, the Joint Response Group understands that appropriate planning for the resumption of football in Scotland is vitally important. Restarting the game in an orderly fashion will be complex and will likely be done in line with ongoing restrictions by governments and UK Chief Medical Officer advice, even after the relaxation of lockdown.
A proper planning framework is essential to ensure the game is ready to return at the appropriate time, with necessary systems and infrastructure in place.
The Joint Response Group has therefore decided to set-up a number of sub-groups – each chaired by existing members – to get the best advice and identify best practice ahead of the restart of the game in Scotland. Experts and experienced individuals from clubs and other relevant organisations are now invited to work with the Joint Response Group to consider:
1. Medical Advice as it relates to football in Scotland – Chair, Dr John MacLean
2. Supporter Welfare – travel to matches, access to stadia, facilities within stadia, emergencies, unacceptable conduct – Co-chair, Ian Maxwell/Mike Mulraney
3. Club Operations, welfare and training of players, re-opening stadia, health and safety, matchday operations, support from emergency services, facilities for supporters, unacceptable conduct – Co-chair, Mike Mulraney/Ian Maxwell
4. Broadcasting – Chair, Neil Doncaster
5. Regulation – rules, competition rules, player registrations, legislation and other regulations -Chair, Calum Beattie
Rod Petrie, Scottish FA President and Chair of the Joint Response Group: "Each sub-group will be chaired by an existing member of the Joint Response Group and will include those people who know most about each of the areas in Scotland.
"It will be the responsibility of the Joint Response Group to take the recommendations from each sub-group and weave these together to create the optimal plan for Scottish football to restart its business while supporting the NHS, keeping supporters safe, and looking after the welfare of players and staff at clubs as well as at the Scottish FA and SPFL.
"We want to make sure that we continue to support the nationwide effort to overcome COVID-19 but we also need to start planning for the restart of the game, at the right time and with the health and safety of paramount importance."
I'd like to say that the game is in safe hands, but reading through that, all they have decided to do is form some committees to decide what to do, and the statement tries its best to gloss over the fact they they really haven't got a clue.
It seems that everyone in charge of anything hasn't got a clue these days.
Over in the United States, three states are going to re-open their non essential business within the next few days, Georgia, South Carolina and Tennessee, none of which are noted for adapting to a society where slavery is an unacceptable basis for an economy, and whilst donald Trump will get the blame, this time it's really got nothing to do with him.
Although he is still determined to ignore all the best advice and make America great again by winning the World Series Covid championship, having already raced into the lead with an astonishing 45,000 deaths down to his stupidity.
Here in Britain, there's still no sign of prime minister johnson, and we're seeing that his deputies are even dumber than he is, although the Idiot Supreme will be back as soon as he's finished the book he's writing, as he has had to prioritise that,  as the publishers were about to demand their £500,000 advance back.
Nice work if you can get it.
Richard Branson has been in the news again, demanding a huge loan to bail out his airlines.
I say give him the money, and that way we can kickstart the revolution. I am not one to condone violence, but that man has a face even the mildest mannered man could cheerfully punch.
but as that sort of thing is not acceptable, we'll just have to imagine what he'd look like if someone did punch him.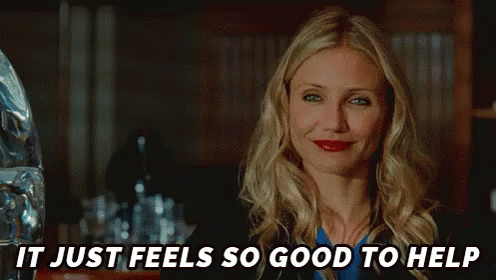 Yesterday, we had this….
Matt Hancock , Health Secretary – can I place an order for 20,000 to be delivered tomorrow. Oh and do you do Any other PPE?  
today…