As far as I'm concerned , no, but you are perfectly entitled to your opinion, and you may add it if you like below. Frankly, though, it'll be deleted if you say anything nice about the SFA.
Later today, Yokerbhoy asks the same question in his match preview-online at 1800 hourse, or if your clock only goes up to twelve, just after tea.
But for the moment we can leave the football itself to one side, because deep within the walls of Hampden there have been a couple of changes.
The first sees Crawford Allan take up the position as head of Scotlands referees. There's no comma after the word Crawford, so he's yet another of those trustworthy types who have two surnames, and would have had a career in the legal profession had they been of any kind of notable inteligence.
However, he's a former referee now elevated to a position of influence, and it's pleasing to note that he has a refreshing outlook on how the rules should be applied.
As The Sun says..
YELLOW NO3 
Rangers news: Morelos was booked for 'game over' gesture after Celtic red card
Cunningly described by the hack as a game over gesture, the menacing throat slitting movement made by the Colombian forward is further played down, and therefore with the referee having spotted it and dealt with it, there is no need for any further action.
ALFREDO MORELOS was booked by Old Firm ref Kevin Clancy for his "game over" gesture to Celtic fans.
SunSport can reveal the Colombian striker was handed the equivalent of a post-match yellow card inside Celtic Park on December 29.
A yellow card, or caution… from the Laws of the Game ( not applicable in Scotland, it seems )
A yellow card is shown by the referee to indicate that a player has been officially cautioned.[1]:38 The player's details are then recorded by the referee in a small notebook; hence a caution is also known as a "booking". A player who has been cautioned may continue playing in the game; however, a player who receives a second caution in a match is sent off 
A red card is shown by a referee to signify that a player must be sent off.[1]:38 A player who has been sent off is required to leave the field of play immediately, must take no further part in the game and cannot be replaced by a substitute, forcing their team to play with one player fewer.
Once a player has been sent off, they are not permitted to stay in the team's technical area and must leave the immediate field or playing area.[ 
Whilst the referee does have several discretionary powers, such as where he drinks after a game, or who's team he is on when they need a penalty, there is, as far as I can see, no precedent or provision for a third booking.
A second sending off, yes, but this "equvalent " of a yellow card is another example of why nine on a row may be a little more difficult if the SFA keep making up their own rules as we go along.
Given that Morelos did not seem to be making the getsure twoards the support, and appearred to be very keen on getting past the "rangers 2 coaches on the touchline to the tunnel, I'm more inclined to think that there was something else in the gesture, and that it was aimed not at the fams, but at someone in the tunnel.
Any altercation that followed has been very difficult to verify as no one is talking about it, on or off the record, in fact Christie hasn't spoken at all, and Morelos has been on leave in south America while his club continues to tout him as not for sale.
Given the mysterious world of Scottish football, and the re-emergence of the Old Firm business model, one can only wonder what hands have been shook, backs have been scratched and knobs fiddled with behind closed doors…
Which leads me to something that may be something or may be nothing.
The Celtic share price has been dropping this week, quite significantly as well..
It became noticeable on Jan 14…
Jan 15:
Jan 16:
Someone is selling up, but no one is saying why .
On a lighter note, our accounting experts reckon thats a near £4m hit for Dermot Desmond…
Falls in value can be attributed to all sorts of things, but curiously no one in the media has icked up on what might be a potentially damaging story for Celtic.
Certainly Lindsell Train have had an issue or two with their portfolio, but there doesn;t seem to be any reason for the drop apart from that, unless there are whispers of a drop in revenue, say from the collapse of a rival…
In fact, it's been a strange old Janaury on many counts.
Celtic have signed the Polish forward and now an Ivorian midfielder for a total of £6m, and ordinarily that would be seen as progress, but as neither of the two are capable of displacing key players in the team at this point, it begs the question as to why, when surely one player at £6m who could walk inot the team would have been better, or are we about to see Siro replace Christie, and heaven forbid, the Pole replace all three of our current forwards, one of which wants out on loan, the lump that is Bayo, one that will be sent, the chump that is Griffiths, and one that can't be arsed with us any more, who is about to dump on us, Edoaurd ?
This transfer window is leaving the average supporter a little concenred, not just on the field, but off it as well.
The establishment, determined to stop any more celebrations on the east end, which aren't good for the game, are going all out to .well, establish themselves again.
The club, meaning the board, the CEO and the owner are doing very little to protect their own investment, which means they are doing even less to protect our investment, which granted is an emotional one, and there is a general feeling if uneasiness which , whilst still quite a way below the surface, could erupt at any time.
I hate to sound all negative, but it's very difficult to be anything else when what should have been a season where the club went from strength to strength has been replaced by a malaise and a complacency that is going to be very difficult for everyone to shake off once the boots start flying again.
There is food for thought though, from 1sports1.com, who recently published a list of the top 12 most passionate fans in the world, and in at number three, behind Boca juniors and Dortmund, were Celtic, the only British team to feature..
Celtic FC is not just a football club to its supporters, it's a way of life, a symbol of cultural and religious heritage, and their fierce rivalry with Rangers FC is one of the most bitter in the world game. Celtic Park is renowned for being a pit of noise intimidating enough to throw even the game's greatest off their game.
Barcelona's Lionel Messi once said of Celtic Park: "I've been fortunate to play in some great stadiums in Europe with Barcelona but none compare to Celtic. The atmosphere their fans create make it a very special European night of football." Very little can top the big match atmosphere in Glasgow, it is just unfortunate that those big nights may be few and far between this coming season.
Yet if the board lack passion, how can the fans be expected to keep it up
It's Frdiay, and after several days of searching for my laptop charger after the furniture was rearranged, there is a temptation for me to appoint myself as the Etims
Knob of the Week, 
But I don't have to.
not while there are still those hoping to gain a wee bit of credibility for the work they do on behalf of "rangers ", who really need to raise some money sharpish, and thus a wee rundown of their assets and values can do no harm at all, even if those values appear to be based on little more than a flight of fancy…
Every Rangers player's transfer value assessed as Steven Gerrard's £80m squad value revealed
The Ibrox club have some very valuable assets on their books after some solid transfer work in recent years. 
Incidentally, they have recently turned down an inquiry for Barasic, the Croatian, presumably because what Roma wanted to pay for a largely untired defender with some ptential doesn't quite match the opinions of Skint FC, who seem to think he's on a par with Keiran Tierney.
MacFarlanes whole article seems to be based on what Celtic get for their players, as opposed to what they are actually worth, and bearing in mind the differences of the achievements of both squads including international records, that seems to be a rather loose premise.
So, for doing the work of the Fat Controller in the way all hacks fell they have to, the one time blogger has joined many of his comrades in earning the accolade of Etims
Knob of the Week 
so, back to Monday for the last caption competition…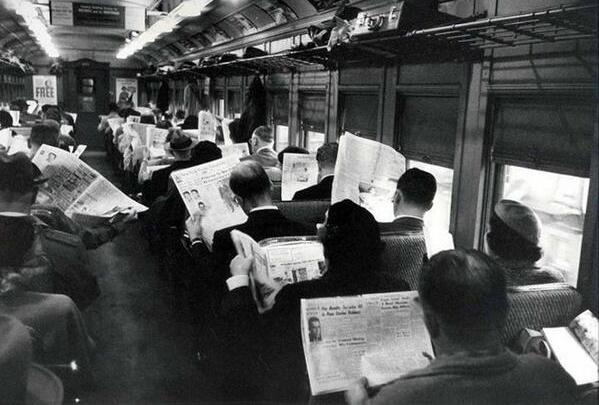 today, and we'll have no mention of any scurrilous rumours in the answers, if you please…