Sunderland have agreed a fee, thought to be £2m, with Celtic for right back Adam Matthews. According to the Sunderland Echo, it's just a matter of agreeing personal terms now.
Well, Ronny did say he was going to trim the squad, and Matthews isn't first choice right back, so this was always on the cards.
We wish him all the best, and thank him for his time here. Personally, the night he played left back against Barcelona in the 2-1 was a particular highlight, as was a goal he scored while I was trying to find my seat at Hamilton.
But Sunderland ? It's not even a real country, and he's better than that.
Celtic, according to the Mail, didn't want to sell, but Matthews wanted to go. He'sdone his shift in the green and white, and will join an evergrowing band of ex Celts in Englands lower EPL, who probably meet up on a Thursday to try to recapture a little taste of Paradise…
I suppose the move  suits everyone. With Holmbert Fridjonsson joining Teemu Pukki and Amido Balde on the train out in the last few days, it appears the cull is well and truly under way.
Another on the way out is Jackson Irvine, who is wanted by Ross County. Their manager , Jim McIntyere, said;
Jackson is someone we've spoken to and we'll hopefully have a decision about that in the next few days."  
Picture in the diary one day, on your way out the next.
Wonder if its worth putting a picture of Ciftci in. Maybe it works before they get here as well.
Matthews was a valuable squad player, especially given the injury reord of number one right back Mikael Lustig, so it was important to get saidy Janko in before any move was sanctioned.
Janko sounds like he's looking forward to it.
"I'm looking forward to the atmosphere and the fans hopefully on a Champions League night or even league days. Even players like Messi and Xavi dream about the atmosphere at Celtic Park so I'm looking forward to that.
"I was quite happy to stay at Manchester United but Celtic is hard to resist. I'm in the first team everyday I'll train with them and hopefully get in the first XI. 
"I just want to play football. Manchester United is a great club but a lot of players are afraid to leave because it's Man United.
"I just wanted to play and to make the fans happy with my football.
"If I could play in the Champions League then that would be great. That is the main reason I am here.
"I'm happy to show what I can do in training. When I spoke to the manager he told me to give everything every day and I will get there." 
He certainly seems ambitious enough, and it is a brave move to come out of his comfort zone to fight for a place in the team with an experienced and quality player such as Lustig, but he fancies his chances…
"I can rise to the challenge. There is competition everywhere and with competition you push your team-mates and everyone gets better.
 "I played more as a winger than a right-back in the last two seasons, in truth, and I have played on the left as well – left-back or left-winger."
We appear to have signed one of that rare breed-a footballer.
Manager Ronny deila worked his magic on him, the player admits he signed mainly on the strength of a chat with the boss, and the player shot down stories that Darren Fletcher, the Scotland international, persuaded him to take Celtic up on their offer;
"Darren Fletcher was very good with the young players. I didn't speak to him about this move, but we always had a laugh. 
Theres a couple of photographs doing the rounds which kind of sum up how the player is feeling;
At Zurich;
At Manchester United;
Shortly after shooting someone in the movie American History X
And at Celtic;
He seems happy and relaxed here, something missing in the other photo's.
Celtic have had a second bid, this time in excess of £1m, turned down by Dundee Utd. It looks like the Turk, being advised by Pierre van Hooijdonk, doesn't want to go to Wigan, and fancies life at Celtic instead.
 Fucking hooray.
I'd rather see Stevie May rescued from down south, or even Kris Boyd in the hoops.
Australian Tom Rogic turned a few heads with his performance against Den Bosch, and there's a little piece of skill which could mean that he is ready to make his mark on the first team…
Well, if he can do that, there's no need to sign Aiden McGeady.
Or Martin Odegaard, who looks set to go to Getafe anyway. Real Madrid want him to settle into life in spain, which would be tricky if he had to commute to Glasgow every day.
We might well be looking at Akinjide Idowu, the nigerian under 20 academy player described by his coach as the "human shield" who can "mark the devil out of a game "
Then again, we might not be.
What I am looking forward to is standing outside the ground ahead of a Champions League game. It's amazing the effect a few posters can have on the place….
Problems with the new top remain at the fore of many supporters;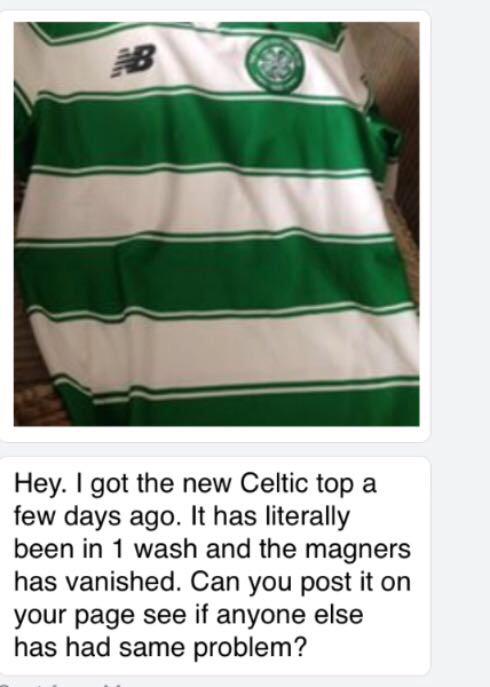 Then there's the away top;
 It may be too late, and you may not fancy it anyway, as there has been a bit of a rush, but you can get 40% off the new gear by going to this link
New Balance Sale and typing  NBPCA2015 at checkout when you are done. 
Makes me wonder what the mark up is on this gear…. Piss poor quality and they can afford to knock 40% off….
Someone needs their arse kicking.
It's that time again in Glasgow tomorrow;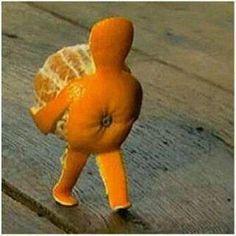 Why not celebrate by sending them a traditional greetings card, from one of those available on follow follow.com ?
That last one is a shocker. I'm recording this for posterity. 2016 sees the centenary of the Easter Rising. No doubt any commemorative "cards " will be seen as sympathising with terrorists and cause an outcry.
 These cards should put their gas at a peep. When all concerned get on their high horses. No pun intended.
 Over at Ibrox, the surge in season ticket sales continues, thanks to a massive advertising campaign in the national press. And there's more good news for their support as Algerian defender Madjid Bougherra stated his wish to return to the club wasn't dead in the water. The club is, but no-ones told him;
"I just have to finish this season with Fujairah and maybe next year I can go to Glasgow. The dream is still alive."  
Right up until he sees the money on offer, presumably.
Still, as Gary Ralston of the Record said, "at least with Dave king you get the truth."
Which came as a surprise to a chap on twitter, Ronnie O'connor, who tweeted this;
 Just to point out the flaw in Chief cheerleader Ralstons argument.
Scott Brown and his haircut featured in one picture yesterday, and so did a young Jock Stein and Jimmy McGrory in the other.
Today, something has just happened in this image.
what ?