dooby doo do, clap your hands.
What was it Paul McStay used to say ? Theres a buzz about the place ?
I think Ronnys saying roughly the same thing.
"I think we're about to take a new step now We can trust the team more and we are growing together too. We know what is expected of each other and that makes it much harder to beat us.
"There is a lot of potential in every player and also in the team, but again we are working and looking at the same principles all the time. We're working with individual players and they are getting better all the time too, so who knows how good it can be.
"If we get a run of victories then it'll be hard to follow us. But if Aberdeen or someone else is doing that then it's going to be a real challenge. We can only do what we can do with each game coming up. 
"We have to win every game to stay at the top of the league. There is also a lot of hunger and a great demand when you are at Celtic to win and be at the top of the league.
"As long as everything is progressing and going forward, then everything is possible." 
Looks like we can forget any new signings , though.
The January window is hard
To keep the players we have is the most important thing. We've shown consistency throughout the season and we're getting a better level in the team and it is important to keep it.
"We have a big squad and a good squad. Mikael Lustig is a very important player, as is James Forrest and Charlie Mulgrew so when they come back it's like a new player. But the most important thing is to get consistency in the players that we have and get them fit.
"When we do that we are very strong. Every player has a chance if they perform well." 
 Well, the money for the trip to the canaries had to come from somewhere.
Its not neccessarily  a bad thing to keep your best players, after all, we've done a fair bit of moaning over the last couple of years when it has appeared that our best players have been sold as soon as the club has received an enquiry, and if we do get through the next week or so with the spine of the team intact, then it will be more likely down to Deila than the club.
 What we don't want, of course, is for a couple of last day "bids we couldn't turn down " which leave us with no time to " bring anything across the line. "
 Which is usually what happens.
 A few of the kids have already gone out on loan, such as John Herron and Paul MacMullen, joining Cowdenbeath and Stenhousemuir respectively, which is a little harsh considering they could have had a crack at the English tournament latter stages, and had a wee bit glory. but it does show that Deila is more concerned with developing the players than just letting them tick over. Herron could actually face second Rangers this weekend, which means he can report back on their danger men, and perhaps help us overcome the new club next week.
 Identify their dangermen.
Even the CIA would struggle to find a threat over there.
 Marcus Fraser, Paul George and Stuart Findlay are also away, and Jo Inge Berget and Beram Kayal, who is going to Brighton, means that there are gaps to be filled.
 Though to be fair, the gap left by Berget and Kayal isn't exactly one you could get a truck through.
 Do we need new signings ? Again, ronny doesn't seem to think so if you read between the lines. With John guidetti fast becoming yesterdays man, the Norwegian hasn't been slow to put him on the bench, showing he's not afraid to make tough decisions, and Leigh Griffiths has stepped up to the plate. Although he's done well, after the praise from his manager , the dressing room doors may need to be widened to accommodate his head;
Leigh's played the last two games and we've won both of them. He's played well and he's improved on his position more than where he was three or four weeks ago.
"I believe in him, he is an exciting player and his left-foot is world-class. He has the skills but you have to perform over time when you are at Celtic.
"There is big competition up front and it's all about the opponents we meet, but Leigh has made an improvement in a lot of things. He looks much sharper now and he needs even more confidence, but the goal at Motherwell was very important. 
"He has impressed me. We had some demands of him and he's really worked hard to fit in. There are still things to improve, like everyone, but you saw against Motherwell how much he works for the team " 
So what of Guidetti ? Is he likely to stay on past the end of the month and fight for his place in the team ? Southampton boss Ronald Koeman has distanced himself from a move for him this month, and the official Celtic line is that the player wants time to weigh up his options, and Ronny said the club is doing the same thing.
What times the next bus to Manchester ? I've a feeling someones already checking out the ticket prices…
Celtic face Ross County in the frozen north tomorrow, and it may be that the hoops will start the game back in second place, making it another must win game. Aberdeen, of course, play tonight.
At least this time Ronny didn't praise the opposition and tell us what a good side they were, when he said;
"We have to take one game at a time and now it is Ross County. I think there are going to be many similar things to our last game against them at Celtic Park.
"I don't think they'll play so open like they did in the first game and that's something we'll have to cope with." 
 What he actually said, in Norwegian, was;
Disse er jævla shite , så lar batter dem og få tilbake nedover veien ut av kulden , which is hard to disagree with.
Charlie Mulgrew isn't in contention, he hurt his leg again in the development match, but everyone else seems fine, and it will be interesting to see how Celts approach the game. 7-0 ? its possible and perhaps even overdue this season, but with the weather and the undoubted ten at the back tactic likely to be adopted by the home side, its more likely to be a one or two goal win. Still, its a win, and that'll do tomorrow.
By the way, if you are travelling, give a big thank you to the Celtic Supporters Liason Officer, John Paul Taylor for his attention to detail and this piece of advice;
Info for travelling fans on Sat: allow plenty time as Siberian huskey dog sled racing on at Aviemore and large attendance expected 
And some sort of warm hat might be an idea as well.
 The Herald on Sunday will carry a full page advert telling everyone that the Rangers Celtic will face in the League Cup semi final are not, in fact, the same Rangers who were once the other half of the toxic "Old Firm " brand. This has been taken out by some Celtic supporters to er, clarify things.
 Quite who it is aimed at is unclear, but I'll have to wait until I read the full statement until I comment further, but the whole thing seems somewhat badly timed, as even if it is aimed at the authorities who perpetuate the myth, its not those authorities who will wake up on sunday morning, get themselves full of beer, and wave knives at loan Celtic fans going to and from the game.
Or on the streets on Sunday night.
Timmy knows they are dead, and Billy isn't going to change his mind on the back of an advert. Lets be honest, most of them don't even appear to have a mind that they could change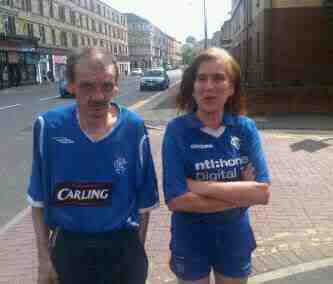 Hopefully, there'll be no trouble, and everyone will get home safe, but it doesn't seem the cleverest thing to do ahead of the game. Especially as there will be thousands of Tims at the game
 By the way, I've thought of an idea for a banner for that game;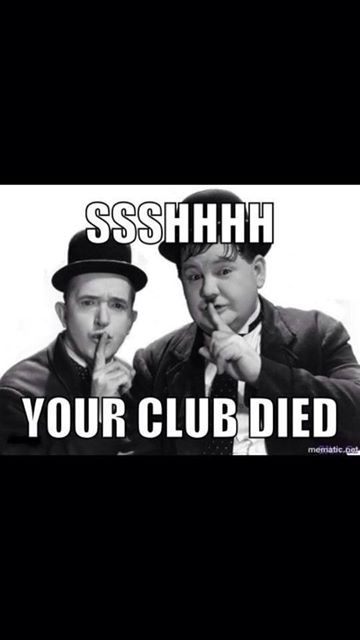 Doctors and other medical experts are concerned not only about possible violence following that particular game, but there are also fears that an old , dangerous and incurable ailment may return after the game, particularly amongst Celtic supporters;
 Look, no matter what happens, take it easy.
Heres a wee heartwarming story about the friendship between a man and his furry friend…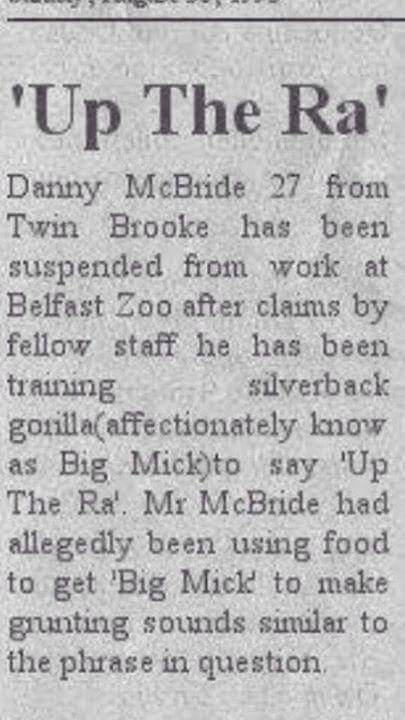 Surely he was saying Ooh Aah Samaras ?
Not who is this, but what is happening here ?