Ladies and gentlemen, lads and lassies, take your seats for tonight's show.
Alright, some of you may elect to view the proceedings from behind the couch, but it's still the only show in town.
Celtic open their Champions league campaign against Feyenoord in Rotterdam tonight, and there's a curious mix of foreboding and optimism amongst the support. Well, mostly foreboding, but the advantage of an away game to start with cannot be overlooked.
We'll be spared the usual nonsense from the opposition about how much they're looking forward to coming to Celtic Park, and the usual hype around the atmosphere that's reckoned to be one of the best in the world. Instead, the players will be under far less pressure and go out simply to try and get a result.
To start with an away defeat isn't the end of the world, but a home defeat always puts us on the back foot from the start.
Conversely, should Celtic get anything from tonight, even what Etims colleague Monty Burns described as a "pyrrhic 2-1 defeat " , it may well boost our confidence.
Celtic haven't won the big cup for 57 years, and that is the longest period any winner has gone without winning it again, so it's little wonder the manager made a point of saying he wants to make a mark on the big stage.
To do that, most have suggested that considerable investment was required in the team, and since we haven't done that, and we're forced to count on Liam Scales at the back, we're already doomed.
Yet Scales stood up to the baying hordes at Ibrox, and has followed it with performances that are more than promising, and with the improved Joe Hart behind him as a mentor, is more than a stop gap.
Much more, in fact.
the defence still has an air of being shackled together than part of a master plan, but it's getting better.
And if I'm right…and there's always a first time….the manager has been working on a system for these games outside of the domestic campaign.
a little more patience, a little more covering for each other, and perhaps even an extra man sitting at the back.
Well, not sitting, that would be silly, but you get the point.
We'll see tonight, of course, and what we'll also see tonight is how much we learned from the last campaign, which we noted at the time was more a matter of fine margins than the humiliation the statistics finally suggested.
We need to be that bit wee bit quicker, in thought and in action.
We need to be more clinical in front of goal, probably as soon as we can.
One of the biggest what ifs around last seasons campaign surrounds how it would have went had Celtic scored one or both of the early chances against Real Madrid….
This time round we need to be a wee bit more ruthless, and make sure when we get the chances that we take them.
As for Feyenoord, they are certainly in a bit of form, scoring for fun domestically and looking like they will be a very difficult opponent.
Their manager, Arnie Slot, began his preparation for this game a long time ago, opting not to take the job at Tottenham , which meant that Ange Postecoglou would leave Celtic, disrupting our preparations at the same time.
Then he tried to make amends by telling the media that Celtic were better than "rangers "…
"PSV won easily at home, but they were unable to win away. Celtic have only lost to them (Rangers) once in the last six meetings and have been champions nine times in the last ten years.
"They have simply been a much better club than Rangers over the last ten years, although I will now tell the Rangers fans a bit of an insult. If you look at the performances, I think you have to assess them differently than Rangers."
He's right. For a start, he has to take Celtic seriously.
On Celtic, he said:
"I admire them as a team, first of all because they play football, which I like to see. They did so last season as well under the former coach. Brendan Rodgers did a very good job at Leicester City, reached the semi-finals of the Conference League with football everybody enjoys watching. 
It's easy to forget that Rodgers did reach a European semi final.
With Leicester.
"I think it is a very good team that plays in a structured way. Celtic has a lot of Asian influences and there are some dangers. They have a good fast striker (Kyogo Furuhashi), the left winger also stands out (Daizen Maeda).
"I also like their midfield. They play well and neatly. Postecoglou started that and Rodgers continues with it. Celtic are the only champions in the group besides us, you have to respect that." 
The second point in that is the most interesting.
When you factor something else in.
When Rodgers built on the foundations laid by Ronny Deila, himself a title winner in three countries, he created something memorable.
In that context, it's actually quite mouth watering to wonder what he can do with the foundations left by Ange Postecoglou.
Undoubtedly the players he has now are superior to the players then, in ability, in attitude and in work rate.
More importantly, these guys will fight for each other.
European football is not all about money, it is also about heart and courage.
If we can harness that we have a chance.
The other big news yesterday concerns the club's financial report.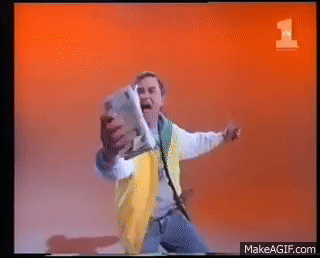 Effectively, there's a few quid in the bank, quite a few quid, in fact.
There were one or two things Peter Lawwell said that raised an eyebrow, which we'll probably discuss on the next podcast , largely because we're waiting for the internet financial experts to comment first, so we can have a good laugh, but one can only wonder if our reluctance to "splash the cash " was down perhaps to the thought that Celtic didn't expect to be so well off, and now that we are the board, frankly speaking, haven't got the faintest idea what to do with it ?
Could it be that on reading the statement for the first time, our esteemed custodians immediately ran round the building switching the lights off and turning down the heating ?
Or . of course, it could be all part of a master plan to fatten up the pig before taking it to market….
I did put a picture on yesterday, or at least I chose one to put on.
You can't leave anything lying around these days.
Anyway…today …( it's the same one )