It's the magic of the League Cup today with Celtic in Kilmarnock to begin their defence of a trophy that's always nice to have in the cupboard to set up the second half of the season.
Although Carpet World on a Sunday afternoon does sound more like something one's wife came up with as a way to spend some quality time as a couple.
It could well be yet another edge of the seat thriller, though, because Derek McInnes has started the season quite well in Ayrshire, presumably because he thinks his dream job is about to come up.
Derek McInnes is future Rangers manager as Brendan Rodgers backs Killie boss for second Ibrox chance
The Record hacks won't admit it publicly yet, but Mickey Beale will pick up his first award as Ibrox boss soon, well, that's what he thinks a P45 is.
For a match preview to rival any other, it's over to Yoker Bhoy….
Maybe not the ideal draw for a second round league cup fixture but it has all the ingredients for an explosive tie where a positive result cannot be taken for granted.
Killie go into this one on a high with a notable hun league victory already racked up and were clearly the better team after a 0-0 draw at Tynecastle last weekend. McInnes has got this team well-drilled with his new signings already making a positive contribution and gelling well. In his own words he claims that they are 'starting to look a bit like Steve Clarke's Killie'. 
They've been playing 3-5-2 lately and are unlikely to change that system against our good selves tomorrow. Loanee goalie from Bournmouth, Will Dennis, has looked very confident so far while their likely back three will comprise Stuart Findlay, Robbie Deas (both Celtic Academy products) and Lewis Mayo (hun academy product) although Ipswich loanee Corrie Ndaba could come into the reckoning although he is currently being deployed in midfield, where Brad Lyons has been imposing himself extremely well as a highly efficient organiser and grafter.
They've also picked up midfielder Kyle Magennis on a free from Hibs and he's also enjoyed a very successful start to the season.
He was a great prospect, especially during his St Mirren days, but serious injuries have severely hampered his progress. In the wide left position Matty Kennedy (ex St Johnstone and Aberdeen) has been playing above himself (MOTM at Tynecastle) while the pesistent and speedy right winger Daniel Armstrong, who has been a nuisance against us in previous games) also possesses decent technical abilities. It's up front where Killie are lacking and it's difficult to understand why McInness would want to persist with ex-Aberdeen freebie Marley Watkins, who's definitely over the hill and, to be honest, hasn't been very good anyway over the last two or three years. Their best bet would be to use big old fashioned style Nº 9 Kyle Vassel, who showed a reasonable goal return last season but they're badly in need of a proven goalscorer if their rise in form is to continue. 
It'll be interesting to see Rodgers' starting line up for this one but I fully expect big 'Lagerbeer' to make his debut given that neither CCV nor Welsh will be involved. I also expect to see further impressive contributions from recent signings Thiago Holm and Yang, although I expect Daizen will start. The Japanese 'buzzbomb' was in top form last time he appeared at Rugby park. 
Although Kilmarnock have been potent in midfield and solid enough at the back lately, the main weakness to exploit will be on their right flank as Armstrong is not great defensively while Mayo can be a bit hit or miss.
As long as we spray the ball around quickly and show plenty of movement off the ball the gaps are bound to open up for us in their defence. 
Our two league outings there last season turned into goalfests so here's hoping that recent trend will continue.This'll be a great opportunity to rise to the occasion, put on a show and knock McInness off his high horse.  
There's little doubt it will be a difficult game, Celtic have yet to hit their stride this term, with only a couple of games under their belt.
And we need something to shout about for the right reasons.
The transition fro Angeball to Brendanball hasn't been completely seamless, amd at least one hoops fan…me…has been casting doleful eyes at the news from London yesterday which saw the Australian impose his will on his new club with a 2-0 win over Manchester United.
Tottenham then decided taking our manager wasn't enough….they plundered the songbook as well…
*volume up*

The scenes after Tottenham beat Manchester United.

Spurs fans singing Ange Postecoglou's name.

Early days, but they're loving him already.

— Sacha Pisani (@Sachk0) August 19, 2023
And you know what else is bugging me ?
One of those niggling little doubts that won't go away ?
I'm not entirely sure that the reason Postecoglou went was entirely down to money or the lure of the EPL.
Especially when you factor in this , from Brendan Rodgers…..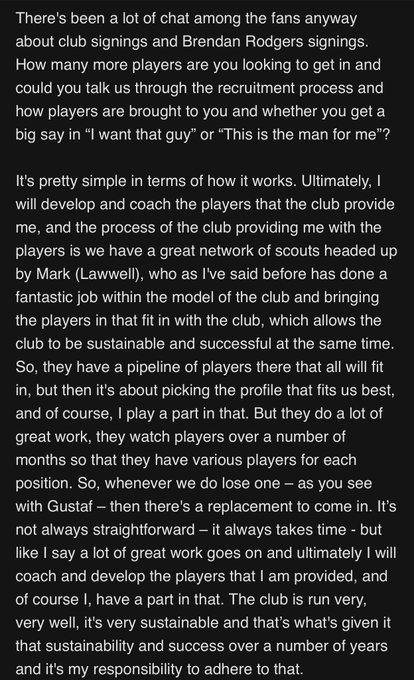 Has Brendan taken on a role that Postecoglou refused ?
Might explain why he always looks so bloody miserable.
The Irishman did say he wanted to make a mark in Europe, and the transfer policy was to buy low and sell high, but to re-invest in a higher quality and sell even higher…
Did that change last season ?
There's little evidence this summer so far that a higher level of player is being brought to the club, even if the ones who have arrived are more than capable of playing in the first team.
Sadly, I feel we won't progress in Europe as we've found that domestic dominance and the sale of a few players more than pays the bills….
At least until Desmond sells up….and this current fiscal policy does suggest that's on the cards.
Successful business with cash in the bank, millions of pounds worth of assets, world wide customer base ?
With massive potential for expansion with significant investment ?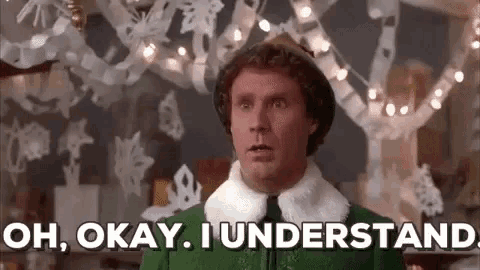 So, having made myself feel a little more miserable than i was an hour ago, it's time to laugh at thise less fortunate than ourselves, and the desperate attempts to gloss over what is now becoming a potential catastrophe on the other side of the river….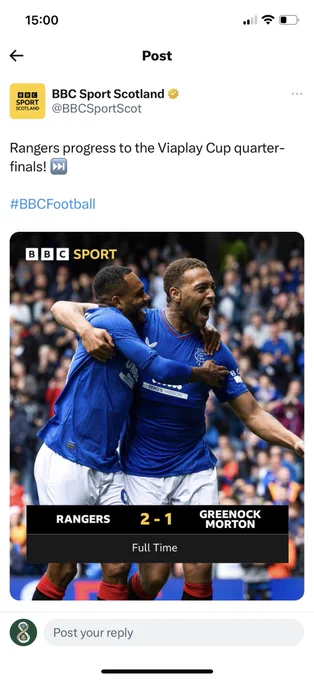 The BBC yesterday praising the guts and determination of a piss poor "rangers 2 who barely overcame Morton.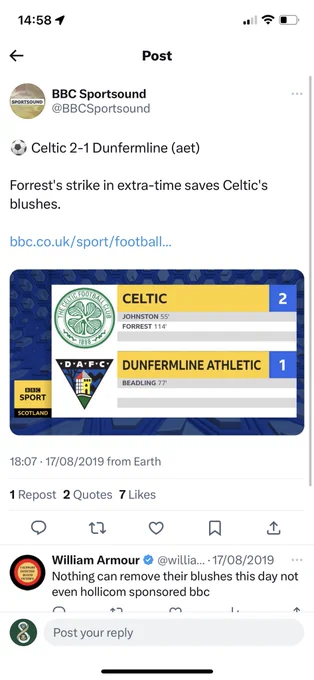 Whereas a similar scenario for Celtic involves the saving of blushes….
But they do have Europe to look forward to….
Michael Beale vows Rangers will go all out against PSV as he takes veiled SPFL swipe over Dutch FA help for Euro rivals.
Ah, wait, the sub editor left a word in there that's redundant….. I'll fix it.
Michael Beale vows Rangers will go out against PSV as he takes veiled SPFL swipe over Dutch FA help for Euro rivals
That's better.
As with Pittodrie last week, any win will do today.
Let's get this show back on the road, let's get that feel good factor back because of our own actions, and not because of anyone elses.
By the way, England's womens team, or ladies, whatever you prefer to call them, could win a World Cup today.
By contrast, if it was their mens team, I'd have been on some Hebridean island by now, with all forms of communication blocked.
The media down here haven't thrown their usual shite at us, and another blessing is the lack of David Baddiel and Frank Skinner blasting that three lions dirge either.
And they're leopards, by the way, you uncultured barbarians…my own message to the England fans there.
So, on that note, I'd like to wish them good luck.
If nothing else, that pathetic attempt at an olive branch will mean the ex England ladies player I work with will speak to me again after I said that my favourite part of any English campaign was when they crash and burn after getting their hopes up.
Last  Monday we considered this image….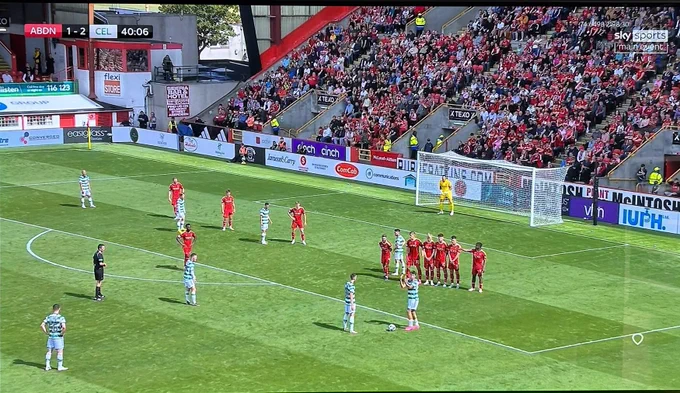 Caption: 3 points ahead of the rest so 3 yards off and wall distance, simples   
As the season progresses the wall will be behind the kick taker……Scottish referees.
In a class of their own.
Today….