Merry christmas everybody.
Maybe this year it's right to be a little bit more sentimental than usual, to treat those around you with a little more love and respect, and maybe it's right to remember those who have departed with a little more than just a raised glass.
Westminster has stopped shy of banning household mixing altogether, but a simple "cabinet meeting in progress" sign on your door will keep things nice and legal.
There's a feeling of here we go again throughout the real world and the crazy, topsy turvy mixed up world of Scottish football.
You want to know why ?
Because we, as a society, have forgotten how to deal with bullies.
For example, Suzie McGuire, the radio DJ , was in a video where she mimed "fuck the huns " as a tag line on the christmas hit Merry Christmas Everyone.
On seeing this, some outraged wet wipe contacted her employers, and now she hasn't got a job.
The problem here is with Nation Radio, who failed to tell the outraged citizen to go and fuck himself, as if it offends him then he shouldn;t watch it, but instead, they took the easy way out.
Bullied.
It's been happening in Westminster for years, it happened when Trump got elected in the USA, though they finally came to their senses last year, and it happened to Corbyn , the last Labour leader, when he pointed the NHS was going to be sold off, and to anyone who suggested Brexit might not be a good idea.
Decent people get shouted down, demonised and finally silenced.
Scottish football has it's own shouty bullies in the form of a new club/company operating out of Ibrox.
When the Holyrood government, admittedly somewhat confusedly, decided that larger public events would be banned and crowds restricted to just 500 for a couple of weeks, most clubs suggested, quite reasonably, that the upcoming winter break should be moved from Jan 3 to December 26;
Presumably the virus was having a week off for christmas, but it was clearly a compromise between carrying on and the more draconian idea of just shutting down completely.
Two clubs, Ross county , who feared they would have to invest in a few new fans to take the total attendees to 500, were placated when it was explained it was a limit , and not a target, and shouty bullies "rangers ", who weren;t quite sure what they were saying "no " to, but said it anyway.
Predictably, no one in the Scottish media asked then why they were saying no, and at least one outlet , the Glasgow Times, through the staunch Matt lindsay, even pointed out that
The SPFL risk incurring the wrath of Rangers again by bringing
the winter break forward amid more Covid chaos
The implication that the wrath of Rangers is to be considered ahead of public health is bizarre, but it's there.
It's what they do, intimidate, harass, bully…..
With their friends in the media always keen to jump on board anything that will prop up their piss poor sales figures, regardless of veracity or fairness, it's little wonder that no one seems to know who the bad guy is any more, let alone how to get rid of him.
Common sense , sort of , did prevail, with the season halting after the Boxing Day fixtures, which isn;t ideal, but will serve as a compromise.
Things might not be any better when things restart after the break, but they might be.
And thats certainly a better idea than carrying on and hoping this leg of the plague just goes away.
Perhaps the overall feeling of doom and gloom has contributed to the reaction over the 0-0 draw with St Mirren in the week.
Suddenly, the Ange Express has slipped off track and we're all doomed again. Suddenly the league is over and he's back to being an unknown manager who won the lottery.
Just a few days after he won the first trophy, and so far only one available, of the season….
As usual. Mikey Johnston, just back from injury, was the scapegoat again.
Johnston is often thrown in and expected to perform immediately at the level of whoever he replaces. When he doesn't, supporters claim he's not Celtic class, and ruthlessly expose any mistakes or wrong decision making.
Then his form and confidence suffer, and he makes mistakes etc….it's known as bullying.
What chance does he have ?
There are others who have been and will be pilloried for anything short of a world class performance, some who aren;t even old enough to drink in some US states, but somehow it's right to scream abuse on field and on line at them ?
Give it a break.
Save it for where it really matters.
Celtic won't be employing Bernie Higgins, the former Reichsfuhrer Police Scotland. They never were, and now they can pretend they've listened to the fans and acted on their behalf.
Which, of course, will mean they can get on with their business in the background, and they did when they announced the appointment of the new CEO.
Celtic Football Club is pleased to announce the appointment of Michael Nicholson as Chief Executive with immediate effect.  
There won't be any press conference, as Peter Lawwell isn't available to stick his hand up the new man's arse and do the talking for him.
With confirmation that Nicholson is now the CEO comes confirmation that Celtic, as they did the last time a club/company at Ibrox was in trouble, will bend backwards to help save another Rangers, and they'll use our money to do that.
Nicholson is not so much a step backwards, but a full blown retreat with horns and horses
Like I said, we seem to have forgotten how to stand up to bullies.
Though i meant it when I said Merry Christmas, I meant it when I said cherish those around you and remember those who aren't.
Today , i'm going to go out and give christmas presents to hundreds and hundreds of people.
Mind you, I get paid for it.
Don't for one minute think it's because i'm a nice guy.
Oh, by the way….have you seen this years "must have " gift for the discerning Celt about town ?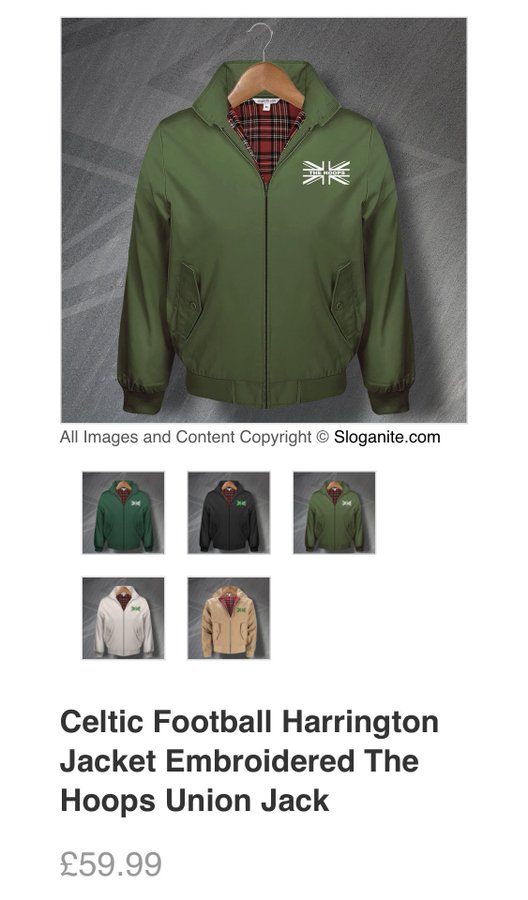 Sometimes you just have to shake your head and leave them to it…..