Sometimes you get the feeling that if this team didn't have bad luck it wouldn;t have any luck at all.
Kyogo Fuhruhashi is away to keep his buddy Jots company in the treatment room after he appeared to pull/snap/ tear his hamstring in last night's 3-2 win over Not Really Betis.
The Japanese forward will try to get a doctor's appointment today and we should know how bad things are by christmas.
No doubt someone in the media will smile smugly and say it was all his own fault for crying wolf this season, but the reality is the fellow puts in a tremendous shift every time out and there was always the risk of a muscular or tendon injury.
Curiously, sports science, or at least the branch of it Celtic use these days is supposed to predict when players are most at risk from injury, based on the data that is recorded in those cute little sports bras they wear, and given the disproportionately large amount of players undergoing treatment, one has to question whether or not the data is being read properly, or it actually is, as critics claim, a load of shite.
Celtic fielded largely a B team in the dead rubber against the Spaniards, who to be fair did pretty much the same thing, but again what caught the eye was the workrate. There was no shortage of effort and it seems that although we think the squad is light, and it probably is, there are more than one or two understudies who given time and support may yet have a future at Celtic.
We'd have been happy to see maybe just one player have the right attitude and ability, but in fact there were a few.
Not just in the debutants, but one or two of the senior players left in seemed to move up a gear as well.
Celtic finished the group with nine points, which would usually be enough to qualify, indeed had we been level on points with Betis would have progressed on a head to head.
We scored plenty of goals in the six games, which suggests we're pretty good going forward. A wee bit more work on what has been an unsettled defence could well see us through to the latter stages of the conference league.
A European trophy is a European trophy, and whilst that seems a long way off, anything can happen in knockout games, and there will be more teams afraid of facing us than we are of them.
Right, thats the optimism out of the way.
The draw for the first knockout round is on Monday, and I think i can guess where we'll be going…..
Group A:Maccabi Tel-Aviv (ISR)
Group B: Partizan (SRB)
Group C: Bodo/Glimt (NOR)
Group D: Randers (DEN)
Group E: Slavia Prague (CZE)
Group F: PAOK (GRE)
Group G: Tottenham Hotspur (ENG) or Vitesse (NED)
Group H: Qarabag (AZE)
It'll be Qarabag, won't it ?
There are two league games to play before the League cup final, and whilst Hibernian have their own problems, such as replacing a manager who they have decided isn't up to the job, we've got our own issues as well.
Largely that we don't appear to have a striker available for a while.
If Kyogo has damaged his hamstring, thats a month out at least.
Alben Ajeti went off injured as well last night, probably hamstring as well, which some might see as a blessing, and the big greek fellow is already showing why no one in the Netherlands took a chance on their leagues top scorer.
Leigh Griffiths is out on loan, and although it would be an astonishing chapter in his story should he be recalled, there's a feeling Ange would pull on the shirt himself rather than trust the maverick Griff.
However, last night showed he's not afraid to blood youngsters, so with the games against Motherwell and Ross county to come in the next few days, will someone be promoted ?
And if so, who ?
One possibility is Joey Dawson, who joined last summer from Scunthorpe. Jonathan Afolabi is on loan at Ayr and there's another called Lewis dobbie.
And, er , thats it.
Overall, Celtic B are midtable in their league, and haven't really adapted to the rough and tumble of that level, so no one really stands out, and i can;t find any stats on who has been scoring the goals without trolling through individual match reports.
but I do know one or two of you watch their games, so if you can think of anyone ring Ange and tell him.
Elsewhere, Ange Postecoglou is proving a bit more media savvy than a few of our esteemed hacks thought he would be.
You'd have thought by now they'd have spotted he can't be arsed with stupid questions, but that hasn't put them off.
Here we see him defend Kyogo against his critics, who still seem to think he dives….
https://twitter.com/i/status/1468587789943984136
Apart from providing the support with a little amusement, the defence of Kyogo will not have gone unnoticed in the dressing room. When players talk of playing for the manager, the knowledge that the gaffer has their back is a big part of that.
In fact, it seems to be catching on, with other clubs mimicking the Ange approach to idiot hacks….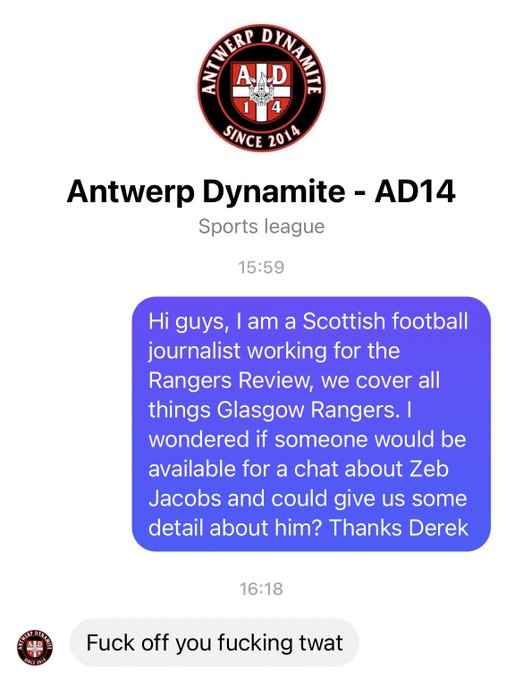 Scottish football journalists…. maybe they need to work on their international reputation.
We've seen other managers blame the players for their own failings, and with Ange we have the opposite, often making sure that we know he accepts responsibility whenever something goes wrong.
Thats what a manager does.
If a player isn't playing well, he helps them out.
that's what a coach does.
And of he thinks a journalist is a knob, he makes sure they know he thinks they're a knob.
Thats what we all want to do.
It's still early days, and it hasn't all been plain sailing, in fact sometimes it's been a bit choppy.
But as I keep saying, it's been fun.
And I think most of us would agree it's been a long time since watching Celtic got the heart pumping.
We're at the start of something, and it may yet prove to be greater than we'd ever imagined.
On Wednesday, we had this….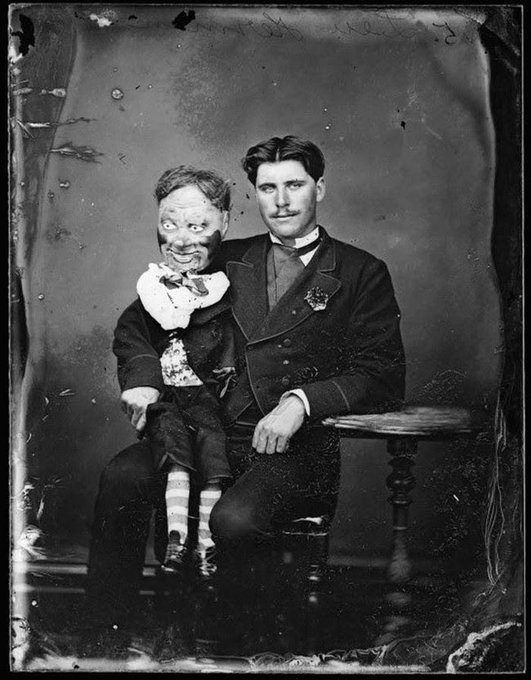 The Cha
Caption "I'm not real, look horrible and have someone's hand up my arse but I still speak more sense than Guidi. PS Gilly Goys are Fat Orange Gastards"
Today…