The dust has begun to settle after the Leverkusen defeat, and whilst it was exciting and it was entertaining, the bottom line is that we are still very much a work in progress.
The support can see what the manager is doing, or at least what he wants to do, the players have taken his ideas on board, indeed some have improved beyond recognition, but there is still a long way to go.
Thankfully, we have a board who have the ambition to back the manager, and the vision to strive forward.
Maybe if we say it often enough we'll believe it….
Maybe they might even come round to our way of thinking…
January will tell us all we need to know.
If reports in the media are to be believed, and there's a first time for everything, then there's quite a few players lined up. and with one or two leaving, the reshuffle should give us a stronger squad.
There's no reason to think the board won't at the very ;east sanction a few quid, and Postecoglou has said negotiations have taken place with potential targets, but as ever we'll need to wait and see.
Although fresh blood is required, there are a couple of players reborn under this regime, and let's face it, did you ever think you'd have a universal opinion between fans that the game was changed when Nir Biton, who had been outstanding in his natural midfield role, had to leave the pitch, haven given his all ?
Or that Tony Ralston would continue to keep an experienced and very capable right back out of his natural position ?
When looking back at what might be described as another glorious failure in Europe, it's worth remembering that this team under this manager has only been in business for a few  months.
Undoubtedly there are better things around the corner, and we're in pretty good shape.
But there are a few tweaks needed here and there, and the rest will come as the unit grows together.
Thats why in addition to a couple of new faces, the two loannees , Carter Vickers and Jota, need to be made permanent players as soon as possible.
Especially as Jota is happy.
"But in my short career I think being with Celtic is the best moment for me. 
Hopefully that sums up how a few of them feel.
One of the criticisms post match aimed at the manager were the substitutions and some of that criticism may have been valid, although he does seem to change the front three regularly late in games.
That kind of freshness can keep teams on the back foot, but the lack of solidity in midfield proved to be the telling factor.
But it's something that can be fixed, and if we continue to progress at the rate we have been, then it's going to be an interesting second half of the season.
Elsewhere, it was interesting to see the trials and tribulations of a club who's board don;t seem to reflect the wishes of fans and shareholders….
77.8% of the Bayern Munich members in attendance at the club's AGM vote for the club to identify itself with "internationally-acknowledged human rights." The podium, which includes #FCBayern President Herbert Hainer and CEO Oliver Kahn, all voted against the motion.
The Bayern fans aren't happy that the club has a sponsorship deal with Qatar Airlines, and have made their feelings known.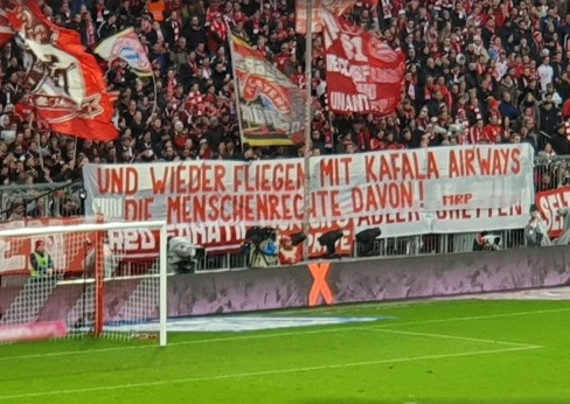 Some of the many banners: "Human rights fly through the window with Qatar Airways!" "Football's ugly face: Those who take blood money from Qatar!"
Football these days is all about maximising revenue, about keeping major shareholders happy, as opposed to fans.
There's obviously more to this than meets the eye, and before long, we're going to have to see fans somewhere turn their back on their club before it changes.
Hopefully, it won't come to that at Celtic, but we need to realise we may yet have to.
Which is why it's important to at least discuss the faults of the board, and propose a solution to our grievances…and this piece in the Celtic Star is has probably the best idea yet.
Not quite fan ownership, but maybe the next best thing.
At least we should be discussing it.
Elsewhere, and the Pude of Glasgow were out in force….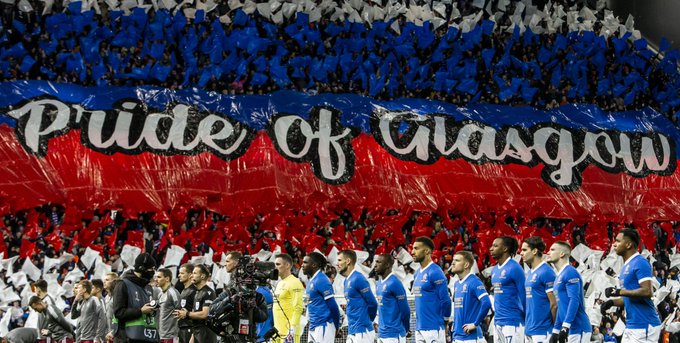 Pude is a word I'm not familiar with, despite having an extensive vocabulary.
So I thought I'd better check….
Another name for a pussy, commonly associated with Transvestite guys who are branded the name Dude with a Pude. 
It's also an acronym….
Public Utility and Drainage Easement
The latter probably explains the amount of shite that issues from that place.
Which reminds me, another Friday and another share issue…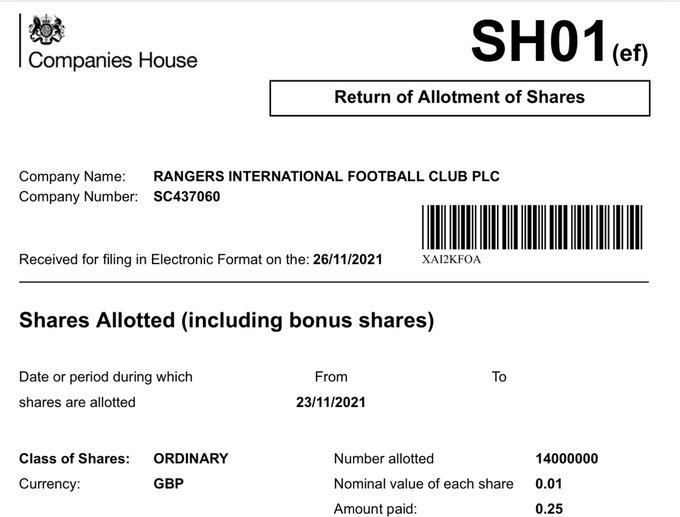 More dilution, and more debt to equity, which suggests that they still think they can make it work, despite losing over £100 million since inception.
Champions League football would certainly help, and they do have assets that, at least on paper, are worth a few quid, but it's very, very shaky ground.
They'll need all the help they can to keep going, on and off the pitch.
New manager giovanni van Bronckhurst will have to decide whether or not he wants to keep star performers such as Morelos, Kent Beaton Madden or Walsh, or invest in new talent such as the guy who gave the penalty against Celtic B at the end of the Clyde game.
Our board need to be put under constant pressure to call out this cheating as and when it happens, win lose or draw.
Those little subliminal messages in the christmas video are cute, but it's a bit like calling someone a knob and running away….
Of course, the media won't pick up on it, so it's all kind of a waste of time.
Far better to get it out in the open.
Ach, let's have a caption competition….