Well, maybe not magic. More like tricks.
Ange Postecoglou was unveiled to the mainstream media and the fan media yesterday, facing a barrage of questions ,some of which were interesting and relevant, and some were from the mainstream media.
As far as I can ascertain, no one asked him the crucial question, the one about him having complete control over the football side of things.
Which is probably why we don't get invited any more……
Put simply, is he going to have to clear everything with the new CEO, who so far seems just as interfering as the old CEO, and make do and mend with what he's got, or will he be allowed to speculate to accumulate ?
From watching his manner in the plethora of videos released, he seems to be in control certainly of his immediate environment. He handled questions from the mainstream calmly and assuredly, and appeared to have little time for some of the less intelligent members of the SMSM, such as the one who wondered how he felt about being second choice.
Ange wondered how the hack knew he was second choice…he could have been fifth choice, but it didn't matter. He's got the job he wanted and thats that.
Overall, we got the impression that he wants to work in Europe and prove himself in the most prestigious arena of the champions League, and should Celtic win the league this season, he'll be there quicker than he could have possibly imagined, given the reluctance of top european clubs to hire managers who have little or no experience of any european football.
Their loss could well be our gain, and although maybe the support are unsure, Ange himself has no doubts whatsoever about his own capabilities.
That much was evident, from how he handled the press to how Dominic McKay gazed adoringly at him.
The word from the ranch is that this guy has a manner about him that lets you know exactly who is in charge. When he enters a room, all attention is on him.
The last innovative coach at Celtic, Ronny Deila had the ideas but not the presence. Rodgers had the presence to impress those ideas onto the players, and Lennon had the innate ability to , er, change all that.
There is one worry, though, and it's that although the questions put to Ange were widely shared on websites and social media, there was nothing on any questions put to Dominic McKay, which means that there is still a little bit of secrecy around the clubs poilicies.
Ange would have found it refreshing to talk about his tactical plans, for instance, and you could tell he did.
McKay didn't seem to want us to know anything about his tactical plans, and whilst some of us were hoping that he'd face the SFA/SPFL head on re certain issues surrounding the collapse and re birth of another Glasgow club, it appears the old firm brand is still a big part of their business plan.
I may be wrong, and we may see some sort of clarification on this, but I doubt it.
As expected, Peter Lawwell has been retained by the club in a sort of ambassadorial role, and it's not difficult to see why, he does have a reputation and a book of contacts that could prove invaluable, but if the club are simply going to lie down in the face of adversity, you have to ask what's the point ?
All eyes will be on the manager over the coming weeks, and rightly so.
He's got quite a bit of work to do, and whilst we know, or think, that there are certain people at the club who have let us down badly, he rightly wants the chance to make his own mind up.
In that, we have to support him, no matter our own opinion on those who we feel have outlasted their welcome.
Elsewhere, and the media have shown yet again how they can twist a story to suit their own ends…
The BBC were typical of some creative language….
Rangers video 'edited with sectarian language'
The video, which showed "rangers " players adding the words " Fuck the Pope " to the classic pop number "Sweet Caroline ", was widely circulated after it was live streamed by a fan.
That's right, live streamed, which cannot be edited in the way the police say this was.
Although the police didn't actually say that…what they said was reported under the headline….
Police believe a video of Rangers players and staff celebrating the club's first Scottish Premiership title in a decade was "edited to include sectarian language".  
Then again, they probably believe it was Rangers and it was their "first title in a decade "
There are at least three versions of the video floating around, and its not clear which one they are referring to.
The live stream does feature the add ons, along with gestures that accompany them.
Thats been left out of the reports, as indeed has the bit about police believing it, the narrative instead leading the reader to conclude the police have said , without fear of contradiction, that it was edited.
No one , of course, has asked the police to do a little better than say they "believe " a crime has not been committed, but then again, these days police would far rather ignore stuff that takes time and effort, opting instead for the easy "collar "….
In most democratic societies, a responsible media would see that in itself worth chasing up.
In Scotland, the media don't do chasing, they simply wait for press releases.
If you haven't heard our most recent podcast, it's elsewhere on the site, and it's worth it just to hear Hector Bandido offer an honest and thought provoking opinion on the Celtic board.
Though whatever you do, if you are listening in public, put headphones on, or you may find you have to explain yourself to a constable.
Caption competition from Thursday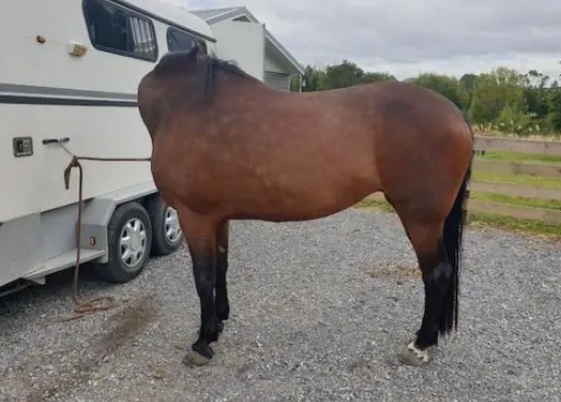 PeteCon 
 Ange makes Eddy a contract offer he can't refuse   
Today….