Life chucks the occasional curve ball at you. For me, it came in the form of an outstanding toothache on Wednesday night, which kept me awake until the dentists opened, which in turn unleashed gallons of adrenaline when i found out (a) I was no longer a patient of theirs, having not used them for a while, and (b) that I could be a patient again if I took out a private dental care policy.
Eventually, i found an emergency dentist at a city health centre who removed the tooth for the princely sum of just £23.80, and next week I'm having the rest of them out while it's cheap.
To add insult to injury, the tooth fairy doesn't actually exist. Although if this is what he looks like, I'm not sure he'll gain the place in childrens affections that he maybe would like…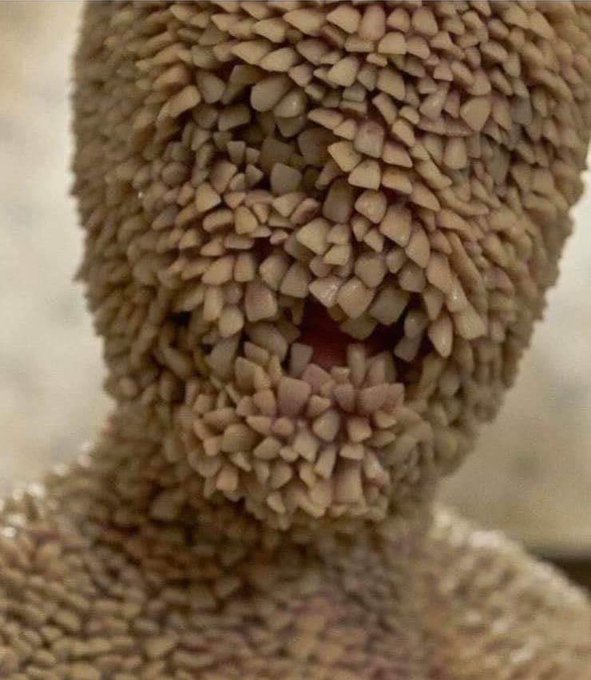 The point of all of this rambling ?
We just don't know whats around the corner.
Sky sports have announced that Marco Bielsa won't be signing a new deal with Leeds United. Oddly enough, we heard that from our drunken contacts in Yorkshire, or at least thats what we think he said, that particular dialect is one of the more unfathomable English dialects…
T' t'big city managa is thinkin abaht movin ta celtic.   
We don't know how much stall we can set by someone who refers to Leeds as the big city, when Bradford is the biggest city in Yorkshire, but with the managers job still up for grabs in Glasgow , we certainly cannot discount it.
Our contact went on to say…if thats the correct word….
'e reckons 'e's teken t'big city as far as 'e can, 'n wants eur crack a' european football. 
I suspect we'll have a new man in place next week, as Dominic McKay, we hear, intends to hit the ground running and he is set to announce the job has been taken and most still think it will be Eddie howe, who will get to bring in pretty much who he wants as his back room team, but Fergal Harkin will be the director of Football.
Richard Hughes will probably head up the scouting network, with Mark Burchill a part of that. there's no word on whether or not long time number two Eddie Tinsdell will be involved, but if it's all being announced next week, then its no surprise its taken so long to get it all organised.
The Celtic manager story is big news around the world, with all sorts of people asking questions….
Let's hope they agree with the choice.
And maybe the SFA ought to tone down their cheating, as this is one section of the support they could do without upsetting.
I'll wager that they are rather relieved it was only the pope Hugh Dallas referred to in controversial emails….
UEFA have handed out their punishments for the recent hullaballoo at Ibrox, where a couple of serious assaults were overshadowed when someone allegedly whispered a racist insult to a black player.
From the BBC…
Slavia Prague's Ondrej Kudela has been banned for 10 matches after racially abusing Glen Kamara – with the Rangers midfielder suspended for three games.
The Finn has been found guilty of assaulting Kudela in the tunnel after the sides' stormy Europa League meeting at Ibrox in March, which Slavia won. 
Rangers striker Kemar Roofe has been banned for four games, too, after Ondrej Kolar suffered a fractured skull in a challenge during the game, with the Ibrox club fined 9,000 euros for failing to control their players.  
 Kamara's lawyer, Aamer Anwar, was less than pleased…. after the Czech president write a letter which had a rather different viewpoint , and is hard to dispute…
 "I note that racism is unproven and alleged.
"The Uefa inspector himself questioned that Ondrej Kudela had made a racist statement. Nevertheless, you have decided on a completely unprecedented punishment for a player who did not harm anyone and only verbally – according to his statement – offended his opponent. You condemn a decent person without a single piece of evidence.
"You make it impossible for athletes to fulfil their dream in the Europa League – all this just to fulfil the perverted expectations of a small group of activists and a club unable to win on the field, all the more so by shouting empty and hurtful phrases about racism." 
Anwaar said;
 "In the context that Slavia Prague has issued a half-hearted apology to my client, I am absolutely blown away and astonished at what I can only describe as an hysterical statement from the head office of the President of the Czech Republic. To claim that Uefa's tokenistic statement on a 10-game ban was 'just to fulfil the perverted expectations of a small group of activists' is frankly incredible and bordering on insanity.
"The statement is deeply offensive, it smacks of racism, it is in total denial, perpetuates untruths and looks more like a diatribe by the far right. 
"It is also insulting and demeaning of the office of the president and the Czech people that this has been put out publicly.
"It begs the question of what hope there is for any black player in the Czech Republic daring to speak out if this is the reaction at the highest levels of the state.
I don;t need to point out that racism is unacceptable in any walk of life, in any form, but the hypocrisy around this incident is frightening, and may yet lead to further incidents that quite possibly could turn the offence into an excuse for any number of failings. 
Note, for instance , how the Record reports the Czech players offence… by using Anwaar's statement to heighten the hysteria , and whilst its certain the Czech player said something to Kamara, the whole justice system depends on evidence and conviction requires removal of doubt…any reasonable doubt means a conviction cannot be secured.
And there is reasonable doubt about what was said. If you look at it dispassionately, which is how a legal system  works.
But when it comes to the alleged assault by Kamara, which was apparently filmed, look at the wording…which, correctly, legally speaking, includes one extra word…
Kamara was given a three-game ban after allegedly assaulting Kudela in the tunnel after the game. 
And , of course, the serious assault by Kemar Roofe on the goalkeeper, which resulted in a fractured skull, is overlooked completely.
One wonders if the Czech keeper is considering a civil action……
One thing that the Czech president got wrong , however, was that the ten game ban for racism was unprecendented.
It isn't…. (Guardian, 24 July 2015 )
Kirk Broadfoot handed 10-game ban for verbal abuse of James McClean
 FA gives confirms Rotherham United player immediate suspension
 Former Rangers defender also fined £7,500 for abuse of Irish winger  
Rotherham United's Kirk Broadfoot has been handed a 10-match suspension by the FA after targeting James McClean with verbal abuse during a match with Wigan Athletic.
Broadfoot, a Scotland international and former Rangers defender, was charged for misconduct following an altercation with the Republic of Ireland winger during a match on 14 March. Broadfoot has also been ordered to pay a fine of £7,500 and complete an education programme.
An FA statement said: "Following an independent regulatory commission hearing, Rotherham United's Kirk Broadfoot will serve an immediate 10-match suspension after a misconduct charge against him was found proven.
"The charge was that during a league fixture between Rotherham and Wigan Athletic on 14 March 2015 Broadfoot used abusive and/or insulting words towards a member of the opposition. Broadfoot was also fined £7,500 and ordered to complete an education programme."
 I don't remember a similar witch hunt after this example of on-field racism.
 In fact, this is how the Record reported that story….
"Kirk Broadfoot has been handed a staggering 10-game ban for launching a verbal tirade against James McClean.
The former Scotland and Rangers defender will have to serve what is believed to be the longest ban for verbal abuse in English football history. The abuse is reportedly of a sectarian nature.
Broadfoot launched the tirade against the Wigan and Republic of Ireland winger at the New York Stadium on March 14. He later called the Wigan player a "cheat" for diving during the 2-1 defeat for Rotherham.
It is understood he received the record ban after being called to an FA tribunal with club officials to face charges after fans reported him for an on-field tirade directed at McLean.
Earlier this week, Rotherham and the FA refused to comment on the matter because of a strict confidentiality agreement that prohibits anyone connected to the case from making any comment about it.
The ban beats the eight-game punishment given to Liverpool striker Luis Suarez after he racially abused Manchester United defender Patrice Evra in 2011."
 The Saurez incident ?
Remember that one…..Steven Gerrard certainly will….. the BBC again…
Luis Suarez's Liverpool team-mates have issued a statement in "total support" of the striker.
Liverpool players also warmed up for Wednesday night's game at Wigan wearing T-shirts in support of Suarez.
They said they were "shocked and angered" at the FA verdict.
"We totally support Luis and we want the world to know that," the statement continued. "We know he is not racist.
 Gerrard was club captain.
 You'd think that he'd be a little more careful about throwing his support around without looking at the evidence first.
 Other experts offered their opinions on the UEFA decision…and so did Sky sports resident thickie….
Unbelievable that Kudela only getting 10 game ban, Effectively finished in 6 weeks. What detergent does that send out UEFA Taking the knee Show racism the red card waste of time if this is the punishment Having witnessed it I was 100% convinced that this had taken place.
 Well, a bleach of the rules had taken place….but as one wag on twitter demanded, is it one set of rules for some, and another for the rest ?
It would have been dealt with in a Flash if it had been Ajax….  
 The new whiter than white, perhaps not the best phrase to use where racism is concerned , "rangers " are up against Celtic this weekend in the cup.
 Let's hope those microphones don't pick up anyone shouting "Fenian Bastard ", or any other anti Irish or catholic phrases…
 And thats just the referee…..
 Caption competition…. from Wednesday, when I had more teeth…
Though an honourable mention has to go to Cortes….if you thought the tooth fairy was scary….
Season ticket renewal frenzy as new DoF Peter Lawwell is unveiled.  
Today….