Stories began to emerge yesterday that Stewart robertson may well be out of Ibrox should he fail to get a vote of no confidence over the line at the upcoming EGM of the SPFL.
The two bodies, one backed by the clubs and the other backed by a basket of assets and a few friends are jostling for  supreme and exclusive power over Scottish football, with the SPFL coming under fire for all sorts of things that no one can quite put their finger on, while the sinister SFA sit quietly in the background hoping no one mentions Resolution 12, as it would turn the attention away from their enemies and onto them.
The cauterwailing from Ibrox continued to drown out all the other noises when Douglas Park, already regretting ploughing money into Ibrox , seemed to succumb to the pressure of his business struggling when it was revealed that he was the one doing all of the bullying…
SPFL claim Rangers chairman Douglas Park made 'threat' to Neil Doncaster
The league body has released a letter in response to the document released from Ibrox on Thursday. 
This is from the Record, and you'll notice the narrative says that the SPFL only "claim " there has been bullying, whereas when the boot was on the other shoe and it was the SPFL doing it, there were no claims, only statements….
"In a phone call on the evening of 10 April, Rangers chairman Douglas Park made a very serious allegation and threat to act in a particular way to the SPFL chief executive. This allegation has been entirely unsupported by any evidence, either then or since. 
The allegation was so serious and defamatory that the league's legal counsel, Rod McKenzie immediately sought a commitment from the Rangers company secretary that it would not be repeated.
"This was a wholly appropriate and proportionate legal response to an entirely unfounded and damaging allegation. That was the only respect in which Rangers was called upon not to repeat what had been alleged and what had been threatened. On no conceivable basis could this be considered as 'bullying Rangers into silence'.
"It is noteworthy that there is not a shred of evidence in the so-called dossier to support the allegation made or to justify the threat."  
It's all getting a little bit bitter, but one would be surprised of calls to the SPFL were not recorded for quality and training purposes….
The SPFL also sent an open letter to the clubs ahead of the showdown on Tuesday, asking for their full support….
Of course, the allegations against Park  could be the SPFL just slinging some mud of their own, but as "rangers "   have been known to throw their weight around in the past, and Park himself carries not an inconsiderable amount of weight himself, the story certainly may have some merit, and when combined with the rantings of Robertson, it's not a huge leap of faith to think that the two are having some sort of public meltdown as things don't seem to be going their way.
Robertson, you will recall, is a particular type of board member,  the type that is also a hard core supporter…
This particular type of meltdown seems to be infectious…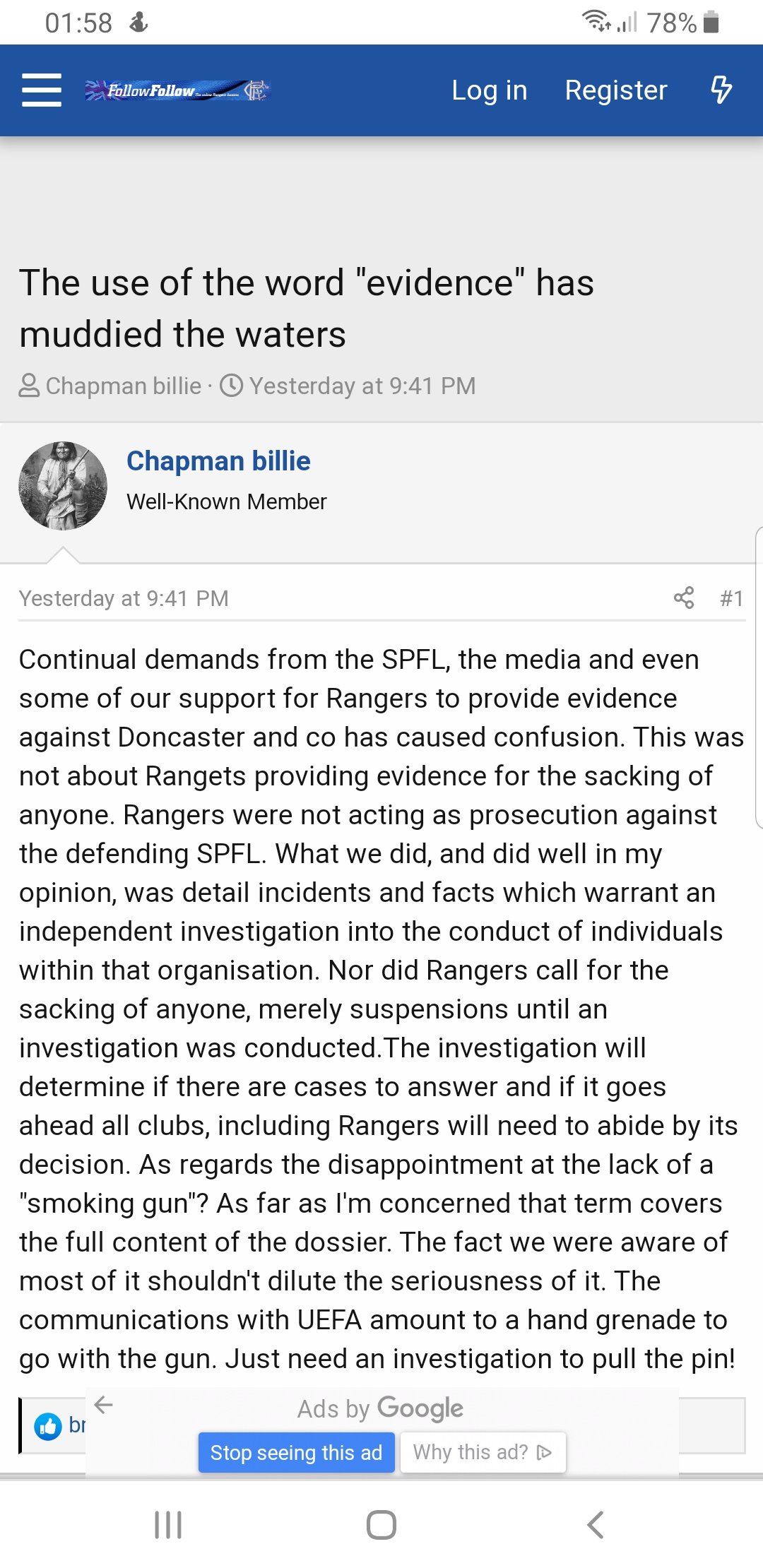 The motive is clear, having upset the SPFL , and the possibility of disrepute charges should the Ibrox company survive long enough, "rangers " must be dreading the prospect of life without their protectors at the SFA, however shortlived, and the possibility of a smooth entry into the top flight for a third entity, without European football, grows even larger.
So, perhaps now is the time for the original smoking gun to be fired….. the one that is loaded, with real bullets..
Who is that man riding into town, at the eleventh hour ?
Armed with the weapon that could be decisive in this particular battle ?
If there genuinely is a struggle for control of Scottish football in the post apocalypse period, then there is no doubt that Peter Lawwell, having remained aloof from the current stramash, will want to see the SPFL triumph, as it's no secret he has no particular love for the SFA.
Will he play the ace up his sleeve that was given to him by those who put so much effort into researching and finding the conclusive evidence of corruption and collusion at Hampden in order to seal a bright new future for the game, and at the same time finally rid us of those who run the sport like it was their "own little fiefdom " ?
Maybe he has been playing the long game, and in true machiavellian style, produce the rabbit from the hat at the opportune moment to ensure that the next time a statue is commissioned for the Celtic Way, it will be one of him.
If he does, I'll personally carry him shoulder high from his home to the ground for the unveiling.
I once wondered how Lawwell would want to be remembered by the Celtic support….this is his chance to ensure his own legacy.
Meanwhile, controversy overshadowed the best podcast in the world voting yesterday, as twitter erupted in a storm of accusations, mostly from us , to be fair, about the legitinicacy of the vote and the cajoling and bullying of at least one of the participants in the quarter finals, again, probably us.
The organiser, Andrew Angus, called a temporary halt to the competition whilst he looked into the issue, which was a good thing because Etims lost and as there were less than the minimum ten thousand votes to ensure an honest reflection of the public's opinion, he's done the right thing.
Especially as we lost, though there are reports that many Etims voters couldn't register their votes due to a technical issue, and others couldn;t be fucking bothered to get off their arses and vote.
We suspect the latter may be a more legitimate concern.
Rumours that some voters had opened several Twitter accounts to register multiple votes were dispelled, largely because I only thought of that this morning.
Anyway, when the competition resumes, voting will take place behind closed doors although frankly, now we've lost. I couldn't give a toss.
On a serious note, the competition did get everyone having a chuckle, and if there is to be something similar at a later date, one would humbly ask for a wee bit more notice so I can get in touch with Dominic Cummings to ask for funds, to get the media onside and to cheat in a way that no one notices.
Football at the top level did resume yesterday, over in South Korea.
Matches were played behind closed doors, with all of those in the technical areas required to wear masks. Handshakes were banned, as was spitting, which means it could be some time before an awful lot of players are able to play their normal game.
With the English league desperate to resume, there were few reports about whether or not it was a success, and even fewer reporting on the conditions imposed on players, and with a considerable number of top level players ready to refuse to participate in games until all of this is over, thats not surprising.
There is also the concern that should the EPL resume to conclude the season, it will hand an unfair advantage to Manchester City, as over in South Korea, recordings of crowd noise were played to add a bit of atmosphere, and with Manchester City players already used to that at home games, there is a real fear they may upset the odds and pinch the title from Liverpool, in a rare example of scousers actually being the victims of theft.
Elsewhere, and a twitter spat between Graeme spiers and Tom Englsih, two hacks at opposite ends of the debate surrounding the tiff between the SPFL and "rangers " keot a few of us amused yesterday as we watched poor Tom take a bit of a hiding, before ,er, going into hiding….
Did Rangers MD Stewart Robertson seriously claim tonight: "At no point did we talk about bullying and coercion by SPFL staff; we've not said that anywhere." Have a nap, Stewart. Been a long day.
Where did he say it, Spiersy? Against SPFL staff, that is…
Rangers April 11: "We attempted to discuss this with Neil Doncaster…the SPFL followed that up with an email…a thinly disguised attempt to silence legitimate concerns. Rangers will not be bullied into silence
Nice one, yeah. No mention of corruption allegations is what I should have said. 
Er…never mind you actually saying it yourself, Tom.
You need a lie down just like Stewart.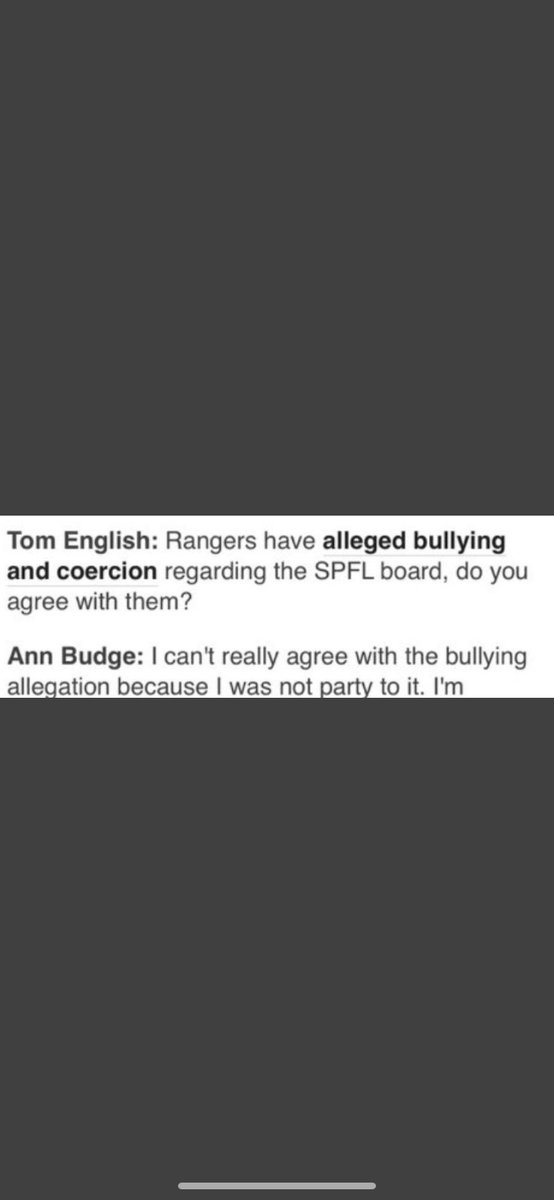 Oh dear….poor Tom's a-cold…..
We go now to our men live at the scene of Tom's next career move…
 Don't worry, it's only his career that's dead.
 One other thing that sort of slipped under the radar yesterday, clubs don;t want league reconstruction, except Hearts, obviously, and maybe Inverness and Partick.
Something is afoot, and the time has come for someone to stand up and be counted….
 Yesterday, we had this…
Kris Boyd misreads the advice on 'How to get ahead in television'
 And so, to today….