Celtic overcame an awkward cup quarter final by virtue of Ryan Christie sneaking home a free kick. Even Chris Jullien was too embarassed to claim it.
Down there in the mud and the blood of McDairmid Park in Perth, Celtic got the train back on the tracks after the disappointment of last Thursday's European exit.
And there were huge sighs of relief all round.
A second cup exit in just a few days could have shattered what at times seems to be a fragile condifidence amongst the players, but this time at least, when it mattered, they dug in and did what was needed.
On this, and Celtic's phenomenal Cup record..34 straight wins in all domestic competitions…Lennon,  too, sounded more relieved than he probably wanted to…
"That's 34 undefeated and that's amazing.
"It can go at any time so they want to keep it running as long as they can and they are coming up against all sorts of opposition and they're dealing with it.
"They've faced some difficult opposition – and today was difficult, mentally and physically after Thursday.
"They have picked themselves up again on a really heavy pitch and came through it unscathed, hopefully." 
And on recovering from Thursdays cock up ?
"It was only a couple of minutes in the game on Thursday that they let themselves down, a couple of basic mistakes.
"I didn't think we got what we deserved on Thursday, I thought we were the better team.
"But we got punished for lackadaisical mistakes, that are not like us.
"That's Europe gone for this season and we still have a lot to play for domestically.
"Their fitness levels were good too. Some of them were out on their feet at the end which is understandable because you know what?
"They are human beings and they can't keep churning out result after result and performance after performance.
"People expect that of them but it's not easy.
"There is a good core there and they just will not leave it. There's something in there that they just want to keep it going." 
It's good man management, I'll give him that. Saving any tantrums for the dressing room is sort of basic stuff, and it's important to get the teams morale back quickly after a devastating defeat like Copenhagen.
But thats done now, and whilst some may feel that it's an opportunity lost in Europe, there's nothing that can change it now.
I even checked to see if all the Copenhagen players were correctly registered.
Sadly, they were.
So, domestic football it is from now on in, and the quest for a fourth consecutive treble continues.
Next up in the league are Livingston away on Wednesday, and thats the kind of game that will determine whether or not the league will be sewn up sooner rather than later.
Aberdeen will be the opponents in the Scottish Cup, which became more difficult to win when "rangers " were knocked out by Hearts.
This now means that the other three sides in the semi finals will fancy their chances of winning it, and in a one off game anything can happen.
It's worth remembering that when the new club/company was not strong enough to compete with the other Premier sides, the cups were won by an assortment of clubs who really felt it was worth having a go.
This year will be no different, and Aberdeen especially will feel they have something to prove.
Meanwhile, there's a report from France of interest…
Celtic striker Odsonne Edouard has reportedly been offered a fresh contract in order to fend off interest from other clubs.
The Frenchman has been in prolific form for the Hoops this season, registering 21 goals in 25 league appearances as he leads the way in the Scottish Premier League top scorer charts.
According to French journalist Ignazio Genuardi, the Scottish champions are aware that Edouard will be in high demand come the summer, and are desperate for the striker to remain at Celtic Park for next season.
As a result, Neil Lennon's side are said to be increasing the 22-year-old's wages in a bid to keep him on the books and ward off other clubs.
Edouard's current deal at Celtic is set to expire in 2022. 
A cynic would say thats to bump up his price, but who cares ?
Another year of the Frenchman would be a bonus, and there's it's worth remembering that had he not been open to staying, there would have been little point in making him an offer.
Fingers, and everything else, crossed….
Meanwhile, the opening salvo in the real battle to stop nine in a row may have been fired…don't say we didn't warn you…
VIRE CONSEQUENCES 
Coronavirus Scotland: Celtic would NOT be guaranteed Premiership title if disease leads to mass cancellations
I don't see how cancelling mass would prevent nine in a row, but it is the Sun.
"Whilst there have been no specific instructions from the health authorities in relation to SPFL matches, we will take full note of any guidance they provide.
"We are in regular contact with the Scottish Government and with our counterparts in the English Premier League and English Football League.
"We are also in dialogue with the European Leagues and continue to monitor the developing situation carefully."
Rule C14 in the SPFL rule book says that clubs shall "disregarding any abandoned or postponed matches, play in 38 League Matches in any one Season", something that every club in the post-SPL era has managed to achieve.
No matter how long it takes, presumably.
One idea would be to play games behind closed doors, or prevent handshakes between players and officials, both of which caused alarm down Govan way.
Especially as it's now apparent to all that Steven Gerrard has been a disaster in charge at Ibrox during his two year tenure, and the knives are out for him amongst the support, despite a history making run in the Europa League.
You see, all that matters to them is beating the taigs, and stamping their staunchness on anyone in their way.
For example, all this talk of Rangers 1872, and their gallant pioneers, doesn't it seem odd that they made so little of winning their only European trophy in their centenary year.
Thats because back then they thought they were formed in 1873, as older readers will recall.
Just one of many interesting facts in Stephen O'Donnells Tangled Up In Blue, which looks at that and many other myths surrounding the Ibrox entity.
The word on the street is that Gerrard wants out, the job is finally causing him to crack under the strain.
Then again, who knows what to believe when it comes to that club…
Mind you, their support will believe anything…
I suppose sometimes what you see with your own eyes can be a bit of a shocker…..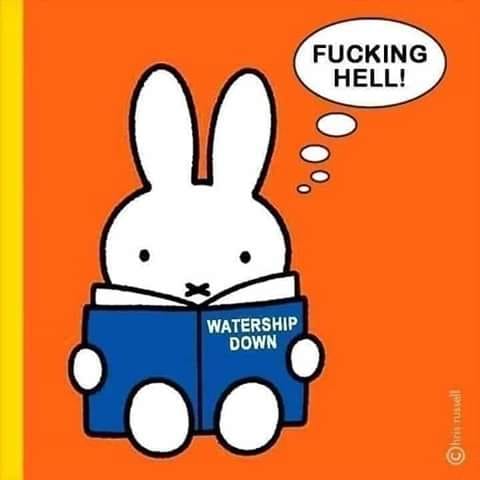 Here's another myth….Alex Thomson of channel four giving your book a plug may not have the effect you thought it might…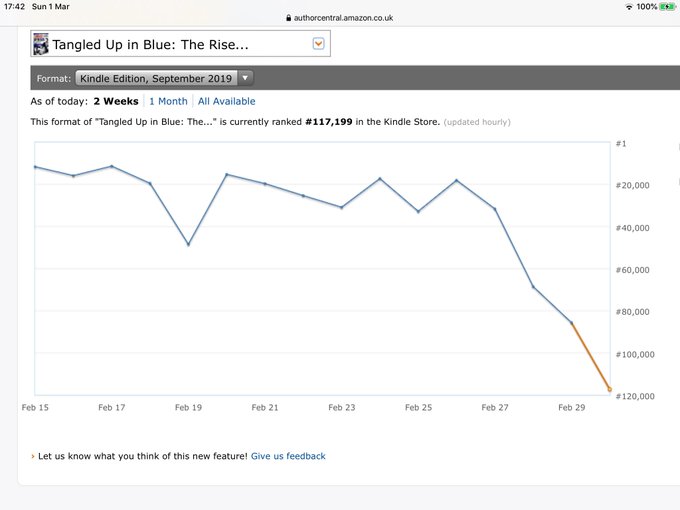 Then again, this child abuse story seems to be attracting the wrong kind of journalists doing things in the wrong way, so it was good to see someone suggest something that might actually deal with the problem.
Charles Lavery was at the Sunday Mail when the story first broke, and its worth reading about the background, as in the context Lavery places it, there emerges a solution…
My original investigation into the Celtic Boys Club abuse story began with a taxi ride.
I was chief reporter at the Sunday Mail at the time.
So, here's how it happened (or, didn't happen)
The Sunday Mail news editor, at that time, hailed a cab on the south side of Glasgow, to go to work, and told the driver where he was headed—Sunday Mail HQ, on the Broomielaw, Glasgow.
The cab driver drove him to the office, parked up, turned around, and told him his story, in tears. My news editor (who can verify, if he so desires) called me to come downstairs to speak to the guy.
And that's how the Celtic Boys Club abuse story began—a taxi ride and a phone call.
The taxi driver told his story over the course of a few days.
I will never forget his pain, as he tried to explain what had happened to him at the hands of Torbett and others.
Lots of crying.
A nice guy.
So, we had a single source telling us about his experiences.
I asked him to try to think of all of the people he could remember being around him at that time, and who he had spoken to about it.
That led me to a famous ex-footballer (he can verify if he so desires) who told me the same story of abuse, strictly off the record.
He cried as he recounted what had happened to him.
He was a prolific goal scorer for Celtic, but he didn't want to go up front on something so contentious. What happened to him…horrible.
He then sent me to another, even bigger, Celtic "name", and I spent the day with him as he spoke about what had been done to him.
He cried.
His first words to me, when I approached him and said, "I'm working on a story about Celtic Boys Club", were:
"I knew this day would come."  (He can verify if he so wishes)
So, we had three testimonies.
Our Sunday Mail editor at that time had refused to publish the story based on a single source (quite right, too) and asked for a second source, or victim.
We found him.
Then he asked for a third, and we found him.
Then…the story wasn't published…
The editor was a Celtic fan.
He just didn't want to be associated with the story.
That's what happens here, constantly.
So, the story lay in the dead zone for a while.
For me, it was important to tell the stories of the victims.
One week, two weeks, three weeks passed, and nothing was published. I was taught by an old mentor that important stories must always be told.
After a few weeks, I gave my entire file to a friendly contact (he can verify if he likes) and he gave it to the Daily Record, the Sunday Mail's sister paper.
They splashed it and won multiple awards for their reporting on it.
Torbett was jailed as a result.
Celtic FC has been working hard on this issue, but the real story here is about the scouting system and the boys' clubs, as well as the media cow-towing to clubs and taking everything they send as gospel, with zero fact-checking.
Editors MUST rock the boat. .
One print editor can decide what you read.
Online, one good social media editor can influence what pops up in your newsfeed.
The investigation conducted by @alextomo is a good start, but doesn't delve far enough.
Every club.
Every agent.
Every S-form.
The bit in bold is the key, as its where a full investigation must begin, maybe by the media, but then again, we dont have the best media in the world, or the most reliable.
It's allegedly controlled by the sinister guy at the back, the one who looks like some sort of pantomime villain, and it seems to criticise him is to invite unemployment…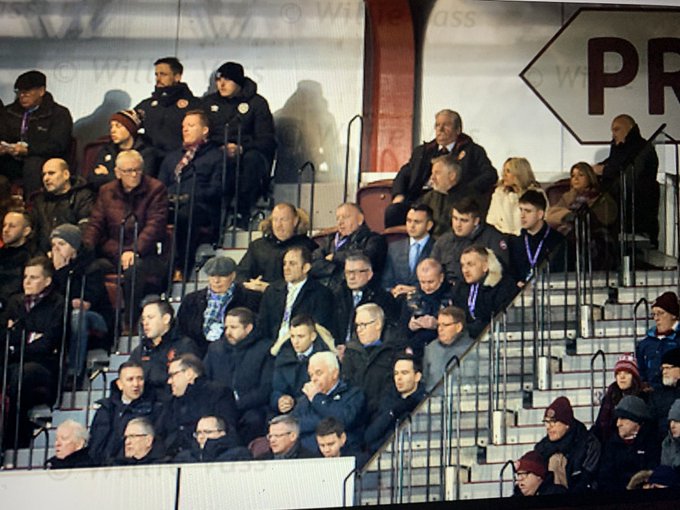 The police or the government must undertake this investigation, but one wonders if they may be afraid of what they will find.