Ah, that old bob Dylan classic.
By midnight tonight we'll know whether or not Celtic have the ambition to sign the defenders we need to push for glory come May, or the boss has told the manager that he'll have to make do and mend.
There's little doubt Celtic have the best players in Scotland, but there is considerable unease about the managers ability to turn them into the best team. At times, such as the first half against St johnstone, they can be unstoppable, and at other times there is a fear and uncertainty about them that breeds fear and uncertainty amongst those of us watching.
Yet there is an argument that bringing in someone new and untested could upset the fragile balance already in there. For whatever reason, there is a feeling of disharmony eminating from the dressing room, with the managers management skills being called into question.
Swearing at Mikey Johnston, who aggravated a minor injury into possibly a season ending one by remainng on the park on Wednesday was not a good move, even if arguably the player needed to be told. then again, asking the player if he felt he could play on was a little naive, and if Lennon had doubts, he should have taken him off regardless of what the player thought.
It's his responsibility, not the players.
Remember Efe Ambrose ? He told Lennon he was good to go after a night of partying and a flight back from the African Nations Cup, only to have a nightmare as Juventus got in some much needed shooting practice.
Can we expect any incomings ?
there's certainly room for some. In central defence we have Julien, two midfielders and the hopelessly unreliable Jozo Simunovic. Not exactly the way to go if Lennon wants to play three at the back, and with Scott Brown playing a sort of centre half role at Perth in the second half, one wonders if Lennon intends to use him rather than bring in a proper defender, although the only one who might join is Scott McKenna, as dud duhan hasn't got any centre halfs at the moment.
If he had, you can be sure he'd already have signed.
We do have three left backs, which would make you think we are kind of spoiled for choice, but one of them is a winger, one of them is now out of the squad, and the other one apparently Lennon hadn;t noticed could cross a ball.
The latter, Greg Taylor clearly wasn't scouted by the manager, and so it's again worrying just who is picking the players, and more importantly, who will cary the can if it goes wrong.
There's millions of pounds at stake here, not to mention nine in a row.
Celtic need someone with the foresight and ability of Etims very own Hector Bandido, who was way ahead of the curve a few years ago…
I'd just like Steven Gerrard to know what a great player Kenny miller remains to this day.
As for Bolingoli Boli, he may have to wait for the half season books to go on sale before he gets near to the pitch again, quite what has happened there is uncertain, but Lennon says he isn;t in the squad because he needs to go away and find top form again. When that sort of declaration is made public, you can be sure there's a problem.
Maybe it's a man management problem, or maybe we will see Boli exit today…
On the right, we have El Hamed, who will be back soon, Frimpong, who might be back soon, and Bauer who will be back in Stoke soon.
Hardly encouraging,
Craig Gordon wants away today, he needs game time with the possibility of Euro 2020 ahead of him.
Fraser forster isn;t actually ours and seems to have crawled into his shell, and Scott Bain is not one to inspire faith. Then again, dropping him after a couple of mistakes won't have done his confidence any good, so maybe again a wee bit of man management is needed.
We do seem rather thin on the ground, and granted a lot of that is temporary, as its down to injuries, but shouldn't someone be asking why so many players are injured ?
And why it seems to take them such a long time to come back ?
We're okay in midfield, personnel wise, but the manager doesn't seem to know his best formation.
Brown and MacGregor are first picks, which leaves Rogic, Christie, Soro and Ntcham fighting for one place, although the injuries to our wide players mean there could be room for two.
Wide players.
Take out James Forrest and we definitely need to start worrying, The others are either injured, unsettled or just no bloody good.
At least we have Griffiths back, he sems to have put his troubles behnd him, and maybe he can form a lethal partnership with Oddsone Edoaurd for a few months.
On an optimistic note, we do have players who can score goals, and therefore we are still in with a shot at glory, so to speak.
In summary, if we are to lose anyone it will be a Rogic or a Ntcham.
Thats unless someone puts in a daft bid for Edouard, who is being watched and has expressed dissatisfaction at the way things are at Lennoxtown.
Then again, those stories are doing the rounds about nearly everyone, so it might be wise not to pay them too much attention.
And there is also the possibility that deals have been agreed for Elyanoussi and Forster, so the money needs to be saved until the summer.
If that's right, then we will have two new players in that have already earned their spurs, and that would throw any argument about poor planning out of the water.
But there remains that feeling of doubt, which will hopefully have gone by midnight, for now at least.
Wee bit of gossip, though I cannot vouch for it's veracity.
They are in trouble, this we know.
They won't talk about it, which we also know, and they have been desperately trying to sell Morelos, so in that context, what is above may well have substance.
Which would no doubt cheer us all up.
Especially as they have moved to borrow a player from Hibernian for a few months…
Rangers are locked in talks with Hibs over a loan deal for striker Florian Kamberi.
Steven Gerrard has moved quickly to strengthen his options in attacking areas after Jermain Defoe was stretchered off during their 2-0 win over Ross County.
Rangers have made their interest in 24-year-old Kamberi known and want to sign the striker, who has netted eight times for the Easter Road outfit this season, until the end of the season. 
Hibernian, we hear, have turned the move down as although there is an option to buy, they don't think "rangers " will have the money to buy him at the end of the loan.
It's all very strange.
Then there's the rumour that one of our players has a secret Royalty fetish, and likes to dress up as the Queen..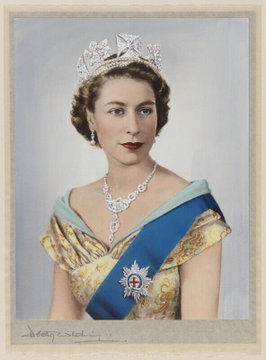 Mind you, they at least have found the guy who tried to kill alfredo morelos by tampering with his brakes.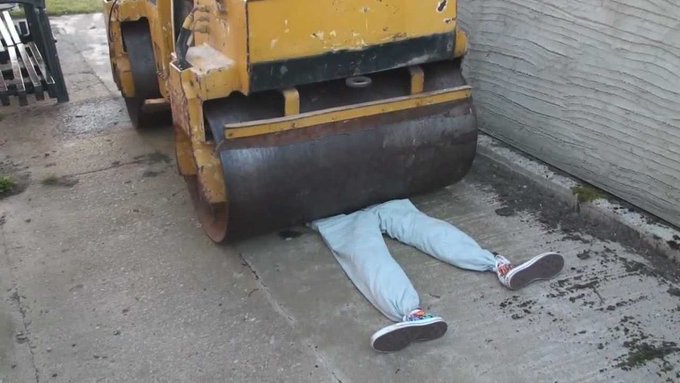 Friday means it's usually Knob of the Week time, but let's wait until tomorrow as we might well change our minds depending on events today…
I reckon we'll lose one and bring on some more projects.
After all, football used to be a results business , now it's just a business…
Yesterday, we had this…
CAPTION: "The Wedding Breakfast" Larkhall town Hall"
Today..
By the way, can anyone verify the story about Martin O'Neill locking the tem in the dressing room and asking the players why they lost the league title on his arrival that summer ?
Asking for a friend…