For the first half, at least.
Playing football the Celtic Way was on show last night as Celtic swept into a 3-0 lead in Perth with Olivier Ntcham, James Forrest and Leigh Griffiths all finishing off great moves that showed that deep down there is a quality footballing side in there somewhere.
Maybe they just needed to click, and maybe we van look forward to the second half of the season in a way that even a few days ago wasn't possible for some of us.
Alright, wasn't possible for me.
My own major moan, in case you hadn;t noticed the negative tone of the diary of late, was that post winter break, Celtic should have come out guns blazing and sent a message to their rivals that the title was ours and was going to remain ours.
For forty five minutes last night, they finally got around to that. Sure, the rest of the game was a bit flat, but why risk injury and fatigue by overdoing it ? There's more than a few difficult games coming up, and if the plan is to blow the opposition away early and then chill I can live with that, and it means I can get to the pub earlier as well.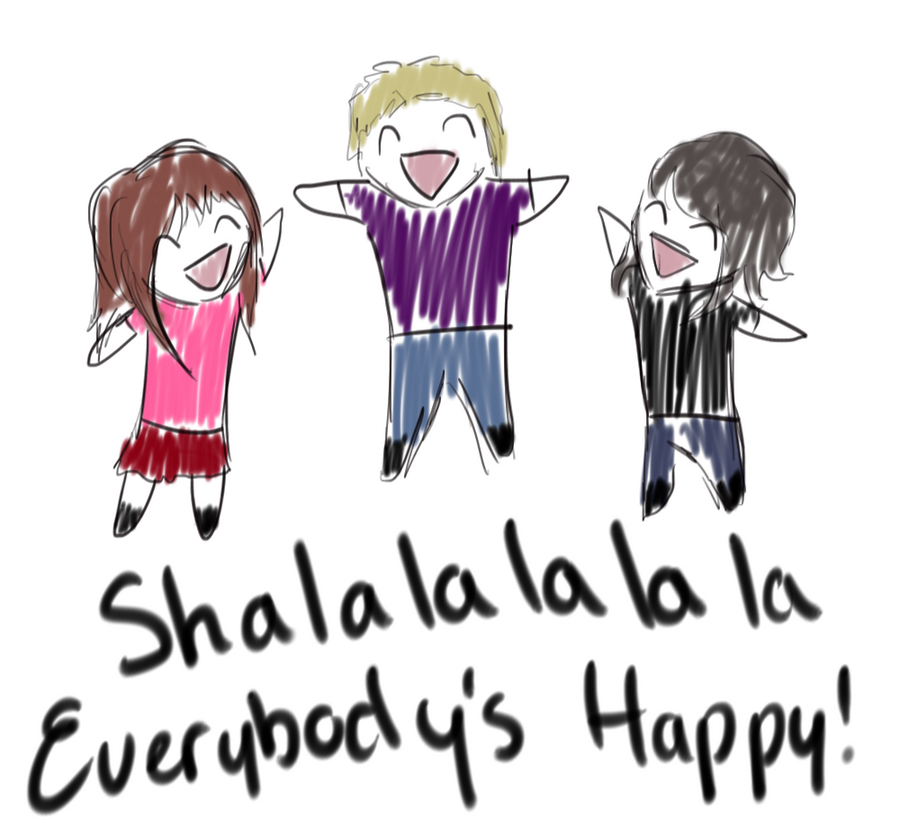 The manager could finally be happy as well, after all the effort he puts in scouting, training, motivating and shaping the way we play.
And his message to me has been neatly covered up as a message tomikey Johnston, who said he was fine and wasn't, resulting in the substitute being substituted, well, he would have been if there were any substitutions we could have made.
Just to clear things up telling someone to fuck off is the Lurgan way of telling the crowd the game is over a bit like the South American cut throat gesture hope this clears things up pic.twitter.com/R1ZTsyxNtZ

— Eton O'Rifle 🍀 (@etonrifle_) January 29, 2020
Last night was the best Celtic have played since that night in Rome, and maybe the manager has managed to get the players attitude back, and if so, then the quadruple is still very much on, especially given the quality of the performance in the two games with Lazio, who had they not been eliminated would have certainly been amongst the favourites for the trophy.
In fact, in that first half Celtic were so good, it clearly upset one fan of new kids on the block "rangers ", who finished his shift early so he could have a good cry…
Fucks that all about…Beaton must have his hun watch oan…blew for half time 44.45? pic.twitter.com/dOjlFN1yjZ

— leewallacesupergrass (@theoldgovanarm1) January 29, 2020
There was talk pre match that Olivier Ntcham was at an advance stage in discussions with West Ham, which is an English football team and not something you'd find on a delicatessens counter, but his appearance in the line up casts more than a little doubt on that story, and anyway, that could literally mean anything from his agent is talking to them right down to someone in a West Ham scarf mentioned him to someone else in a West Ham scarf.
Actually, that's unlikely, as most scarfs in england have at least two clubs named on them, so that supporters who are drunk can be taken to the game they've got a ticket for.
There's an idea for the Lennon North Staffs and Cheshire CSC….
Speaking of ideas, how about Greg Taylor, who has shown in glimpses that he is a far better left back than anything else we have, is now given an extended run in the team ? Last night he got a rare start, and excelled to the point that as long as he doesn't go anywhere near a megaphone, he can fill in more than adequately until loannee Keiran tierney comes back.
Then he can go south on loan for a big fee, and come back in the same way Tierney will, having put a few quid in the bank to stop his agent moaning.
Lennon was encouraging, though the bit about not seeing him cross a ball is a little concerning…almost as though the manager isn't really watching the players go through their paces..
"That was his best performance for me. He can be delighted with it.
"We were working on him a little bit yesterday, and he put three or four superb crosses in, which I hadn't seen before.
"We worked with him yesterday on that. He's a willing learner and I thought his all-round game was very good.
"There were some outstanding individual performances but I couldn't speak highly enough about the team as a whole."
He's good, that much s evident, and I know a thing or two about defenders…despite what everyone else thinks..
These fans react as Jack Hendry announces himself in Australia with "sensational" debut performance
Fans react to Jack Hendry's "sensational" Melbourne City debut – Read Celtic
Jack Hendry appears to have become an instant hit with Melbourne City supporters following his debut performance against Perth Glory. The 24-year-old completed his switch to the A-League side last…
I kept saying there is a player in there as well…
It's on now to the next game, which is against Hamilton on sunday, and it's yet another tricky away tie. but for now, I'm looking forward to it.
By then, the transfer window will be shut, and no one can pinch any of our players, which deep down is always our biggest worry.
Let's face it, the pattern of most windows has been strictly adhered to this time around as well, with Lennon initially saying he wanted three starters in, right up until a somewhat predictable tweet from the club…

Neil Lennon: "If I don't do anything else I'll be happy. I have a great squad with real quality in it. We've got a couple of players in and we've streamlined the squad a little bit."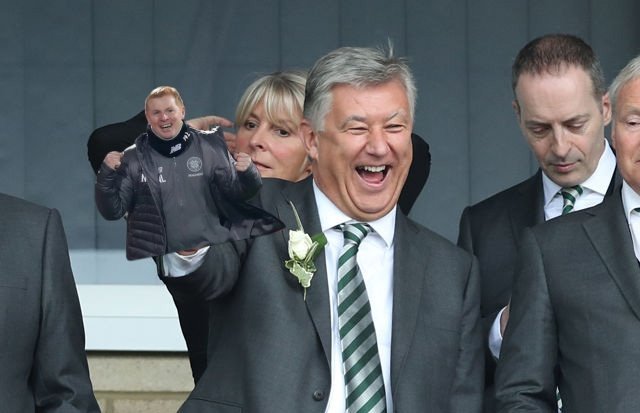 This weekend, look out for the one about trying but not getting it over the line…
But to an extent, Celtic only need a centre half or two and there should be enough in the tank to bank all the domestic trophies and have a tilt at a European run.
Next summer will be the issue, and to be fair there is a new striker and a new midfielder already in place to fill in what are almost certainly going to be substantial gaps in the squad, and that has been a criticism of late where Celtic don;t plan for the UCL qualifiers.
Maybe we have, but just don;t want to talk about it.
Something else that no one is talking about in the media is the welcome resurgence of Leigh Griffiths, who scored again last night and seems to have recovered his mojo.
I'll hold my hands up and admit i thought he was done, but he seems to be channeling his er, energy , in all the right directions now, and we should all be grateful.
Don't take my word for it… (like you would anyway )
Ask Jonathan Afolabi , who recently went out on loan to Dunfermline..
 "Leigh Griffiths is someone who has been a massive help in my time with Celtic. Every time he trained with the reserves, he would still have that level of intensity and quality." 
"Leigh is a real leader. I still remember one reserves' game when we played against Motherwell and I scored – but on the way back in at half-time he was still telling me things and giving me bits of advice on how to catch the manager's eye." 
"That's why you want to be at a club like Celtic in the long-term. Learning from the best can only improve me and make me better. He has just got back into the team, is scoring goals again and I'm really happy for him."
Someone else who made me sit up and think…itself no mean feat…is former SPL chief Roger Mitchell.
First of all, have a look at this article in the Scottish Football Monitor, which discusses the email sent to Lawwell and other club chiefs….who should also be questioned by their own support…that indicates that Scottish football is a sham.
Mitchell, who must be praised for his honesty in his reply, was asked a question by the tenacious resolutioner Auldheid…
Would you have proceeded with LNS or waited for FTT final outcome? If given documents after LNS, having expressed surprise, that challenged LNS would you double down or challenge LNS basis? Would you have avoided decision not to appeal LNS? That is where the problem lies. 
Mitchell responded…
This is what I would have said and done. 1) said our greatest rivals had liquidated and all of the Celtic family can enjoy a moment of schadenfreude. 2) but we recognise that all human endeavour and competition is about rivals and we await them back to beat them again. 2/- the "we don't need them" line was pushed. This was a huge error. 3) I would have be open in saying that the Scottish football model couldn't survive without Rangers. Regan was right. Just again bad comms. 4) Id have told everyone to hold these nose and accept it. Leadership! 
In fact rhats what I did say. "Move on" famously on the radio.
I pointed out…
Move on…await them back…herein lies the problem. I'd fully accept a new club and a new rival, which we have, but this idea of the same club and continuity is ridiculous and promoting the Old Firm ahead of the rest of the game turns it into a pantomime.
Father Paul Stone on twitter added…
It's the "same club" deception which rankles with everyone Roger. Largely agree with the other points re the approach. The "same club" lie though effectively asks every fan to ignore what you saw with your own eyes and lie to yourself, for the benefit of opposition fans.  
And thats the nub of it for me as well.
Mitchell, however, gave us an insight to something we pretty much knew, but it was good to hear it outlined from a man once on the inside…
 I'll be very very honest. Bear with me. I joined a shiny new idea in 1998. I believe in it. I however very soon realised that the whole shebang commercially was about the OF. And always would be. The SPL wouldn't change that. 
it dawned on me that if I was really going to add value to Scottish football I needed to get it playing in a bigger market. Not doing so would mean "too big to fail" as we then saw in 2012. I tried everything. Atlantic league. England. I saw no alternative. I got laughed at. 
  since then we have seen a dramatic decline in Scottish football's competitiveness internationally. Well no shit Sherlock!! And evermore "pantomime" around the OF circus. Have you seen the media up there. It's become WWE around the green and the blue. Nothing else matters. 
so forgive me if I give it the "much ado about nothing" shoulder shrug about all this. It's rearranging decks on the titanic. Scottish football blew its chance in 98-2002 and still doesn't realise.
It's hard to argue with any of that.
As this breaking story kind of illustrates….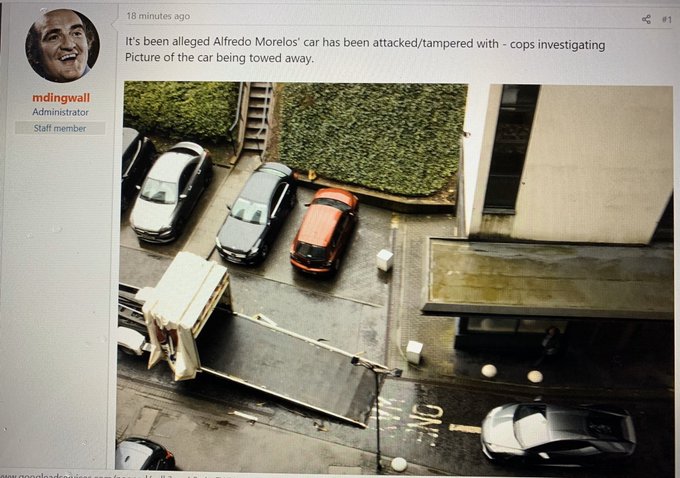 Of course, it looks more likely to me what we see here is a car being moved at the owners request, possibly to a new address.
There are no police cones and no policemen, well, one was hanging around…
…..in fact, the whole story seemed a little odd.
Especially the bit about someone being underneath the motor…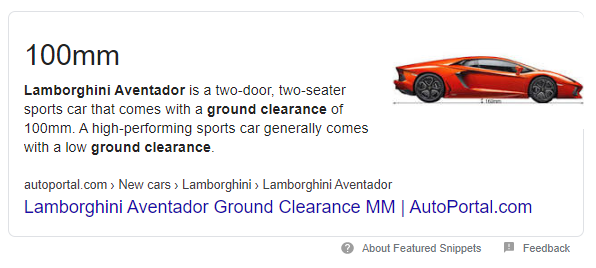 Though to be fair, someone did make a valid point..
Those doubting anyone in Glasgow having the ability to get under a Lamborghini, have never witnessed Lawwell slide under a door at a Resolution 12 meeting…..
And thats not to mention later stories that claimed Morelos chased the suspect, and didn't fall over and claim an assault.
The Fat controllers men swung into action…
Since stepping foot in Scotland Alfredo Morelos has been the target of vile abuse not only on the pitch but from aspects of the media & on the streets…today someone is said to have tampered with his brakes…that's attempted murder. Scotland doesn't deserve this young man.  
Clark adhering to company line…after all, when Traynor finishes his book Ibrox will need a new arse to speak through, which implies that Morelos will leave because of what he has had to put up with and not because his club need the money and he wants to go.
Then again, maybe there is simething in it, as "rangers " fans are not noted for their intelligence, and perhaps we may be on the point of spotting something useful to the police..
Could it be that the Store rang the fellow and told him its Morelos who spells his name wrong ? And in an act of revenge he attacked the Colombians car ?
Could be, and it could also be that the partner of the young lady featured on twitter who had morelos in her, er , bedroom has had something to say as well….
Oh, by the way, the police said;
Which kind of points to the Colombians farewell.
If only there was a gesture he could make to tell us the truth….
Caption from tuesday…
Yeah, disturbing , I know
Not as disturbing as this thought , though…
Monti's/Weered same person different face  
Today…