I say ballbearings because I've resolved to give up swearing.
Which has been difficult after my laptop, presumably having read what I have written on here, decided to lock me out of the internet for a few days. The problem has been solved, for now at least, but I've got no idea how.
So, what did I miss ?
Kris Boyd, the elite analyst from Sky sports, available on most good free streaming sites, had a pop at Leigh Griffiths.
Oh, you hypocrite, I hear you scream, but I'm allowed to because I have an emotional and finacial investment in what he does.
And I don't get paid by a national broadcaster to be impartial and fair either.
Fact of the matter is Leigh Griffiths has one or two issues, and if his way of dealing with it is to abuse Kris Boyd then that works for me, and dare I say it , quite a few Celtic supporters as well.
Boyd launched into a prepared dig at Griffiths live on the telly, and was visibly shaken by the message from Griffiths after he had scored, to which end one wonders of there has been a little bit of behind the scenes afters that we don;t know about, but frankly, whatever Boyd thinks is irrelevant, because we appear to have got our Griffiths back, evidenced through his second goal in two games and his trademark set piece-if you don;t count his first half free kick-delivery which led to Chris Jullien thundering in vintage header from a corner to the accompinment of whatever the French is for "Get the fuck out of the way " .
That swearing ban hasn't lasted long, but it was in French so that one doesn't count.
Griffiths also threw his sock tape towards a bin bag when he was substituted, which, of course , has been turned into a violent attack on a Kilmarnock fan, prompting outrage amongst those intelligent folk who ring the Daily Record hotline…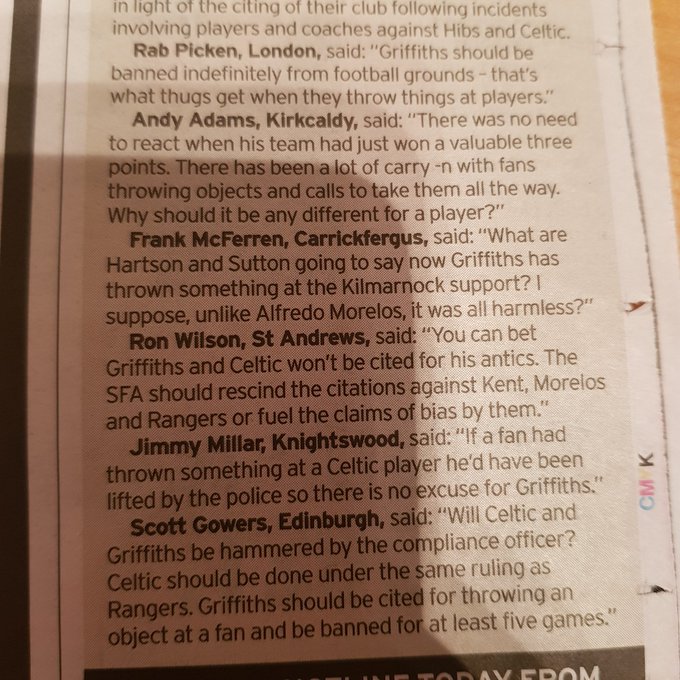 His return to action, knowing what he is capable of, has terrified supporters of a club who are equally terrified of him…
The ineptness or bias of referee Don Robertson was to blame for the harsh tackle on Jeremie Frimpong that led to him being stretchered off after he was scythed down whilst attempting to run down the wing.
The Kilmarnock side had been allowed to foul their way through the game and only picked up one booking.
Celtic picked up two, one for Olivier Ntcham and one for Max Bauer, who kicked the ball and not a player, which is presumably more of an offence than trying to break someones leg.
I don't need to tell you that this kind of laissez faire approach to Celtic's opponents will be the norm in every game from now to the end of the season, whilst our own will be subject to an entirely different interpretation of the Laws of the Game.
Scott Brown went so far as to explain the bemusement of the players… in the aftermath of the Frimpong assault
"If that's me I'm off. Everyone surrounds the ref trying to get me sent off. 
Actually, if he had played like Poer, the assailant, he'd have been off long before that tackle.
"I thought it was a red card at the time, and looking back, for me, it's 100 percent a red card.
"His two feet are off the ground, I've seen it back. To be fair, he wins the ball, but I went to the SFA meeting and it's reckless, there's pace in the tackle and his two feet are off the ground. That's three out of three.
"For me, he's hit all three of them on the head.
"Five or six years ago you might get away with that and it's a great tackle, but now the game is changing.
"You don't want to see that and the lads getting injured, especially picking on a young lad like that." 
"I think I get treated quite fairly, but if it was me, I'd expect to be off. If I lunged in recklessly then I know what I'm doing if I'm doing that.
"You're getting beat 3-1, you've lost the plot, and you are going to try to either smash somebody or try to get the lads going.
"It happens now and then, you lose the head, and I think you can see at the time he's lost the head.
"He's done it and he's walked away from everyone thinking 'oh no, what have I done here?'
"You don't want to see the tackle, and you would rather he came back and made sure everyone was alright, but I don't think he's even walked up to Jeremie or anything." 
"If I got away with a lot I'd be up in front of the SFA all the time, because if you don't get booked for the tackles, they automatically pick you up.
"I run about, I put my body in, but I don't go over the ball and I don't dive in with two feet.
"It's about learning the game, and I'm getting older as well, so I'm getting a wee bit slower. I need to stay on my feet because my big fat a*** can't get up as quickly as it used to. 
The law is there to protect the players. The tackle was reckless, it was done at pace.
"It's one of those ones where it's just waiting for someone to break a leg.
"It would be nice though if they made sure they protect the lads and you don't see those long-term injuries, because you don't want to see that for any team.
"You don't want to see anyone injured long-term, it's a short enough career and you don't want to be out for six months or whatever." 
Not widely quoted, he also made reference to the players not really understanding why the rules appear to change from week to week, but in fairness that also depends on whther or not "rangers " need a penalty.
In fact, he had a lot to say about a lot of things regarding the trip to seventeenth century Ayrshire…
"We take satisfaction from every game we win.
"It's a tough place to get the points, going to Rugby Park on that AstroTurf. It was huge for us.
"It's always been a hard pitch and they've made it even tighter than it was before. They're clearly trying to do everything they believe is right. 
"You could still see the old lines!
"If you're going to do that then you have to do it properly so it doesn't look bad on television or to the fans.
"There are people down in England watching that game and it makes us look bad.
"We need to try and make the game look as good as we possibly can up here so people are impressed to come up here.
"Their stadium is brilliant. They have 10,000 to 12,000 seats and they have good fans as well.
"But they need to do the small things which will improve the game up here." 
They could start with not cheating.
No doubt Peter Lawwell has already privately leapt to the defence of his players, and received quiet assurance that it won't happen again…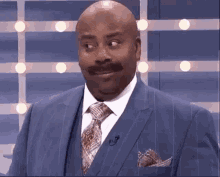 Of course.
Peter is an honourable man, a little forgetful, but honourable.
Like the time he forgot he'd told the AGM that he hadn't seen the five way agreement, and then lo and behold, the darn thing was in his emails all the time.
Sent to him for consideration-maybe even approval-on the 26th of April 2012.
Perhaps he'd like to reconsider his answer to the shareholders he represents…
Then again, perhaps he didn't read it, maybe a little too caught up in his Old firm duties in getting the package moved to England, which of course is dereliction of duty and a sackable offence.
I bet right now he's drafting a statement to clear the air and remind us he's worth every penny of the three and a half million notes he banked last year.
We're lucky to have him, you know, otherwise we could have gone into liquidation as well.
Hang on, he's written Sky a stiff letter, regarding Boyd's comments…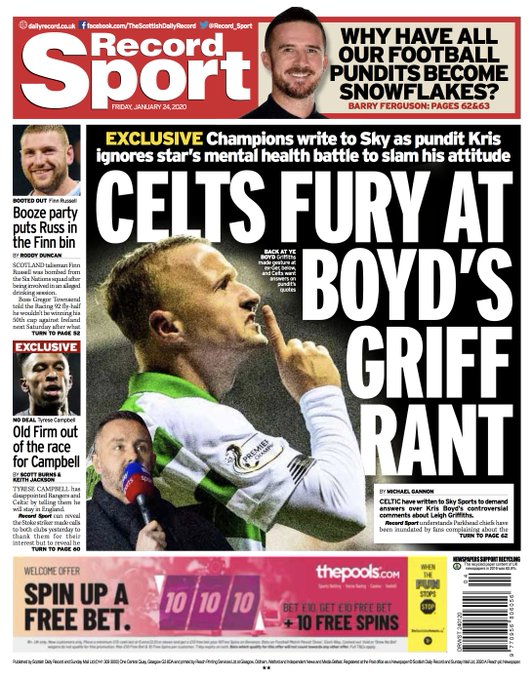 Let's hope the admin staff at sky are a little better at opening emails than his own lackeys…
The transfer window remains open, and Dudu Duhan will be sending Neil Lennon a list of his available players soon, so don't worry, we'll soon have enough to cover the injuries we're about to get, on and off the field.
One of the more bizarre tales, and there have been a few, was that Tyrese Campbell has turned down both Celtic and "rangers ", despite a statement from Lennon saying he's not on the list, and a statement from the Ibrox bank manager saying that they can;t have any money.
Then again, when the media are pulling clubs literally out of a bowl and claiming interest in colombian liability Alfredo Morelos, we shouldn't be surprised..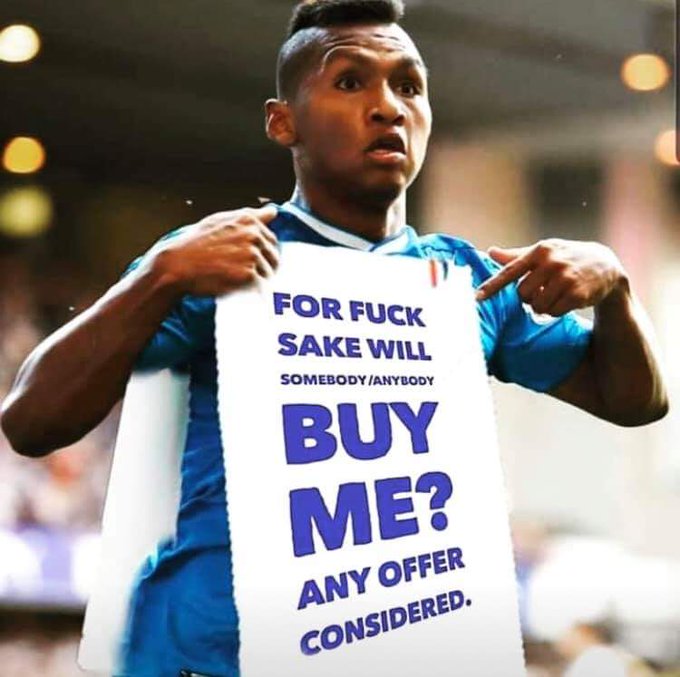 Yes, I know. Swearing. But he said it in Spanish, so it doesn't count.
First name out…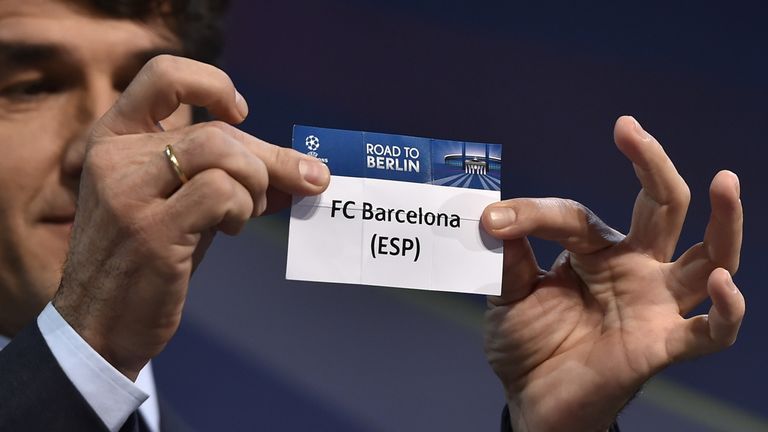 The Spanish club were a little perplexed, and sought clarification..
Latterly, it's Sevilla who are apparently after him… Vital football have a "rangers " page, and they dutifully carried out the lines given to them by the Fat controller, as the Ibrox side look to stave off another insolvency event at the dilapidated old shitpit.
Rangers striker, Alfredo Morelos, is the subject of more interest – this time on the continent – in the shape of a potential bid from La Liga giants Sevilla according to a report on Sky Sports News.
Sevilla have just lost Javier Hernandez to LA Galaxy and are believed to be eyeing up Morelos as his replacement.
Rangers have stated on more than one occasion through Ross Wilson and Steven Gerrard that the Colombian international will not be sold during this transfer window – even for £50m – such is his importance to the side attempting to wrestle Celtic's grasp away from the Scottish Premiership title.
Morelos has been attracting attention from both the Premier League and Europe in recent weeks with Tottenham Hotspur, Inter Milan and now Sevilla linked with the 28 goal forward in the last few days alone.
There's something wrong with the people who write this stuff, there's something wrong with the people who read this stuff, and as for those who actually believe it, I'm looking for investors in my new business scheme, and its so good, and so secret, that I can;t tell you what it is until I've received your money and er, invested it.
It's Friday, already, in fact, it's nearly February already, but don;t let that bother you.
Instead, let's have some nominations for Etims Knob of the Week, and why.
Most conclusive argument will see the announcement tomorrow.
We'll do it this way because I'd just pick the referee from Wednesday night, and that wouldn;t be fair, as I've a feeling he might win it a few times this season.
Caption competition from Monday…
Wee Willie the Weegie, wedgied in Wishaw.  
Today..