There do seem to be an awful lot of anti-Celtic stories doing the rounds.
We've seen all of this before, and no doubt we'll see it again in the future.
Just a fortnight ago, Celtic secured their ninth consecutive domestic trophy. An unprecedented treble treble.
I've lost count of the amount of souvenir issues that have filled the shelves. I'm unable to keep up with all of the tv specials, the radio tributes.
Then again, I wouldn't know where to start. No one would. There aren't any.
David Turnbull is apparently one of the men Neil Lennon wants to bring in to freshen the squad up a bit. Celtic have made one or two bids below the asking price , according to some outlets.
That, if true, is fairly normal practice.
The player, according to the Record, so it must be true, has told his pals he wants to play for Celtic..prompting a reply from Motherwell PR man Grant Russell…who you'll remember , in a previous life said he didn't doctor the letter from UEFA that cited "rangers " as a new club.
So we should take what he says with a pinch of salt as well. A pinch of salt equal in area to Strathclyde, and probably most of Grampian as well.
No, he hasn't.
I don't normally speak out on things like this. But this is made up nonsense and it's embarrassing it has been lifted and repackaged as "news".
Source: David himself, not the made up ones.
Daily Record Sport
✔@Record_Sport
Transfer news LIVE: David Turnbull 'tells friends he wants' to join Celtichttps://bit.ly/2EX4Ych 
Hey…how does that feel, Grant, when you know something is one hundred per cent true and someone in the media says it isn't ?
As far as we can ascertain, Turnbull is just one of a number of players on a list, and not the list that was leaked, that Celtic have made enquiries about.
Speaking of that list that was leaked…ach, there's no point. We hear it's not worth the paper it was written on, which probably explains why someone crumpled it up and put it in the bin.
As for stories that Celtic are worried about information regarding transfer targets finding it's way into the press, that's also nonsense.
It's just another way of trying to cause unrest at the club.
As is pretty much anything else you'll see over the next couple of weeks, as it becomes apparent that Celtic will strengthen, and "rangers ", the great shite hope of the media and the establishment, will be under increasing pressure themselves on a number of fronts.
How bad is it over there ?
Well, the cavalry have arrived.. thanks to Babs McMahon on twitter who spotted them…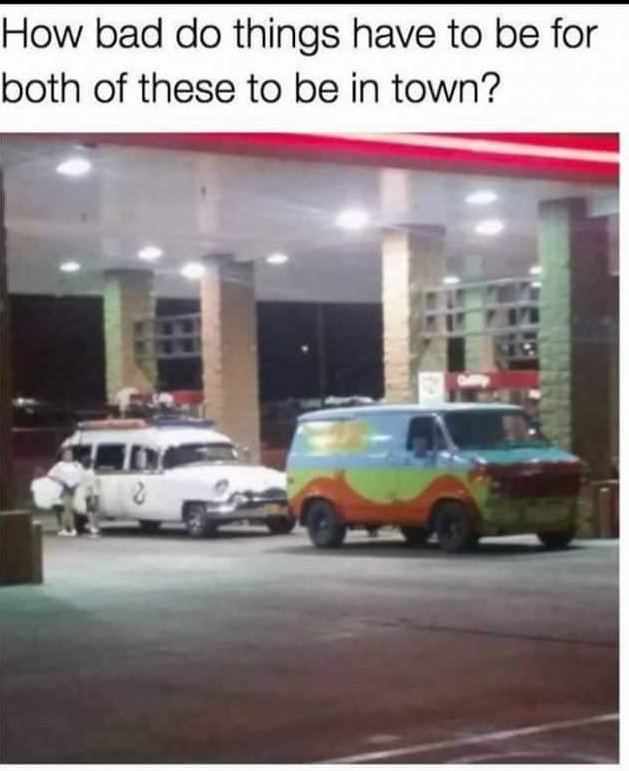 The narrative has been largely anti Celtic, including several commentators claiming that Neil Lennon is not exactly the fans first choice for the managers job, and perhaps this is aimed at hoping the team don;t hit the ground running in the UCL qualifiers.
Sort of planting the seed for dissent.
Paranoid ? Well, history has proved we weren't paranoid enough, this time we're watching them like hawks.
Andrew Dallas has quit international refereeing…
 That allows him to concentrate fully on the quest to stop the ten….
Paranoid ? Or just aware…aware that we aren't paranoid enough.
Whilst over the road, the feel good factor is positively encouraged, despite there being very little evidence for optimism..
Rangers didn't win anything but smiles on fans faces show success of Steven Gerrard
Hugh Burns was impressed by the standards set by Rangers this season and reckons success is near. 
Aye, they just can't stop smiling
They may not have won silverware, but smiling faces at Ibrox is a barometer of the progress made under Steven Gerrard.
Former Rangers full-back Hugh Burns hardly missed a game last season, but it was the reaction to Gerrard's work off the park that was as significant as many of the performances on it.
Burns, a matchday host at the club, said: "There has been a brilliant atmosphere around Ibrox all season and it's great to talk to the bears with a smile on their faces again..
"Gerrard brought such a positive energy to the club when he arrived last summer, you can feel the fans are shaping up for what is still to come. 
Let's see…what could be on the horizon.
The bill to Ashley will be announced soon, as will the end of Rangers Retail..
Pity that, they'd been hoping to make a few quid from this money spinner..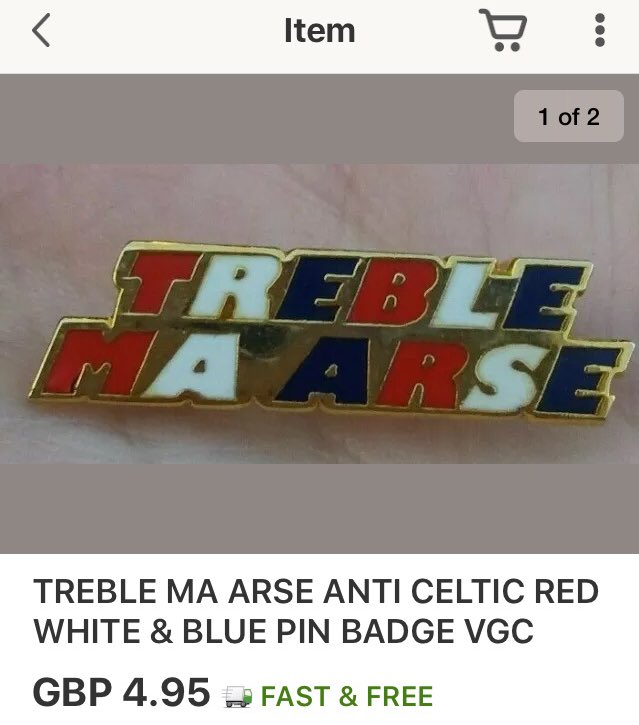 Thats just a part of it.
There's been a vehement campaign to get Celtic to apologise for the actions of several boys Club coaches involved in historical abuse cases.
Whilst in no way absolving anyone of any responsibility towards the victims, I'm a little uneasy at the single mindedness of the agenda, not only in the papers, but now with the involvement of an MSP..
Glasgow politician to meet with Scottish football bosses over Celtic Boys' Club abuse
A GLASGOW politician is to meet with SFA bosses to discuss his concerns about Celtic Football Club's handing of historical abuse involving the team's boys club.
Conservative MSP Adam Tomkins said he had also requested a meeting with Peter Lawwell, the club's Chief Executive.
Mr Tomkins voiced criticism after the Herald and Times group revealed that Celtic had been carrying out its own two-year investigation, in secret, looking into historical abuse cases involving Celtic Boys Club.
It follows a string of convictions for former employees including Jim Caffrey and Frank Cairney.
The probe – which is ongoing – has been headed by senior officials, legal counsel and third parties in complete secrecy as it looks to trawl through years of allegations to reach the truth.
Because of the sensitivity around the claims including potentially both legal and civil actions, only a handful of people have been privy to the operation. 
Mr Tomkins has written a second letter to Mr Lawwell, accusing the club of not putting abuse victims "at the forefront" of it's investigations. Other criticisms levelled against the club include a failure as yet to put in place a compensation package for victims.
He writes: "On the same day I wrote to you, I received a letter from the SFA. They have been in touch to arrange a meeting. It's a pity you have not done likewise.
"How a wholly secret investigation at the best of an insurance company, can constitute a process designed to put the rights and interests of victims at the forefront?" 
Mr Tomkins added: "My main criticisms are: 1. that what Celtic have said about the relationship between the football club and the boys club (ie that they are "entirely separate organisations") does not appear to true and 2. that Celtic's processes have been entirely secret and cannot therefore have been designed to help and support victims, which much surely be the paramount consideration." 
On the contrary, the very fact they have been kept secret could be in the interests of the victims, and also help to encourage others to come forward.
As the Dairy has noted before, the abuse of minors is a societal issue, and if Mr Tomkins is to meet with the SFA to discuss these matters, one wonders if its at all possible to open up the enquiry, as despite what you may be led to believe by the media, abuse took place elsewhere.
Operation Hydrant has identified hundreds of victims at hundreds of clubs, and yet has gone almost unreported in Scotland.
Barry Bennell, the former Crewe coach was recently jailed for his offences, and it's interesting that there is a connection with a Scottish coach who has also been accused of crimes against children…
Maybe some of the professional journalists and politicians who have suddenly taken an interest in child abuse in society may want to follow this up..I have, and there's a lot to think about.
There is clearly a connection between clubs north and south of the border re abuse…and there's certainly a line of enquiry worth following here, for the sake of the victims.
There is mounting evidence of a paedophile ring within British football, one that it appears the police are investigating, and one that several news outlets have already reported on.
There does seem to be a need for a proper , full investigation, and perhaps thats what Mr Tomkins means when he says he wants to speak to the SFA, as it's hard to believe an MSP would want to be seen as allowing his personal dislike of one football club to overcome his own admirable desire to see justice done.
However, as investigations are ongoing and there must be a certain amount of discretion around this, and it's hardly surprising that there is little comment-unless you include politicians and journalists who clearly have some sort of tunnel vision about the whole thing.
Who knows, maybe one day we can see a proper campaign for justice for all those who were affected by these evil men, and perhaps even see all of them receive the help and support they need.
Better late than never..
On Friday we had this picture to , er,  admire…