It's international break time again.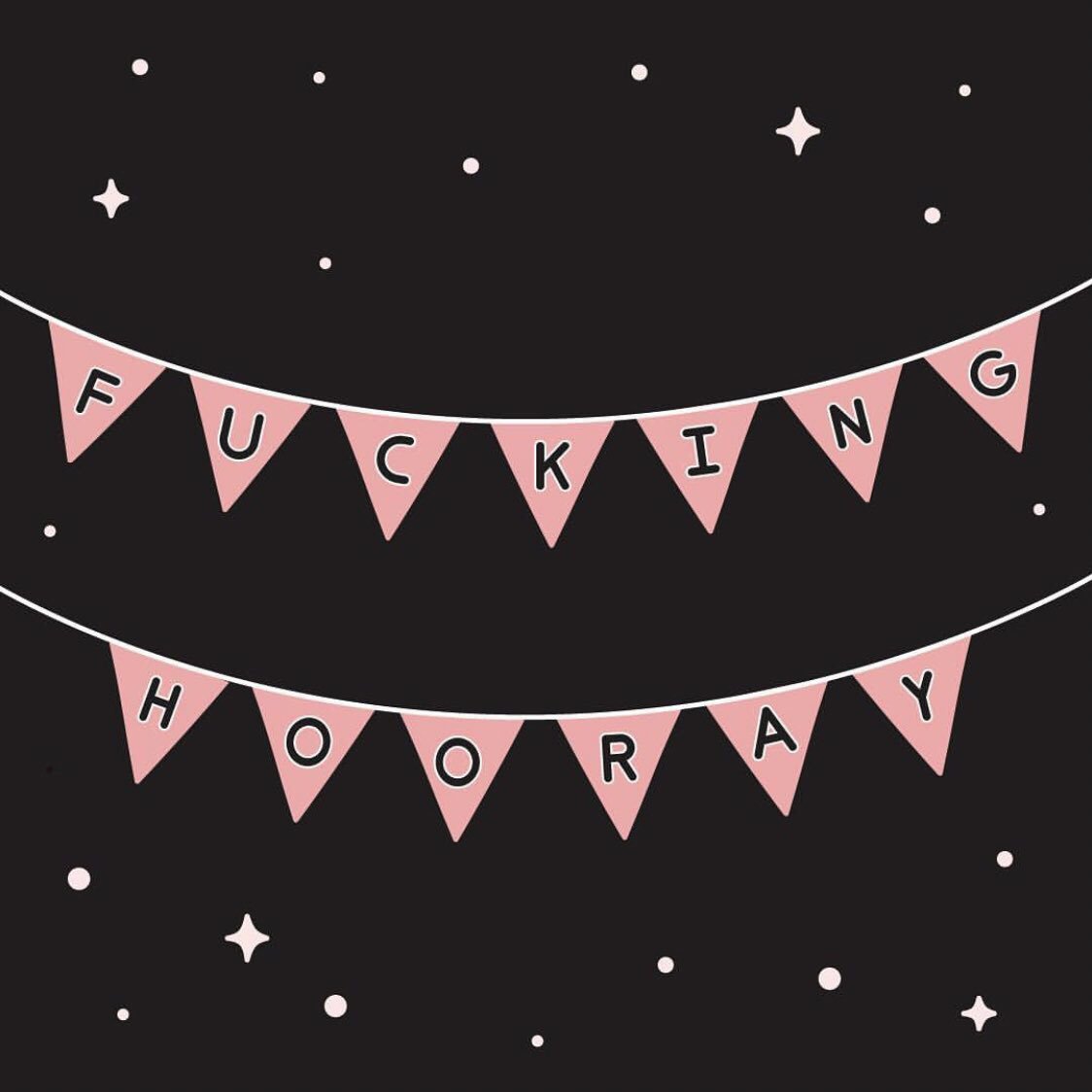 Fortunately, Celtic's late show at Dens Park, featuring a 96th minute winner against a resilient Dundee has given everyone plenty to talk about.
Celtic now go into the break ten points clear with eight games remaining, two of which will be against a demoralised and unhappy "rangers ", whose support are just about beginning to realise that they may have to wait a while yet for their first title. Or even major trophy.
A couple of head knocks and several substitutions meant that the game would be extended by six minutes, which is apparently unheard of in Scottish football.
Except on the other occasions it has happened.
Jim McIntyre, the dundee coach can be forgiven for his rant, as he was clearly upset at his side not holding out for a point.
We never seem to get six minutes added on when we are looking for it. I found it strange to say the least," 
"It was a real surprise. 
Oops…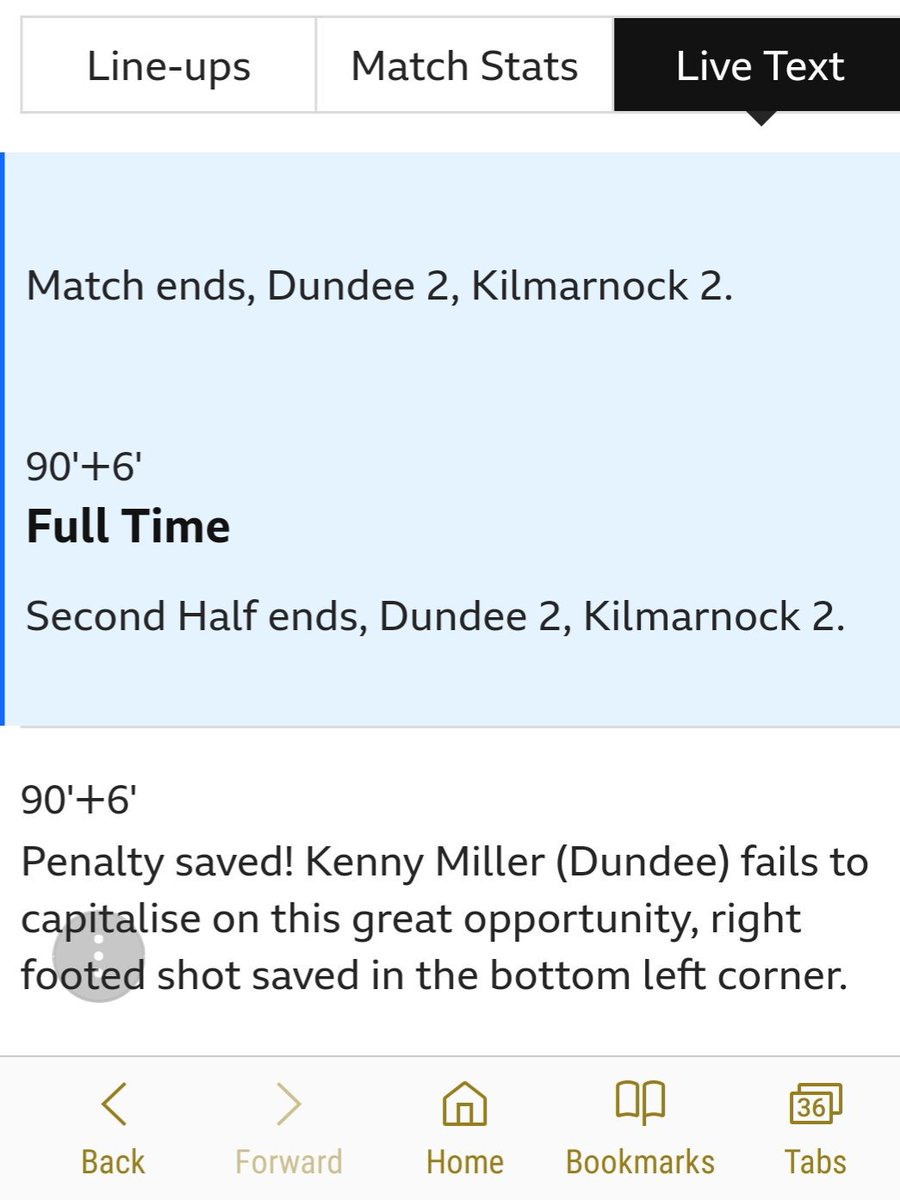 By the way, I'm quite sure Dundee were allowed to participate in those final six minutes on Sunday, to maybe snatch a win, but hey-ho.
they were unhappy on the other side of the river as well.
oops..
Clearly relieved at the late winner, Neil Lennon displayed a turn of speed reminsicent of his playing days..sort of..by racing towards the Celtic support.
He was happy, the support were happy, and it was a joyous moment of shared celebration. The club is heading towards a place in history, and the win on Sunday was not only a part of it, but the determination and endeavour in the win was indicative of what has taken us this far.
But some peepil weren't happy.
One journalist, Tom English, the Irishman who writes for the Scotsman,  claimed Lennons celebration was over the top, which it may have been in his eyes.
Frankly, who gives a toss what English thinks ?
But it does allude to something a lot of us are maybe missing.
Neil Lennon answered the hunting horn when there was trouble and confusion at the ranch.
Celtic were on course for a treble and had started the second half of the season strongly. He had everything to lose.
If he tinkers with the way the team plays, even slightly and it goes pear shaped, then his career is over.
Thats a hell of a risk.
Even now, many don't think he's the long term solution, although they appreciate that he's come here at a moments notice to help steady the ship.
He won't walk out on us when we're in trouble. He certainly won't take any shit from anyone, and he won;t take any notice of the inevitable shit storm that sooner or later the media will throw at him.
While other clubs struggle to get a manager from the same country to run their teams, let alone someone with the club crest tattooed an their hearts, we've got someone who will always act in the best interests of the club, and not in the best interests of his bank account.
Thats rare these days. And we should cherish it.
Sure , he'll make mistakes. Sure, he'll get his tactics wrong, and more than likely sooner or later he'll be on the end of an Etims Knob of the Week award.
But, and its a big but, he's our man, and there are very few clubs and supporters who can say that.
So, is it any wonder he allowed himself a wee cheer at the end of the game ?
Another issue from Dens was the removal of a tricolour from the stand by an overenthusiastic steward.
This flag..
On the same day in New york, Boston, Tokyo , Chicago, Birmingham, in fact everywhere else there were tricolours aplenty in an international celebration of Irishness, a state of mind rather than a nationality, i would argue.
In Scotland, though, it was hauled down by a steward, causing its owner to leap over the hoarding and attempt to retrieve his flag.
Which, in the end, saw him assaulted by a steward and ejected from the ground, in full of of the police.
Later, Dundee said it was because it was covering an advertisement, an excuse clearly thought of with hindsight because the steward certainly never mentioned it at the time.
And thats what they do in Dundee on matchdays.
Oops.
Elsehwere, and the BBC hit back at the peepil last night via the medium of comedy, which of course was always going to fly high enough above their heads to endanger the seagull population.
Alan Partridge, a fictional tv personality played by Steve Coogan has a parody current affairs light entertainment show on prime time television. The charcter has been developed over a number of years into a bumbling and awkward fellow, lacking in tact but abundant in middle age certainty.
In last nights episode, a lookalike Irish farmer was invited to meet Alan, despite confessing to have only recently heard of him, setting the scene for an unconfortable chat between the two, which turned into hilarity as the doppelganger performed a couple of Irish folk tunes which are often heard on supporters buses heading in the general direction of Celtic Park.
Come Out Ye Black and Tans and the Men Behind the Wire got the airing that Rod Stewart and Grace could only dream of, and of course, the peepil were raging..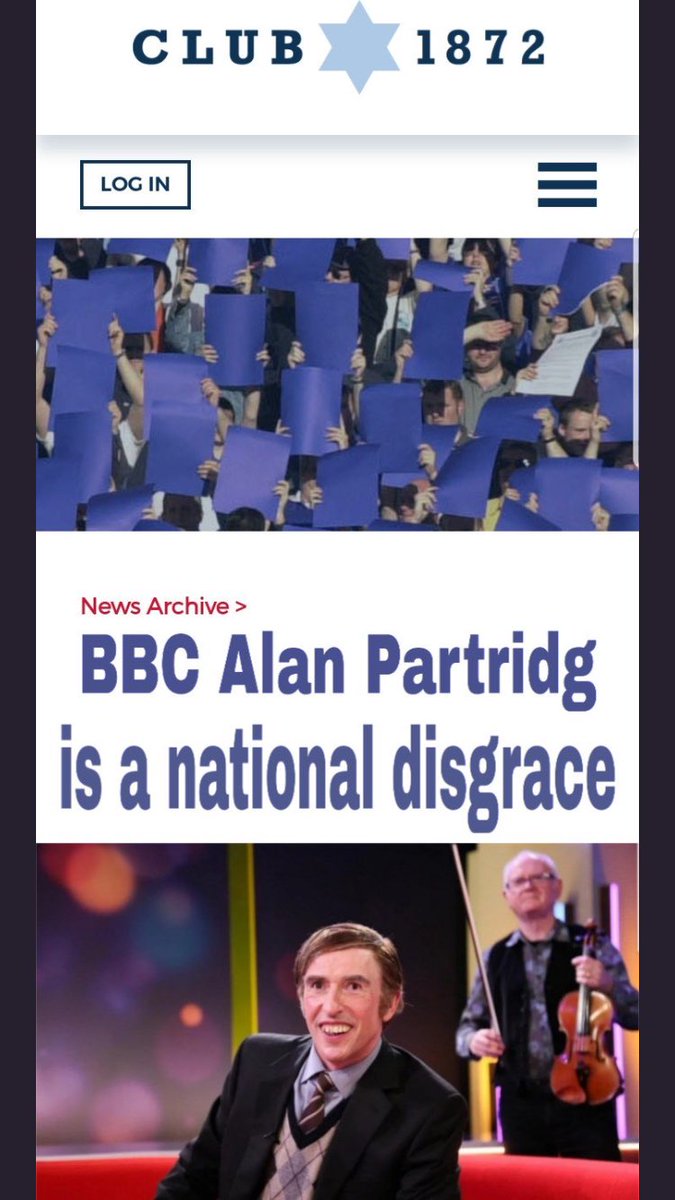 That's actually Martin Brennan, the doppelganger…a fantastic creation designed purely to mock the central character he resembles.
But they don't understand that.
Another nemesis of theirs, Claire Whyte, the compliance officer at the SFA, has met her nemesis, it seems..
I have no love for anyone at the SFA, but i do think we should all email Claire to tell her we support her in whatever she does.
After all, men who pester women should be condemned. Especially if they make a habit of it.
The Green brigade get a lot of stick from several quarters, but dammit if they ain't doing what they do best again soon..
On sunday, we gave you this to ponder..