We've seen the campaign, if thats the right word, to unsettle the Celtic support and paerhaps even staff, which involved throwing various managerial candidates into the hat to be discussed as possible alternatives to Neil Lennon as permanent manager in the summer.
The true horror felt by the establishment at the thought of Lennon holding aloft a tenth successive title trophy cannot be underestimated, and that goes for a number of journalists as well, who have needed little persuausion to plant the seeds of dissent among Celtic supporters.
The last couple of days have also sen reminders that one or two players are still coveted by teams down south, which we all knew, but again it is designed to cast doubt on firstly the players themselves, and secondly the players faith in Lennon.
It isnt based on any real evidence, and as such it isn't working, although many of us may start to feel a little uncomfortable at the frequency of such reports, which will increase as we get closer to the end of the season.
Keiran Tierney, for instance, was said to be the subject of an enquiry from Borussia Dortmund, who the following day were said to have "cooled " after the price quoted was £25m.
Maybe they did ask…maybe thats what they were quoted, although itsremarkable that the price quoted is the same as the price accepted for Tierney from Everton…and now that the player has changed his mind after undoubtedly being tempted by the riches on offer, am I being too cynical in thinking the media are out to unsettle him again ?
Much has also been made of the money apparently raised when Celtic cleared out the management team to Leicester, with £9m reportedly ending up in Celtic's account. £9m that also secures them first refusal on Lee Congerton, who should also be heading to the midlands with his co-conspirators shortly. Leicester have parted with their own head of recruitment, clearing the way for Congerton.
I can't be alone in wondering if there's a story in the transfer business conducted by the clique at Celtic, and will keep a wee eye on how they fare at Leicester.
That £9m would be the £9m the previous manager lost when he kept Dedryck Boyata on for the final year of his contract, so its hardly a windfall. Why any manager would sacrifice such a huge sum of money which represents a massive chunk of his clubs income is baffling. It doesn't make sense, especially when he already had options in that position.
All in all, had this been the pre internet era, when we had to depend on the mainstream media for news, we would probably be a damn sight more worried than we are.
A top manager bailing out while standing on the threshold of historical achievement ?
they would have had a field day in the newsrooms, but supporters now have access to the same sources as the media, and those who write about it do it with considerable more honesty that the paid professionals.
There is little to worry about.
If Lennon secures the two remaining trophies, he will more than likely be the next permanent manager.
If he doesn't, then we'll worry about that if it happens.
The priority is the league, and a win over Dundee on Sunday will move us a considerable step closer to that.
Meanwhile, over on the other side of the city, the exit from the Scottish cup,and the realisation that Steven Gerrard isn't quite the messiah they hoped he would be, has begun to have repercussions.
Keith Jackson, who always does what he's told by his lord and master James Traynor, the Ibrox PR man, has been the first to suggest that Gerrard hasn;t lived up to expectations…
Clearly under orders, Jackson said;
…the moment he placed that ring on Gerrard's finger – and made all of British football pause to peer through the confetti at the super model on his arm – all was immediately forgiven.
Less than one year on, it now feels safe to say the honeymoon period which followed this grand publicity stunt is well and truly over. 
Ignoring the oddly homoerotic theme of the piece-engagement, marriage, honeymoon, divorce- the word is out.
Gerrard is expendable.
And now, even before they toast their first anniversary, the time has come for a more a more sober-headed assessment of Gerrard's likely relationship with Rangers going forward and perhaps even to ask if they have a future at all. 
Alright, not oddly homoerotic.
Weirdly and perhaps uncomfortably  homoerotic…
Of course, they cannot sack him. That would cost a fortune which they simply don't have, largely because he's spent it on duds, but there is every possibility he'll be pushed out by the media, who cannot risk him allowing Celtic to reach nine in a row, let alone ten.
There's a job vacancy at Oldham.
One wonders of they'll run with the story doing the rounds that his old pal and now former Oldham manager  Paul Scholes has left word that Gerrard could do them a job…
A bad run of results now, increasingly likely with the team having nothing to play for, would finish him off.
The bears are revolting, and they're not happy with the club either. (Or company. )
Jermaine Defoe was touted with being their saviour, and he looked bewildered the other night when he said;
I think in the short space of time I've been here, watching other games on TV and stuff like that, I wouldn't want to be in other dressing rooms.
"I think if you look at the quality we've got in the dressing room, the international players we've got, it's a time for the football club to be excited.
"The fans should be excited. 
Yes, it's a disappointment after the Aberdeen defeat, but I just think it can take time for things to build.
"You can get the best players in the world and put them together. But it's not going to become an unbelievable team overnight. Sometimes it takes time.
"And you've seen that with the best teams and best players.
"But if I was a Rangers fan, watching the games on the terraces with a season ticket, I'd definitely be excited. It's a club and a team definitely going places." 
Defoe, Gerrard and a few others genuinely have no idea how bad its going to get for them.
Wait till they find out they are catholics…
Which brings me to this weeks Etims
Knob of the Week 
another collective award for a group who's great work in calling out and stamping out religious hatred in Scotland knows no beginning..
Depressing to hear reports of more sectarian abuse at football last night. This time directed toward Rangers Manager Steven Gerrard. Pathetic to turn up at a game to spout this crap.
Astonishing.
They finally hear sectarian songs flowing from the stands at ibrox, and its all down to the away support !
There are no words. There are really no words.
Congratulations to nil by mouth.
So bloody useless you're not even getting capital letters.
this weeks Etims
Knob of the Week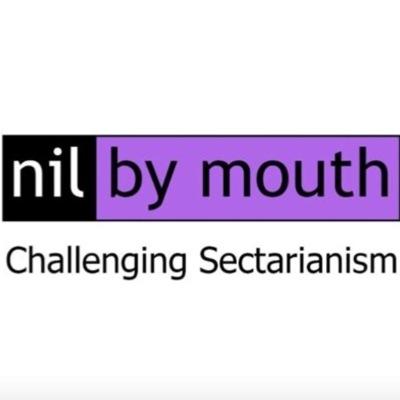 But only in one direction…
Then again, its not just them.
The Herald reports..
Police probe 'pathetic' sectarian chants directed at Rangers boss Steven Gerrard by Aberdeen fans
While they are listening to the tapes, perhaps they might just pick up on something else, perhaps a spot of evidence that could lead to a major investigation into a sectarian hotspot…
This defelction from the real issue has played into the hands of the establishment.
Now they can say we're all as bad as each other and not have to isolate the real problem, which could have been put to bed around seven years ago.