Tomorrow night sees Celtic face Rosenborg in the second of three preliminary matches to reach the lucrative UEFA Champions League group stages.
Already this week we've seen the media tear apart the support, try to flog our top striker and praise Rosenborg forward Nicklas Bendtner, who would have been the next Zlatan Ibrahimovic.
Little praise for our own side, which contains a now seasoned bunch of chaps who know not only what they have to do, but how to go out there and do it.
The establishment are truly terrified at the prospect of millions of pounds pouring into the clubs bank account, and are hell bent on doing their bit for their cause.
Title Stripping is on the agenda-or not -depending on who you believe.
It's the Scottish Mainstream Sports Media, so why would you believe any of them ?
We'll come back to that, but first of all, there's a big game tomorrow night.
Later today, Etims man in Norway will tell you everything you need to know about Rosenborg, including how to spell it properly, so keep your eyes open for the only truly comprehensive and accurate low down on our opponents.
Compare what he says with the cheerleading from the SMSM…
Pressure is all on Celtic and Rosenborg will be more than a match for Hoops in Champions League showdown
Norwegian international defender Eggen Hedenstad is certain the Trondheim team can spring a surprise against Brendan Rodgers' men.
We might actually continue this theme of getting locals to tell us about European opponents, as long as we play an English team.
If you want to know what they think of us, and again, its free from SMSM spin, then read this, from Kroneball
But first, get those tissues ready. And no, its nothing to do with Helen Flanagan.
One of Celtics great servants of recent years slipped away just as he had spent his time here.
Quietly and without fuss.
It was us who were blessed, Emilio.
Thanks for everything, and good luck in the future. Don't forget to pop in every now and then, as we never really said goodbye.
Tomorrow night Scott Brown will become the Scottish player with the most appearances in Europe. It started with Hibernian and continues with his 84th game against european opposition when he leads the side out against the Norwegians tomorrow.
Well done, its a fantastic achievement.
Lets mark it with a win. A convincing win that knocks the spirit out of Rosenborg.
So, Moussa Dembele, Marseille…
Lets take a different perspective. From sports witness…
Moussa Dembele's potential Celtic exit is once again being pushed by Sky Sports. After making an over the top fuss around the player at the end of the winter window, Sky have repeatedly given perhaps more attention than is deserved to Dembele's Celtic Park situation.
That's not to talk down the player, Brendan Rodgers has done very well with a youngster who was already well respected when arriving at Celtic, but the interest, and potential immanency of a deal doesn't seem to match Sky's coverage.
Take Marseille, the French club have been linked sporadically this summer, and they're the ones Sky are pushing. However, claims that Marseille are currently holding talks with Dembele don't fit with reports in France.
The French media are usually all over potential big incoming transfers but it was hard to find anything fresh on Dembele to Marseille on Monday, France Football conducted a poll of fans to ask if the move would be a good idea, and that was about it. 
Tuesday's edition of L'Equipe explains that Marseille did meet with Dembele's representatives three weeks ago, explaining the club's project to them, a transfer 'presentation'.
That meeting with the Celtic player's agent wasn't followed  up, L'Equipe make a big point of saying 'yet'. Celtic asking a fee of £20m seems just about reasonable for Marseille, but, despite what Sky claim, it may not be considered reasonable by the Scottish Premiership club.
You'd have thought the SMSM would have mentioned that.
I've no idea whether or not Dembele is looking to move, or if the club are looking to sell.
Point is, neither do the SMSM.
We've mentioned the way they talk up rosenborg, and my mind goes back to an open meeting at Celtic Park when Ronny Deila looked completely bemused and spoke of his bewilderment at the way the media and the authorities were loathe to back their own champions.
Things haven't changed.
Brendan Rodgers is fully aware of that. By setting up a ring of steel around the ranch, there is little chance of any players being affected by any of the talk in the papers.
Thats why the talk is all of title stripping.
The SPFL board met yesterday, significantly wothout Celtic being represented, after Peter Lawwell decided he didn;t want to be a part of it.
Oddly enough, no one in the media has asked him why, so its been left to fans to specualte on the internet, which has led to some bizarre theories, but no real conclusions.
He's joined the SFA Gaming board.
Read this, and pay attention to the detail. You might spot why…
Do you get the feeling there's a storm coming ?
The SPFL are not going to strip titles, they will say there is nothing in the rules to enable them to do that.
However, an investigation into the use of improperly registered players can be implemented.
And if a club is found guilty, a consequence of that would be the altering of results, and a consequence of that will be a recalculation of league tables and cup competitions where ineligible players were used.
Which would, in turn , lead to a reassessment of who won what…
Do not fall into the trap of asking for title stripping.
Ask for an investigation into the use of improperly registered players.
After all, its not about getting answers where the Scottish football authorities are concerned, they've proved to be somewhat averse to that idea.
Its about asking the right questions.
Questions which cannot be open to interpretation, questions which must be simple and direct.
Were improperly registered players used ?
Thats it.
Now, in the meantime, we must wait until Wednesday before the SPFL formerly announce how they intend to move forward.
Just in time to affect the mood of the crowd at Celtic Park.
Well, lets see what we can do about that.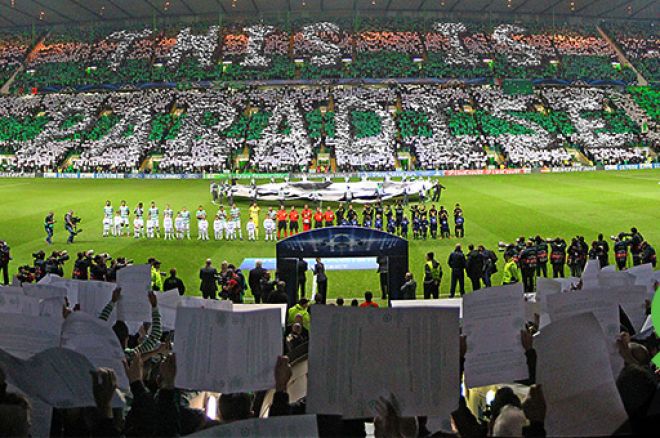 We hear that at least one club, who I'm not going to name, are dead set against any form of retribution whatsoever.
oops.
I forgot to congratulate Les Gray, of Hamilton, who is now on the SPFL board.
I'd like to wish him well, and in particular wish him the very best of luck in trying to shift tickets to Celtic fans for the visit of the Glasgow club next season.
The preliminary jousting is over.
Time now to go to war.
If the SPFL do not open an investigation into improperly registered players, then Celtic should refuse to take any tickets for any matches outwith Celtic Park. 
No exceptions. 
We might be stuck with Scottish football, and its unique way of doing things, but we don't have to pay for it. 
Those of us who cannot make it to all of these games should immediately cancel Sky.
Again, we don't have to subsidise other clubs.
Sponsors of the SFA or SPFL ?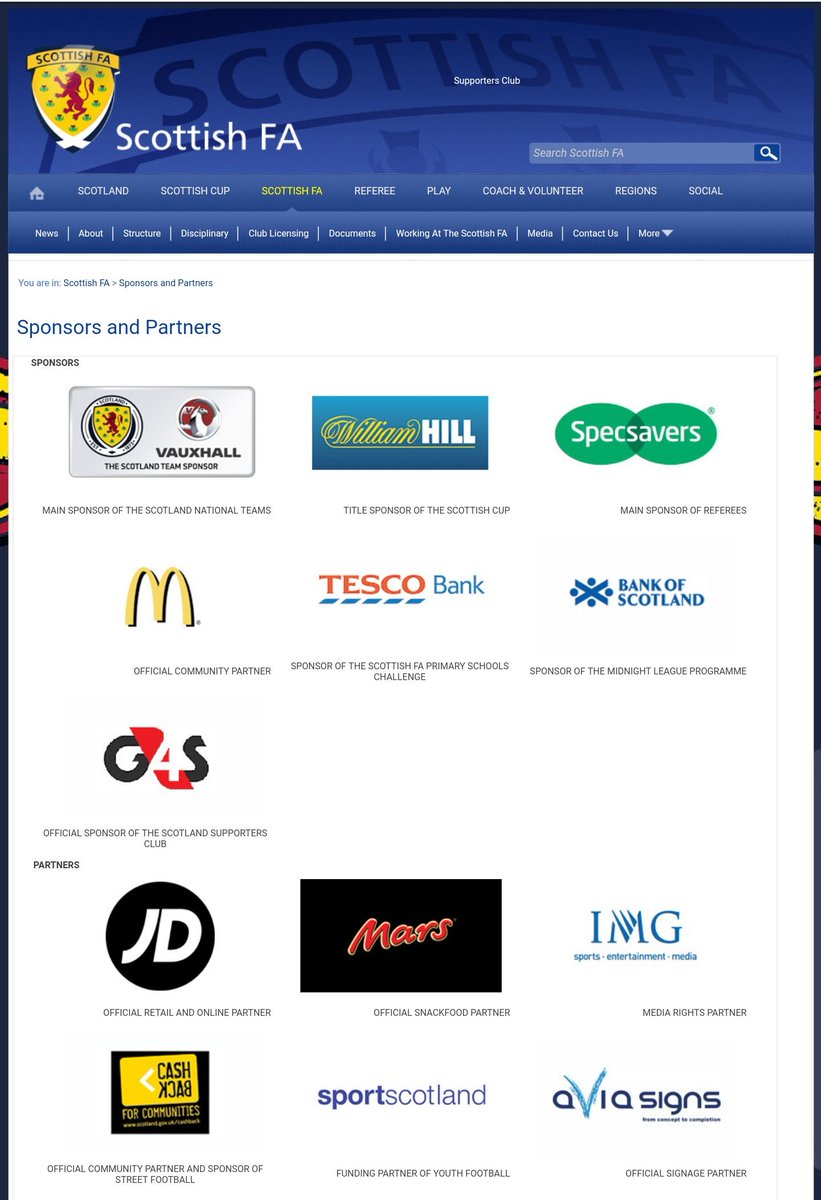 Email them. Tell them why you will not be using them any more.
Newspapers ? Radio shows ?
They've had five years to report on this.
Five years of encouraging the myth that all is well in Scottish football.
Email their London paymasters and ask them why they have ignored the story.
And do not buy their papers, do not listen to or ring uptheir shows and do not , under any circumstances watch Sportscene.
Because its shite.
The second war is beginning.
The rebels must win.
Yesterday, we showed you this picture..