Stevie Clarke's cloggers crashed out of the Euros last night, having clattered their way into everything that moved for a few games, before exiting with a solitary goal, a solitary point and demands that clarke is placed into solitary confinement.
Indeed, we couldn't boogie after all, and despite having two games at Hampden and one just down the road against a piss poor English side, it was a massive failure on the big stage again.
Frankly, we're better off out of it altogether for another twenty three years.
But it did serve as a welcome distraction for the media, and most importantly the SFA/SPFL.
While eyes were focused on the tournament, there was news that a sponsor has been secured for league football in Scotland, and its not a bookie….
The Scottish Professional Football League (SPFL), the organising body for club soccer in Scotland, has named online car retailer Cinch as its new title sponsor.
A five-year deal, which will run until the end of the 2025/26 season, has been agreed.
The contract, which will span all four divisions – the Scottish Premiership, Championship, League One and League Two – represents the largest title sponsorship deal in the SPFL's history and has been welcomed by chief executive Neil Doncaster, who faced criticism for failing to secure a title sponsor last year.
I don't even know how to pronounce it, which is never a good sign where sponsors are concerned.
Doncaster said;
This is an enormously significant partnership for our member clubs, and for Scottish football as a whole.
"Our discussions with Cinch have been extremely positive and the duration of the sponsorship agreement demonstrates their long-term commitment to Scottish football.
"Despite the economic situation and the challenging nature of the global sponsorship industry generally, this is the largest-ever sponsorship in the SPFL era.
"It's a ringing endorsement of the enduring popularity of Scottish football, not only north of the border but right around the world.
"It's an exciting time for the Scottish game and I look forward to building on this new partnership as we continue to showcase Scottish football and maximise its exposure to a global audience."
There's no mention of how much its worth, though it's thought to be in the hundreds.
Though they do promise
Faff-free returns with a 14-day money back guarantee  
If only the SFA/SPFL came with the same promise.
So, a second hand car dealer that doesn't want you to look at what you're buying before you buy is now a partner with an organisation that would rather you didn't look too closely at what it does.
Colour me surprised.
The end of involvement in the Euros also means that the Celts involved with Scotland can now get a bit of a break and recharge their batteries after their , er, exertions over the last year or so….hang on….actually they can report for training in the morning and get down to some real work.
Ange Postecoglou has taken up his role as manager, and might be getting an idea of what he's got himself into by now.
One major difference in this years tournament has been a lack of Celts playing for other nations, something that has been a feature of previous finals, and gives an indication of how much work has to be done.
Ange will assess what he has, but with a number of players already gone, and a few more packing their bags and heading for Central station, it may be a while yet before he sets out a plan.
There are rumours that Oddsone Edoaurd may sign a new deal, which would be a boost for all concerned, but if its purely to make sure we get top dollar for him next summer, then one would have to question whether his heart would be in it.
If we are to rebuild, it might be worth starting as we mean to go on, and putting the foundations in for a side that will play together for a few years, as opposed to making it up as we go along, something that has , judging by the amount of loannees, been a company policy of late.
Ange will not have a great deal of time to assess what he has, and rather than looking at ability, he may choose to look at attitude as the key, which may see players of lesser ability promoted simply becuase they want to play for Celtic.
After last season, I think I'd prefer that.
The clear out must also apply behind the scenes.
There was talk that Gordon Strachan would take over as technical director, taking the Strachan contingent at the club to three, with one son designated laptop holder and the other a scout.
Neither of them have contributed anything of note, and the senior Strachan might be good for a one liner now and then, this job requires someone who can complete a coherent sentence, so it may be a step too far.
Mind you, Frank MacAvennie said;
"That's not happening. There are going to be so many half-truths and maybes until Ange gets going.
"Gordon is doing well at Dundee so it's a strange one but I was told yesterday by my sources that it's not happening. 
Which, of course, means absolutely nothing.
My guess is that having travelled halfway around the world to take up this job, Ange is going to stamp his authority on the club, the players and the media very soon.
He doesn't seem like the sort of guy who does things half heartedly.
Well, I fucking hope he isn't.
One thing we have heard is that Dominic McKay has been reaching out to bloggers and other influential supporters.
Whether it's to genuinely seek out what people think or simply to get them to toe the party line isn't known, largely becuase he hasn;t asked anyone at Etims.
Then again, until he changes the locks on the boardroom and ousts those who pose as directors, he needn't bother.
I've had enough of CEO's who promise one thing and do another….. I'm sick of a board that would rather perpetuate the old firm brand at the expense of our own supporters and shareholders.
Whilst Ange has a team to rebuild, McKay has to rebuild trust between a club and it's support, a support that feels less and less that Celtic are the same club our fathers and their fathers supported as the years go by.
Resolution 12 and the five way agreement are just two examples of disconnect, and there are many others.
Before McKay rings around, he should maybe learn a little history.
And now, a caption competition….
The last one …..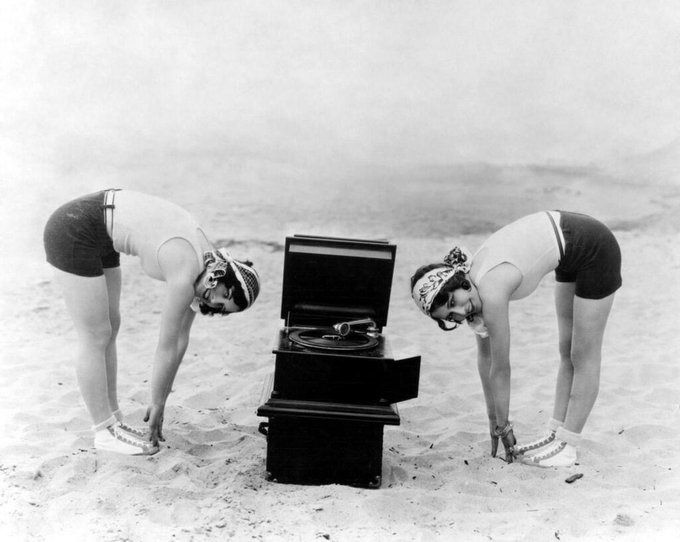 Karl King  
 The rebuild continues at pace with the introduction of the new sports science department    
Today….