It seems that Celtic are about to announce the arrival of Eddie Howe as manager, or coach, or whatever, and it follows that an announcement regarding a director of football will follow shortly after, if not simulataneously.
And Dominic McKay wants to start work immediately, which is either a sign that he's keen to get things going, or that someone has decided that the problems are so great we can't hang around.
Either way, thats a good thing.
John Kennedy , as agreed , will probably stay in charge of team affairs until the summer, but with things going a little awry at the Scottish cup draw and Celtic facing a trip to Ibrox a little earlier than scheduled, maybe there's a real desire to finish on a high.
Or at least, a little bit higher than how we feel now.
Celtic have been drawn against one of the wee Rangers in the Cup, and although i'm not sure if it's Cove, Brora or International, whichever one it is will be desperate to get their name on the old trophy for the first time.
Or , given the non adherence to the laws of mathematics in some places, the 55th.
The media are doing their level best to remind Howe that there's a job going at Crystal Palace, which is a football club and not a hotel, and that has led to fears among the Celtic support that he'll take the job there instead.
If he does, he was never the right man for Celtic anyway, so we've dodged a bullet.
If he doesn't, then we've got our man.
It's a win win as far as I can see.
It wouldn't be a bad thing for those who will be in charge next season to get started immediately…there's a lot to be sorted out.
It's well known that players such as Edoaurd, MacGregor, Christie and probably Ajer want away.  thats four senior players added to the loss of the influential Scott Brown that could mean next season will turn into a transitional period, and with the automatic UCL group spot up for grabs, the club cannot afford to take chances.
Brown is a bit of a mystery.
He's going to coach at Aberdeen, yet it's possible  a similar role was probably on offer at Celtic. Why move ?
Under Ronny Deila, certain players, Mulgrew, Commons, Stokes and Brown, had a rather undermining effect on the manager, and Commons is still at it in the media.
Rodgers, on arrival, removed three of them and put Brown in his place. Brown, to his credit, responded well, more than well, in fact, but with the return of Lennon, standards dropped again, and this time round the aging captain probably feels he won;t make the grade under Howe, and can;t be trusted not to be a poor influence.
Edoaurd , and the rest of the French speaking crew have made no secret they want away, but are perhaps open to persuasion, whilst Ajer will have taken note of Norway manager Stolde Solbakken when he told him he;d picked up bad habits at Celtic, and needed to move.
Again, thoise habits can be ironed out by a proper coach, but if Ajer is to stay, he needs to be given the captaincy. On a good day, roaring forward, he is reminiscent of Roy Aitken, when defending with passion there are touches of Johann Mjallby, but on other days he's just plain Scheidt.
Then there's Ryan Christie, not satisfied with aiming for the stars with his shooting attempts, he's aiming for them financially and angling for a move south.
Again, though, he may be open to persuasion.
Calum MacGregor has wanted away for a while, and he isn't captain material, so the rumoured thirty million or so for the midfielder and Edouard in a combined move to Leicester may well be the reason Howe was able to receive budgetary assurances from Desmond…
Whatever happens, it might as well happen now as during the UCL qualifiers. If players really want to leave, get them out.
Thats the first step, sort out the team.
Season book and merchandising income will follow of thats done right.
That leaves the third major issue to be faced, the ongoing influence of the dark side at Hampden, which must be faced head on.
With Andrew Dallas certain to be the Ibrox player of the year, their only domestic defeat came when he was injured, there has to be more pressure put on the SFA/SPFL to sort itself out.
Five Ibrox players broke Covid protocol. It took over a month for them to be charged, and even now at that, Steven Gerrard is brazenly asking for him to be let off…
"Nathan is growing and growing. It's a shame that he's going to miss games moving forward.
"(The appeal) is something we're still discussing at the moment. We're in talks with the SFA over a date.
"The reason for the appeal is we think it's harsh in terms of what went on on the night.
"I think everyone assumes because of what happened with Jordan Jones and George Edmundson that everything is the same, which isn't the case.
"We don't think everything has been taken into consideration when you are talking about the boys in terms of age and how damaging it could be for them in their careers moving forward now.
"You're talking about one of the brightest prospects ever in terms of right-back. This kid is going to go and play for Scotland and all of a sudden the SFA wants to ban him for that long. I don't get it."
What he doesn't get is that suddenly he's got to adhere to the rules, and given his outfit have got away with so much this year, it's come as quite a shock.
That, of course, is for later.
Right now, we need to get our own house in order.
As soon as possible.
Caption from Saturday…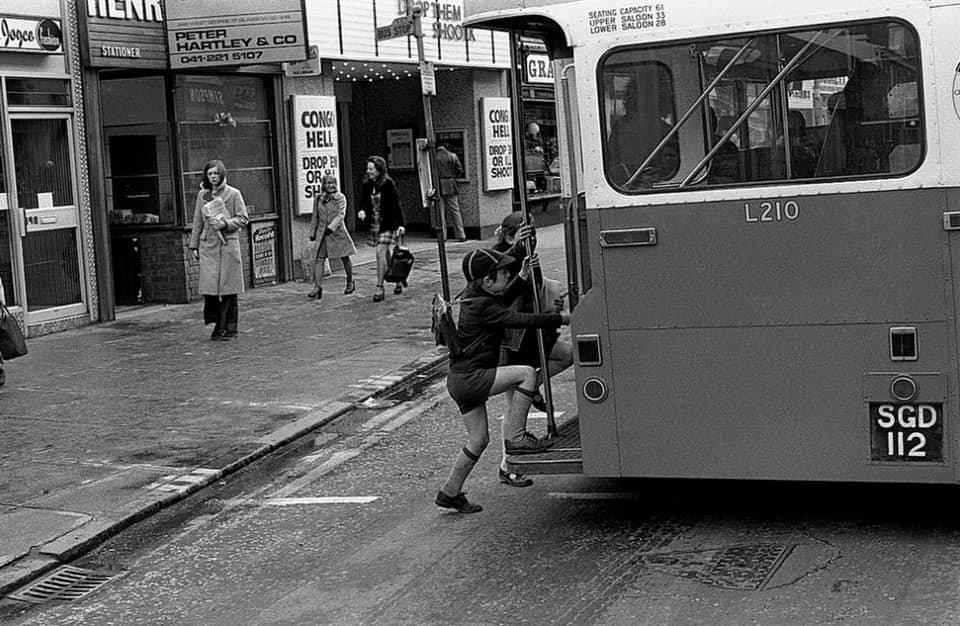 Caption
Is this no the 55?
Naw it's the number 1
Today….