When the mainstream sports media knocks out opinions as news, there is usually something they're trying to deflect attention from.
After several pitch invasions and a multitude of objects thrown by the supporters of one particular club, others have joined in, apparently safe in the knowledge that as its Celtic players on the end of batteries, cins and bottles, little will be done about it.
Scott Sinclair (again) was the victim at the weekend, when a bottle was launched towards him while he lined up to take a corner at Easter Road.
Stewards and police immediately rushed into action…
Incredibly, this has no developed into a demand for strict liability, where the clubs are held liable for any actions by their fans.
Arguably, the threat of fines and stand closure would put people off chucking things at players, or invading the pitch.
Oddly enough, the issue didn;t really cause any concern, certainly in the media, until the over exuberance at Rugby Park when Celtic fans celebrated a late winner.
With Hibernian fans the guilty party this weekend, the rage intensified.
Although not quite intense enough to condemn "rangers " fans who hurled seats at Aberdeen fans after their game yesterday.
After the Offensive Behaviour at Football Grounds Act was repealed, the Scottish government and the police were a bit miffed. Governments don't like to get things wrong, and like to admit they got it wrong even less.
With the police  missing their chance to vent their own frustrations on people who are having fun, when they cannot as they are too far up their own arses to relax, they will have support in the name of public order, and we'll see a flurry of football related arrests to justify any further legislation.
Any opportunity to introduce further legislation will be grasped with both hands, but if its only one club it becomes a "local " issue, and thats not enough for them to satisfy their agenda.
My fear is that of the clubs do not embark on a policy of education, initially warning fans that these actions are not acceptable, they will take serious action.
Self policing would be ideal amongst the support, but its not always possible.
The message is simple, don't act like an arsehole at the football.
Clubs need to take the initiative before its taken out of their hands, and unfortunately, one club may not yet have matured enough-its only a toddler relatively speaking-to accept it has a problem and deal with it properly.
If it doesnt stop, we'll have the fenced perimeters around the ground again, or heavy police presence the clubs will have to pay for, a cost they will pas on to the fans.
As yet, nothing has been done about this behaviour, or about sectarian singing at matches. I'm not going to go into what is a sectarian song, and what isn't. Suffice to say that we shouldn't be handing our critics ammunition to throw at us and justify their own actions.
As Stein said, there are more than enough Celtic songs to sing.
When the crackdown comes, it'll land everywhere, and our own club won't escape.
If we don't fall into the trap they've set, we cannot be caught.
After all, how can anyone take a media outlet seriously on sectarianism when they employ a guy who features on this poster as a neutral commentator ?
If Radio Clyde want to be taken seriously on this subject, they should terminate the employment of Rae, and say why. 
Until that happens, they have absolutely  no credibility on the issue. 
You can ring them up and tell them that, but you won;t get on…unless you tel them you're complaining about this banner..
Unacceptabe, of course, but the media were so furious they forgot to check even the most basic of details..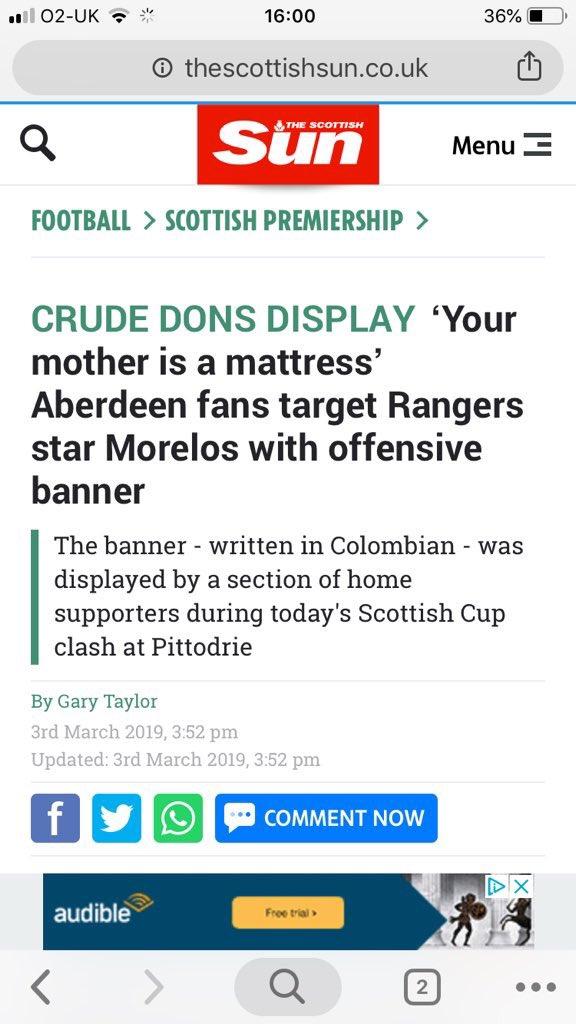 Later, the paper realised their mistake and had another go..
CRUDE DONS DISPLAY 
'Your mother is a mattress' Aberdeen fans target Rangers star Morelos with offensive banner
The banner – written in Spanish – was displayed by a section of home supporters during today's Scottish Cup clash at Pittodrie
Another non story is the debate surrounding the manager for next season.
At the moment, we've got a manager. A manager who wants to be here, and one who has guided the players through a tough week after all that has gone on.
Had Lennon even wanted time to think about coming back, we could have been in trouble. He took a tremendous risk, personally and professionally to sit in the managers chair, and maybe instead of pondering who should be the benefit of our love next season, we should love the one we're with.
If we're not careful, we could end up with serial loser Davie Moyes….he apparently said he wants the job, but there are no quotes to this effect.
Other names, such as Jose Mourinho, who won a few friends when he said that he wouldn't have done what is rapidly becoming known as a "Brendan " within management circles, and would have told Leicester to wait.
Seriously, he wouldn't come here, and I can't think of anything more nauseating than that man lifting our tenth successive  title.
This one will run and run, but its not designed to unsettle the squad, as they won;t pay any attention to it.
Its just the hacks have realised that they, and their readers, hate the thought of Lennon being in charge for the ten than they did the other fellow.
Celtic director Brian Wilson has been in the news…
Brian Wilson: Football alone doesn't cause and can't cure sectarianism
In the article, which you can read here..Wilson article..he points out that society has a problem, and not just football.
His main point is…
The pretence that football clubs can wave wands and eliminate sectarianism, racism or social dysfunctionality only serves to shift responsibility 
and its difficult to argue with. Football is merely the go to place for anyone who fancies a moan about sectarianism, and hopefully an easy solution to a problem that underlies Scottish society.
Its not the roar of a crowd thats the problem, its those quiet words in secret societies that do the damage…
Later this week, you can expect him to suffer criticism for this piece, and as those who call out the problem often find, he will be accused of being a bigot, largely because he's been fully aware of where the roots of the problem lie…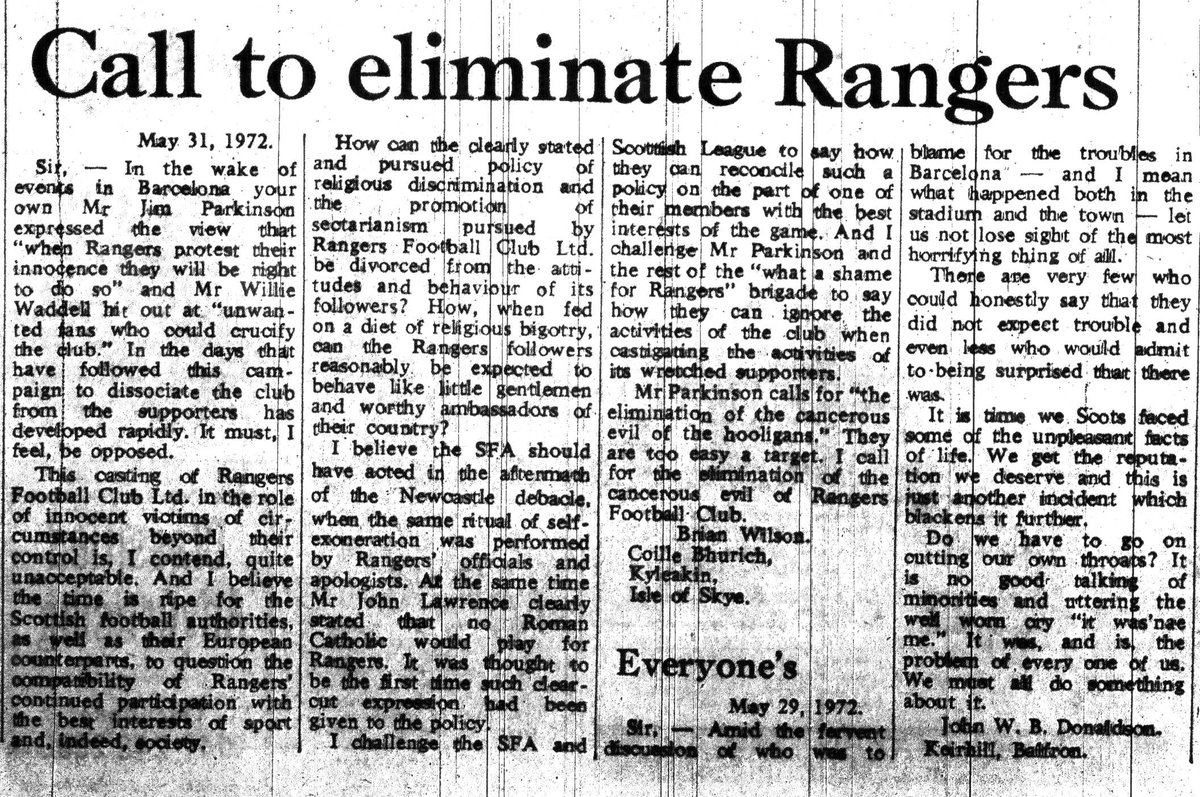 With the Janefield Underpass Near Disaster report still unfinished, well, unpublished, we heard it was finished some time ago, this tweet may be of interest to those of you who were there…
We are looking to speak to any Celtic fans caught up in the pre-match crush which occurred prior to the Celtic Vs Rangers game at CP last year who would be willing to discuss their experiences on camera tomorrow night for a short video. Any help would be appreciated.  
Get in touch with them if you have anything of interest to say. Perhaps those working on the report need a little push…
Evidence is also emerging that there may be a serious drinking and drug taking problem within the game…
Joe Worrall insists Rangers are still on course for league and cup double
Insiders claim its worse than its ever been.
So, whats the real story ?
What are they trying to hide ?
It's clear to anyone that "rangers " are in financial trouble again. The secured loan they took out last week, shortly after telling the world they'd made a profit of over £5m up until December this season is the main indicator.
Of course, when they sell Morelos, this will all be fixed, as the club, backed by the media, reckon hes an eight figure player…£10m plus, if you're reading this Mr Gerrard…yet it appears they have forgotten one crucial factor..
He isnlt eligible for a work permit under EPL rules, as he hasn't played in enough internationals, and although dispensations are available, and when that is combined with his disciplinary record and his failure to score against top European sides, including Celtic, then anyone with £10m to spend will certainly be looking to see what else they can get for their money.
And thats something it appears no one has thought of.
And they'd rather we didn't, so up go the shields
Caption competition from yesterday….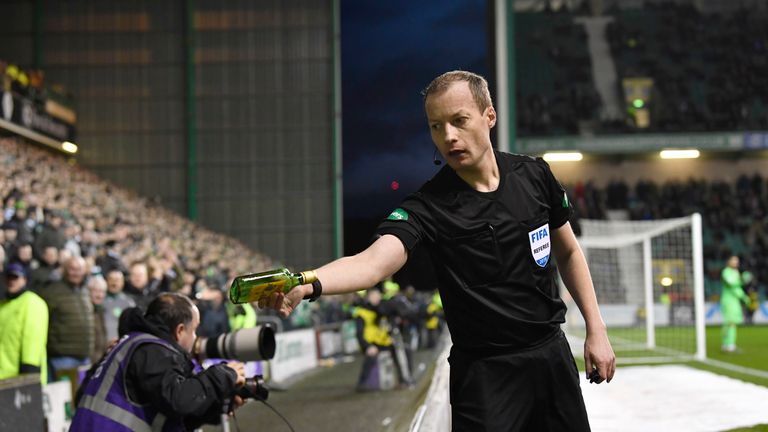 Today…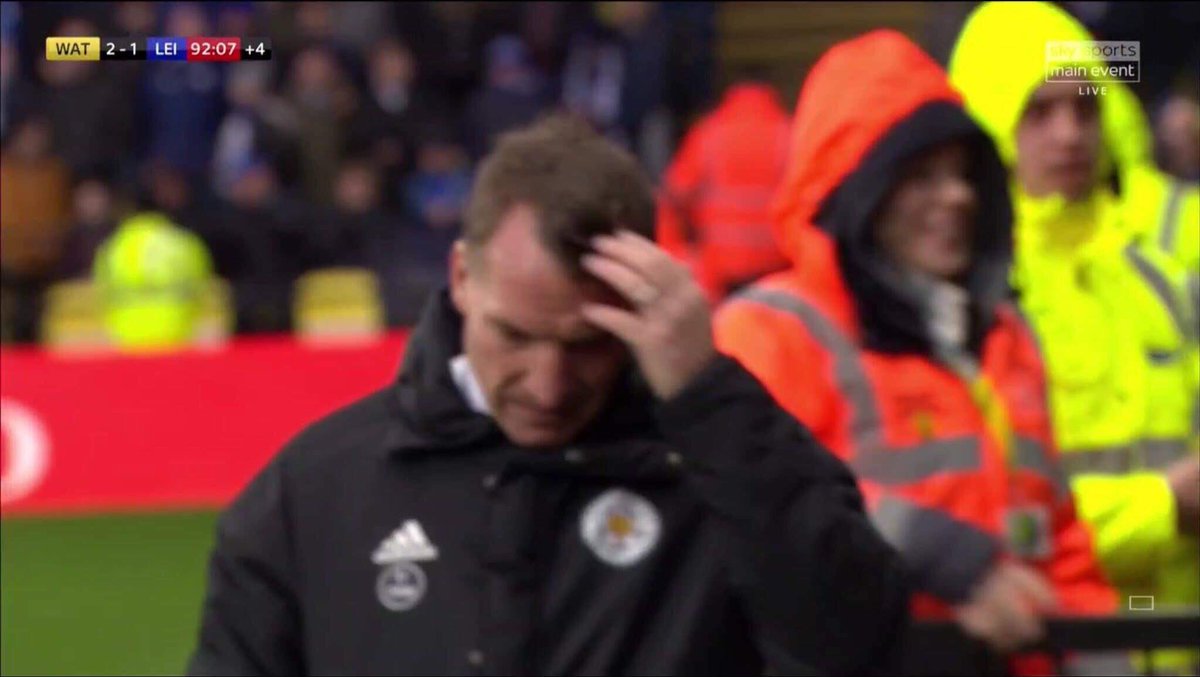 On the subject of whatsisname..this did make me chuckle…
Welcome to all of our new fans north of the border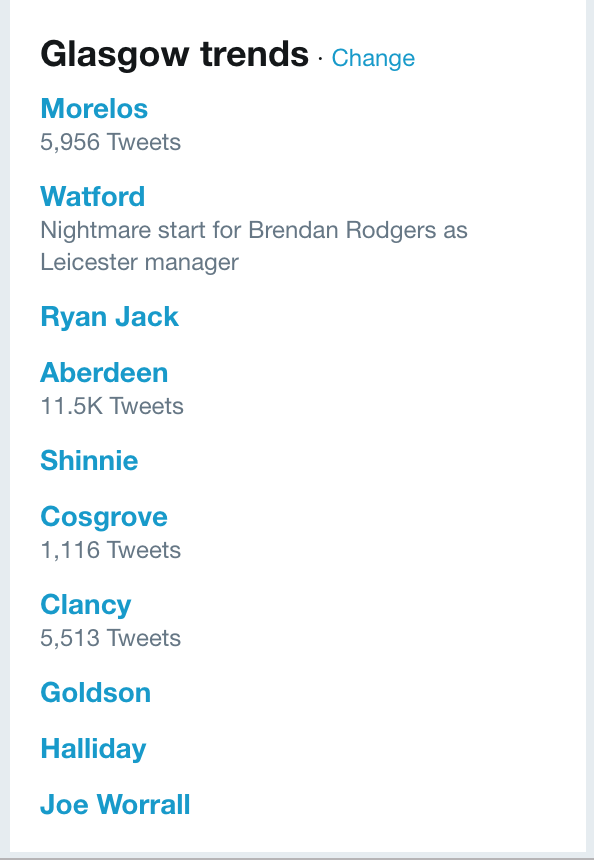 I just hope no one spent money on a tattoo to immortalise the man.
Has anyone got a tattoo of him ?