Alex MacLeish, the man who got the Scotland managers job when he perhaps thought he'd never work again, is having ..or hoping to have…talks behind closed doors with Celtic gaffer Brendan Rodgers.
"I am still to have that second conversation with Brendan who was very honest about everything. I need to pick a squad and he knows that.
"I am prepared to make a concession here or there. There is the term burn-out which has happened in the past and I understand all that.
"I don't want to shoot myself in the foot, either, and I don't have somebody available for us later in the campaign.
"I will have those closed talks again before I name my squad." 
We have been told, by someone who knows absolutely nothing about any of this, that Brendan will tell Alex to go and take a flying fuck at a rolling doughnut.
Poor Alex, not only will a lack of talent work against him in his new role, it seems the gods are conspiring to make sure he can't ride on the back of anyone elses talent.
He also spoke of "embracing " the Celtic Rangers rivalry.. "They are two powerful clubs, two fantastic supports, but they have to show dignity in these games – win, lose or draw – and enjoy the spectacle," the former Rangers manager said.
"We are lucky to have this derby. People all over the world want to see the Celtic-Rangers, Rangers-Celtic game before a lot of other huge clubs.
"It is a spectacle to behold. If everybody can keep their control, we should be proud of that." 
To see an Old Firm game, all you need is one of these..
And back at the ranch, there's a horse about to bolt.. Charley Musonda appears to be on the point of realising he's not as good as he thought he was…it must be a Belgian thing…and is sulking after failing to break in to the Celtic team alongside his nan etc…
The gifted attacking midfielder/winger has long been regarded as one of the finest talents in the youth ranks of the Blues, but he's been unable to break into the Blues first team.
Musonda had appeared just six times for Chelsea this season (two starts), contributing one goal and one assist this campaign.
But are the midfielder's days already numbered at Celtic?
That seems to be the case after Musonda has deleted all traces of Celtic from his social media accounts.
Musonda has only played four minutes in Celtic's last seven fixtures.
To be clear, there's been no official confirmation that Musonda's Celtic loan deal is being cut short. However the Chelsea loanee has made it clear he's not happy at Parkhead. 
So…bloke who couldn't get into the team doesn't want to stay.
Maybe the management got this one wrong, it happens. At least Musonda wasn't a permanent signing at a cost of millions of pounds plus wages, so the try before you buy was wise here, if indeed he has expressed a wish to head out of town.
Marvin Comperr, however is a different story.
And not one that should be repeated. A panic buy back in January who wasn't eligible for Europe was seen as some as the solution to Celtic's central defensive problems, Comperr has been compared unfavourably to the half dozen candidates for the jersey at Celtic Park, and even though his nan could hold a place in the team, it seems he can't.
And Jack Hendry, who could yet end up with a league winners medal without starting in more than one game Celtic won, will at least get better.
Won't he ?
January wasn't the most successful transfer window the club has ever had, and when Brendan goes to Desmond for money this summer, he might have to show what its to be used for.
Personally, if I were to give Brendan money to go shopping with, I'd make sure I wrote the list.
Keiran Tierney got side swiped by a Sky TV reporter at some dinner dance or other, and he was asked if he was jealous of Andy Robertson,  the left back at Liverpool, who has just played in a Champions League semi final.
His reply should be on a t shirt…
It was a great performance from him and he's been great this season, he deserves to be there, but for me when I was younger, it was Celtic.
If you want to play in the Champions League you play in it with Celtic and that's just the way it has been for me."
"All I really think about is Celtic."
There are reports that Scott Allan could now be the bait to lure John McGinn to Celtic.
Thats not quite right.
McGinn , as regular readers know, has already agreed to join Celtic, he did it months ago as we told you, but now the move will be easier for him with a ready made replacement already at Easter road.
He likes Hibs, Lennon has created a great camraderie there, but knows its time to finally move on.
You see, in the normal footballing world in Scotland, most people get on, and most people work together for the good of the players, and for the good of the game.
The new breed of managers has improved the game, and will continue to improve it.
Derek McInnes, the last of the old school will be away in the summer, and might even consider the Ibrox job, because he ain't going to get anything else.
Over at Ibrox, they need to shift season books, and that need is becoming akin to the fiend on the corner looking for a blast.
Rangers in talks with Steven Gerrard to become new manager
The former Liverpool and England captain is in the frame to replace Graeme Murty.
There then followed a work of outright fantasy that would have had JRR Tolkein on the line asking for advice on how to make an imaginary world full of eleves goblins and orcs seem feasible to the reader.
Well, perhaps not orcs. We know where to find them.
Rangers have held talks with Steven Gerrard over the possibility of becoming the club's next manager.
Ibrox director of football Mark Allen is leading the search for the next boss and Gerrard is in the frame to replace Graeme Murty. 
It's understood a number of candidates have expressed an interest in the post. 
The former Liverpool and England captain, who retired as a player in 2016, was appointed manager of Liverpool's under 18s team last summer.
It's understood Allen is speaking to a number of candidates to take over the Ibrox hot seat, with Gerrard's name expected to be on a shortlist. 
Understand ?
What is also "understood " is that season books need to be sold in their thousands, otherwise there won't be a "rangers " next season, and that kind of scares people in the media, who to be fair have done their level (5) best to promote the same club myth, and tried very hard inded to pretend that industrial scale cheating and collusion has occured in Scotland.
And its not just in Scotland, remember my old mate from Monaco ?
It seems that even if Scottish police aren't particularly interested in digging up the events surrounding a Glasgow club, a steel company and some dodgy handshakes, other police forces are.
Monaco especially is concerned about how "ithers see us ", even if Scotland isn't.
Especially when it concerns banks, who have their own way of circling wagons when the shit hits the fan.
Someone, you see, has to take the rap.
I'll find out more over the weekend.
Meantime, there's a big-sort of -game at the weekend, and Celtic had better watch out, becuas edespite regular spanking over the last couple of years, the "rangers " have found their safe word…
And now, it appears, the Rangers are coming.
You might need a violin for this one, from Number 4, over on a "rangers " website..
Actually, you will need one, so here it is..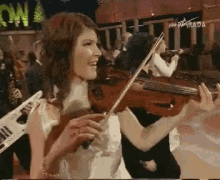 It's almost over for the second Ibrox incarnation, and a third entity may prove difficult as they have kind of sold off the family silver, or at least pawned it.
I'll miss them.
Elsewhere, there is disturbing news about a minority group who aren't allowed to express their feeling due to risks for their safety…
Orange Lodge chiefs call off Ladies Day parade over Old Firm clash fears
ORANGE Lodge chiefs have reportedly called off a march as it clashes with the Old Firm match this weekend.
Organisers feared there could be a fracas if the Ladies Day parade and Celtic fans ran into each other in Glasgow city centre.
The procession was due to set off two hours after Sunday's noon kick-off against Rangers at Celtic Park – where the Hoops hope to clinch their seventh consecutive Premiership crown. The procession was to head through George Square to Cathedral Square – just as fans would be coming back into the city centre from Parkhead.
But angry march supporters have branded the decision to scrap the traditional outing as "diabolical".
An Orange Order source told The Scottish Sun: "They cancelled it for fear of intimidation.
"There are concerns over reprisals from Celtic fans. But this is an annual demonstration and it has been going on for over 100 years.
Judging by the lassies in the picture, he's right. And they do look tired.
"Everything was agreed. All the Orange Ladies, all the bandsmen and the church was booked. Now they have backed down and cancelled it. It's diabolical. A lot of people are up in arms."
Glasgow City Council confirmed: "There was a notification entered on our system for a public procession on that date, in the name of the County Grand Orange Lodge of Glasgow. That notification was subsequently withdrawn." 
Backed down ? Up in arms ?
Oh dear, I think a bout of steadfast staunchness is about to break out…
By the way, a grown up journalist is taking an interest into the doings and didn't do's of the SFA…
I have a feeling its going to be a lovely summer.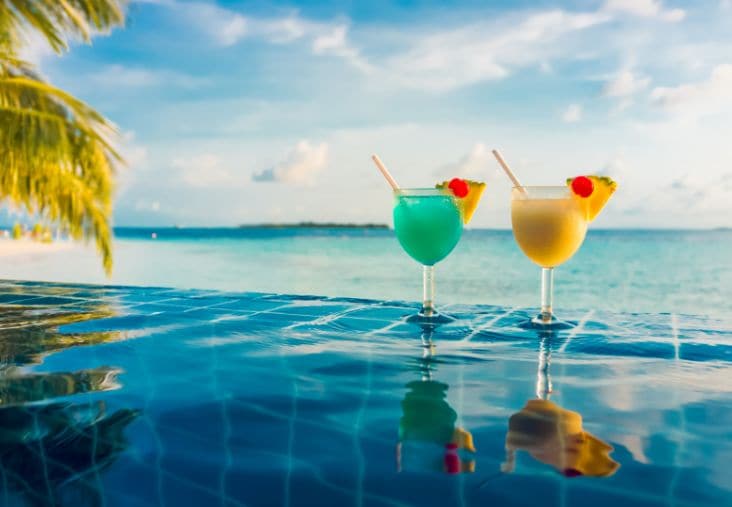 Yesterday, we asked what you could make of this..