Celtic Diary Friday March 31: Anyone Will Do.
The list of experts hauled in by the Scottish sports Media grows almost hourly.
James Corden, a fat bloke who does adverts on the telly wants Stuart arnstrong to join West Ham. Fair enough, as long as he stays away from what he thinks is comedy, he can say what he wants.
Quite how it merits a mention in the papers is another question, however.
Having run out of fresh faces to tout Celtic players, the media leapt on this tweet..
James Corden Retweeted Focus on Celtic
I would love @WestHamUtd to sign this player!!! 
Meaning Stuart Armstrong..
Corden, who used to be in alleged comedy Gavin and Stacey, a programme so bad even the pub in Runcorn, where it was filmed, has closed down in embarassment, has sen his career nosedive, and it seems he wants to take Armstrong down with him by trying to persuade him to join West Ham.
Another z list celebrity, Richard Keys, who was sacked by Sky TV , is the cheerleader for a new Daily Record campaign.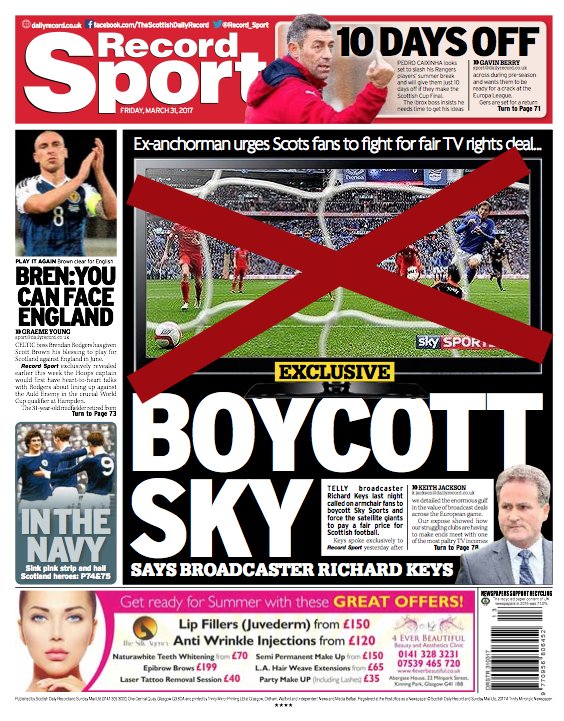 Couldn't agree more with the anti Sky sentiment, its not just the contempot they hold the Scottish game in, but the money they spend in England allows english clubs to plunder, and thus weaken, our own game.
Etims did a wee campaign of similar aim ourselves, after we noticed that indirectly, every time a Celtic palyer went south, it was our own money they were using to buy him.
So the Record deserves praise for highlighting the issue, but Richard Keys ?
Keys left Sky in disgrace after making sexist remarks, and would later run off with one of his daughters pals whilst his wife was having treatment for cancer.
At the very least one would say his views Sky would have a little conflict of interest, whereas most of us would just agree that he's a piece of what doggies leave in the street.
Anxious to play to his new audience, Keys said of the relationship between Sky and Scottish football;
"You can trace it all back to 2002 and the deal Vic Wakeling didn't do with Roger Mitchell who was in charge of the SPL – but who wasn't very good at it. 
"Vic put something like £60m on the table and the response was, 'Come back to me when you're serious'. Vic withdrew the offer and overnight he made it clear we were to stop talking about Scottish football on Sky Sports News which was a disgrace in itself.
"The instruction was, 'Scottish football doesn't exist. Shut it down. We don't talk about it, we're not interested in it until they come back to the table on our terms'.
"It really was a disgrace and in my view Scottish football has never recovered. Scottish football has made some extraordinary decisions domestically which I didn't understand but which have had a very detrimental effect on the game. And you know what I'm referring to.
"All these years on still no one can tell me what Rangers were guilty of when they were sent down to the bottom tier.
"The expectation was they would be found guilty but my understanding is they were never convicted of any wrong- doing. But I guess that's another matter entirely."
Keys doesn't understand what wrongdoing is, does he ? either at home or in his professional life.
Keys then went to work for Talkshite radio, and showed us how suited he was for that station with this;
When we went to Talksport I was very much aware that the station was broadcast nationally. But that we only ever talked about English football. I said when I went there I wanted our show to have an audience of over one million. I was told we would never do it.
"So after a week or so I told them I wanted a full set of newspapers delivered every morning, including in particular the Daily Record because I wanted to know what was happening in Scotland. 
"The only reason I knew what was happening at Rangers in 2011 was because I started reading the Daily Record. And that's when we started covering it properly. 
"Effectively we broke the story in England because no one else down here had been paying attention to what the Record had been writing.
Not many in Scotland pay that much attention either…
"A club the size of Rangers going bust? This was a huge story – it was cataclysmic – but no one in England cared about or even knew about it until TalkSPORT picked it up.
Er, didn't he say something about Rangers being sent to the bottom tier-now he's claiming credit for telling the whole world they went bust.
The man is an imbecile, and clearly hoping for a column in the Record and another shot at being on Talkshite.
Usually we announce this award at the bottom of the page, but for comments such as these, and the hypocrisy within, richard Keys has come from nowhere-and the sooner he returns there- to win this weeks Etims
Knob of the Week 
Back at the ranch, and Brendan Rodgers says Scott Brown can play for Scotland if he wants to, showing a huge amount of trust in,  and respect for, his captain.
 I think there is a genuine love for playing for Scotland for him," "He obviously retired but his loyalty to Gordon and what Gordon has done for him over the years in bringing him here and the relationship that he has, it is totally natural when he seen Gordon not having a good time earlier on in the campaign why he wanted to support him.
" It also typifies the kind of guy he is. He has real old school values and he wanted to help someone that he really respects. So if he wants to play in the game it is absolutely fine, we will find a solution for that.
"He is a really important player for the spirit within the squad. Obviously I have to look at Celtic but we will find a solution that will do both, I am sure."
Brown is mature enough to decide if he's up to it.
And that is pretty much that.
There is a possibility that the league could be won tonight, Aberdeen face Dundee, and a defeat would mean that Sundays game would be more or less all about singing and dancing, whereas should Aberdeen win, we'll have to wait until full time.
I think we'll all have half an eye on tonights game..
You should maybe keep an eye out for anyone in East Kilbride if you are selling a golf club..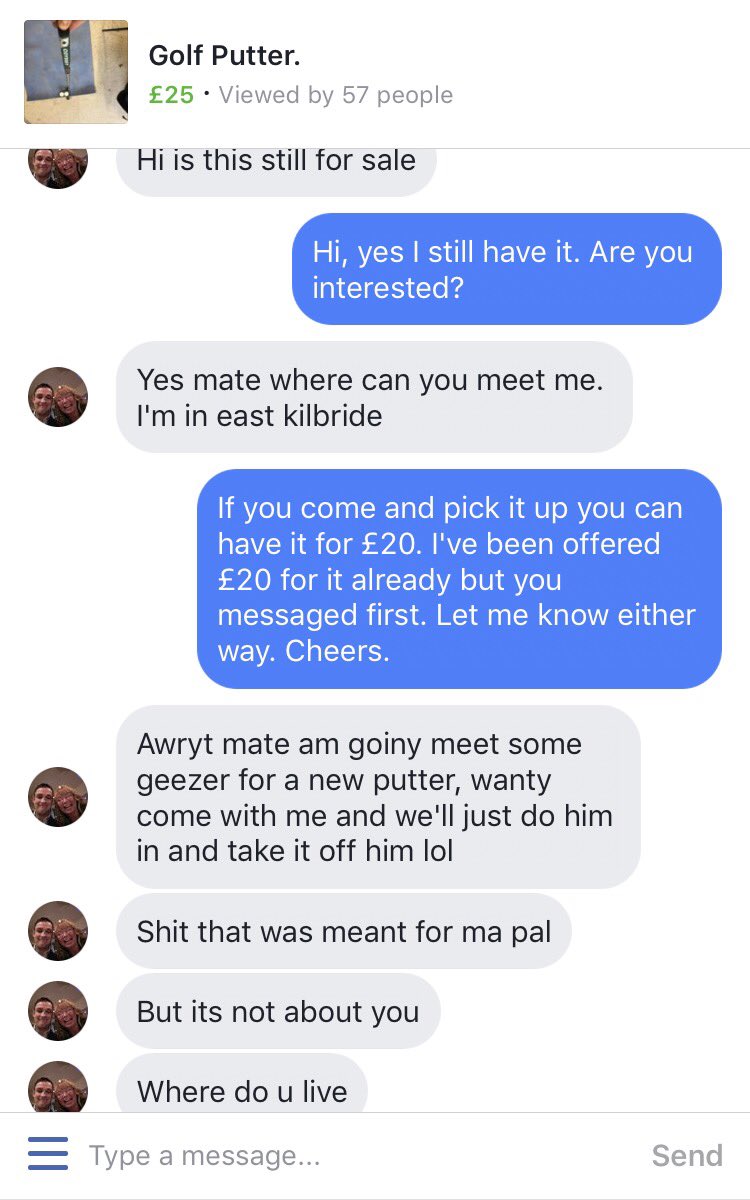 A couple of appeals now, one quite serious..
If anyone can help out with the collection on the day please get in touch. Need people from about 12pm to help unload bags from supporters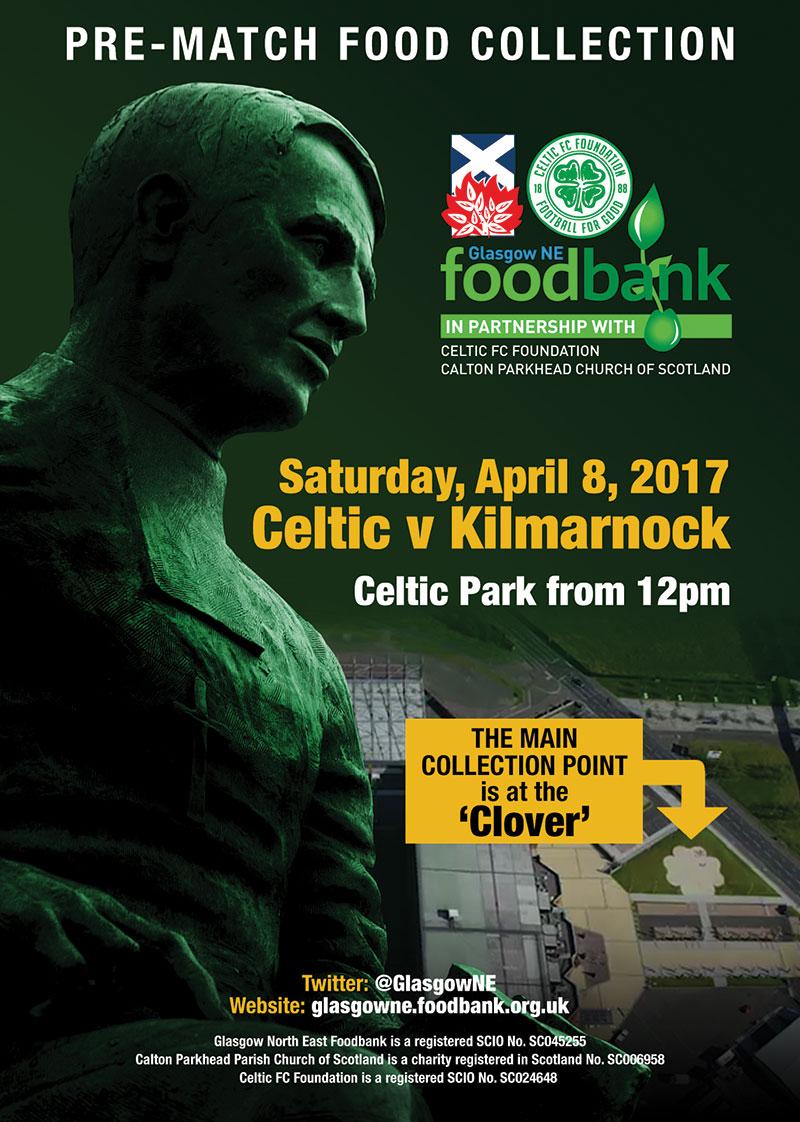 Whilst its shocking that foodbanks even exist in the twenty first century, the reality is that they need our help.
Do what you can.
It will be appreciated.
Another appeal concerns someone who has entirely different needs..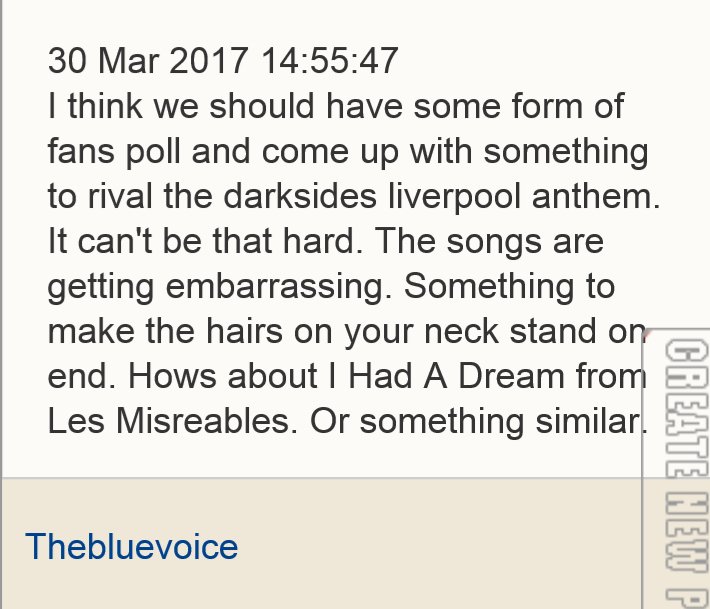 Instead of a caption competition, lets have some suggestions of suitable songs for the man from the Blue voice, whose real name is actually Les Miserable.