The guys behind the issue of holding the SFA to account for their dodgy dealing of 2011-12 have now taken proceedings as far as they can.
They have, despite threats and intimidation carried the torch for those of us who wish to see football ran by competent authorities who act without fear and favour when they have to make important decisions.
They deserve all of our thanks, and all of our appreciation.
They have been ignored by the Scottish press, evidently fearful of carrying out their own duties and investigating these allegations, let alone calling into question why these allegations were made.
The media  failed us, and must not be allowed to "move on " without being constantly reminded of this.
None of them have approached UEFA to determine the issues in question, although one or two claim to have , and indeed may have fired off the odd question, they have certainly not received the reply they claim to have, nor have they dealt with the issue at the level it deserves to be.
Compared with the vigour that any transgression of the rules of the game is pursued with down south, the Scottish mainstream media should hang their heads in shame.
Actually, they should just leave their desks, pick up their jackets and retire to the pub.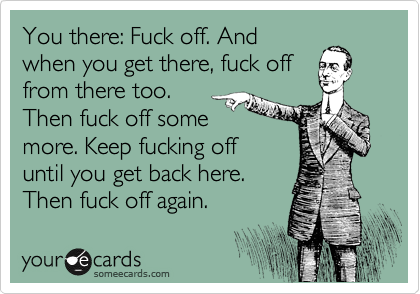 They have proved beyond all doubt they they are not fit for purpose, and the editors who control their output, well, they are beneath contempt.
What is the point of a free press if that privilege is ignored ?
They have allowed the SFA to bend the rules to suit their own agenda, and that agenda benefited one club. such was the fear that Rangers ( in liquidation ) would go into liquidation that the SFA ignored the rules and put them forward for a European licence to permit them to play in Europe.
Why is this important now ?
Simply that another Ibrox entity is in dire need of funds, and whats to stop them bending the rules again at the expense of another Scottish club to help them gain entry to European competition, and the riches that lie beyond ?
On the 27 May, 2016, the Resolution 12 guys, as they have become known, sent this letter to UEFA.
Until now, its not been seen in full.
The reason its been held back, quite simply, was that a reply to an enquiry by a journalist turned out to be remarkably similar to the reply given to this letter, and despite frequent questioning, he would not divulge the list of questions he submitted that got him the reply that the resolution 12 guys received.
As you can see, the one word difference between the two replies, which not surprisingly was the editing of "new club/company" by removing the word "new " in order to stop the gullibillies from realising that the money they have poured into Ibrox was not for the benefit of Rangers FC, now in liquidation.
But its their money, and if thats how they want to spend it, then thats up to them.
I couldn;t care less, and neither should you. This isn;t about Rangers, "rangers " or whatever they want to call themselves.
This is about those who turned a blind eye to those who ran that club into the ground, and attempted to whitewash the mistakes by allowing them access to Champions League money, when at the very least, as you have seen in the letter, there were questions surrounding their eligibility.
The reply, in full, again which has not been seen before, although I have a sneaky suspicion, as it was forwarded to the SFA as well, that they have their full copy, just with a bit of tippex over the word "new "
The new club bit was just a bonus, enabling us all to see exactly how they are seen by the authorities outwith Scotland, which of course points to a wee bit of skullduggery as those within Scotland, radio, television and the print media, all follow the party line that it is the same club.
That letter to UEFA, and the reply received, should finally put all that to rest.
The real issue, of course, isn't about the "new club /same club/ it was the company that did it and ran away "argument.
It's far more important than that.
As I stated above if the fans at Ibrox want to believe its the same club, thats up to them.
what is important here is the realisation that the SFA went above and beyond the call of duty the last time they were in trouble to try to bail them out.
Can we really have any confidence that the same backs won't be scratched or the same knobs fiddled with this time around ?
We've already seen the SFA bend over to admit the convicted tax crook Dave king to Scottish football.
We've already seen the press ignore this matter, hoping that it will all go away.
What is to stop it happening again ?
The five year nominal exclusion of directors-not that that mattered at Ibrox, as we have seen with Paul Murray and King -involved in an insolvency event is nearly up.
Whats to stop the SFA from allowing the old Rangers board from investing in new Ibrox club ? They'd be a sort of  "  real real Rainjurrs men"
After so many bills went unpaid, and a tax scheme that is at best questionable introduced, unless action is taken now, there is a real possibility that those who sent the ibrox club to the grave, and placed a large black mark against the game in Scotland, will be allowed to pick up where they left off.
The SFA are too weak and too complain to stop them.
In fact, a subtle rule change after the old club went down means that if this club goes the same way, a third entity won't even have to start at the bottom. They can merely pick up where the last lot left off.
Thats why every supporter of every club, including the Ibrox entity, should be emailing their club demanding support for a public enquiry at government level.
Thats why every supporter of every club should be writing to their MP demanding a public enquiry at government level.
The Celtic AGM takes place this week.
The support must demand an answer to this question.
Why did you do nothing then, and why do you continue to do nothing now ? 
Because we need to be reassured that the same thing cannot be allowed to happen again, and we need to know that action will be taken over thise dark deeds perpetrated back in the days that led to the liquidation of one of the biggest clubs in Europe.
Contact your club, contact your MP.
for reference, you can use the questions and points raised in this letter, sent by the Resolution 12 guys on the 29 September this year, in response to the 8 June reply.
29-september-2016-letter-to-uefa
The battle is only just beginning.
A battle that can only be won if the whole of the support of all the clubs in Scotland gets behind this.
So tell your friends, and tell them to tell their friends.
don't let them get away with it, and don't let them do it again.
We want our ball back, and we want it back now.