The idea of buying in young , prodigious talent and giving them a fast track to top level football continued with stories that Rodrigo Riquelme has been approached by Celtic.
As usual, we try to look at how others report this kind of story, and so let's look at it from how it might affect Southampton, and possibly Mo Elyannoussi….
Southampton's chances of selling Mo Elyounoussi could be set to take a hit as Celtic eye up a summer deal to sign Rodrigo Riquelme from Atletico Madrid.
According to Corriere dello Sport, as translated by Sport Witness, Celtic have made a "big economic offer" for Riquelme, who is set to be out of contract at the end of the season. 
The report compares Riquelme to Barcelona and France star Antoine Griezmann in the way that he plays.
This could be a huge blow to Southampton and Elyounoussi, as Riquelme could be signed as a replacement for the winger. They both play in similar positions and, as it stands, Elyounoussi is due to return to Southampton this summer, when his loan spell ends.
If Celtic are able to snap up Riquelme from Atletico, they could then have no need to pursue a permanent deal for Elyounoussi. Southampton could then need to find other suitors for Elyounoussi, either for a loan or a permanent move, in order to get him off the wage bill for the 2020/21 campaign.
One hope for Southampton could be that Elyounoussi has a strong finish to the season and does enough to convince Celtic that they should sign him, along with bringing Riquelme in.
This could be the ideal situation for all parties, as Celtic get two forwards and Southampton offload a player who is surplus to requirements.
Given that Shved and Arzani look like they won't be around next season, maybe there is a possibility that the two mentioned above will be in Glasgow.
In the wider world, there is still speculation as to how football will resolve the current shutdown when everyone finally finishes coughing and goes back to work.
With Hearts determined to avoid relegation and "rangers " determined to find some money from somewhere, there is pressure on the clubs to find a solution, though why no one has thought of the clubs  all playing one of those video games as a solution in some sort of mini tournament escapes me.
 It could be streamed live and those watching could pay a few quid to pass the time.
We will all have a lot of time on our hands as the Johnson government continues in its quest to improve the quality of life by removing a chunk of the population.
 By the way, I've found something that will help you to "social distance " as it will keep people away from you…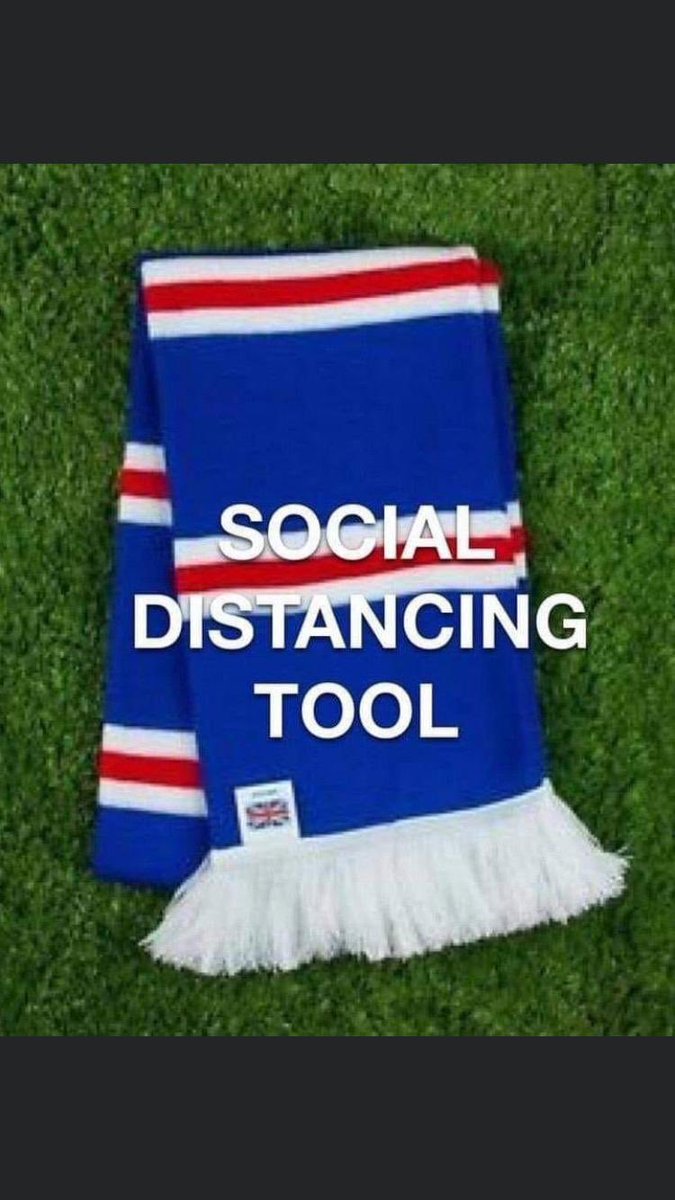 I think it's a winner, but i'm not going to bulk buy and sell on.
Imagine of i caught this bug and died…having loads of them lying around the house would make the neighbours think considerably less of me….and I couldn't rest in peace knowing how much I'd have embarrassed the family.
Although I kid you not…these face masks, antibody kits and even fucking ventilators are freely available, all legitimate, all with the correct certification and yet Boris and the Bunglers have no intention of buying them…
Anyhoo, thats for another day, becuase today is Saturday, and Celtic should be playing St Mirren .
We've run a simulation on a computer based on all the relevant statistics from previous games this season, and the end result was that the Lennon CSC got flung off the train at Carlisle again due to excessive alcohol consumption and none of them could remember the result.
Actually, it would be interesting to run a serious computer model, and one can only wonder why none of the laptop loyal have done it.
 Perhaps the results didn't go their way….
Evidence has emerged as to how a DUP man with staunch beliefs got the gig at Ibrox to replace the Fat Controller, who had sadly spun out of control to the extent it was felt he had to be let go.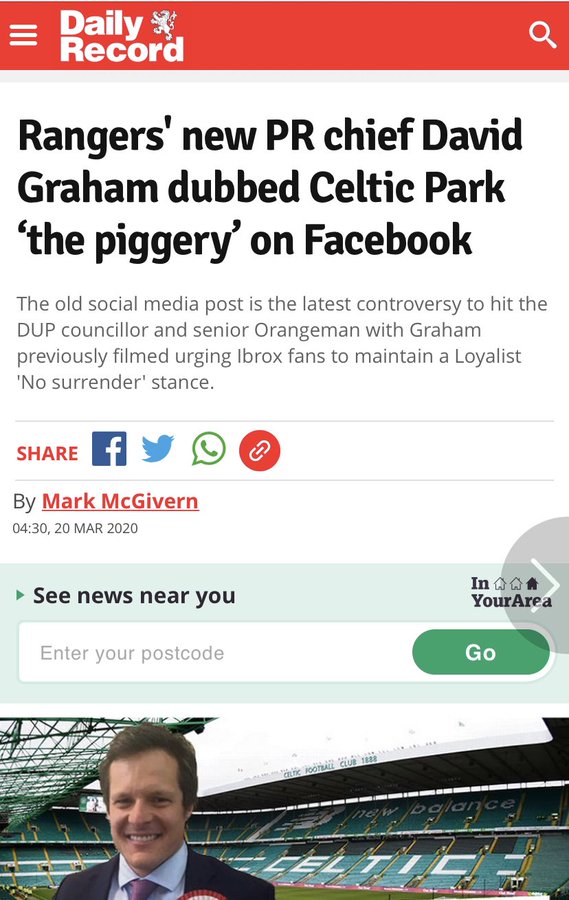 In what looks like the first volley in a war of words against the new club controlled by their former PR consultant, Graham has had his good name besmirched by the media, but no doubt the hordes will see him as one of them, and when he asks them for season book money up front, they'll, er, march to the sound of his flute.
 Celtic , however, seem to have not only found a decent PR man, but a decent moral stance at the same time…
TO honour our Club's founding principles and the existing aims of Celtic FC Foundation, we are proud to announce support measures during the current coronavirus crisis for the most vulnerable in our community through the Football for Good Fund.
An initial £150,000 will be available for those who need it most. Monies have been allocated from Celtic FC Foundation, supported by Celtic Football Club.
These are extraordinary times for everyone. The fear, uncertainty, upheaval and disruption to everyday life through the COVID-19 outbreak, is like nothing we have experienced before. Quite rightly, our priority is keeping our loved ones and families safe. Health and the financial burdens are in the forefront of all of our thoughts.
Primarily, we are looking to provide assistance to vulnerable families, pensioners, individuals who have been affected financially by the crisis, the homeless and frontline NHS staff who are going above and beyond to protect each and every one of us.
Starting from this coming midweek, we will:
– Feed around 250 people, including NHS frontline staff, at Celtic Park over three sittings, every week day (within the parameters of  Government guidance around social distancing)
– Grow delivery to reach the most vulnerable and isolated through the local Foodbank network
– Provide funding to a host of our charity partners to urgently provide food to the most vulnerable in our community
With self-isolation and social distancing currently being essential for certain groups such as elderly people and those with underlying health issues, and recommended for everyone else, we will also be making a concerted effort to reach out by telephone to our existing participants and new client groups that find themselves alone.
FULL DETAILS ON THE FOOTBALL FOR GOOD FUND, TIMES OF CELTIC PARK FOOD SESSIONS, AND HOW TO GET INVOLVED WILL BE ANNOUNCED EARLY NEXT WEEK.
Celtic's Chief Executive, Peter Lawwell, said: "Our Club was born to bring comfort to the most vulnerable on our doorstep and we strive to maintain that charitable principle today, through the work of Celtic FC Foundation.
"The current climate we face is both alien and daunting and, as a family, we must do everything in our power to provide assistance and comfort to those who need it most.
"The Celtic support have continually epitomised the essence of our Club in their charitable actions and I hope that this Fund will provide a focus for a concerted team effort to provide a lifeline to so many."
Tony Hamilton, Celtic FC Foundation's Chief Executive added: "These are exceptional and surreal times for all of us. What was normal even a week ago has gone, and many families and individuals are now rightly worried about their families, their health and their jobs.
"This is primarily about helping people with the money we have, it's not about fundraising, although we would clearly like to do more as we could be in this for the long haul. We know that a lot of people who normally help Celtic FC Foundation will not be able to help this time.
"The priority areas are organisations who care for vulnerable pensioners, the homeless community and those who run Foodbanks. And we will play our part in helping frontline NHS staff who work tirelessly for all of us. There will also be many new Foodbank users in the coming months and while many people are stockpiling food, even less is going to the Foodbanks.
"We are very grateful for anything you can do to help us further protect our vulnerable neighbours through this crisis. Thank you from everyone at the Club and the Foundation."
To register for further details on the Football for Good Fund or any other Celtic FC Foundation activities, please email cfcfoundation@celticfc.co.uk and we will respond to you as soon as we possibly can.
 If the bit in bold doesn't make you proud, then read it again until it does.
 On the other side of the river they're doing their bit as well… ( from Rangers News -their online paper, not their next name…)
MARK HATELEY today visited two local care homes to gift them hand wash, thanks to club partner Molton Brown.
As the world faces the ongoing COVID-19 pandemic, Rangers were today able to give back to the local community with Molton Brown, in just a small way, and give care workers and residents a helping hand.
The industrial-sized hand wash will assist the Ailsa Craig Care Home and St Francis Nursing Home during a time when care workers are fighting to keep elderly residents safe from coronavirus.
The Rangers Charity Foundation supported the club's donation by identifying care homes most local to Ibrox Stadium, both are within a mile.
After making the donation, Hateley said: "I think you look at the community and our community is all about our football club, they have been there through thick and thin.
"At times of such need, it is good that we are able, through our partnerships with different companies, to be able to go into the community and help them in such trying times.
"The more we can do right now the better it is for the surrounding community of Ibrox and Govan. We chose nursing homes because the elderly are part of the most vulnerable group to this virus.
"Through our partnership with Molton Brown we were able to do this and it seems like such a simple thing to be able to do but I think it is a very important thing that we've been able to do. The more a football club can do for the community the better.
"We have to stand strong together as a community and help each other. We all live in a community, no matter where we are and I think it is very important to keep an eye on the elderly at the best of times.
"As a family football club, along with our partners, Molton Brown in particular in this case, then that is what we will seek to continue to do."
As part of its commitment to being a good neighbour, the Rangers Charity Foundation regularly welcomes care home residents to free tours at Ibrox for some respite and entertainment.
The Foundation also bring local elderly people to Ibrox for a special 'Festive Friends' Christmas dinner each December, where guests can spend time with ex-Rangers players, enjoy entertainment from a school choir and socialise with others.
The care homes are also supported each season with merchandise and prizes, in aid of their fundraising initiatives.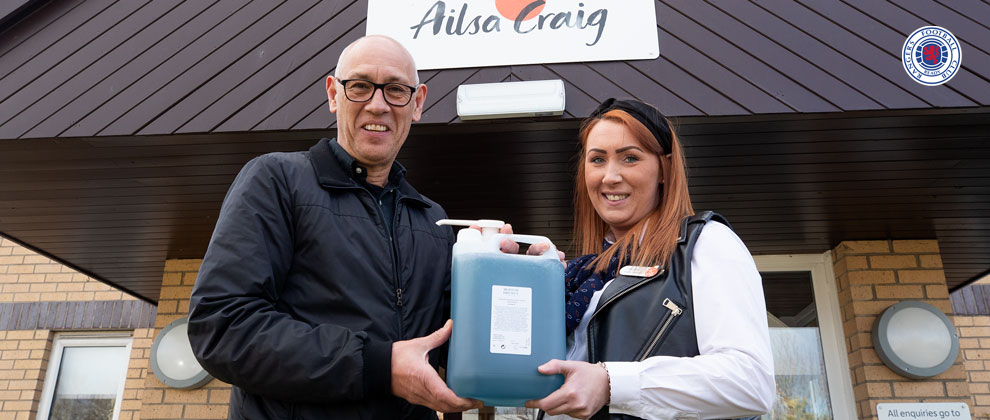 I may be giving the impression here that perhaps I'm not giving the club/company the respect it deserves.
In actual fact, they deserve the fullest praise as it is often those with the least that give the most, and this is not something to be ridiculed.
And nothing will shake their faith when it comes to their club/company surviving….
 Sensible enough, but he forgot something… which could be crucial….
 New kits ?
 How about these three, which seem to be the fans favourites at the moment…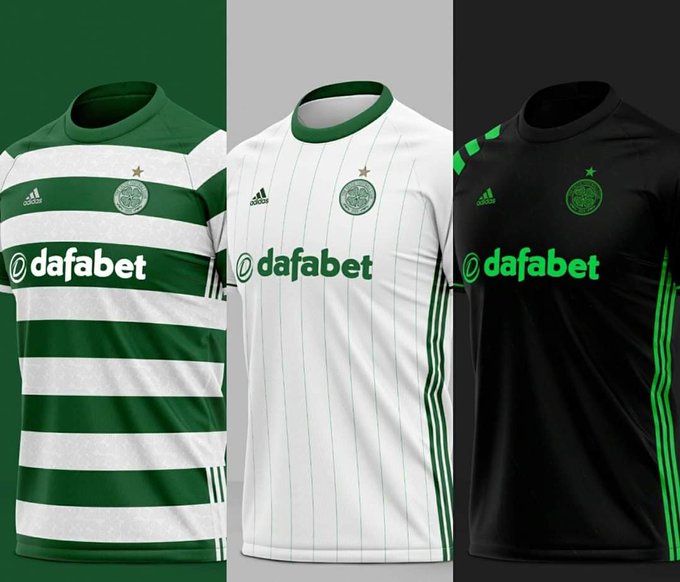 Yesterday we had this…
Alex Rae comes up with another analogy.
Right now the log is on top … …but but bazza here can have a swing with his chopper and low and behold it's not on top anymore…. Right Bazza show them wit a mean.
Today…