After climbing the mountain that was Cluj, Celtic tripped over the molehill at Livingston with a half arsed and headless performance where they allowed things to get to them.
Reminiscent of the old Neil Lennon reactive style, Celtic bumbled about a bit as Livingston were a little more direct, securing a 2-0 win that was greeted nationwide with such delirium that the clodhopping Livingston forward Dykes is now being touted for a Scotland place.
Simply because he managed to ruffle the feathers of Julien and Ajer.
Simply put, Livingston dragged Celtic down to their level and beat us with experience.
As usual, that means it's crisis time.
Ryan Christie was sent off for a badly timed challenge before the half hour mark, and although you won't see a similar punishment for a similar crime by a Celtic opponent this season, it's no excuse. Referees are incometent, they are helping the new club stay afloat by encouraging the hordes to go to games, but it was ever thus. You'll have noticed the new tactic of giving them a hand against the lower clubs, away from the spotlight.
Remember the 101 honest mistakes the last time they needed UCL money at Ibrox ? There's a piece about it on the site somewhere…there ineptitude is nothing new, but this time around we need to publicly call it out, as a club.
As and when it happens.
However, the pitch was just as plastic for Livingston as it was for Celtic, so that doesn't count either, but there were signs of mental fatigue among the players, and tired minds lead to tired decisions.
In hindsight, perhaps Lennon should have made a few more changes and rested a few more players, but hindsight is not permitted before a game, and the players would have shown him that they didn't need a rest.
In much the same way that Efe Ambrose once told him that he was okay to play against Juventus, after getting off a plane that morning…
In this sense, the blame lies with the manager, but when the line up was announced, I doubt any of us would have disagreed with it.
Fortunately, there's an international break, to allow a moment to pause and reflect.
After five away games and three at home, Celtic now lie in second place, behind a "rangers " team that have played five at hime and three away. Significantly, though, they have won all of their games, bar the Celtic clash at Ibrox.
Whatever else we can say, they have won seven out of eight, and maybe now need to be taken seriously.
However, there is no need to panic, because Celtic are still the far superior side, but there is also no doubt that for the other teams, a win or even a draw is a massive result. Which means that every game on the march to nine in a row is going to be like a cup final.
As long as Lennon is aware of that, and aware that some players might not tell the truth when he asks them if they are one hundred per cent, then we'll be fine.
Of the next five fixtures, Celtic have four at home…"rangers " have four away…
There was another story doing the rounds yesterday, regarding Leigh Griffiths, who it was claimed had thrown a tantrum and smashed up the dressing room.
There's little doubt Griffiths has his issues, and something will have to give one way or another there, but had he smashed up the dressing room it would have been fairly easy to verify, and it hasn't been so he didn't.
We've been aware for some time that Police Scotland have no idea how to police football to a point where they contribute to the match day experience, either by enhancing safety or behaviour, and it appears they have finally conceded that point.
How do you want Police Scotland to engage with you about football policing?
 You can share your views as a football supporter or as a member of the public. 
Your feedback will contribute directly to a new football engagement strategy to make sure football supporters and communities are involved in how Police Scotland works at football. The insights from this survey will influence the way the police work. Our main objective is for all football policing operations to deliver safe and secure events.
We encourage anyone with an interest in football policing to freely express their feelings and opinions. 
That way, they will know where you live.
Surveys are a notorious way to gain information about the public, as Cambridge Analytica and other forms show us, and as with anything to do with Police Scotland, I'm instinctively mistrustful, but there's always the chance that they mean well.
Just put your name down as Donald Duck or something.
https://t.co/MObJEp5NIu?amp=1  is the web address, as I can't do a link any more.
On balance, at least they are trying, so maybe we should too.
Maybe these two could have tried harder as well, and as the years passed, they would have done well to remember what it says on their shirts…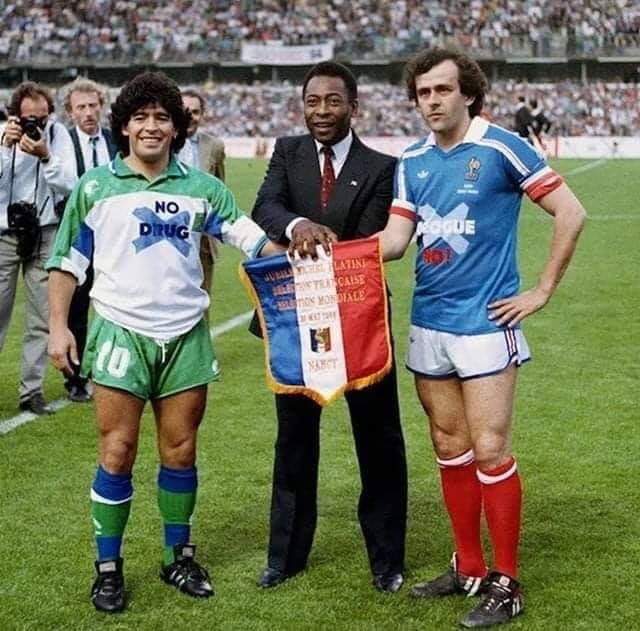 No drugs…no corruption.
Maybe it all went wrong when they swapped after the game.
There was a lot of fuss over a couple who sang a couple of traditional Ibrox terracing ditties at their wedding, and the furore has yet to die down, with both the police and the media trying to get in touch with them.
We heard they were holidaying in Hong Kong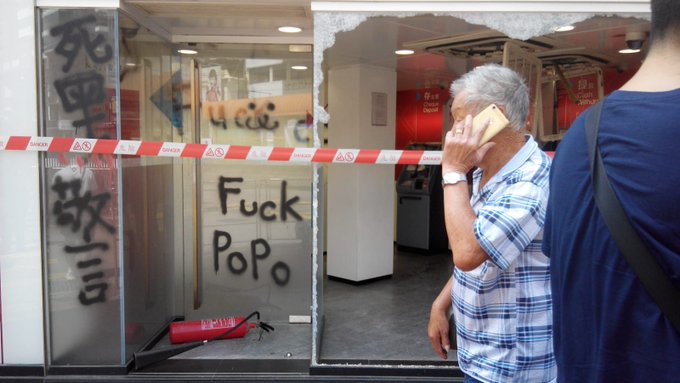 Here's a strange story, which may be relevant, or may not be…
Dermot Desmond could be set to become a 25% stakeholder in Shamrock Rovers if proposals are passed at a general meeting in the coming weeks.
Desmond is one of the richest people in Ireland and is the largest individual shareholder in Scottish champions Celtic.
Shamrock Rovers were reconstituted as a members club owned by fans in 2005, though they changed to a hybrid model when Ray Wilson took a one-quarter stake in the club in 2016.
In a statement release by Rovers, it is explained that proposals have been developed in recent months between the board and Wilson to bring Desmond on board.
"This proposal is the latest potential evolution in the hybrid model of fan ownership combined with private ownership and is a structure that the board of directors of the Members Club feel is a long term sustainable model that will propel Shamrock Rovers forward on and off the pitch," said the statement.
In a note to club members, Desmond said that should he become a shareholder in the club his intention is not in pursuit of monetary gain and there is no financial or asset play. 
The statement said: "His sole motivation in considering this investment is to advance the cause of Shamrock Rovers.
"Mr Desmond is especially interested in supporting Shamrock Rovers' ambitious plans to further develop the club's Academy and building on the very strong foundations laid by the club in recent years.
"Mr Desmond sees any involvement with Shamrock Rovers as being more akin to a trustee than a shareholder.
"He believes that the proposed investment would put the club on a sound financial footing, providing stability to allow the long term benefits of the club's Academy plan to bear fruit and to afford Shamrock Rovers the continued opportunity to credibly pursue success on the pitch."
The group of fans who own 75% the club have been provided with the information on the proposed deal and will shortly convene a general meeting to formally vote on accepting or rejecting the proposals.
The statement concluded: "Should the proposals be accepted by the membership, the new ownership structure of Shamrock Rovers will be made up of the Members Club (50%), Mr Ray Wilson (25%) and Mr Dermot Desmond (25%).
"There will be no further comment by any party involved in the discussions until after the general meeting."
 (RTE ) 
Maybe he is getting out of Celtic after all….
Oh, by the way.
Celtic are to be charged for the use by their supporters of pyrotechnics.
Again.
It's the Green Brigade.
Again.
It'll be their section that gets shut down…and they'll have no one to blame but themselves.
We have to go back to Saturday, for the last diary, due to technical issues, and this picture.
Today…
Don't forget our competition, and a show that seems to have gone down well..