Couldn't sleep last night.
It was way too hot here in Lisbon
And its going to be even hotter this afternoon.
We hear that the big man has dished out the factor thirty.
We heard as well that Hughes isn't in the side.
Simpson, Craig , Gemmell, Murdoch, McNeill, Clark , Johnstone Wallace, Chalmers Auld. Lennox.
I don't expect there'll be any surprises in how we play, though he did have McNeill up front in a practice session yesterday.
Hope he knows what he's doing.
Inter are looking for their third win in four years, and on paper they look formidable.
We need to raise our game one more time, and I'm a bit worried about the fellows who played at Wembley, surely Jock could have pulled them out of the Scotland squad ?
Its bloody ridiculous they selected them in the first place.
Don't they want us to win the European cup ?
Its getting warmer already as the city comes alive.
I've the room window open, and I can hear some guy giving it the Hail Hail down below. He probably didn't sleep either, but by the sound of him he'll probably get a few hours in this morning.
Can't stop thinking about the game.
Its been a tough season, and we've won everything already. Is it too much to ask for one more trophy?
And this tournament, remeber early on when we wanted Liverpool ? To set the record straight after last seasons Cup Winners cup ?
They needed a play off against some Romanian team in the first round, then Ajax took seven off them in the next round.
That worried me. Maybe we aren't ready for this level after all.
Then Dukla Prague took care of them, and we took care of Dukla.
We beat the team that thrashed the team that England sent.
Maybe we are ready for this level.
Before that we beat the team that beat Atletico Madrid. don't know why, but I was glad to see them go out. Bad feeling about that lot.
Vojvodina. They beat the Spaniards in a play off, and very nearly did the same to us.
Big Billy. always there when you need him, at either end of the pitch.
Inter needed a play off to get to the final. CSKA Sofia maybe surprised them a bit, or perhaps after beating Real Madrid home and away Inter thought they'd already won the cup.
Can't see us ever making that sort of mistake.
They're unbeaten in this tournament, and are a difficult side to beat.
A drunk fellow told me not to take any notice of this story about Sarti being the weak link. Their defence doesn't concede many. Three goals in eight games so far, which tells me he's not a diddy.
They've a few others worth mentioning as well, but i don;t want to worry myself any more, otherwise I'll just hide under the bed until its over.
But what if…?
Theres the butterflies battering away again.
I'm going to grab something to eat, and maybe just a couple of beers. As you know, its an afternoon kick off, well tea timeish, so I'll stop around lunch and head over the bridge to the ground.
I had a look at it yesterday, just to get a feel for the place.
It's in the middle of a park and one of the stands is missing.
But the other three makes the place look like it has christians fighting lions every second Sunday after mass.
And the players come up out of the ground. Out into the sun.
Yeah. I know. Next thing some daft sods will have their players climbing down the walls of the stand from the roof.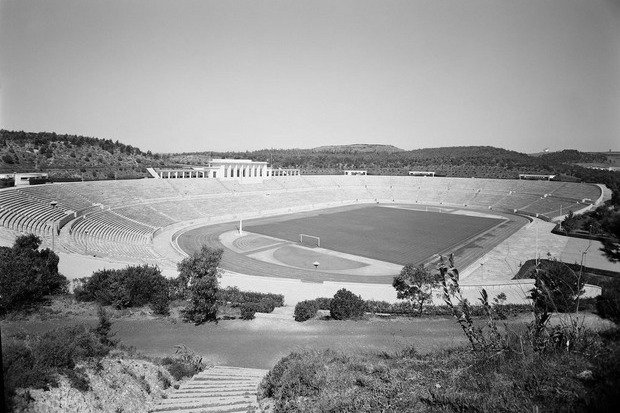 Imagine that in Glasgow. They'd all be bitten to death before they got to the top stair.
Look at the place.
No empty cans, no empty chip pokes or juice bottles.
It's stunning.
Right, I'm off out. I can hear the rest of the lads singing.
The air round here is lovely, clean , fresh-alright maybe not in this room, but I put that down to nerves.
The locals have been great. Seems Benfica had a spat with Inter some time ago and it left nasty taste in the mouth.
Which, incidentally, I've thought of a cure for, and I'm away to get one now…
C'mon the hoops….
Of course we all know how it ended up. 
Celtic 2 Internazionale 1 
2-1 going on 10-1. 
That was fifty years ago, and of course I wasn't there, but I took the liberty of allowing my mind to wander. 
What if….?
They say that those who die never truly leave us until their name is spoken for the last time by those who live. 
You've heard of the Invincibles, I'd like to introduce you to the Immortals.. 
But then, you knew them already..