Celtic Diary Tuesday September 27: City Stars Paying Lip Service
Tomorrows opponents, Mamchester City, have won ten games in a row at the start of this season. They are looking to make that eleven in Glasgow.
Yesterday we warned about the danger of Celtic paying them too much respect, and judgung from the media this morning, someone ought to tell the City players the same, as it appears they are overdoing it with the lip service.
Brazilian Fernandinho led the way;
"I don't agree with favourites. It's going to be a difficult game.
"Of course they had a painful defeat for themselves and the fans, but maybe that's one of the reasons they will step onto the pitch with a lot more concentration, motivated to try to win this home game.
"So we'll have to be very careful and stay very focused to not allow that to happen.
"To be honest, it will be my first time playing in Scotland, against Celtic. I played them once in 2007, but that was in our stadium – I was suspended for the away game, so I didn't play.
"It will be special because all the best teams are in the Champions League. So our objective is to go there and try to win, but it's going to be a difficult match.
"It's very important. I think people sometimes say that City and Barcelona are the favourites, but I don't agree with that because Borussia are an excellent team. Celtic are an excellent team as well, especially when they play at home.
"The Champions League is always special – you always have to be careful, you always have to think that you cannot make any mistakes… there's no relaxing, otherwise you'll pay for it.
"That's our intention this year – to play 100% concentrated… the way we have been playing, and try to win these games which are really important to us."
If his knowledge of Celtic comes from his previous appearance against us, he will think we are shite. He was in the Shakhtor Donetsk side that crushed Martin O'Neills team 3-0 over there. A game that we'd all rather forget. In fact, I had until this guy opened his mouth.
Another City player with an exotic name is Bacary Sagna, and he dutifully followed Fernadinho's lead…
'I played against Celtic for Arsenal in a Champions League play-off and it is never easy. They have a massive crowd, big atmosphere and some quality players.
'They lost their first game by a big result so in this second one they will want to show their character, step up in front of their own fans and give us a hard time. But we know about it.
'This is a totally different competition, but we want to be involved in all of them so we need a good performance.'

Sagna has scored eleven goals in six outings this season, a strike rate (apparently) of a goal every 48 minutes. 
So I suppose we'd better keep an eye on him.
Kevin d Bruyne has a hamstring problem, and he won't play. This is good news for Celtic, some say, as he pulls the strings on the field.
So they say.
All this bluster and blowing smoke up our arses doesn't wash with me. whatever they say in public will not be echoed in private.
EPL footballers are an arrogant bunch, and they will see Glasgow as a footballing backwater, and the support as some sort of flat capped Jock who only drags himself out of the pub to go to the football or the bookies.
So take no notice of all of this praise. They think they only have to turn up to win.
Better sides than Manchester City have held similar opinions of superiority before crashing and burning at Celtic Park. If our players do what they are good at, and the crowd do what they are good at, then this game is by no means a foregone conclusion.
Thats if we play our game, the one where we go forward with pace, the one where players are not afraid to take on opponents, and harry the opposition when they have the ball. and most importantly, the one where the players all play for each other.
The Barcelona game is over and done with now. We can't change it, but we can change the way we approach the rest of the games in this group.
Ask Bertie Auld, he knows what's what;
"Brendan has been great but the only bad moment has been the Barcelona game where I felt the team were a bit immature,"
"Having beaten Rangers 5-1 on the Saturday, they went out there on a real high. But it's a different ball game when you play against opposition like Barcelona. Good teams like them play in the space that their opponents allow them.
Celtic gave them too much space. "Everybody has a system. But sometimes you have to change it and play to your strengths – or counter the opposition strengths.
"I admire Celtic for what they're doing at home. But, when you get to a higher level, a level some players haven't experienced before, you have to respect the opposition.
"That doesn't mean just putting everybody behind the ball. We were actually too deep against Barcelona, with ten or even 11 guys back in and around the penalty box.
"So play the system that suits you. Brendan has them working hard to get the ball back, which is key. When they get the ball, they have to use it well.
"They definitely need to show more maturity against Manchester City than they did in Barcelona.
But we all know Celtic park is some place to play on a big European night. It's the best atmosphere in European football.
"So Manchester City will know they've been in a game. Whether Celtic are good enough to beat them on the park is another matter, given the money they can spend and the quality of players they have.
"But look at the teams who have left Celtic Park having been run to a standstill over the years – Barcelona, Manchester United, a lot of the best teams in the world.
Celtic are a big club and big clubs rise to the big occasion." 


Hopefully, Craig Gordon, who has come in for a wee bit of criticism of late, though not as much as his competition for the shirt, Dorus De Vries, has got his goalie gloves back on. He's certainly reacted well to the metaphorical mick up the arse, as the diary described it a few days ago;
"I have been training very hard over the last few weeks to try to make sure I'm in the manager's plans and try and get a run in the team, and I'll continue to do that.
"I spoke to him once when he told me he was going to put Dorus in the team. I have not spoken to him since then but I have just gone away and tried to work and also do my homework on what he likes his goalkeepers to do.
"I'm trying to improve my game so when I go back in the team that I can maybe adapt more to what he's looking for."
 If he is on form then we have a chance.
And the defence-can they keep a high concentration level and cover each others backs for ninety minutes ?
If they can, we have a chance.
Will the midfielders line up in battle formation-ready to run until they drop ?
If they do, we have a chance.
Are the forwards ready to back track, and to time their runs and passes to perfection. And will they take the chances that come their way ?
If so, then we have a chance.
What we also need is a big game from Scott Brown.
Another record that fell this season is that of European Cup/champions League appearances-Brown now leads the way on 52, more than any other Scottish based player.
Of course, there are more games these days, qualifiers, group matches and so on, but its still a remarkable achievement, and it means that all of that experience will be needed tomorrow  as the support and the players look for a captains performance.
Scott Sinclair, who is relishing a crack at the club where his career went a bit skee wiff , spoke highly of Brown.
"He is outstanding Those stats speak for themselves. When you have a player like that who has done it for so long at that level then that tells you something.
"I can only speak from experience and what I would have to say is that he has been great since I came here. He is a leader – on and off the park. He is there all the time but he is still so hungry on the pitch.
"He has an infectious enthusiasm, a great energy but what he is most of all is a winner. He has that mentality. That is what he brings to our dressing room.
"He knows how to play a captain's part. As much as he might take some satisfaction from making so many appearances for the club at that level, what really drives him is winning. He has that appetite and that is makes him such a good player.
The maturity that Bertie Auld speaks of needs to come from Brown, assisted by Kolo Toure, who has been around a bit, but will still be a little shocked by the noise tomorrow night.
That noise is crucial.
And its why Manchester City will be going for the jugular from the start, banking on the old adage that an early goal will shut the crowd up. In my view, as we know it doesn't work that way, ask Juventus, then that is where they will get the shock that unblances them.
Oh, if any of the players are reading this, that doesn't mean you can go out and concede an early goal. Far from it.
Because of they don't take an early lead, they will become rattled, and easier to hit on the break.
Know what ?
I've almost convinced myself not only that we will win this game, but how we will win it….
A lot will depend on the referee, and UEFA have appointed Nicola Rizzoli to take charge.
Don't worry. Nicola is a man, though its thought he became a referee to get back at all the sporty chaps at school who teased him for having a girls name.
Johnny Cash based his hit song a "Boy Named Sue " on him, you know. Every days a school day, which of course, would be a nightmare for Nicola if true. The bastards would have had his dinner money every day, and probably the trainers he got for his birthday as well.
Judging by his stats this season, he's a bit handy with the yellow cards, so we need to keep the heid, as they say;
| | | | | | | | | |
| --- | --- | --- | --- | --- | --- | --- | --- | --- |
| Wed | 28/09/16 | UCL | Celtic | 19 : 45 | Manchester City | | | More info |
| Sun | 18/09/16 | SEA | Fiorentina | 1 – 0 | Roma |  x2 | View events | More info |
| Sun | 28/08/16 | SEA | Crotone | 1 – 3 | Genoa |  x4 | View events | More info |
| Tue | 16/08/16 | UCL | Young Boys | 1 – 3 | Borussia M'gla… |  x3 | View events | More info |
| Thu | 07/07/16 | EUC | Germany | 0 – 2 | France |  x6 | View events | More info |
| Fri | 01/07/16 | EUC | Wales | 3 – 1 | Belgium | Fourth official | View events | More info |
| Sun | 26/06/16 | EUC | France | 2 – 1 | Republic of Ir… |   x5 | View events | More info |
| Sat | 18/06/16 | EUC | Portugal | 0 – 0 | Austria |  x6 | | More info |
| Sat | 11/06/16 | EUC | England | 1 – 1 | Russia |  x2 | View events | More info |
| Sat | 14/05/16 | SEA | Milan | 1 – 3 | Roma |  x4 | View events | More info |
He reminds me of someone, though…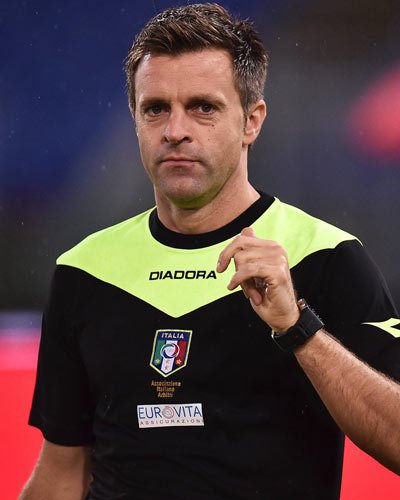 Can you see it ?
Maybe we could indulge in a spot of kidnapping, and give Ronny a chance to make amends for his somewhat erratic time at Celtic Park…
Elsewhere, a possible job opportunity down south may have opened up for Mark Warburton, who has already outgrown his position of "rangers " manager.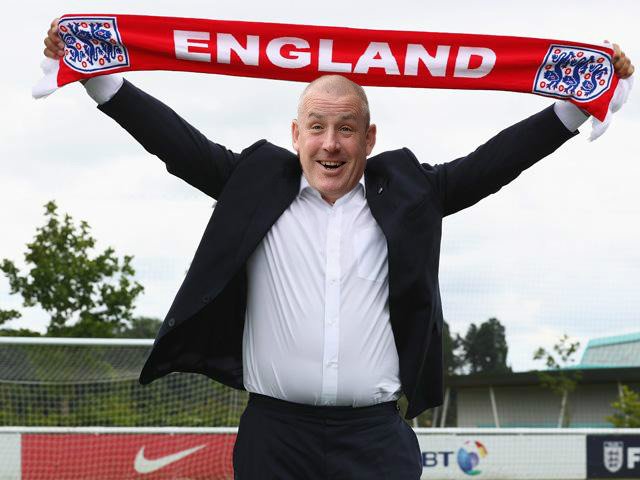 Thought I'd link him with the job before the Scottish media cotton on.
All of this is becuase Sam Allardyce, who somehow got the England managers job, has been caught out by the Dailty Telegraph, and shown to be a little bit dodgy where certain aspects of the business side of the game are concerned.
Whilst this diary doesn;t usually concern itself with matters down south, I thought I'd jump on the badwagon a little, because oddly epough, the SMSM have reported this story with glee.
Perhaps this will give them a taste of what investigative journalism is all about, and maybe one of those intrepid souls will look a little closer to home and maybe find out about some dodgy dealings a little closer to home..
Its unlikely. We hear that Minister For Information James Traynor has already passed a motion-wow, wouldn't want to be on the beach when that floats past- at Holyrood banning any mention of any shennanigans north of the border.
This is his second use of martial powers, the first being the banning of any mention of him as Minster For Information. Thats why you haven't heard about this appointment before.
I tried to contact a couple of Scottish hacks with some evidence I have of misgivernance at the SFA, but they were all in a training meeting.
There was support for Celtic in the Champions League from an unlikely source yesterday;
Well, she doesn;t have a big team any more since hers died, and one feels she's still a bit upset about the money they owe her.
So much so that an anxious Prince Phil The Greek had to talk her out of sneaking into the recent Armed Forces Day at Ibrox to "sort those fuckers out "
Gets a bit feisty after a couple of Stellas does old Brenda.
Yesterdays caption competition…this one, that is…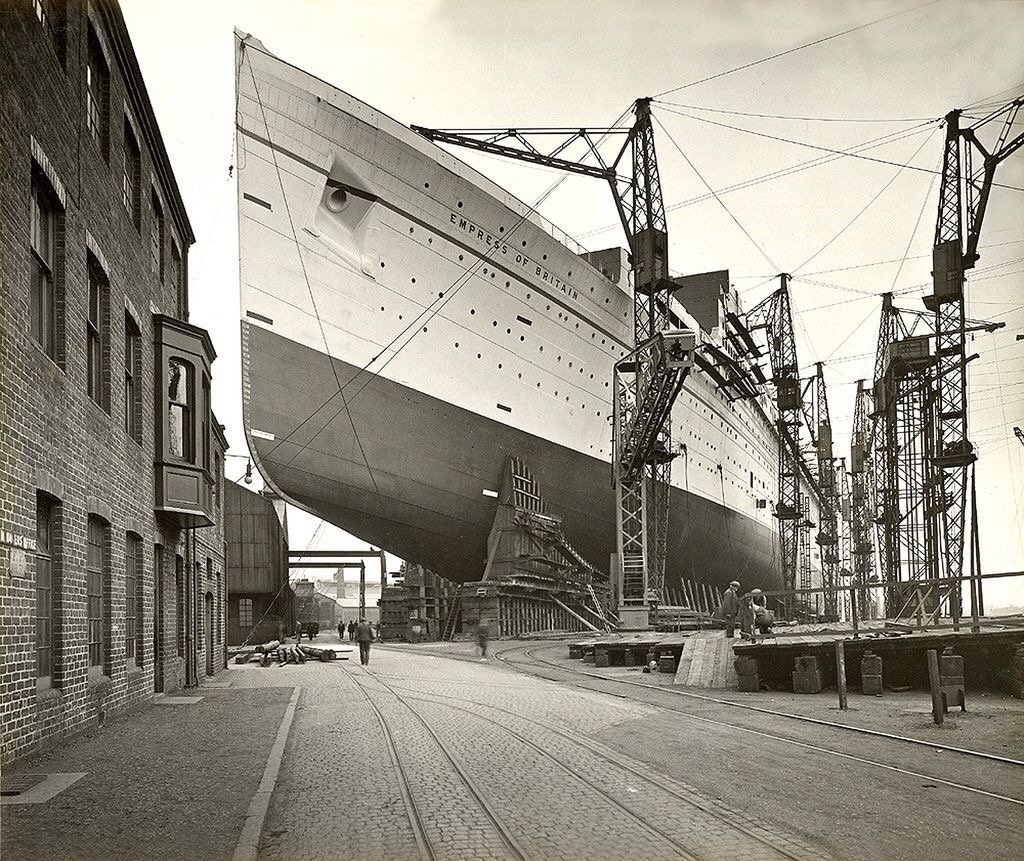 gave us an answer which conjures up pictures in my head that just make me giggle…
Today, lets see what pictures you can put in my head from this image. i need some, as the James Traynor passing motions gag has upset me deeply, and the image won't go away.