Free flowing entertaining football returned to Glasgow yesterday as Celtic put on a footballing masterclass to beat Ross county 2-0 and told the world that no-one was going to take our title from us. (you weren't at the game , were you? -Ed) (Nope-Ralph) (you didn't even watch it, did you ?-Ed ) ( Nope-Ralph ) . Alright, it wasn't, by all accounts, a classic. But its another three points closer to the fifth consecutive title. So, if i didn't see it, we'll have to look at what others thought… Actually, lets not. Lets just settle for 2-0 and congratulate Leigh Griffiths for becoming the first player in Britain to notch thirty goals this season. One thing I did find proof of yesterday. Celtic shirts don't shrink to fit inferior assistant managers either…
Ronny Deila gave us his thoughts after the game, which were pretty much the same thoughts as he gives us after every game, lending credence to the belief that he really is marking time in the job these days;
"It's a good start and I'm very happy to get three points . Ross County are a good team and they have shown they can play good football. It could have been more than 2-0 but we controlled the game quite well.
"I don't think you get points if you don't put in a performance. On the ball we could have been better. We weren't accurate enough but having said that, it's not easy out on the pitch to play fantastic football.
"It was important to have a good defence. At the start we were a little sloppy and we didn't get close enough or win the ball in good situations enough, but at the end of the first-half we got going and got our goal as well.
"In the second-half we controlled the game well. We got three points and if we can keep doing that we are on track but nothing comes by itself.
"We've got players who have been out with injury for a while coming back and players coming into the team who are new so all these things have to gel together, but we've got a strong squad and when this team is playing its best it's going to be very good. 
"That's why it's very important to get a victory, confidence and kick on from that." 
He also gave the standard answer when asked about a possible challenge from Aberdeen:
"You talk about Aberdeen all the time. Here at Celtic we don't need to think about the others. It's about us winning games. Whatever they do, we have to win. "Every week we try to put in a performance and get three points. In April we can start talking about if we have a title race or not. There are too many games left and we just need to improve our performances and try to win games."  Just once it would be great if he just turned round and said ; "Fuck 'em. they're shite and the managers a tosser." Mind you, he did get a wee dig in when he spoke to Neil Cameron, of the Glasgow Herald. Deila was asked how he relaxes away from the game. surprisingly, he didn't say he watches videos of his team in action (this sentence would work better if there was no gap between the last to words, and an apostrophe in the previous one ) which would be enough to send anyone off to the land of Nod. What he did say was;
 "How do I get away from it all? It is very difficult, You have to have people around you who you can relax with, you need places where you can think, and do the things you need to do to relax. It is important to have enough sleep, eat well – you can see that is not a problem for me – and do physical activity.
"But I am a social guy so it's not a problem to go out and eat dinner with friends. That is something I enjoy doing. People come over to me and 99 per cent of the time I'll say yes to pictures and talk to them.
 "In this job you have to understand what you're saying yes to and, when you set foot outside the door, you're working. So you have to behave and you have to treat people in a good way. I also have to say people have treated me really well in return.
"It is not so easy to go out running because it has been raining for three months. But I have built myself a small gym in the garage and that is a good thing. I have a punching ball to take out my frustrations on. It has a picture of you [the media] on it."  Cameron added the italics to define "you" as the media, but I'm not so sure….The Herald, and its sister paper , the Ibrox Evening Times have not been kind to Celtic, or Deila, and maybe he really did mean Cameron. Actually, he said it to a gaggle of hacks, so maybe he's got a revolving digtal frame on it, which he can adjust accordingly. Peter Lawwell wasn't at the game yesterday, sadly offering supporters no chance to congratulate him on the sterling job he's doing at the helm of the club. He's away to Geneva, in Switzerland to help put the case forward against Karl Heinz Rummenigges plan to restrict the champions League to the clubs of the "big five ", which isn't going to happen, but gets everyone a nice bit of publicity as the tournament itself plunges into monotony, boredom and predictablilty. TV companies will wake up before long and realise that no-one truly goes out of their way to watch football mathces that do not feature their favourite team. The viewing figures reflect that, and the whole thing will come crashing down, and don't give me that bollocks about it being too big too fail. Which reminds me…
Our very own JFK moment. Although i can't remember exactly where I was when the news came through, I can certainly remember what my reaction was.
Remember the scenes outside shops when the shortages started… ?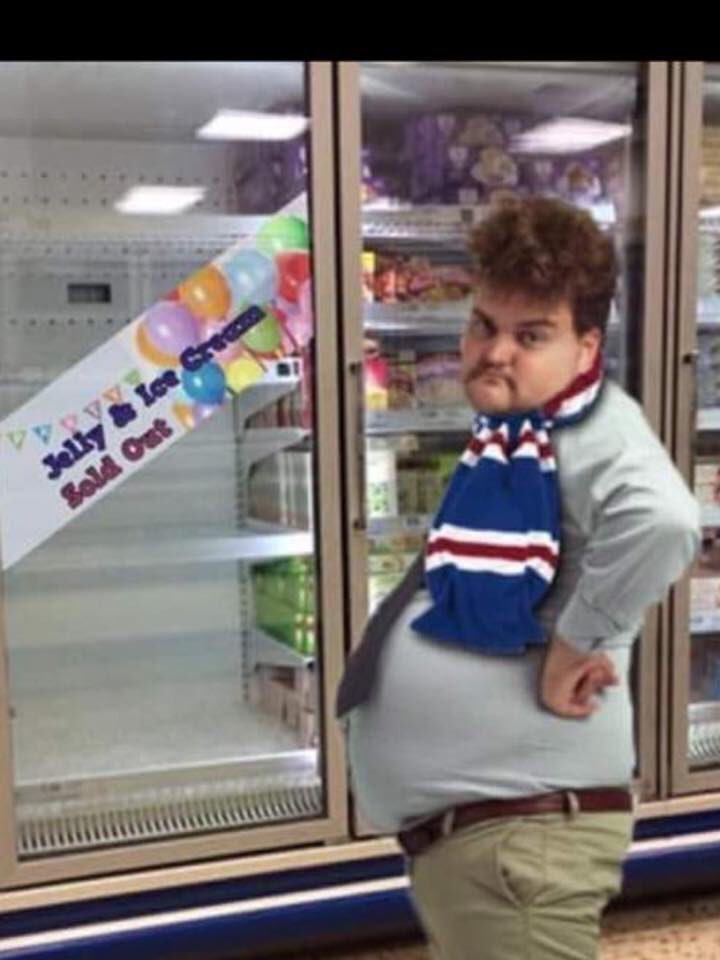 Even today there are repercussions, as the Sunday Post tells us…
Note "it makes us feel fab" at the top of the page, just below the ad for a free jaffa orange bar…. someones getting their jotters at the Post. Aye, Craig Whytes looking rough these days, but he's still in better health than the club he used to own.   Oh , and its Valentines day. I'll be off to the Co-op to get the flowers at about a quarter to four, as they will be considerably cheaper by then. She'll like them, and thats will be my spouserly duty out of the way until its the anniversary or a birthday or something else. Listen, its been twenty five years now, and we got off to a really tough start…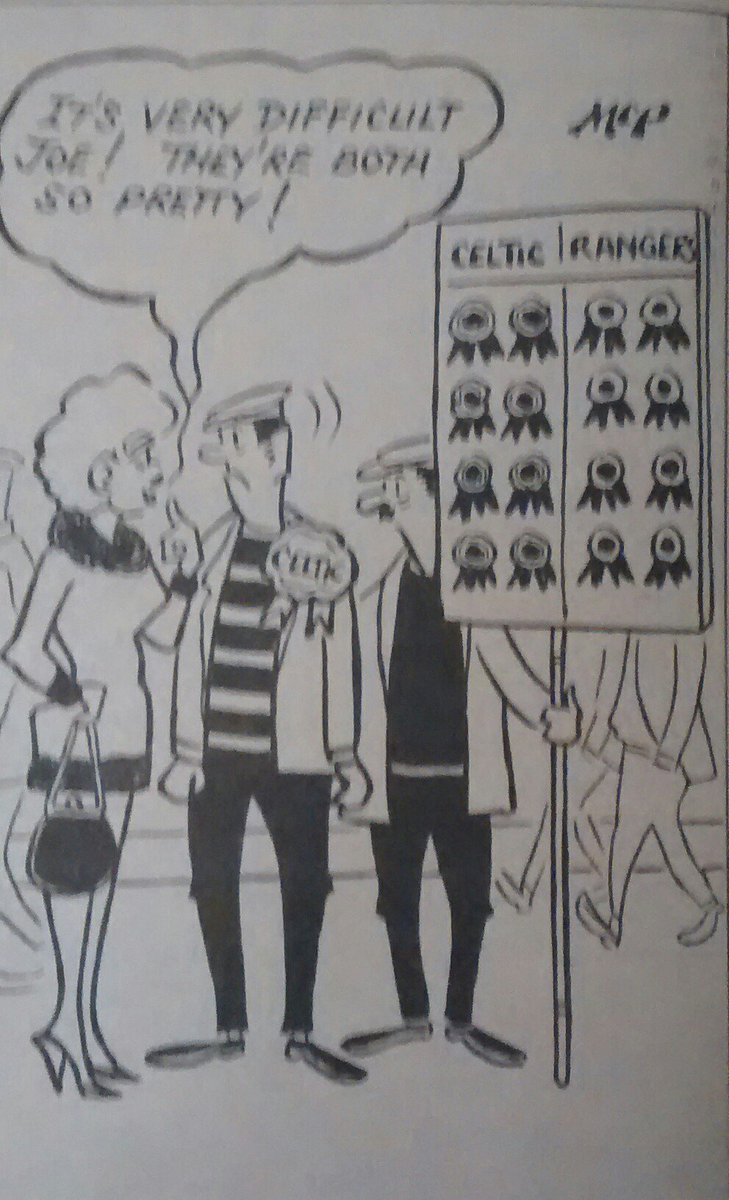 According to Matt Mcglone, once of Celts for Change and latterly editor of the Alternative View, the club don't like the magazine being freely available to buy at the ground. they've been forced to sell it at either ends of Janefield St. So look for it there.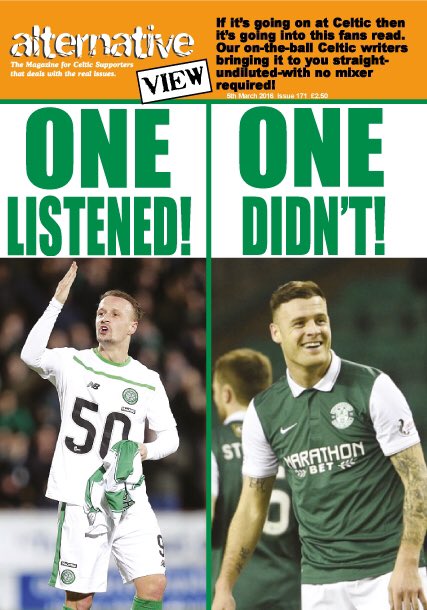 I'm not in favour of restricting access to news and views, it's a little too right wing for me, so more power to publications like this, who are not afraid to tell it like it is. Its important that the public get all the information they need, so they can make informed decsions about their next move.


  Poor Ann Budge.
  Perhaps she should have looked at the board behind her for guidance. You may not have heard of
 or what they do, but what they plan to do next should be of interest to you.  They are trying to raiuse money for a memorial to the famine, and could do with your help. Follow the link… fund raiser Now, can anyone tell me whats going on here ?